Scientists rate sleep as the third pillar of good health. Under the circumstances, the bedroom should be one of the most important rooms in our homes, cozy comfortable, and airy. Do you feel that yours could use an improvement but your budget or your schedule cannot cover a complete bedroom renovation?
You do not have to spend a fortune or invest too much time in order to transform your bedroom. You just need a few cheap and easy ideas to begin with. Here are ten, just enough to get you started and help you give your bedroom a new, improved look and feel.
10 Ideas to Transformation Your Bedroom
1. Declutter
Take a look around you! Do you really need all the stuff in your bedroom? You surely don't wear all the clothes and shoes in your wardrobe and you don't use all the items in the room. Go through them and get rid of everything you haven't used and don't plan on using anytime soon. 
Your bedroom should be clean and airy. By decluttering, you will free space and make the cleaning process faster and easier. You may dread the thought of doing this now, but the results will be worth it. Just be cruel and don't keep things just because they are still good or you "may" need them one day. 
2. Upgrade Your Mattress or Have Your Existing Mattress Aired and Cleaned
According to a survey conducted by the Sleep Foundation, the mattress is the most important requirement for a good night's sleep. If yours is not too comfortable or has acquired a stale odor, it is time you did something about it. 
Get a new mattress, preferably one with memory foam, to make sure your body receives the support you need. Technology has evolved to the point where you can opt for silver infused, breathable materials, impregnated with fresh scents and able to keep dust and allergens at bay. 
If a new mattress is out of the question due to budget constraints, a mattress topper could be a more affordable solution and you could consider a topper for back pain if your mattress currently causes you issues. But perhaps your mattress is new or in good condition. In that case, some air and a thorough cleaning should do!
3. Get Some Comfy Pillows of Have Yours Cleaned
The same survey cited above rates pillows as the second factor influencing sleep quality and quantity. Pillows also play an important part in the room's décor. Therefore, it is time to take a step back and assess whether you have enough pillows and whether the ones you have are comfortable enough. 
Consider adding a couple more pillows or at least cleaning and refreshing the ones you have. Placing your head on a pillow should be a comfortable, relaxing, and refreshing experience. If it's not, it means you need to do something about it. 
4. Play with Window Treatment Solutions
Light is very important for the look and feel of your bedroom. Well-lit bedrooms appear bigger and cleaner. Dark bedrooms allow for better sleep. Whether you prefer a combination of curtain and drapes or shades, make sure the window treatments you choose allow you full control over the amount of light entering the room. They should also match the other elements of the room's décor, so pay attention to color and style. 
5. Reconsider Your Lighting Solutions
You should have full control of the light in your bedroom after sunset as well. Besides strong natural lights for when you need to spruce up your make up, change your clothes, or maybe finish some work assignment, you should also have in-between solutions. Think of some dim lights or bed lamps. Perhaps colorful bulbs would help as well. 
6. Add Some Color to Your Walls
Having your bedroom walls painted in a light and relaxing color could work miracles for the looks and feel of the room. Blue and green are great starting points, and any combinations in-between will work miracles as well. If you don't feel like repainting, infuse some life and color in the wall behind your bed with wallpaper or stickers. 
7. Get New Beddings
No matter how well your bedroom looks your perception of it will depend on what you feel when you lie in bed. Consider buying some fine Egyptian cotton bed sheets in your favorite colors. Their feel against your skin is like an embrace, warm during cold winter months and cool in the summer. They are an ongoing invitation to sleep or, better yet, cuddle or make love to your significant other. 
8. Make Sure You Have Enough Mirrors
You should have at least one head-to-toe mirror in your bedroom. Perhaps you don't always feel like admiring yourself, but mirrors can certainly bring a place to life. Moreover, they can help you work on your self-esteem. You should always accept and love yourself for who you are. 
9. Diffuse Oils
Many people use aromatherapy to relax and improve their sleep. Even if you don't need this kind of help, it is always nice to enter a room and feel a fresh flowery smell. You can obtain it by diffusing natural essential oils. The best varieties for bedroom use are rose, lavender, jasmine, neroli, or ylang ylang oil. 
10. Play Music
Music is the best way to lighten your mood, improve your sleep, or boost your energy levels. You just have to choose the right song. Make sure you can do that in your bedroom. From nature sounds (waves, wind, birds, etc.) to your favorite tunes, anything that can make the time you spend in your bedroom more enjoyable will work.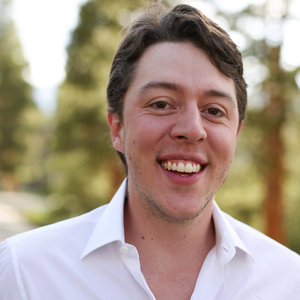 Sebastian Morales is Founder and CEO of Good & Bed. Prior to Starting Good & Bed, Sebastian was an investment banker based in New York City.