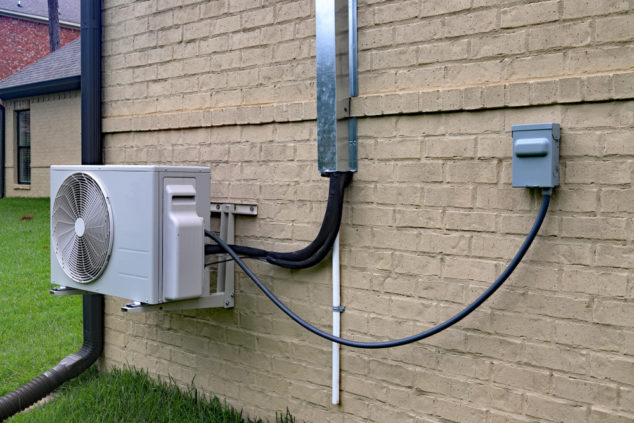 A mini-split air-conditioning (AC) system, which is also known as a ductless AC system, offers numerous benefits to both residential and commercial establishments. Its compact nature makes it an ideal choice for music studios, garages, and living spaces. The system has two main components, namely the outdoor compressor and indoor air-handling unit. Read on to look at six benefits of ductless mini split AC installation in your home or business.
Easy to Install and Use
Mini-split systems are similar to central AC systems regarding appearance and functionality. However, the differences become apparent when comparing the two systems' constructions and sizes. Without a duct, the mini-split AC system will transport the refrigerant through cables. The component travels through from the outdoor condenser unit to the air-handling element.
The compact nature of the system, especially for its cables, don't need plenty of space to travel to the establishment's interior. Specific models may only require holes of about three inches in diameter to make the connection between the system's components.
Its ease-of-installation makes it possible for the system to reduce disruption inside the home or business establishment. Furthermore, the miniature nature of this particular AC system makes it easy to enjoy cooling without specific drawbacks found on using larger ACs. Don't forget to learn more about mini-split AC systems to understand their inner workings.
Savings on Utility Bills
Installing an AC system in your home or business means considering utility costs. A smaller AC unit means better savings in comparison with using a large, centralized cooling system. Furthermore, a central AC system may use traditional air ducts, which may need expensive installation costs, not to mention that it needs more energy to spread cold air across the vicinity.
Furthermore, there's the cost of maintenance that you need to consider as part of the overall costs in running an AC unit. However, a mini-split AC system grants you lowered costs on energy bills. Also, you can save up on installation costs.
A Convenient and Versatile Choice
A mini-split system combines convenience and efficiency in using environmental controls. Furthermore, everyone in the vicinity can take advantage of multi-room cooling in a compact unit with easy-to-use controls.
What if you already have an existing heating, ventilation, and air conditioning (HVAC) system in your residential or commercial property? Specific mini-split AC systems can still work well with existing centralized HVAC units. The small units can supplement the cooling in areas where the centralized systems have difficulty reaching.
Also, specific miniature split-type AC systems may have heating components to help bring warmth to an area. These models are ideal choices for locations with cold climates.
Furthermore, mini split-type AC units have the advantage of letting you install them in a range of configurations. You can mount the cooling elements on walls, ceilings, and certain tight areas where larger AC systems may not fit.
An Increase in Air Quality
Like its larger counterpart, mini-split AC systems can help increase the air quality in a particular area of a home or business establishment. These units have filters to help keep dust, debris, and other small particles at bay.
Therefore, it helps reduce the risk of airborne illnesses like cough and colds from flying around in the area. Officemates, household members, and pets have a better chance of breathing easier while this system is operational.
Quiet Operations
Many window type AC systems have noisy motors. While these units can help bring cold air to rooms, the noisy operations may make it difficult for specific individuals to have peace. It can be especially tricky for people who have trouble sleeping in a noisy environment.
On the other hand, mini-split AC systems coming from reliable manufacturers have quiet motors, allowing you to sleep easy at night and still have cold air blowing around the room. Specific cooling units may even have quiet motors that it's easy to forget they're turned on for the night.
Control Freedom
Personalize your use of the mini-split AC system with the help of remote controls. Use these handheld devices to control the units' temperature, air swing, and other features. Specific AC units may even have additional functionalities like:
Advanced filtration
Energy-efficient inverter
Adjustable fan speed
Weather-sealing for the compressor
Extended warranties
Use mini-split AC systems in different areas of a home, office, or business establishment. You can install it in a corporate office or perhaps use it to turn an attic into a living space. Remember, get your AC systems from a reliable manufacturer and provider. Doing so can help ease your mind, knowing that you'll get excellent customer service for the long-term.