Many times we have underlined that with no pangs we envy of these days' children – so tempting offers for children's rooms furniture appear every day in the market that if parents liked one, tomorrow they are not sure whether they've made the best choice!
Not to mention that all children love unconventional ideas that allow them to have in their room not just furniture, but a scene for endless adventures!
How it sounds, for example, your child has at home a small tourist harbor – and sleeps in a real tent! No, not one as mom and dad keep from their youth in the attic or basement, but quite real bed with the design of a tourist tent!
That is precisely the proposal of the Belgian company MATHY BY BOLS. In most children's rooms usually have room only for a bed, not to mention that for a second one, and even a tent or caravan, things are starting to border the wildest fantasies of mom and dad…
But models of designer Francois Lamazerolles – Lit Tente and Lit Karavane, decided these problems creatively. The solution is 3 in 1!
Lit Tente is trundle bed made of MDF. Second bed in this model is placed under the first and actually looks like a big drawer. When a buddy stays as a guest, it is clear where he or she will sleep, right?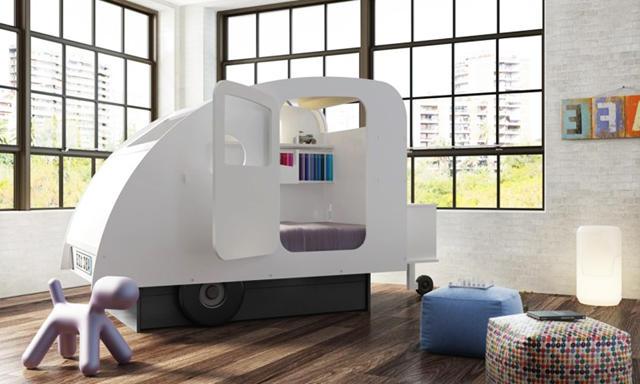 Tent caravana for children and stylish home
The master bedroom has a canopy with triangular shape – a window above the bed with shade when it is lowered, shrаnk or lifted up, a tourist tent effect is obtained.
However, even if this kind of curtain is lowered – whether to sleep or play, the side edges of the canopy are open to allow entering of air and light. It is true that this light will not be enough to read, but then who will want to read, when they can play with friends more interesting scenarios?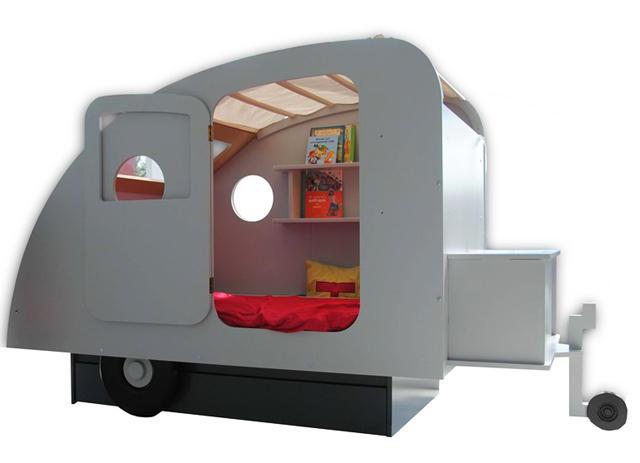 Tent caravana for children in your home
A model of the cot Lit Caravane is almost like a real vehicle – and even has wheels! And inside the little lady or gentleman can complete the furnishing with their favorite toys and even can invite guests!
Second bed in the trailer is also below the main mattress – the great drawer can be pulled when necessary. Above the bed is with a textile removable roof – almost like a real cabriolet!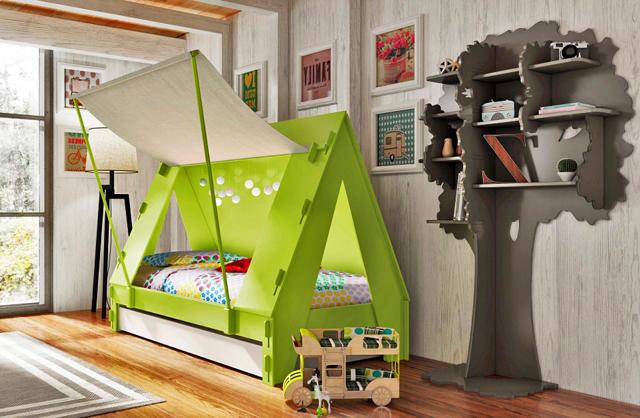 Tent caravana in green color
Both beds are made from MDF in different colors – according to the preferences of the future owners.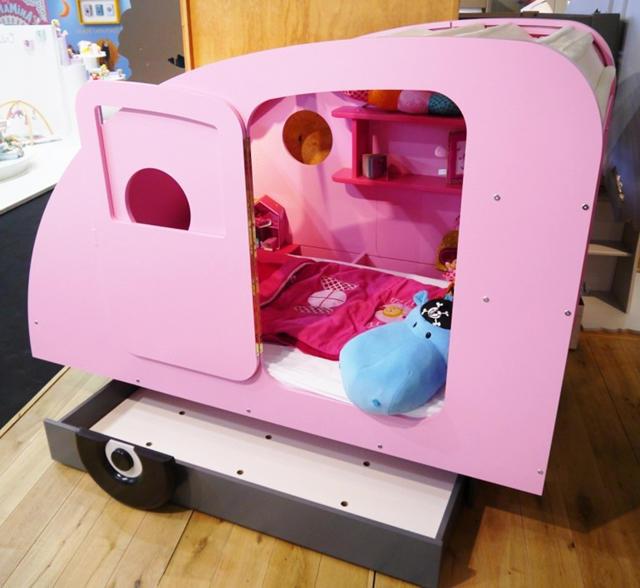 Tent caravana for your girl's room
All children are likely to be very happy to travel and have fun on the highway of their childhood in such beds, and from time to time – well, they may even sleep!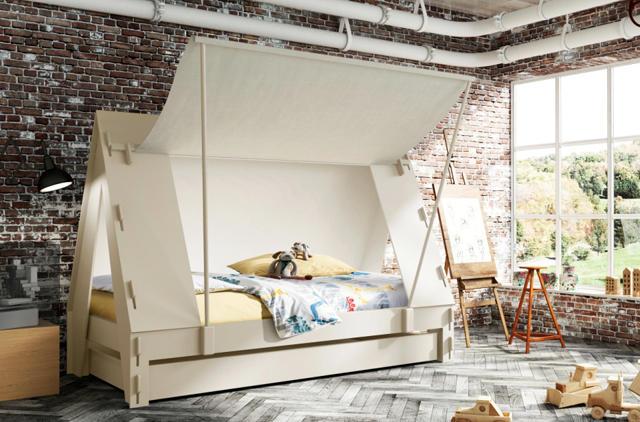 Tent caravana in a loft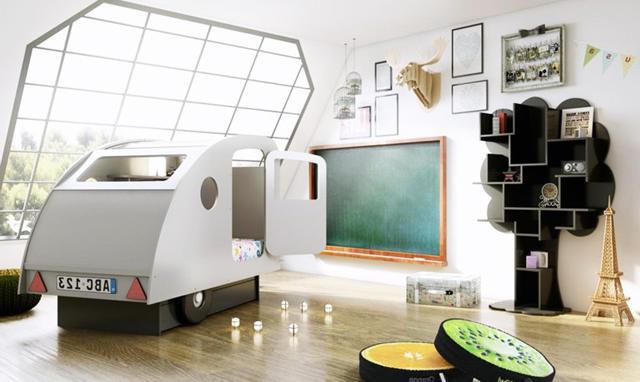 Tent caravana in the interior of this modern kid's room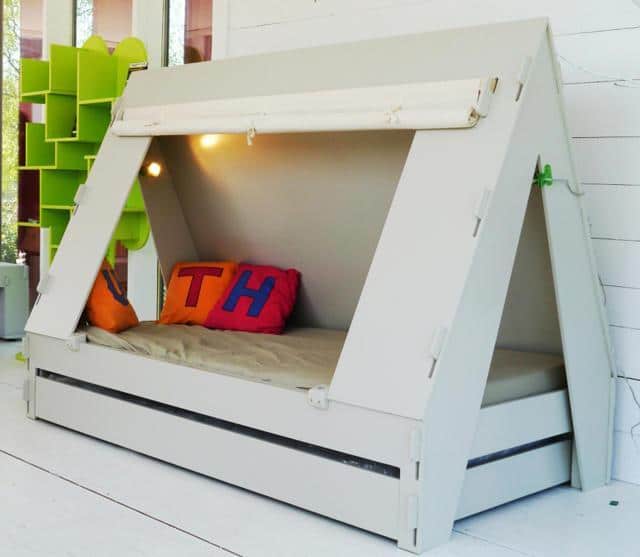 Tent caravana in various colors
And now, what about this gorgeous little princess's castle tent?