Futuristic Hotel
The Future Hotel forms part of the IAO Inhaus2, a program that focuses on meeting the expectations and requirements of hotel guests using tomorrow's technology.
This fantastic Hotel has a design from the future. It simply fulfills all IAO Inhaus2 requirements for an interior that contains cutting edge technologies incorporated in the ultra modern design.One of latest innovations that allow media and visual communication integration shorten the distance between technology and interior. Prototypical products made by one of the leading manufacturers are also part of the scenery.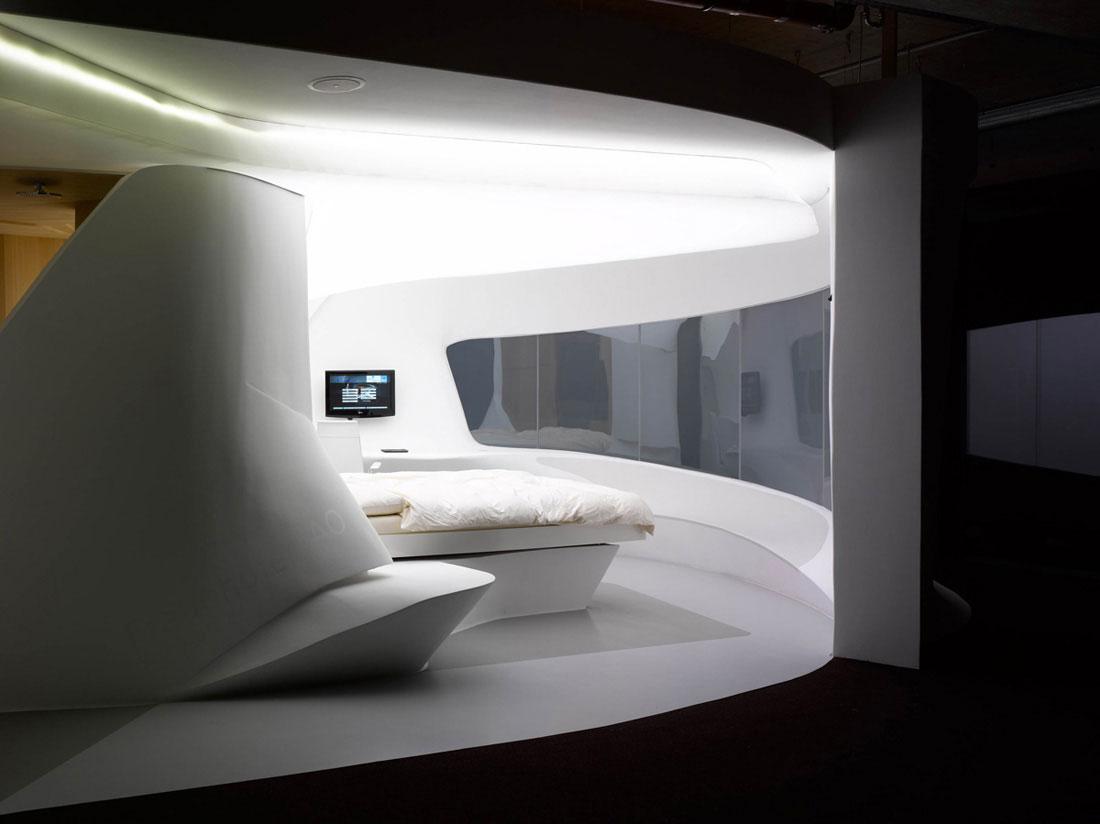 However, one the major purposes of the hotel is to provide human comfort. All the technology used for the creation was designed to be in favor of humans. The idea was that the devices are not the main accent in the space. They should be functioning quietly in the background and providing full control of media, light and interior climate at the same time. One very specific feature of the hotel is the anti-jet-lag lights. Also there are extras like amazingly comfort bed, a private spa area, mirror full of technology and media window.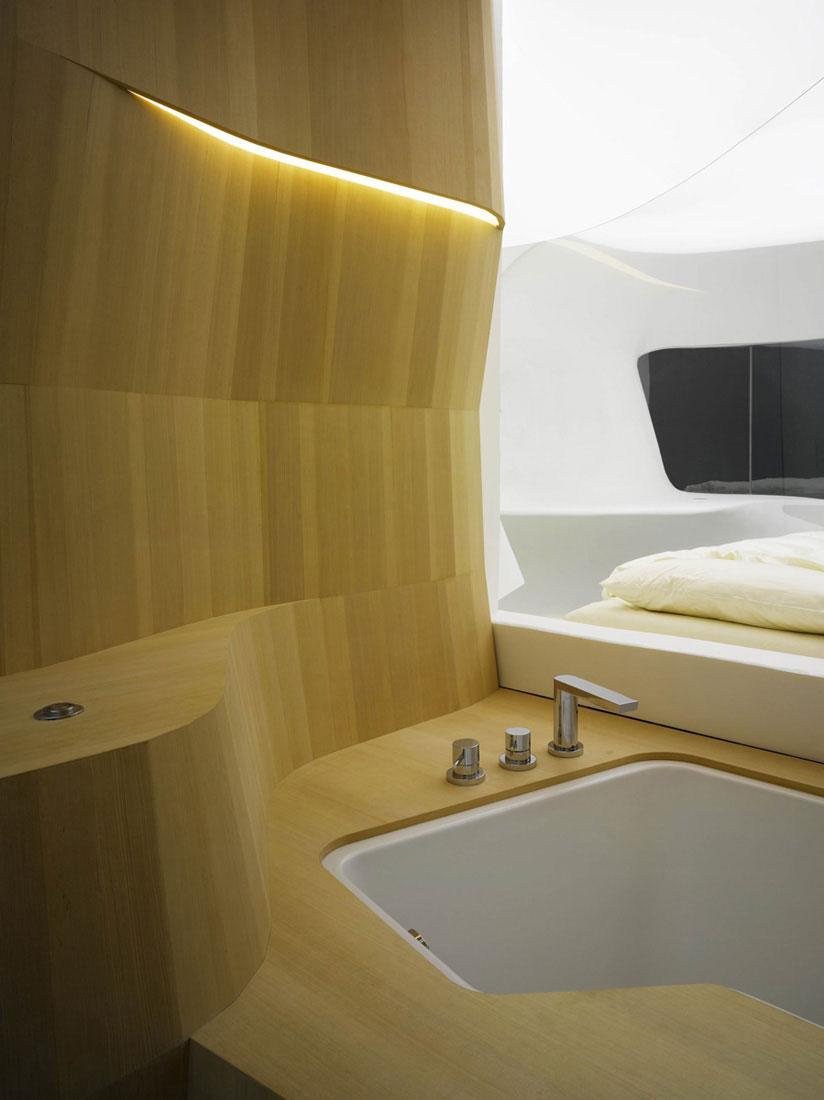 The fact that LAVA designers applied methods used in parametric design and semi-automated production gave them the advantage to make real-time translation of the original designer concept. The collaboration between LAVA and their partners opened new horizons in front of the designers. This know-how could be later used for future hotel projects in the U.A.E.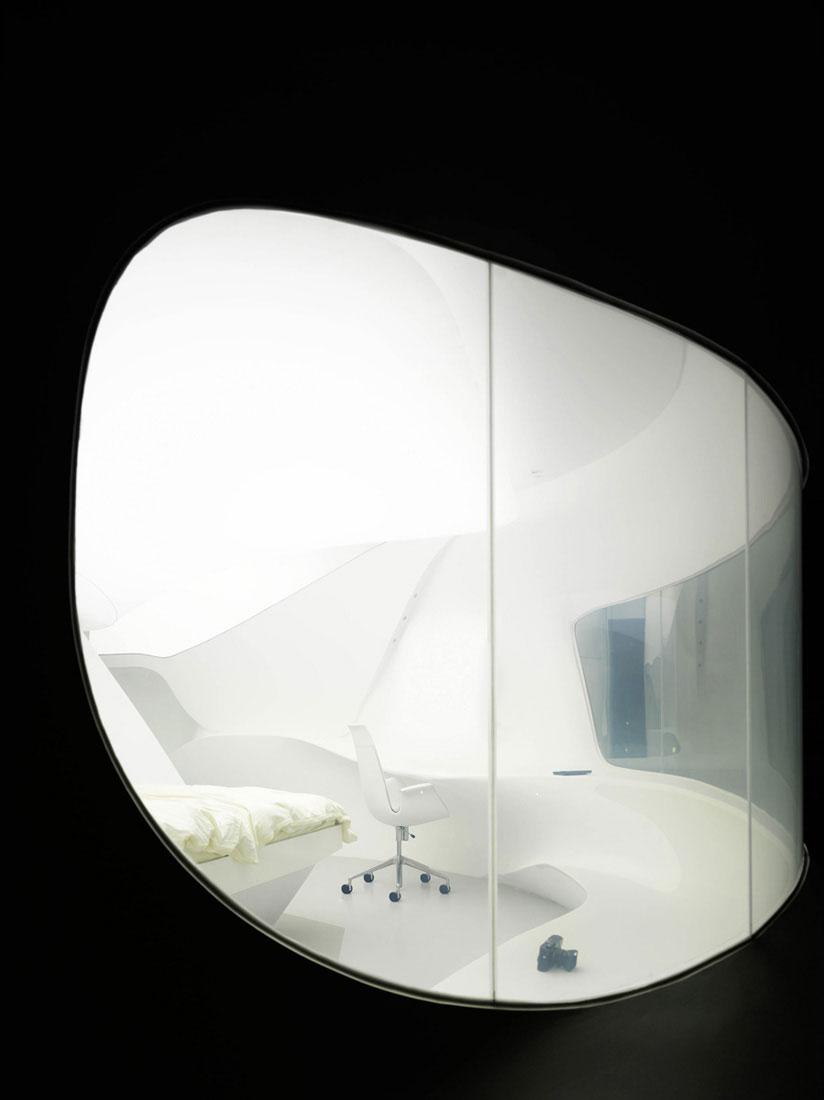 LAVA has been founded by Tobias Wallisser, Chris Bosse and Alexander Rieck. The abbreviation means Laboratory for Visionary Architecture. The designers also worked on Water cube in Beijing and the Mercedes-Benz Museum in Germany. One of their latest creations is the Michael Schumacher World Champion Tower in Abu Dhabi.