Small Studio Apartment
A modern interior design story by Founterior. The Cube House is located in one of the Rome's historical places – the Olympic Village. The building is separated as a single unit which forms a cube. The cube is dividing the living room, the bedroom , the kitchen and the bathroom in such a way that there is no interruption in the space. The designers from Studio Schiattarella used all of their knowledge and experience in order to make the best functional interior for this small 49sq.m. apartment.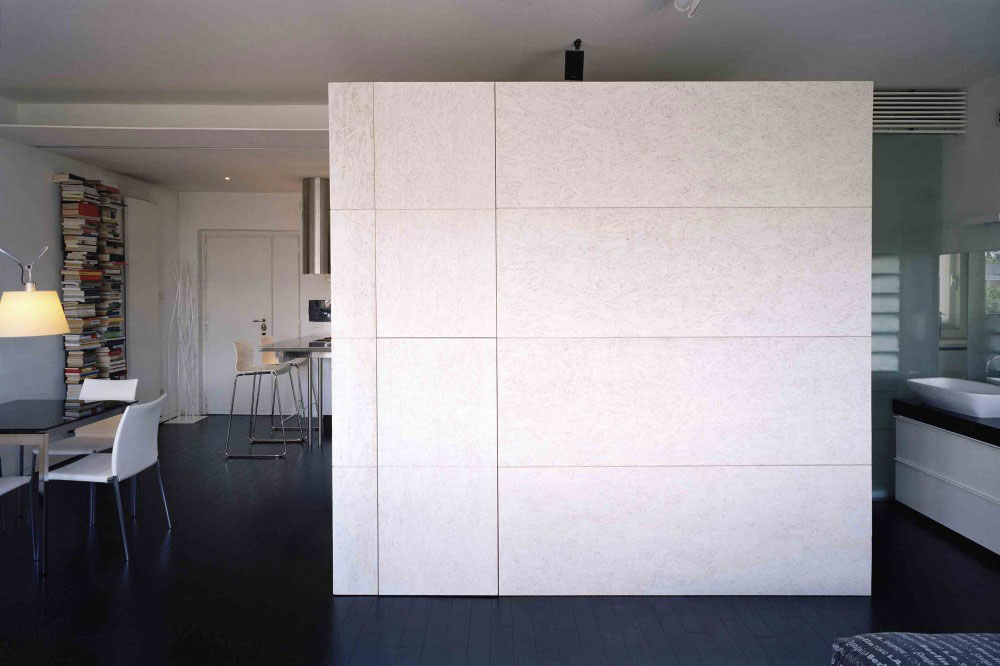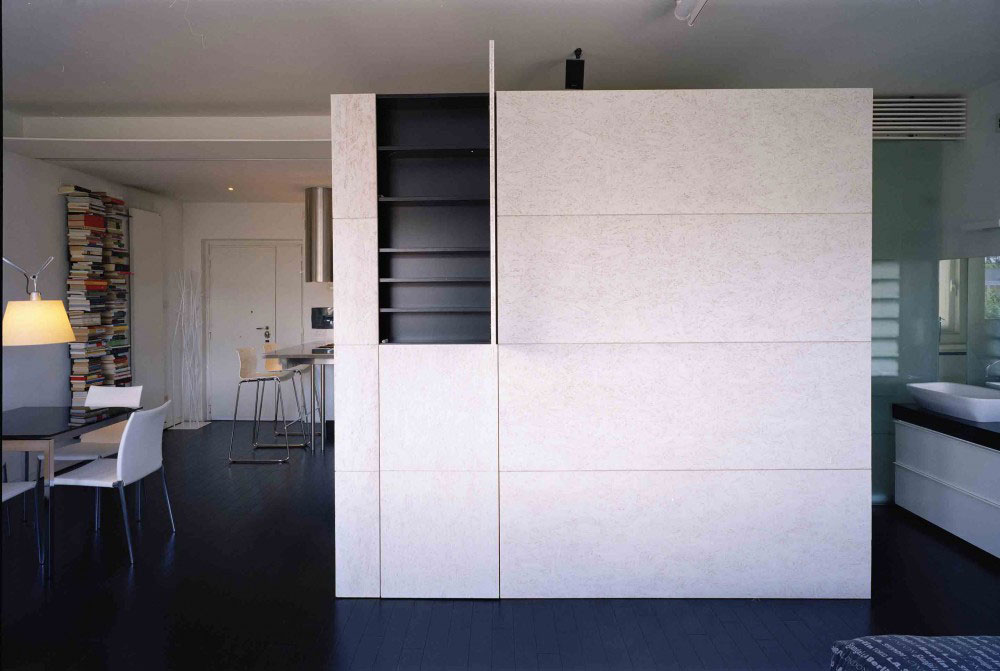 All the buildings in the neighborhood are constructed with open floor plans. This was the standard when the architects Moretti, Libera, Cafiero, Monaco and Luccichenti projected the spaces for the 1960 Olympics.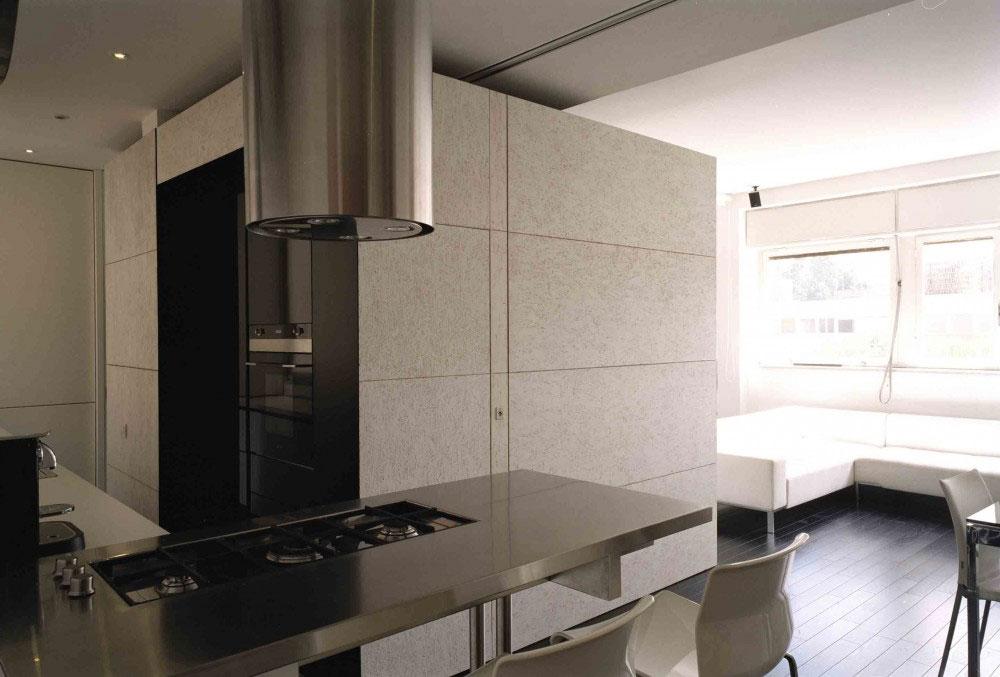 Different configurations of the space are allowed by the sliding panels used in the mini house and the doors that were carefully chosen.Inside the cube there is a walk-in closet. And outside of it is projected so that all the functional of a household could be executed without any problems. There is space for everything – all the kitchen appliances, the bathroom furniture, and all the needed furnishing for a modern living room.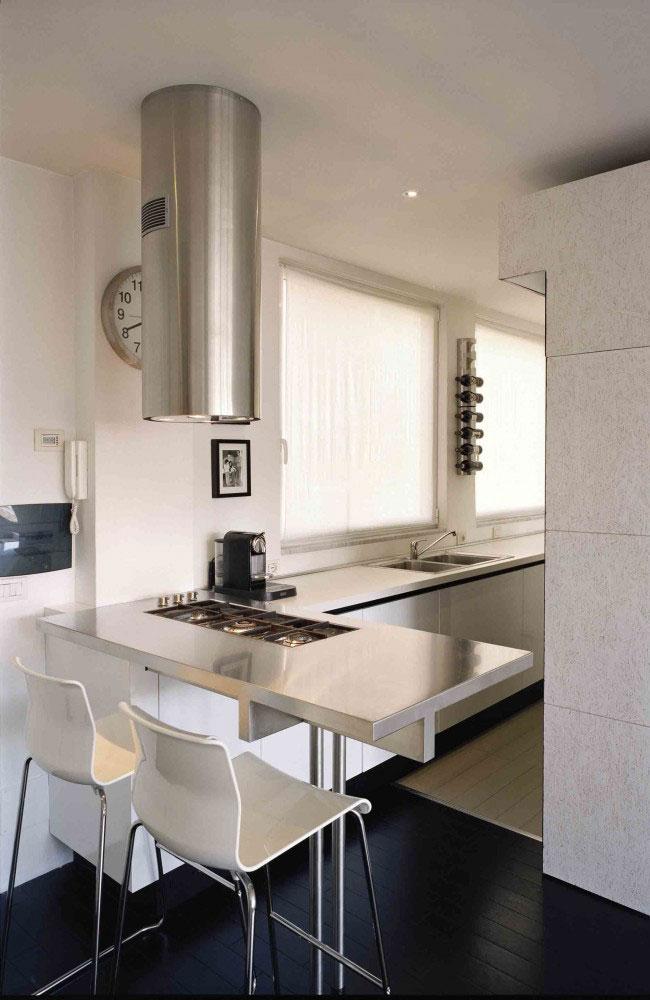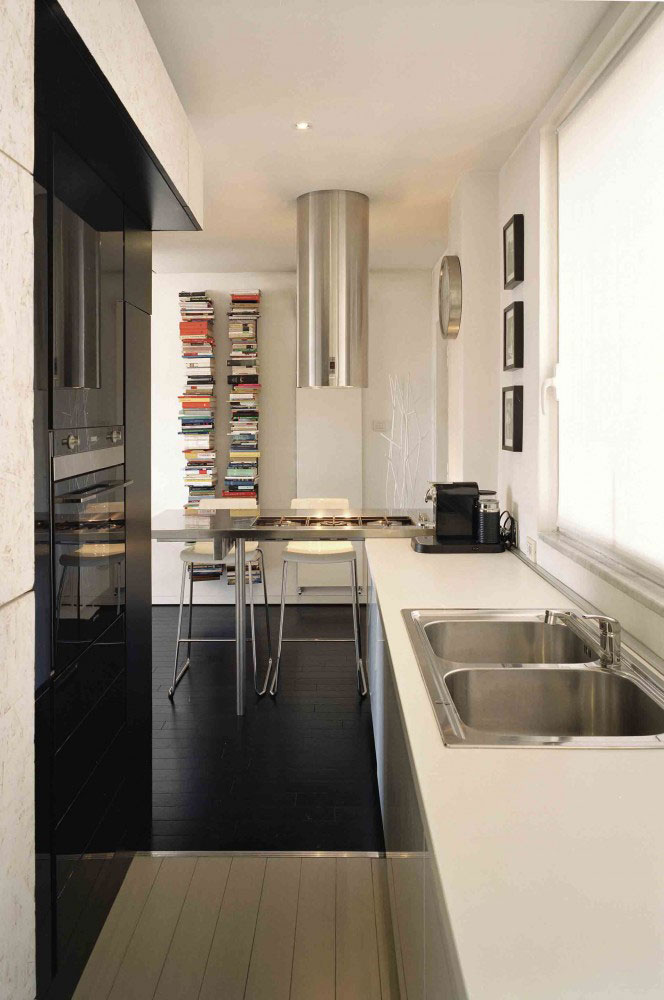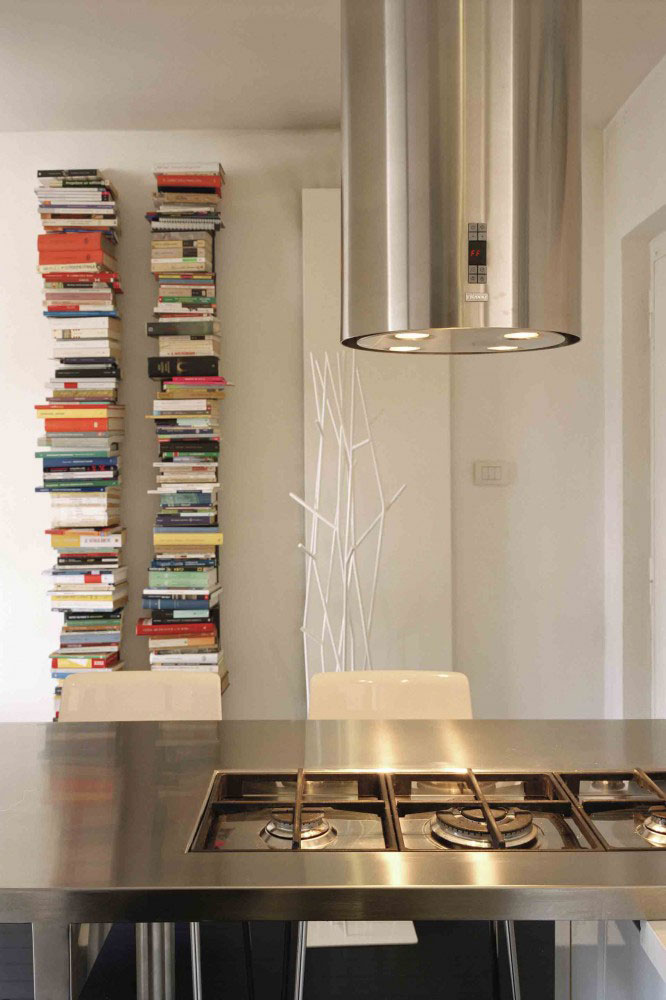 The designers used a smart trick. They used a lot of containers inside the cube, so that no other finishing was needed. And there is one more advantage – the light is allowed deeper into the house. In contrast the designers used black parquet flooring that creates a beautiful symbolical boundary between dark and light. On the other hand white is represented not only by light, but also by all the white furnishing.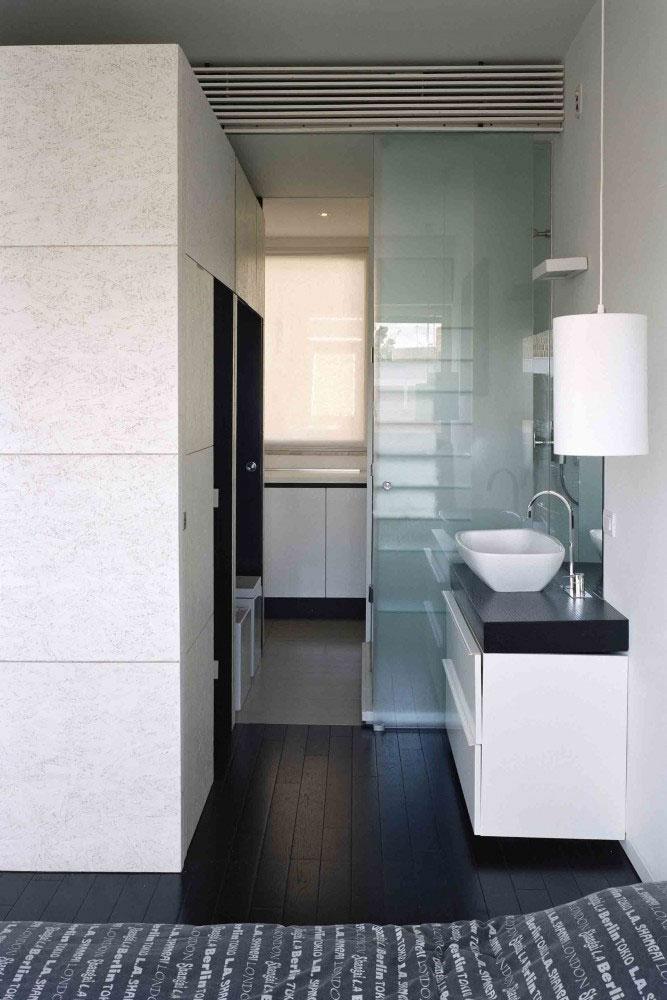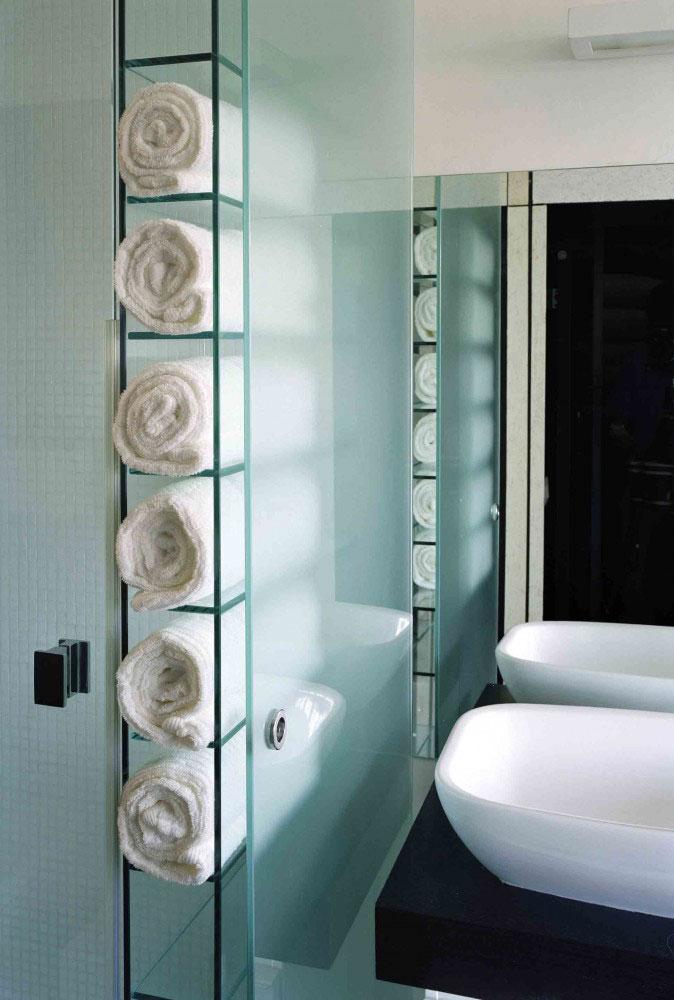 For the surface of the cube the designers used OSB panels. These panels are covered by white lacquer and are waxed. One of the most remarkable things in the apartment is the shower unit. It was installed in a full view of the night zone. The interesting part is that it is constructed from a different glass sheets that create an unique transparency.