Functional Small Apartment
Maybe one of the hardest challenges in front of any interior designer is the task to increase the living area of a present apartment without touching the structure. Furthermore the task includes the impossible thing to create 2 bathrooms while only one have been existing. How about preserving the unbelievable number of eight beds in 55 square meters? This is not a science fiction but a real incitation towards a bunch of designers to remodel a ski resort apartment in Menuires, France.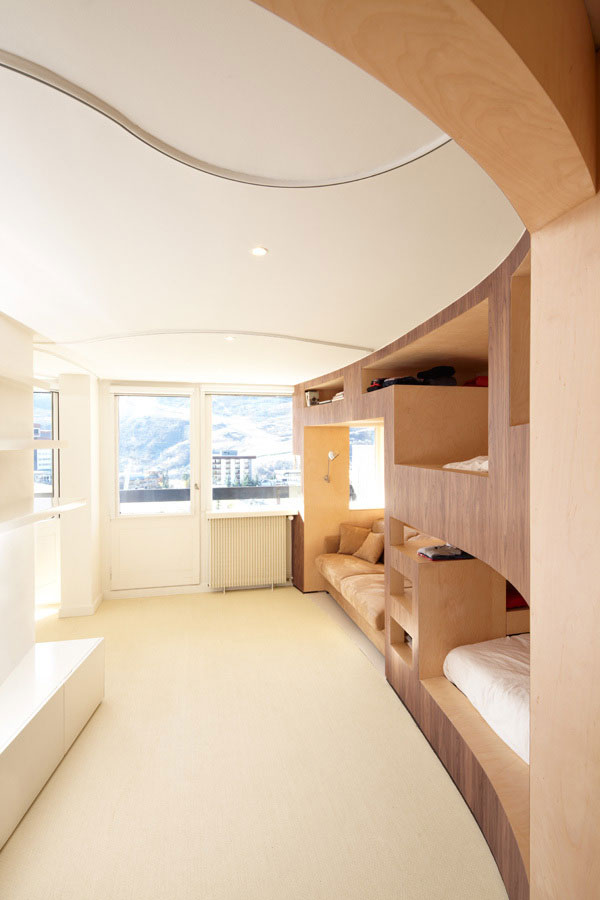 This task requires a special approach. Usually all the designers are trying to fit the furniture into the apartment, but in this situation the idea isn't the winning strategy. The best thing thing to do is just the opposite. To design the apartment according to the existing furniture.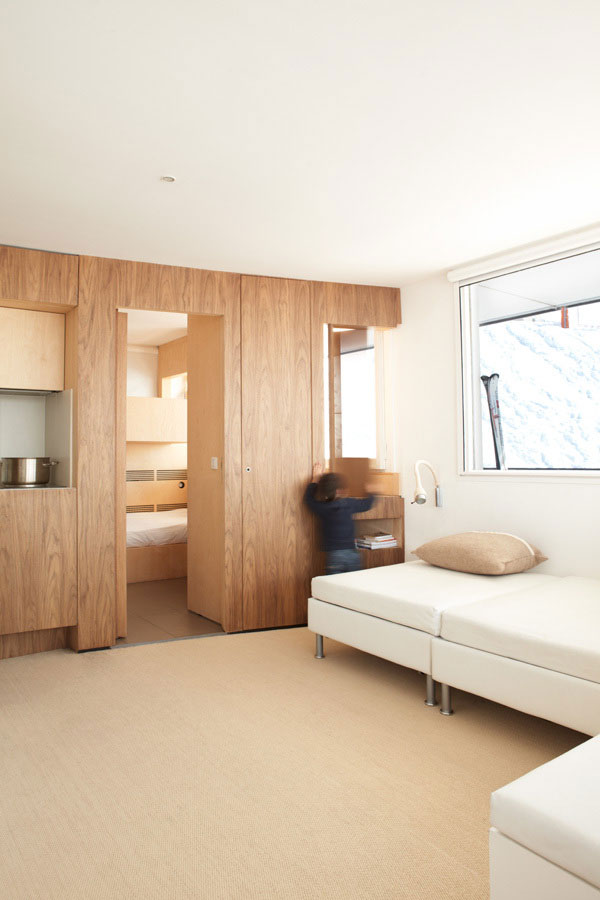 A curve made of wooden material is encircling the walls. This organization provides a lot of living space. Thus the apartments opens its area form inside for the marvelous mountain view. All the necessary thing for a normal everyday life are included in this wall furniture. There is place for everything. For a long relax after wearisome day, a nap, a library. The true is that the place has been turned into a really functional small apartment.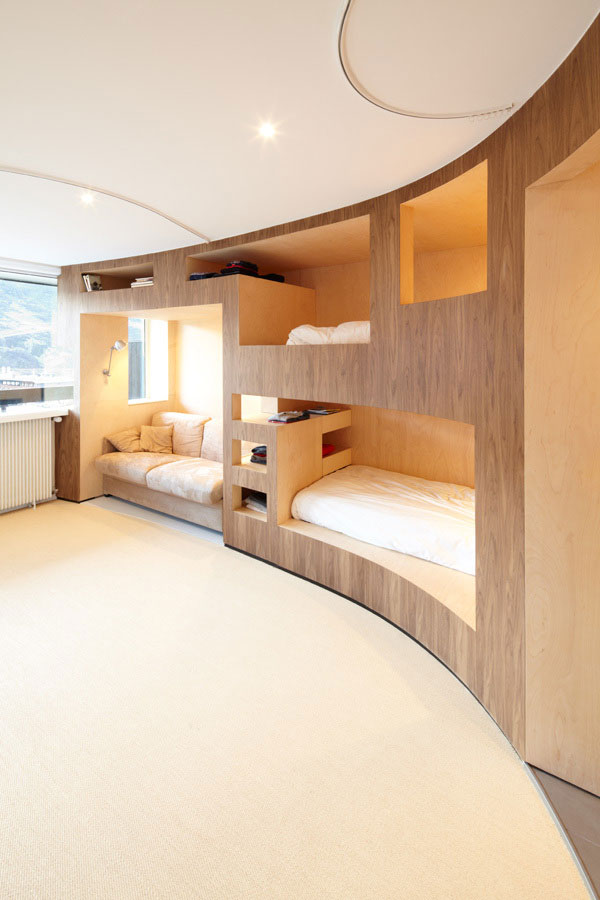 One of the systems used for the interior makes it possible to separate sleeping ares. This is done by curtains that roll into the wall. White color is the main hue used for the central parts of the apartment. All the mountain freshness is incorporated in the interior making it a remarkable and contemporary living place.Everything in it is just perfect – the sleeping space, reading lamps, storage places and so on….