No one wants pests in their home or office, but unfortunately, they can be a common occurrence. There are many different types of pests, and they can all cause problems. In addition to being a nuisance, they can be dangerous to your health. In this blog post, we will discuss some tips on how to keep your interiors and exteriors free of pests!
First Check If You Live In A Pest Riddled Area
Before you can take steps to keep your home or office free of pests, you need to first check if you live in an area that is prone to them. If you live in an urban area, for example, you are more likely to have problems with pests than someone who lives in a rural area. For example in the US people living In Delaware and the surrounding areas have to be extra careful as their state is notorious for termites. Once you know if you live in an area that is more prone to pests, you can take the necessary steps to prevent them from entering your home or office.
Sweep Up Crumbs And Wipe Up Spills As Soon As They Happen
No one likes dealing with pests, but the truth is, even the cleanest homes can fall victim to them. The best way to keep your home free of pests is to be proactive and take some simple preventative measures. One of the easiest things you can do is to sweep up crumbs and wipe up spills as soon as they happen.
This will help to discourage pests from coming into your home in the first place. In addition, be sure to keep an eye out for any signs of pests and call an exterminator immediately if you see anything suspicious. By taking these simple steps, you can help to keep your home pest-free all year long!
Store Your Food Properly
You can do your part in keeping pests away from your home by storing your food properly. Store dry goods in air-tight containers and keep them sealed when not in use. Refrigerate or freeze perishable items promptly. Another way to reduce the chances of pests invading your home is to keep a clean house.
Vacuum regularly, sweep and mop floors, and dust surfaces. Remember to clean behind appliances and other challenging-to-reach areas. clutter provides hiding places for pests and makes it harder to spot an infestation. If you take these precautions, you'll be less likely to have a pest problem in your home.
Check Your House For Moisture
If your home has any leaks, no matter how small, it could be inviting pests inside. Check for leaks around windows, in the attic, and under the sink. If you discover any, fix them as soon as you can. You should also look for any cracks or holes in your home's foundation and seal them up to prevent pests from coming inside.
In addition to repairing any moisture problems in your home, you should also take steps to reduce the overall humidity. This can be done by investing in a dehumidifier and running it in your basement or crawlspace. You should also make sure that you're ventilating these areas properly to prevent moisture from building up.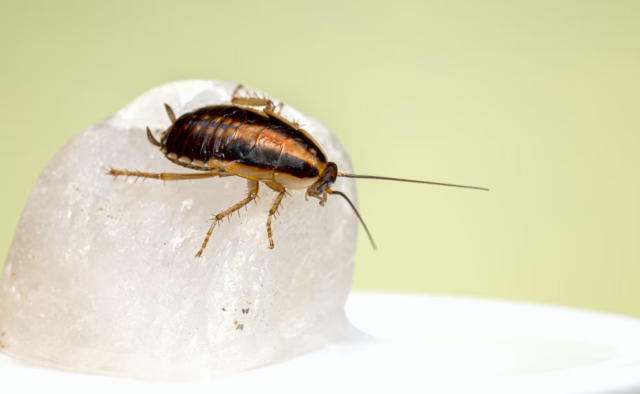 Landscape Around Your House
One of the best ways to keep pests out of your home is to take preventive measures in your landscape. Here are a few tips:
Inspect regularly for signs of pests, such as damage to leaves or holes in fruit; if you see anything suspicious, act quickly
Keep your yard clean and free of debris; this will deny pests hiding places and food sources
Remove any standing water from your property; mosquitoes, for example, need only a small amount of water to breed
Keep trees and shrubs trimmed; this will deny pests access to your home
Check Your Yard For Nests
Examine the perimeter of your home and look for any nests that might have been built. If you find any, you can either remove them yourself or hire a professional to do it for you. Keep in mind that some animals, like bats and bees, are protected by law, so be sure to check before taking any action.
Once the nests are gone, take measures to prevent animals from building new ones. One way to do this is to block any openings they could use with wire mesh or hardware cloth. You can also keep your yard clean and free of debris, which will make it less inviting for pests.
If you have a problem with rodents, one of the best things you can do is to eliminate their food source. This means keeping your garbage cans tightly sealed and removing any pet food that is left out overnight. You should also repair any holes or cracks in your foundation, as these can provide entry points for rodents.
There are many things you can do to keep your home free of pests. By taking some simple precautions and being vigilant, you can help to ensure that your home is pest-free all year long!