If you are in the process of choosing a balustrade system for your home, you will have quickly realised that you have a number of options to choose from. Though they aren't ideal for every home, when installed in the right location wire balustrades can look fantastic. If you aren't convinced that this is a good choice, we have compiled 10 of the benefits associated with such a system.
1. Complementary
This balustrade will also work incredibly well with other materials, particularly timber and stainless steel. This will allow you to create a staircase that is not only highly attractive, it is a little different and wholly unique to your home.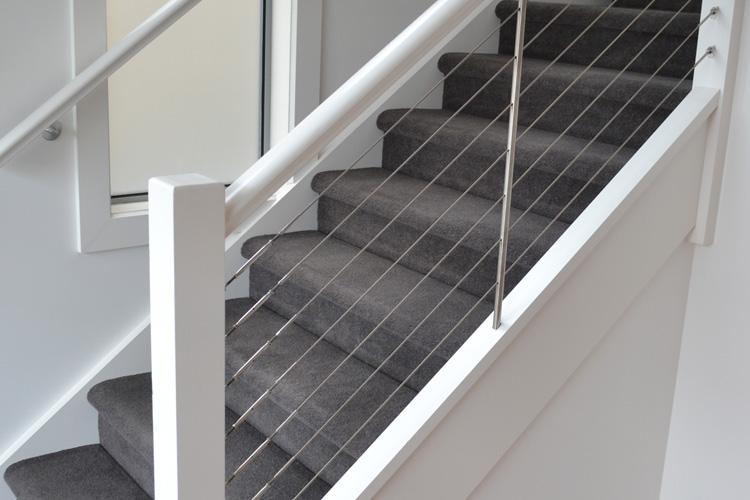 2. Easy Installation
One of the best things about wire balustrades is that they are incredibly easy to install. They require minimal disruption to the staircase and the home as a whole, and the whole project can be finished in a matter of hours. This is much faster than all other materials.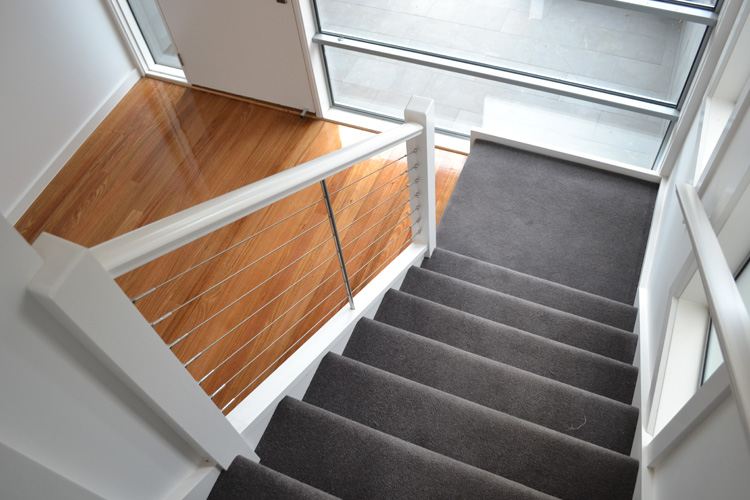 3. Elegant
These sorts of balustrades have a real elegance that is often missing when other materials are used. The sleek and strong lines of the wire provide an aesthetic quality that will improve the appearance of your staircase for many years to come.
4. Low Maintenance
Unlike other materials, wire requires virtually no maintenance in order to keep it looking brand new. Whilst you might like to give the staircase a dust every now and then, the presence of dirt isn't going to be as noticeable as it is on glass or timber.
5. Minimalist
One of the best things about wire is how simple it is. If you live in a contemporary home or are looking to create minimalist-look stairs, this is the ideal material of choice. The eye won't be drawn to the system, but it will boost the overall appearance of the space.
6. Modern Style
Many homeowners use wire balustrades as a modernizing factor for their home. In fact, these systems look particularly striking in older homes where they contrast with the more traditional features. They are a great way to achieve an instant update.
7. Safety
Wire provides just as much safety as other balustrade systems, as it is incredibly strong and hardwearing. The wires are placed close enough together that a child will not be able to squeeze their head between them and they prevent accidental falls.
8. Unobstructed Views
Another great thing about wire is that it doesn't obstruct your view of the staircase or of the room beyond it. This makes it an ideal choice of material for modern homes, as the stairs are often placed in a prominent, central position that is visible from all angles.
9. Ventilation
This is the only balustrade option that doesn't affect the airflow through your home, which is particularly important if the staircase is located in the centre of the home or may obstruct the airflow in other ways. You will notice that your home feels (and smells) fresher).
10. Versatile
These balustrades are also incredibly versatile, as they can be used in a variety of locations and staircases with ease. They look great in classical and contemporary homes and they are malleable enough to be used on virtually any kind of staircase.
As you can see, you will receive a number of benefits when you opt for wire balustrades in your home. Whether you're interested in only one of the above benefits or you would love to experience all 10, wire is the perfect option and you will never look back. Just ensure that you have the system professionally installed to ensure it complies with all regulations. Also, check your local home equity loan rates to ensure you can undertake this renovation at the lowest cost to you.