If you are waking up to the same old, dull décor every single day and feel a great need for change, you should not wait any longer. Do not keep your bedroom so boring, do something about it immediately and spice up some things in that stale room.
Before you start the house cleaning, or call cleaning services, think about all the unnecessary things you have piled up in your bedroom. Surely you have one or two items that either don't belong there, or you are just neglecting. Empty boxes, old newspapers, outdated calendars, used wrappers, it could be anything. There are limits to hoarding and you should find them before the remodeling starts.
Now, if you are not stingy about it, and want to save time and effort, call some professional cleaners. Let them do their work, and take the rug out for some carpet cleaning. Once the cleaners are done comes your time to shine.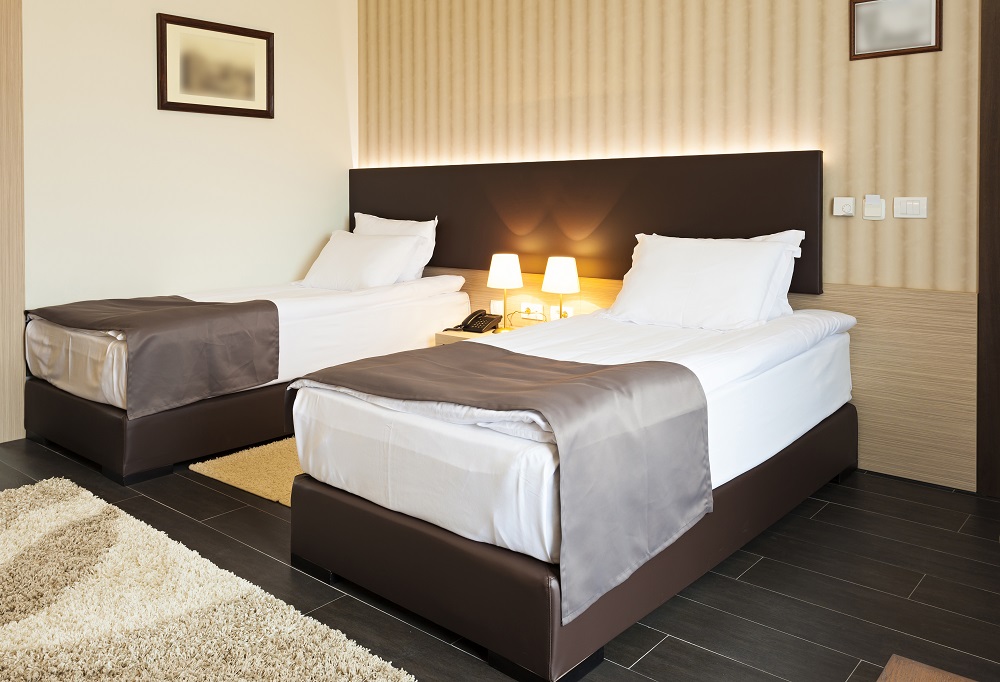 Start with a clean slate by removing all previous decorations. This includes rugs, curtains, sheets and pillows – have a bare bedroom to work with. Now you have to think about a theme or style. Stylize the bedroom to your personal liking – this is the most personal room in your home, so it should not be decorated by considering what potential guests would like. You can remodel it any way you like – with the grotesque Gothic style, the luxurious British style, the extravagant Victorian style, the looping new age style, etc. Browse the web for different options and pick one that fits your taste and character. The bedroom should absolutely reflect your personality, so don't be afraid to go wild, if you are indeed the wild type.
Repainting will probably be a good idea, especially after a successful home cleaning process. Add the colours that fit your style, and pick those that are to your tastes. Use vibrant ones to underline your energetic character, darker ones to reflect your preference to solitude, greener ones to show you are in touch with nature, etc. Have your sheets and covers match the paint for a stronger effect.

Now go wild with decorations. Put pictures, bought or self-made paintings, or tapestry on those bare walls, or, if you like the unconventional, you can frame just about anything and hang it around the place. Don't overdo it, of course – it would be nice to be able to see the new paint you just chose. That bed could probably use some more pillows for extra colour and softness. Combine the decorations you are using with the colour patterns you chose for the style. And don't forget to put a mirror somewhere! The bedroom is the perfect place for a mirror, as it is your own vanity spot. Not to mention it adds a feeling of extra dimension and space inside the room.
And so, your brand new bedroom is complete. You nights and mornings – or simply the quiet time you like spending inside – will have a fresher and more personal feel.
More basic maintenance tips read at: http://chelseacleaners.org.uk/chelsea-sw3-carpet-cleaning-sw10/