These days, honeycomb blinds are becoming an increasingly popular choice for homeowners. Not only are they highly attractive, they also offer energy efficiency, sound absorption and privacy. It is important that you keep your blinds as clean as possible, as this will ensure that they last as long as possible and continue to look their best. Incorrect cleaning, however, can actually void your warranty, so it is important that you take care.
Step 1: Window blinds a thorough dusting on a regular basis. We recommend using a feather, lambs wool or disposable duster for best results. Ensure that you are gentle to avoid damaging the cells.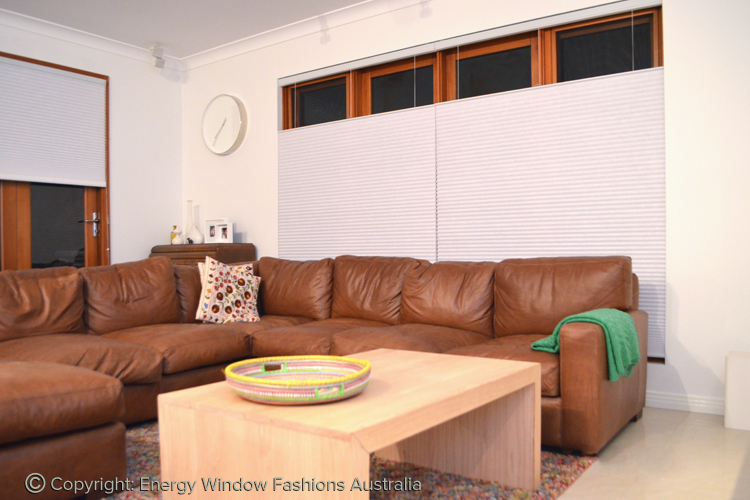 Step 2: Compressed air can be used to remove dust from nooks and crannies that cannot be reached by dusting. Hold the can (or the tip of the attached straw) about 12 inches away from the cells and spray lightly. Move the can back and forth to ensure you get all of the dust.
Step 3: For a deeper clean, we recommend vacuuming honeycomb blinds periodically. Make sure you use the upholstery attachment on your vacuum and go over the cells lightly – be very careful not to crush them. If you have a small, handheld vacuum, this is preferable.
Step 4: Spots can be removed using a soft, white cloth or sponge. Mix a solution of warm water and mild detergent, dip the cloth in and gently blot. Rinse the soap out of the cloth, then blot the spot again to remove excess detergent. Never rub at spots, as this can force them deeper in.
Step 5: You can also clean the entire blind using upholstery cleaners (the aerosol type, which creates a foam). Lightly spray a small section, then wipe with a damp sponge. Move the sponge parallel to the pleats in a back-and-forth motion and blot with a clean towel to remove excess cleaner.
Step 6: Whether you have performed a spot clean or a deep clean with upholstery cleaner, it is important that you fully open the honeycomb blinds once you are finished and allow them to air dry.
To ensure that your cleaning task goes off without a hitch, we also wanted to share some of our favourite tips for getting these blinds clean:
Only use white towels and cloths, as this will help to prevent possible colour bleeding onto the fabric.
Only use mild detergents, as stronger ones are known to alter the colour of the fabric or even stain it.
Always test the detergent and water solution on an inconspicuous section of the blinds before proceeding.
We hope that you find the above instructions and tips useful in keeping your honeycomb blinds clean. Before we finished, we wanted to share some warnings that we felt were important. Keep in mind that frequently using upholstery cleaners can damage the fabric, that you should never use spot removing products (such as Shout) and that dry or ultrasonic cleaning are not recommended for use with these blinds.