White Kitchen Interior
Some people prefer to design their kitchens in vivid colorful palettes and others prefer more traditional interior. Now, we are going to pay special attention to those who prefer white kitchen interior design.
When you use a specific color, white in our case, you cannot use it everywhere in the room, no matter that it is the main leading one. You need to add some contrast decorating accents. This makes the interior look more lively and interesting. On the other hand, white is the symbol of purity and human eye is used to detect even the smalls details in it – like the material and the quality of the furniture, surface, etc. Having in mind this, when you are about to renew your kitchen interior, put white on elements that are reliable and have high quality. Contrary, use darker colors for things and elements in the design that are not so impressive. This is how using the power of the color palette you will distract attention form your weak sides and focus it on your best corners.
As we already said, don't use white too much. If everything's perfectly shiny your kitchen may look like it is unwelcoming and sterile. A good idea is to include some natural materials in the design such as wood. It is a warm material that makes the place look warm and cozy, ready to impress and conquer human mind. You can also use different nuances of gray, beige and other light colors that aren't stepping in conflict with white.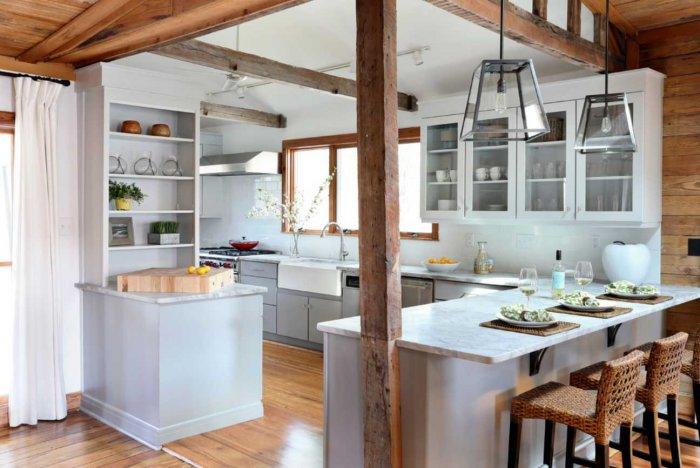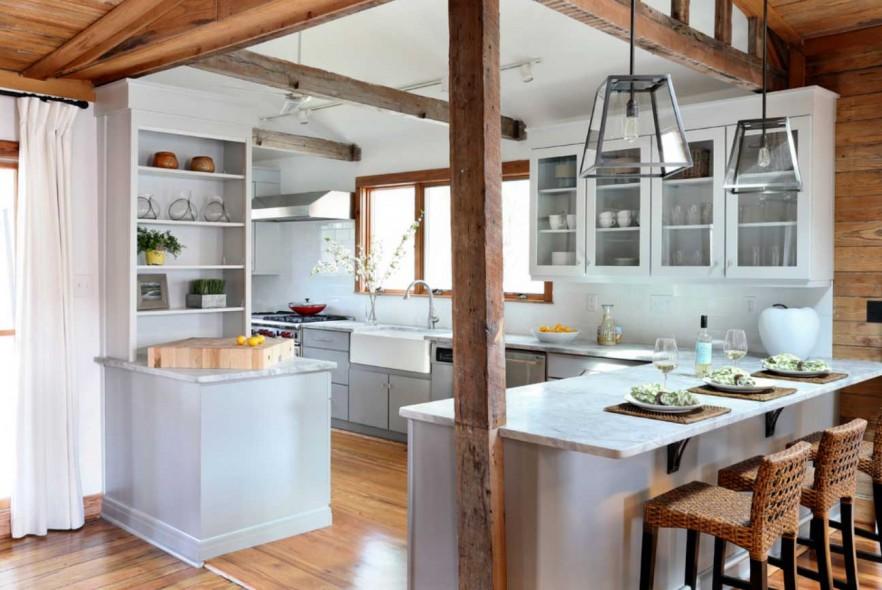 Now, enjoy this beautiful kitchen interiors and feel free to share the article, if you like it! We hope that you will find your inspiration here!