Small Studio Apartment
Do you think that a 63 sq. m residence can be classified as a small one? This fantastic apartment is located in the famous city of Hong Kong in a building that was constructed in the middle of the previous century. It consists of small living areas and some public spaces that are able to meet the occupants' everyday needs.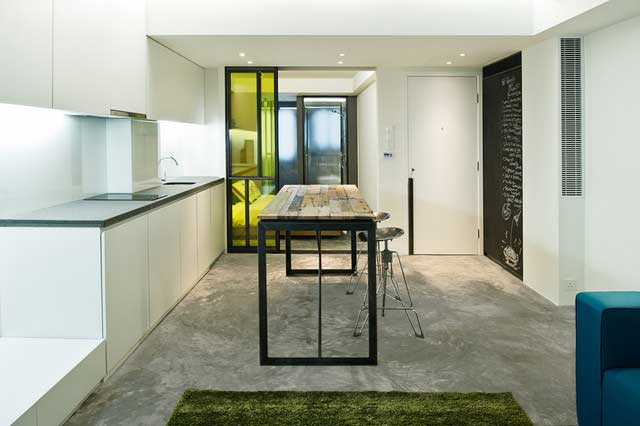 The idea of Javis Ma from Urban Design & Build was to redesign the existing property into a more stylish interior style. This is why Javis Ma is such an skillful interior designer. He has completely changed the outlook of the apartment, while at the same time he has taken out the best out of the long and narrow shape of the place. This property has everything needed. A beautiful white minimalist kitchen, simple and very attractive living room, small and cozy bedroom in vivid colors and contemporary bathroom. Do you need something else? The designer used some visual illusions in order to make the apartment look a little bit more spacious. And he has done his job perfectly!
Have a look at it!