The hotel lobbies are the first and main entrances guests will see when they book a vacation at any hotel. They'll stay but with the first impression of the lobby, they'll begin to feel if they're going to enjoy their stay or not. It's the first impression. In fact, there's other areas of the hotels, or hospitality places that need unique and creative touches. Modernized styles such as the hanging of "bubble-like" lighting decor sets itself apart from the rest. In general, guests should feel as if they're at a five-star hotel when they walk through the lobby entrance (so to speak). There's a trend in iconic lighting designs that have been pinpointed to certain elements of design for the hotel industry.
Here's 10 iconic lighting design ideas for hotels and hospitality locations that may be able to help in it's interior design endeavors. Many of these design elements are being copied by many interior designers world-wide and hotel owners are taking notice.
1. Bubbles of light
In many hotel entrances, there's normally going to be decorative wall hangings of cheap paintings on canvas. It could be copied artwork or originals. There's a pendant of light designs that are incorporated in many hotels worldwide that have become popular. They're derived from the "Champagne Bubbles pendant from Sonneman.com," which seems to resemble a bundle of tiny bubbles lights. The "thin crystal glass balls" have the LED designs which are featured in clean lined complementary style as well as elevate minimalist interiors simple hotel decor. They can be hung with a single pendant or a configuration like bundle.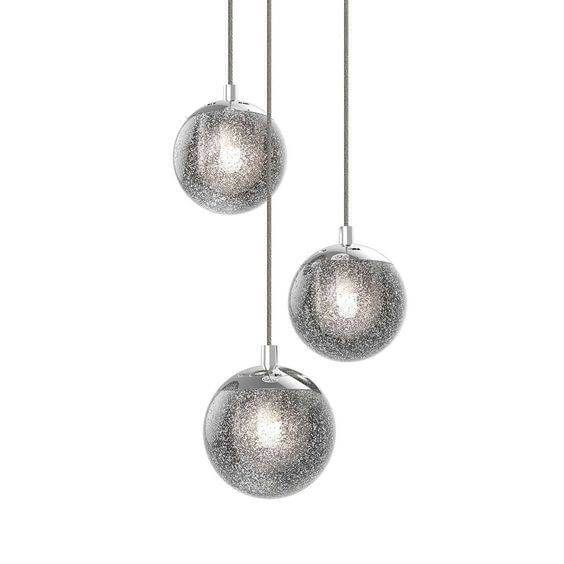 2. Focus on the light
Focusing on windows, walls, and lighting is seen as three elements of design for a hotel owner. It starts when the idea for lighting designs which focus in their entrances of their lobbies, but there's many other areas of a hotel or hospitality business will focus the light on and that's on the walls. Designer lighting for hotels and hospitality are being seen everywhere now. The lighting effects are seen as a rail of light along the ceiling of the wall or the wall's lining along the floor. Get inspiration from the hotel that focuses on lighting on the walls.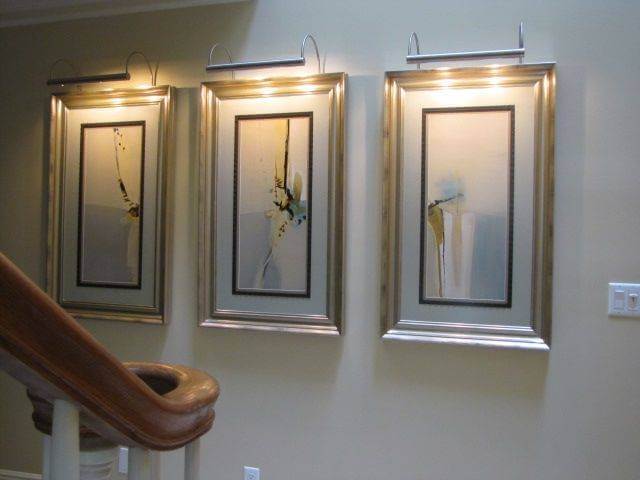 3. Waterfalls of lights
The waterfalls of lights are trending in spa-like bathrooms. It's one of the most iconic and trendy light elements being seen in hotels world-wide. Future hotel owners or those who currently are looking into changing up their interior decor will notice a rise in interesting looking waterfalls along lobby entrances as well as in large bathrooms. The water sounds and the lighting behind the waterfall makes (and feels) as if you are in a resort style spa.
4. Huge Chandelier
The huge chandelier is well-known for many exquisite and popular large hotel lobbies. For those who want the luxury style look, hang one in the dining area and you'll ultimately get that feel of beautiful luxury. It's normally at the center of the entrance of the hotel, above the center of the fine dine-in restaurant of the hotel, or even high above the ceiling "outside" the entrance of the hotel.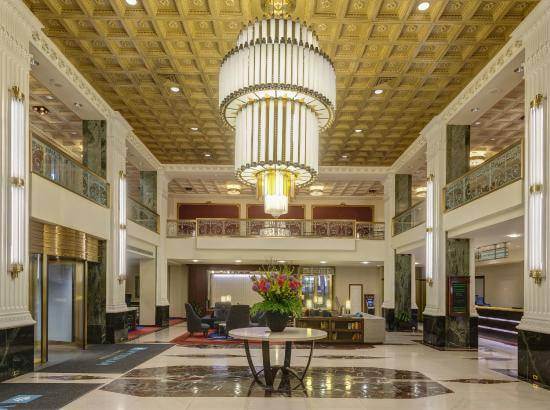 5. Corona lighting
Corona lighting are minimal warm glows of LED lighting effects that can be found at the dine-in restaurants or above the reception desks of hotels. Having various sizes is considered the best bet for that art-deco look. These are basically "rings" of that warm glow. They look great above the reception desk as well as a sitting area of the lobby.
6. Mirrored lights
Entrance doorways, foyers, and reception desks are being seen as the "canvas" for mirror-like lighting designs which have a whelm of effects all around. For these reflections, they look amazing along walls and ceilings. Coming into a hotel entryway with mirrors high above as well as the lighting reflecting around it will not only look magnificent, but it makes the space its in seem larger.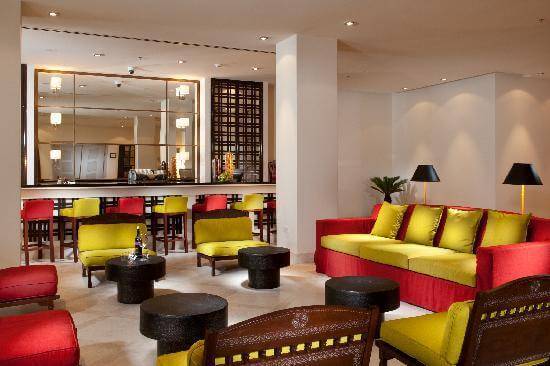 7. Lighting behind paintings
Lobby Bathrooms, bars and lounges are ultimate areas for these types of lights. Small and dainty are the lights that flicker behind a painting, a mirror, or a shelf. These are illuminated around them to focus on the item it's on. Hotel rooms and suites almost always have to have great lighting in certain areas of its space. What's more is having small trickles of it along the room's paintings or cover art that the walls hold.
8. Natural lighting from windows
Dine-in Hotel Restaurants are seeing a surge of large windows implemented in the design of their dine-in infrastructure because of the natural lighting it brings. Coupled with the natural greenery around it helps show an environmentally friendly hotel too. Guests will also see one large window at a lobby which can have a great view of the city-scape it's in.
9. Aquarium lighting
Today, there's a rise in aquariums of all sizes. Some are full room length and others are small quaint ones. What's important here is the fact that the lighting in these natural fish bowls are extremely amazing to look at as well as soothing to hear because of the sounds of the water.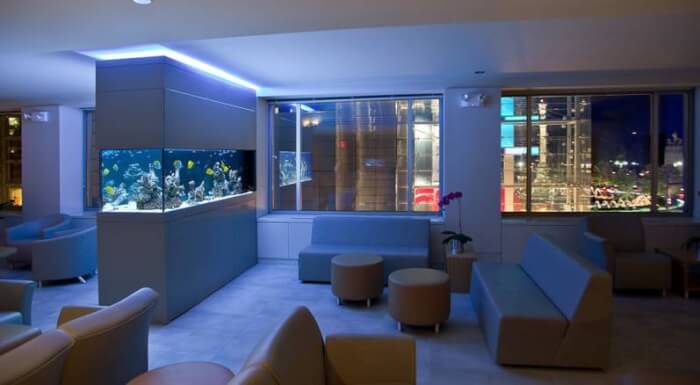 10. Breakfast bar area and pool area lighting
These two places are frequented just as much as the guest's rooms bathrooms. IF there's a pool area (indoor/outdoor), the lighting is extremely important. Inside the pool itself can have a major effect on the guests as well as inviting them in for a "dip in the pool" hour. The other area is the breakfast bar area where hanging lights are donned. Normally, if they're too low, bumping heads on it will not do so rest assure that this doesn't happen to your guests. Either way, pool lighting and the breakfast bar lighting is just as trendy now then it was a decade ago.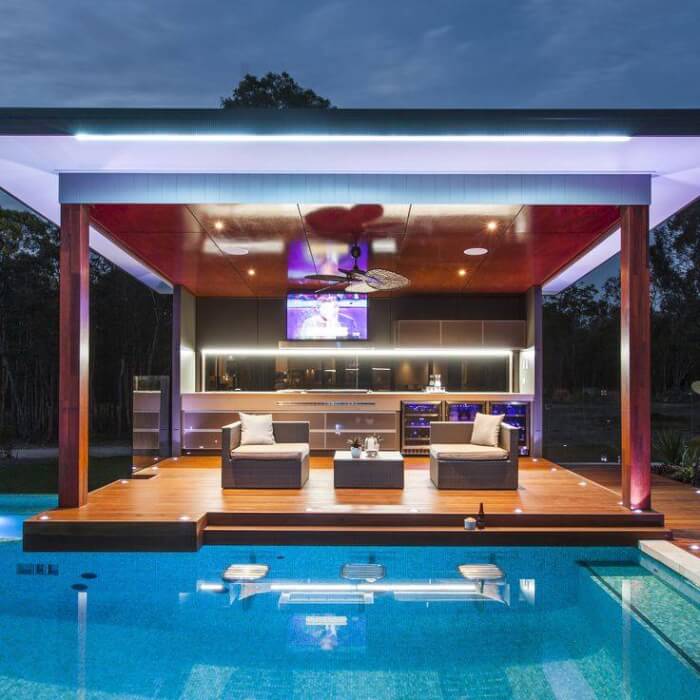 Finally, for hospitality and hotels to have the best lighting effects for their guests, there seems to be an expression for exquisite and luxury hotel lighting decor. Artists are fundamentally "tapping" into it more so because of the popularity lights and its effects have on the industry. Light portrays its reflection when hung (or hidden around) many elements. Such elements are desks, chairs, bed posts, mirrors, and even inside aquariums with soothing sound effects like the waterfalls. It's good to know that there's plenty of hotel owners and lighting companies that are now seeing the importance of it in the 21st century.