Everyone dreams of a beach house, so we decided to show you exactly that kind of house. It is a work of the architects from Stelle Architects Company, located in a small village near New York. Private residence is just a few steps from the beach of the Atlantic Ocean, making it a wonderful place to relax. The house has two floors, the walls are almost entirely filled with large windows, and the second floor is a large and beautiful terrace. The design is very interesting and the materials used in construction are environmentally friendly and the seawater influence.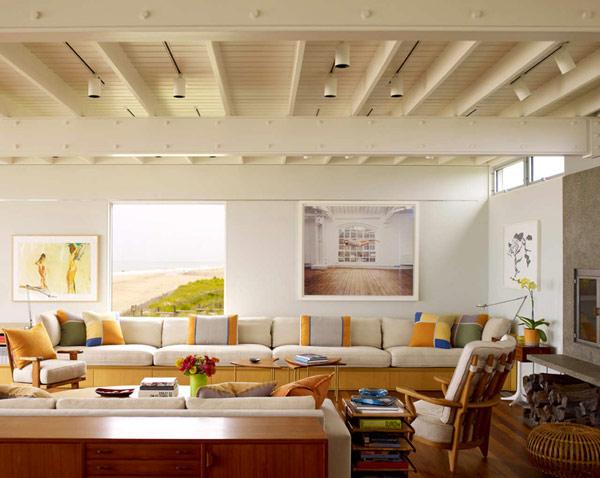 Beach house and its bright colorful decorative
The house consists a main part, compact building for guests, two-car garage, and a pool. The interior is elegant; there are used simple decorative solutions that do not require great effort in maintenance. Let's look at them.
Beach house with terrace
Beach house and its terrace overviewing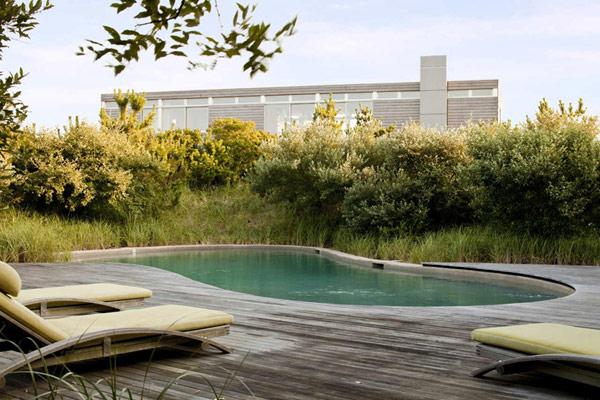 Beach house and its outdoor pool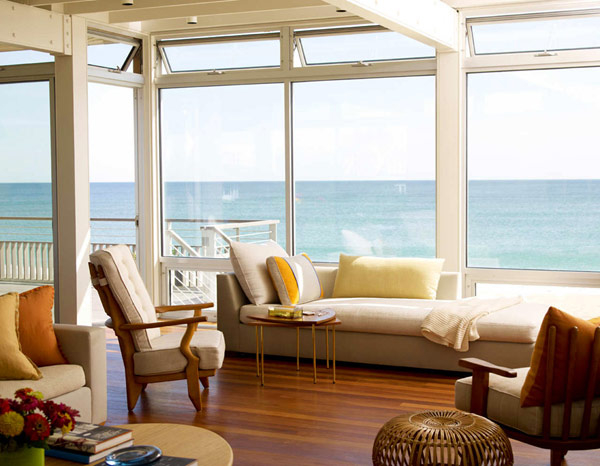 Beach House with Impressive Decorative Elements