Fantastic Ocean View House
Do you remember the Flintstones Family? Have you ever dreamed living in their house? Well, we are not going to offer you a priceless house to move in, but we will present to you this gorgeous stone house, located in the sunny Southern California, and more precisely – the region of Malibu.
This gorgeous ocean house will take your breath away. Imagine the 360 degree scenery which you enjoy every morning with a strong coffee in your hand, or that you dream about ocean adventures at night holding a glass of malt whiskey and watching the waves through the window. This is California!
It is simply…lovely, lovely, lovely!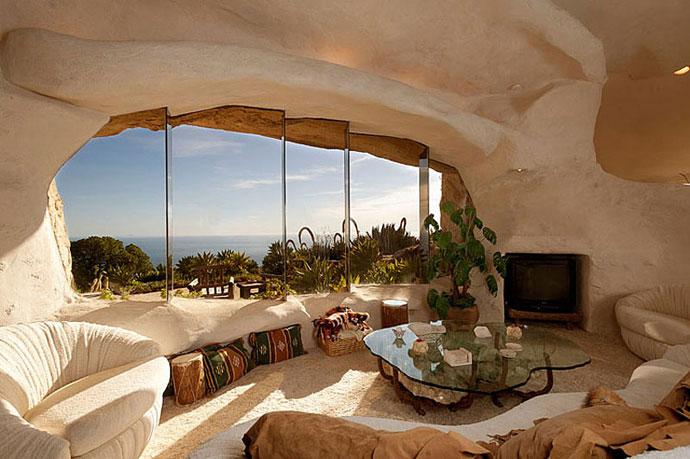 The house accommodates one bedroom and has two baths. It is just the perfect place for couple which desires to spend some hot time together. Actually, the property has been owned by Dick Clark and his wife. It has some history on its account, but that's not what makes it attractive.