Outdoor Furniture
When you have to arrange your garden you need to have some good ideas, that you can use for your patio modern furniture. Nowadays trends show that neutral colors best suits the green outdoor space in our living places. In fact, neutral is easy to combine palette that fits every kind of home design. So, you do not need to worry about anything, just pick up what you like.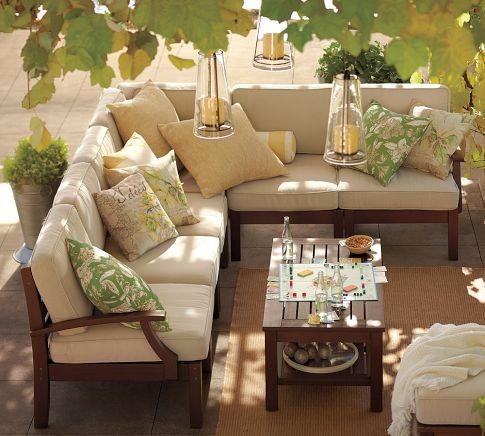 One of the best ideas is to have a place, where you can keep fresh fruit near you garden. Look at this brilliant idea and think about it.
If we are talking about style, we have to show you this unbelievable arrangement of the sitting furniture. Simple and elegant style are the key features for a contemporary garden.
Creative design is conquering everybody's minds. That's why using such an unique table with colorful accents can impress your guests.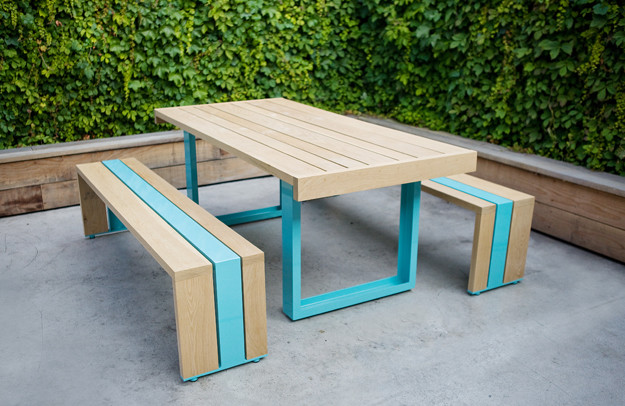 And what about this? Do you like it? Do you like living on the beach in a gorgeous house and having long relaxing summer nights in a nice company of friends, spending some time together with some fresh cocktails and other drinks? Do you feel the vibe?
A garden dining set coming directly from the Provence.
We have to tell you a secret. This creative chair has been inspired from a farmhouse one. The result is an impressive piece of furniture that can be placed in a contemporary home. Its designer lines are stylish and eye-catching.
In long summer nights you need a place where you can sit, rest and hove same really nice time with your pleasant company. Look at this gorgeous intimate summer night place. Do you feel that Romeo and Juliet are somewhere nearby?
For the wilder type of people that like to party all night long we have chosen this table designed to keep the beverages cool. The inner rounded opening in the surface of the table is very suitable for vegetables, fruits, decorative stones or ice for cooling the beverage. As you can see, it is a multipurpose table.
These tree stumps have a double function. They can be used a really authentic garden decorative element, while they can be part of the sitting furniture. Imagine a wooden stool. That's it!