The Eclectic Interior Design
This fantastic Edwardian home in eclectic interior design style is located in San Francisco. It has a lot of vintage elements in it as well as contemporary Scandinavian lines, for example. The project has been designed by John Lum Architecture and the result is an eclectic modern neat and welcoming place. Actually, the place has been reconstructed. Despite the fact that it has relatively small living area, spaciousness has been achieved by opening the functional spaces and thus providing a sense for boundless limits. As we already said – we can best describe the interior as eclectic. It is a perfect combination of aluminum, matted tiles, plastic laminate and solid wooden doors. Simply amazing house interior design!
As for the interior itself, we have to outline the neutral palette that rules the place. White and grey are splashing their shadows everywhere. They create an ambient atmosphere of a warming, comfortable and welcoming place. Move your look upwards and you will be fascinated by the wooden ceiling solutions. The place is absolutely in contemporary eclectic style while the Edwardian elements still exist. A wonderful home.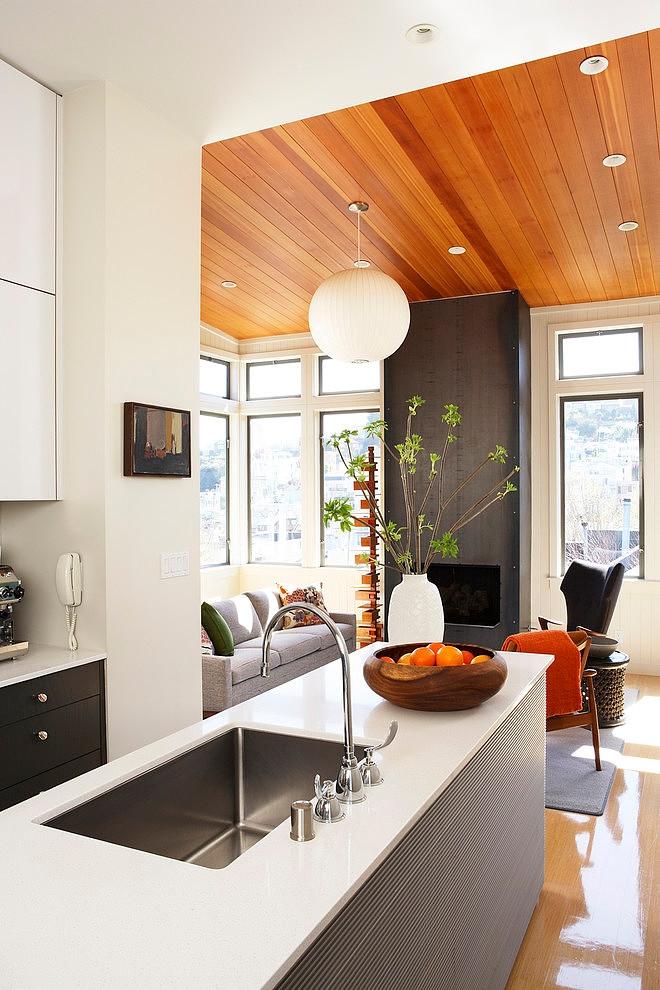 See the other images of the project by clicking them below:
[lg_folder folder="The Eclectic Interior Design of an Edwardian Home in S.F.-Gallery/"]