Scandinavian Small Apartment
This gorgeous small apartment interior design in Scandinavian style is going to fascinate us. It is located in Gothenburg, Sweden in one of the oldest and rich of historical meanings parts of the city. It is a calm and pleasant place despite the fact that it is located in the very center of the city. You can feel the lovely atmosphere here with the nice and neat small cafes and the vivid architectural sights.
The luxury interior design of this small apartment uses white as the main color for the whole designer concept. Wooden elements make it look a little bit warmer and they splash a shade of style. Our first impressions are that it is one lovely, cozy and welcoming Scandinavian style apartment that is ready to welcome its new owners and serve them for life. The space is not a key feature – 452 sq. feet, but neither it is an obstacle. White color provides spaciousness and the perfect organization of the functional spaces doesn't allow the interior to look elaborated. What is making an impression is the colorful accents in the small bedroom – shades of gray, white and pink are warming the most intimate room in the apartment.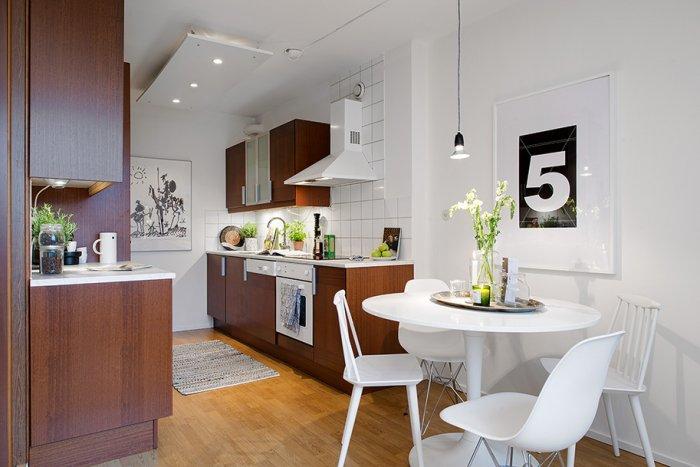 See the other images of the project by clicking them below:
[lg_folder folder="Scandinavian Small Apartment Interior Design in Gothenburg-Gallery/"]