Unique Sitting Furniture
Image 1:
You can have a great nap on this stunning chair and its futuristic design. This chair can be converted in various ways in order to achieve the desires position. It will fully envelop the curves of your body and will enjoy your comfortable stay. Furthermore, this piece of unique furniture will look very fresh in every room.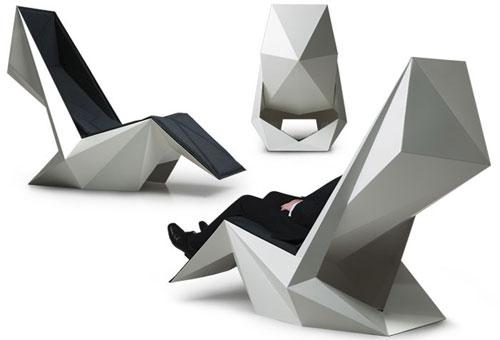 Image 2:
This chair has not only interesting shapes but it is also very comfortable. Its minimalist appeal can fit very well in your office space and in case you need a little rest from your staying at the desk you can just take a refreshing nap on it.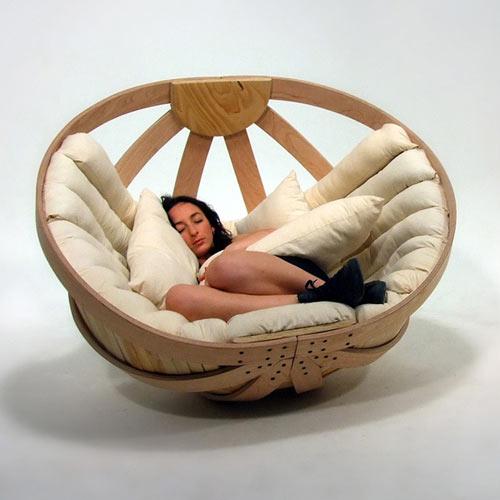 Image 3:
It looks like a half walnut. You can sleep like a baby in its shape of a ball full of comfort.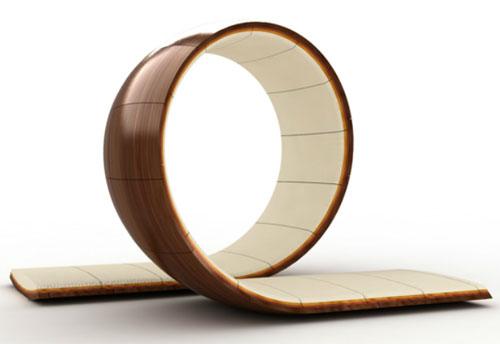 Image 4:
Very often our back is under pressure and that's why it is really important for us to relax in the right position. This intriguing and flexible design can definitely ensure what the back needs – а rest and comfort.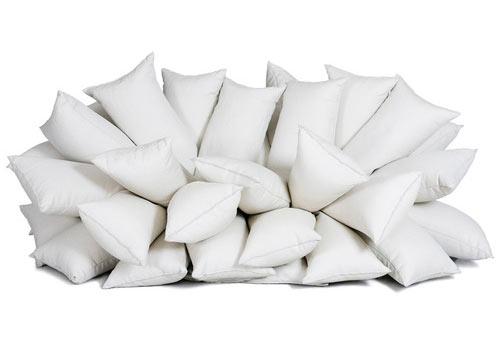 Image 5:
What's more comfortable than a pile of pillows where you can you sink in the way you want? The name of this comfortable piece of unique furniture is called Hanabi and it designed by mottoWASABI.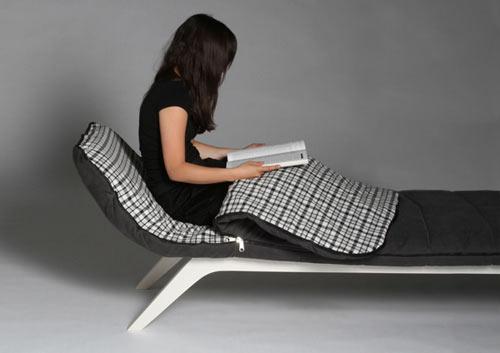 Image 6:
This sleeping bag can be rolled into one with an easy move. We all know that sometimes a simple reading of book can be very uncomfortable but this is not the case with this Couch Sleeper by Anne Lorenz.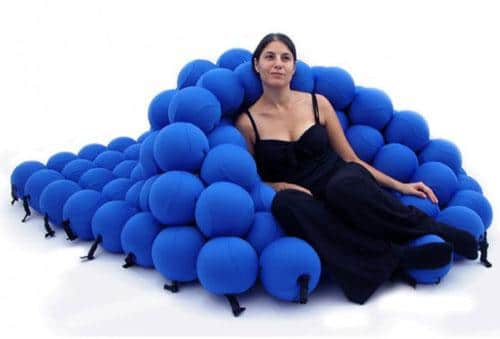 Image 7:
Feel Seating System Deluxe produced this unique comfortable solution for any stylish taste. On the following image, it is made of 120 extremely soft balls. It is up to you to adapt it the way you like.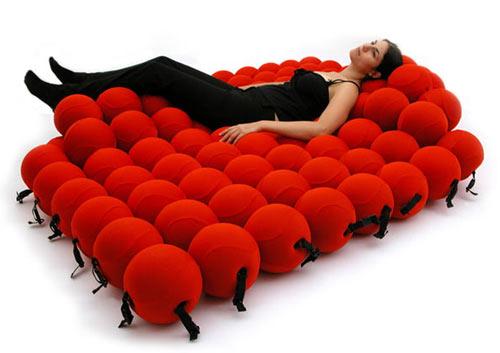 Image 8:
On this sofa(Designed by,Inga Sempé for LK Hjelle) you can accommodate your friends and have some nice time with them.,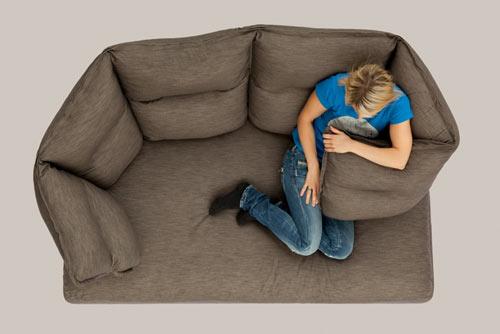 Image 9:
Blandito® is the name of this transformable pad which you can put anywhere you like. Transform it in your preferable position and enjoy your relaxation.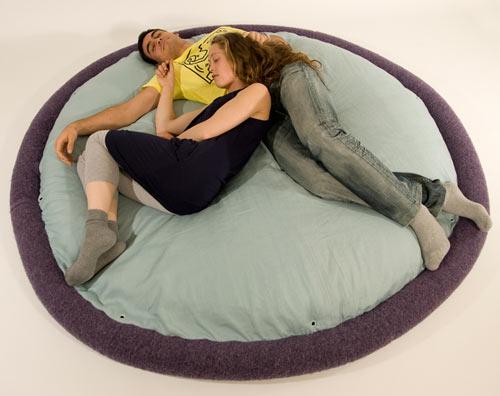 Image 10:
Daisuke Motogi's Sleepy Chair is created by layers of comfort. You will easily find the perfect position for your nap.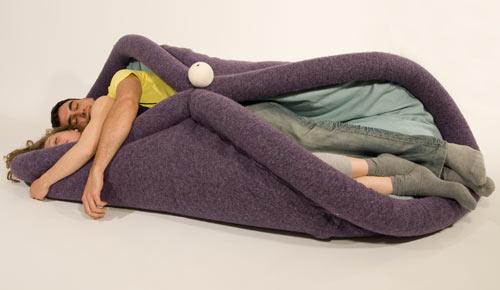 Image 11:
The Gravity Balans from Varier is made for the convenience of all actions that require seating, such as watching TV or reading a book. It can be also used as a resting plays for the hours after work.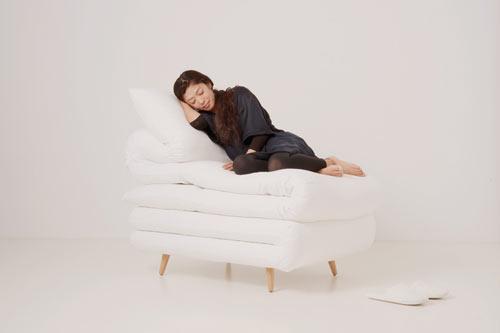 Image 12:
How about a complete solution to all your living needs? This unique and interesting sofa can be turned into chaise, bed, lounger or footstool.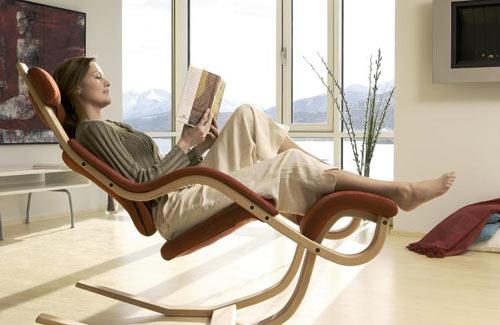 Image 13:
Have you ever dreamed of a huge pillow? Ulla Koskinen working for a Finnish company has designed this stylish chair for adults. It has an amazing contemporary look and can fit in any kind of modern interior design.