If you think wall renovation and home improvement are a hassle, mess, and cost-inefficient, this article is for you.
To some extent, I find tiles on walls a bit off, most especially if the tile design does not match other parts of your interiors, especially the floor tiles. 
We have tried using this product from Duramax called Trusscore PVC Wall Panels, and we have to let people know about this. We are very happy about the outcome after using wall panels by Duramax Trusscore. Here are some of the few observations we have because we cannot help but compare!
Hassle-free installation: 
Hey hey! No need to buy and mix grout as your tiles need. Saves you from mess! PVC Vinyl walls don't need much effort to install. You don't even need an assistant, hence, a DIY Project, if you may consider it. 
Saves you a penny: 
Whether you are a millionaire or a middle-earning individual, buying products that cost a lot cheaper while getting the same desirable results matters for you. We believed that our choice of material has reduced unwanted resources and time and resources due to installation and maintenance.   
It is definitely worth buying Duramax Trusscore Wall Panels than going to a big-box store. Here's an article from MyDecorative that explains more why: https://mydecorative.com/is-it-worth-buying-pvc-wall-panels-in-big-box-stores/
No more worries about moisture: 
Duramax Trusscore PVC Wall Panels are moist resistant. Unlike paints and cement, it does not leave your walls wet and smells awful during rainy days. Duramax Trusscore PVC Wall Panels keep the temperature at home or in your facility conducive for working or simply lying down your couch while watching television.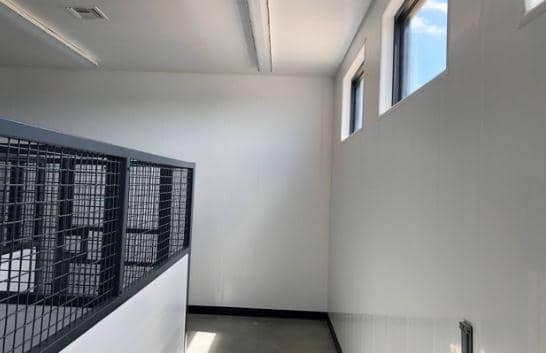 Simple Upkeep:
Some tiles form water and dirt marks over time. In Trusscore PVC Panels, you don't need to worry about similar issues, plus its upkeep is simple. All you need is to wipe the areas with a damp cloth with no bleach or harmful chemicals and cover all parts, especially the exposed ones.
Get to know more about Duramax Trusscore Panels here: https://www.handymantips.org/trusscore-pvc-wall-ceiling-panels/ 
We can't imagine buying tiles again in exchange for walls. Definitely a good choice, I should say. If you also would like to see their products face to face, sit back and relax, reach them through their live chat agents and get a FREE sample! They can even assist you in costing and quotation. You may view their PVC Wall Panels here.