The modern bathroom is a great place to be. I have one of these outstanding contemporary bathroom suites and I simply like going for a long bath, enjoying the great look of this private room in my house. Well, typically I do not have a lot of time for fun, but every time when I steal a minute or two from my heavy business schedule, I go to the bathroom suite and relax. A lot.
But what is so special about bathroom suites and actually, what are their major elements. What do we call a suite? Let's reveal the secrets and bring some light on the topic for those who want to create their own bathroom paradise.
The definition of bathroom suites
A typical bathroom suite consists of several elements. These are the toilet area (not obligatory), the bathtub are or shower area which can be either separated from the other parts with glass, soft or any kind of divider, even a wall, or it can be part of the entire volume of the bathroom. Another area is the vanity and sink areas. In a bathroom suite, there can also be storage shelves, drawers or racks – for different kind of bathroom stuff like shampoos, paper, cotton swabs and buds, toothpaste and brushes, etc, as well as towels, etc.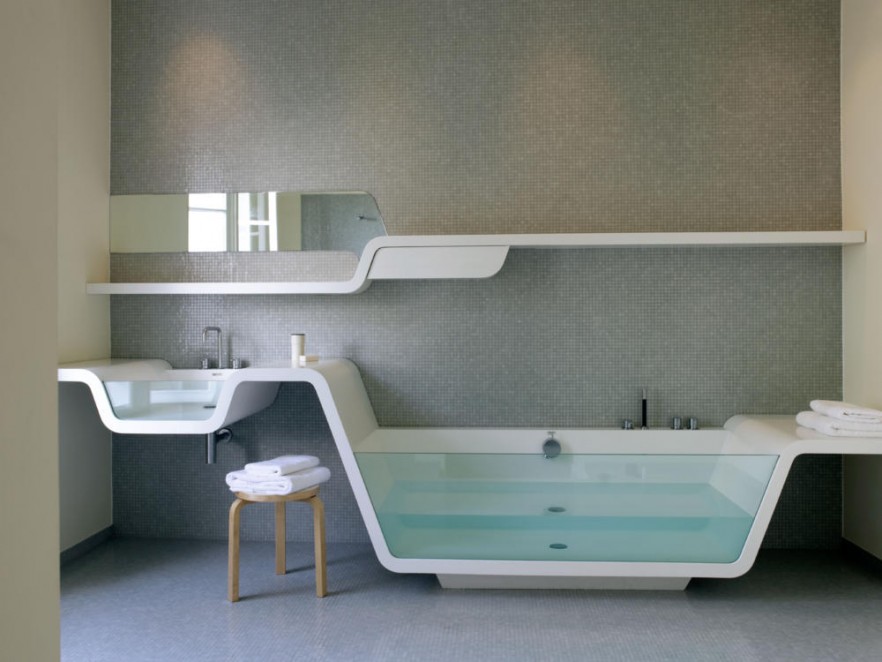 Bathroom suites are bigger than the bathroom itself since they are complex functional areas with many different parts. A single bathroom usually is smaller in size, have only one bathtub or shower are and a small sink. The toilet zone is placed in another room. There are mostly used in apartments, flats, small condos, lofts, and other type of small urban living spaces while a bathroom suite is an essential zone in large houses, mansions and luxury retreats.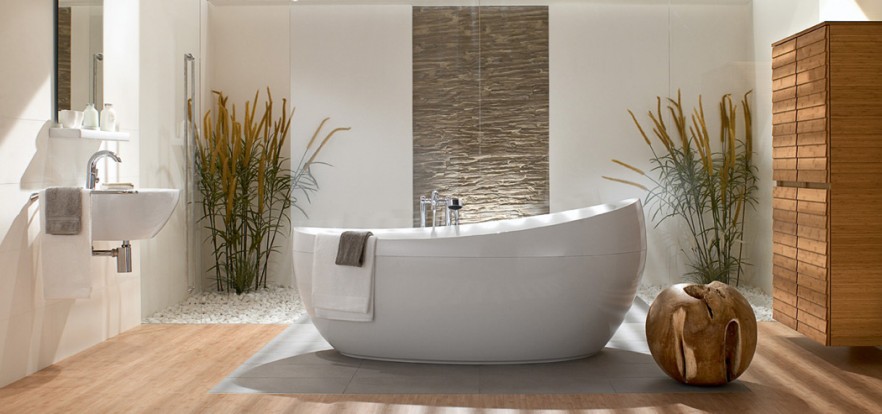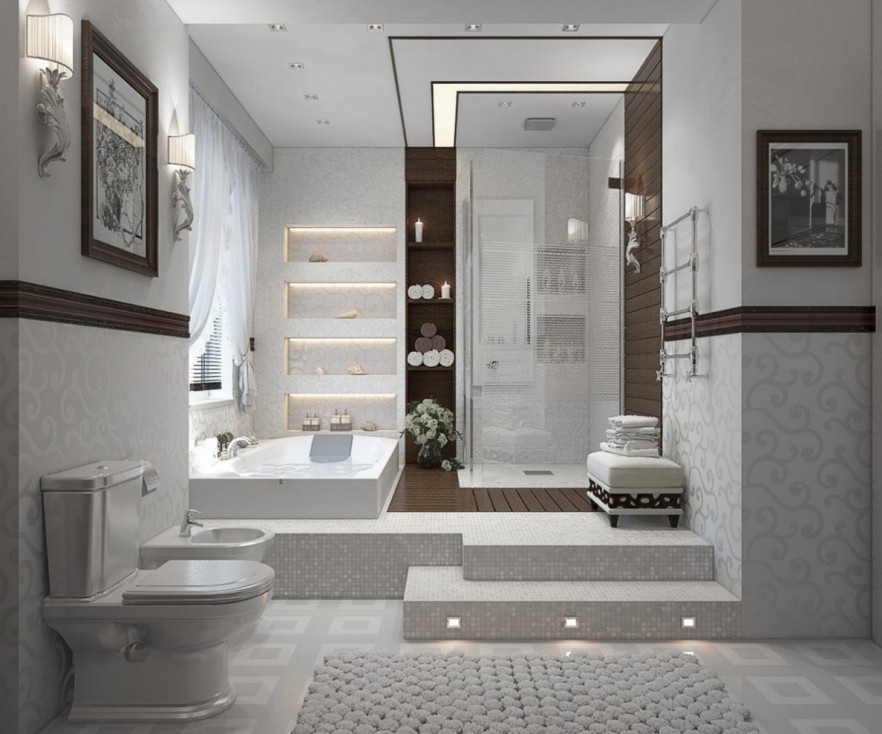 In some of the images here you will find some interesting ideas with fluffy carpets and rugs that add charming comfort in the bath area. One of our professional designers share his thoughts about creating outstanding places. The tub is the key to success. Buy a contemporary tub with cutting-edge shape and you will have the focal point in the bathroom. And they are not only beautiful at first sight. They also provide enough comfort for two people.
And what about the decorations? Well, you can use your imagination which will set the limits. Some people like to install different kind of bathroom wall decals. Others prefer sticking to more sophisticated looks using contemporary tiles or concrete walls.
Just an idea – if you want to create your unique bathroom suite, grab a stylish floor lamp with metal or fiber glass base, match the colors with the rest of the private room or create a visual contrast and you will be amazed how well floor lighting fixtures fit in bathrooms.