Beach houses are one of those property that always remind us of the lazy summer days and the pleasant feeling of living near the ocean. This is the story of Dustin Audet and Ali Elman of  Rust & Varnish and their beautiful home with interesting interior design.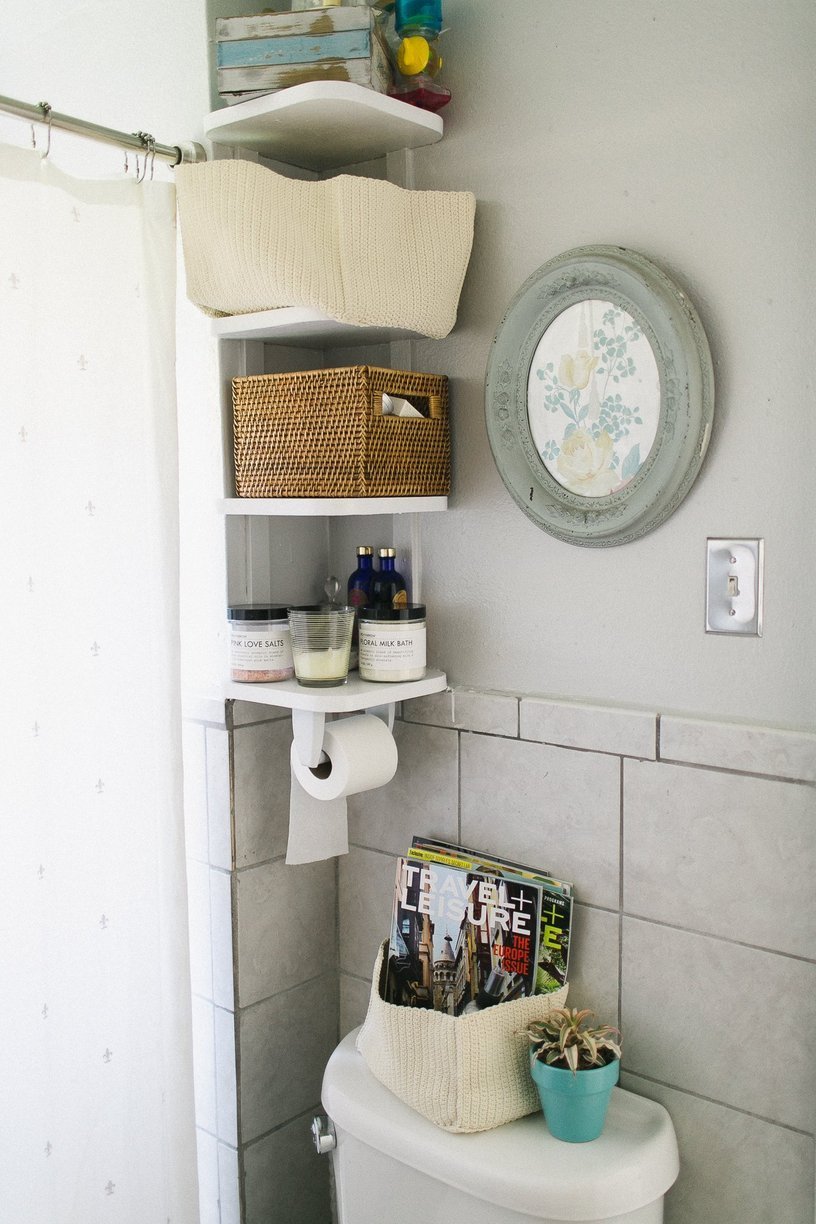 Bathroom shelves
The property is located in Lohi, Denver and despite the fact that is far away from the sandy shores of the coast, it truly represents beach life at its fines. It's all about the love to beach life, not the location. There are many, many interesting details in this house, like various DIY details as well as vintage furniture, pop-art wall decorations and abstract notes. Reclaimed wood shelves can also be found when looking deeper inside the property.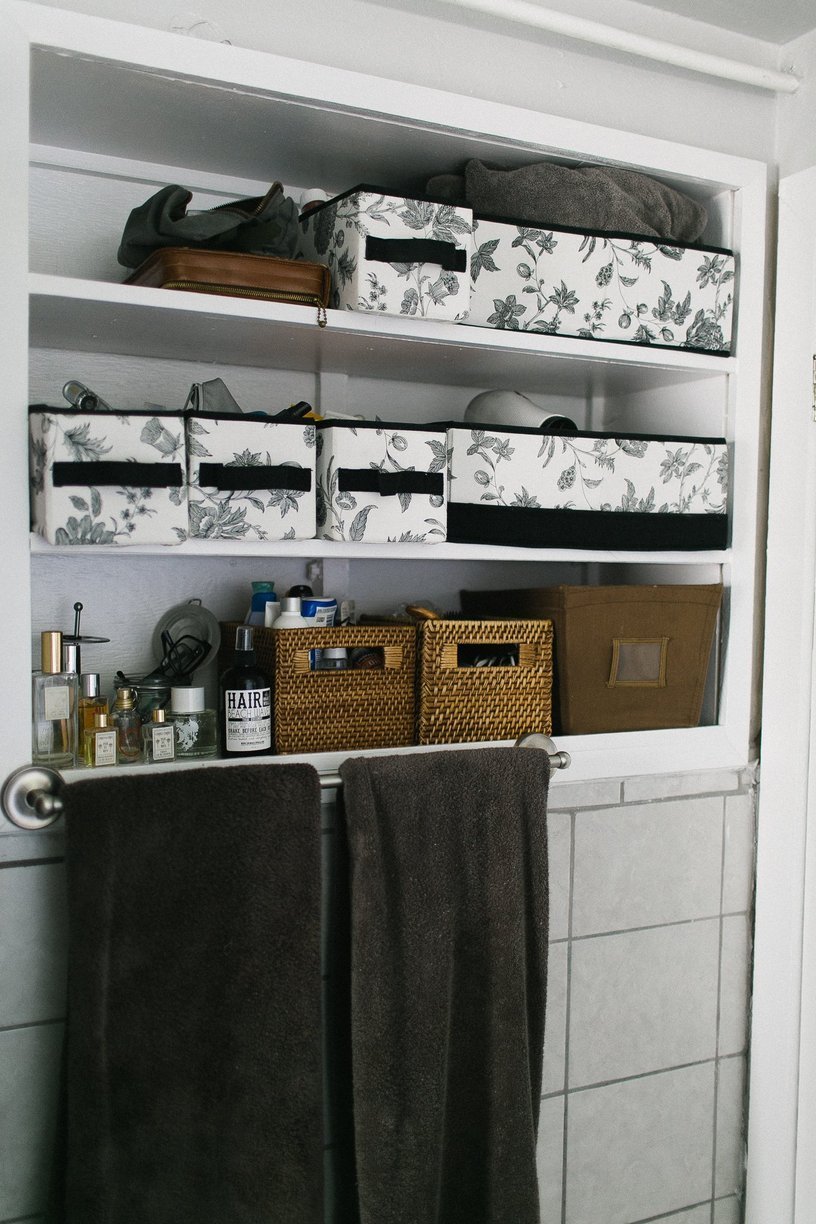 Bathroom storage boxes
To continue with, there are several types of impressive things that you will spot – in the kitchen , for example, you will certainly notice a big chest of drawers that looks so vintage that I want to simply grab it directly from the image here. Wood shelvings complete the unique look.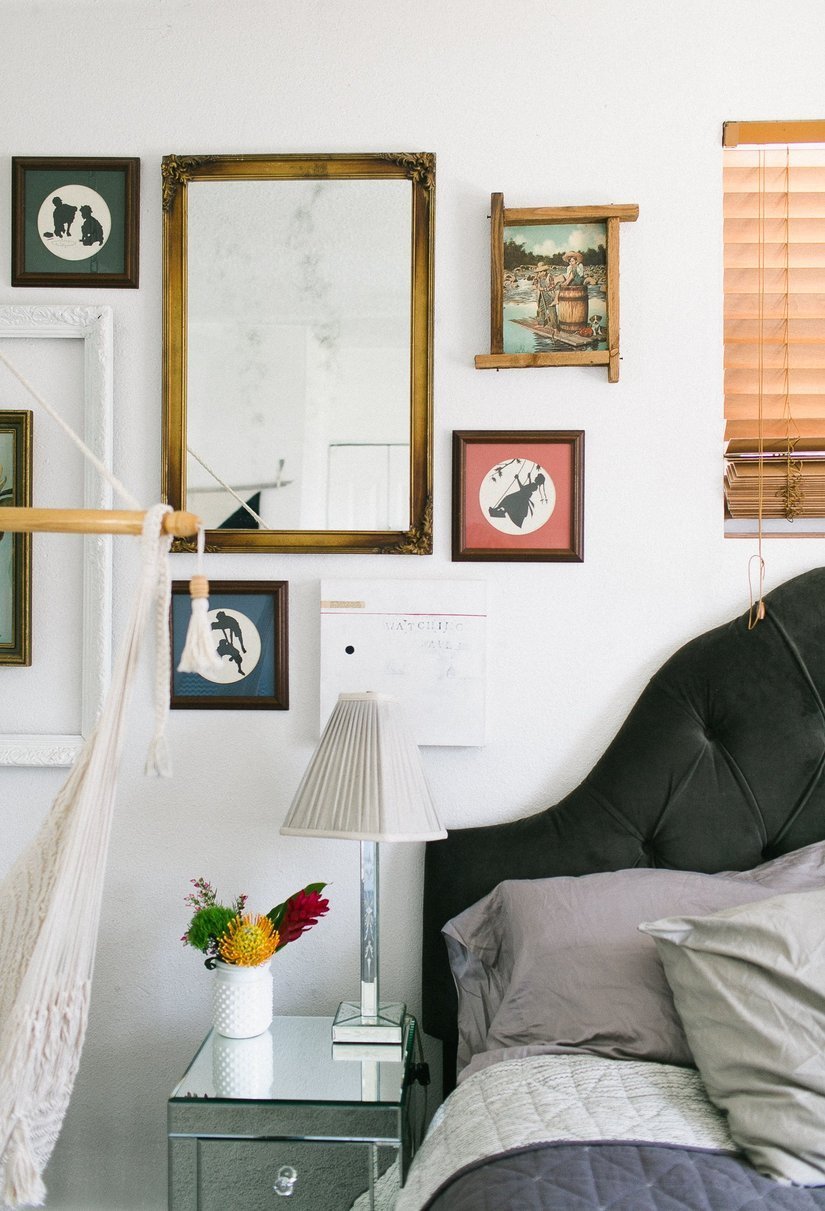 Beach house bedroom
In the living room, the family have created a place which is pleasant enough for everyone to stay as their guest. Arm chairs, couch, a pop-art painting and other interesting featured create this attractive place and its gorgeous interior. Some creative pieces of lighting complete the atmosphere and provide the needed illumination at night.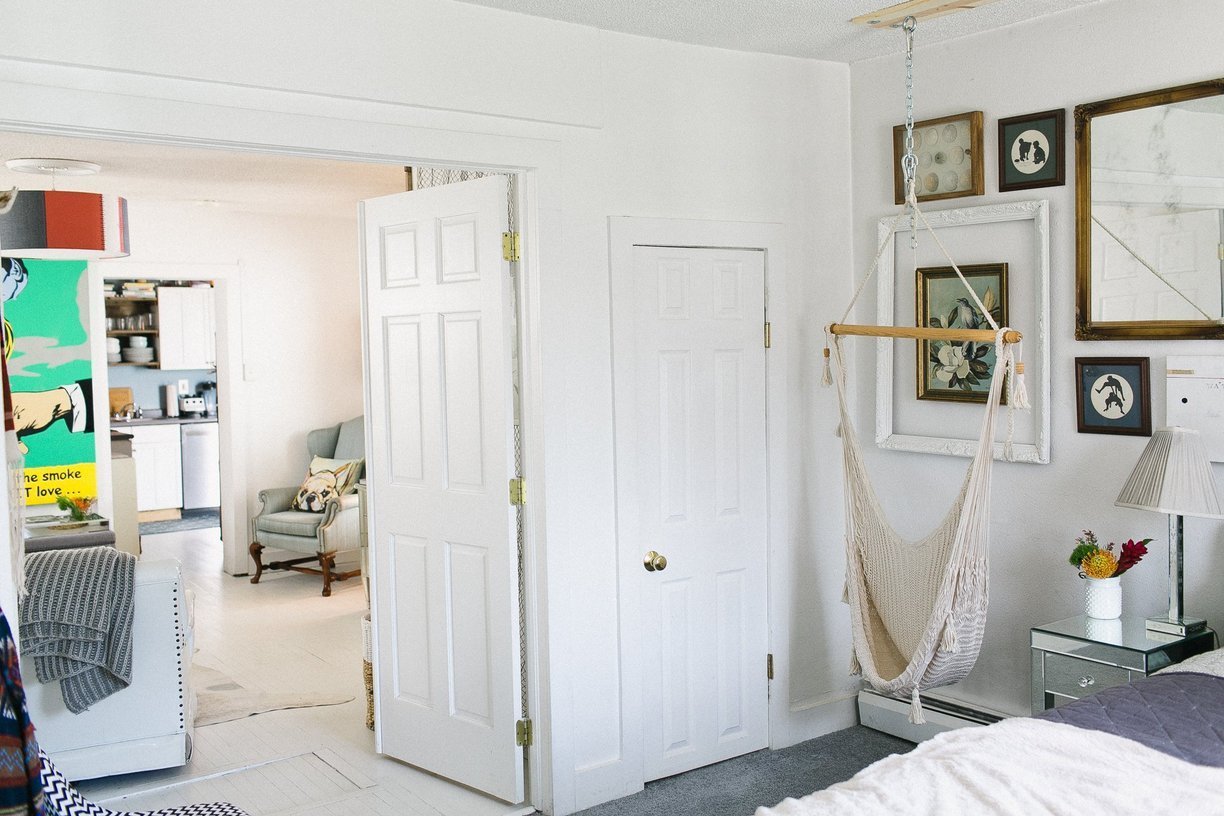 Beach house in white and cozy interior
In the dining room one can find a hammock chair – can you imagine! A dresser from IKEA takes a firm place and displays Scandinavian sophistication.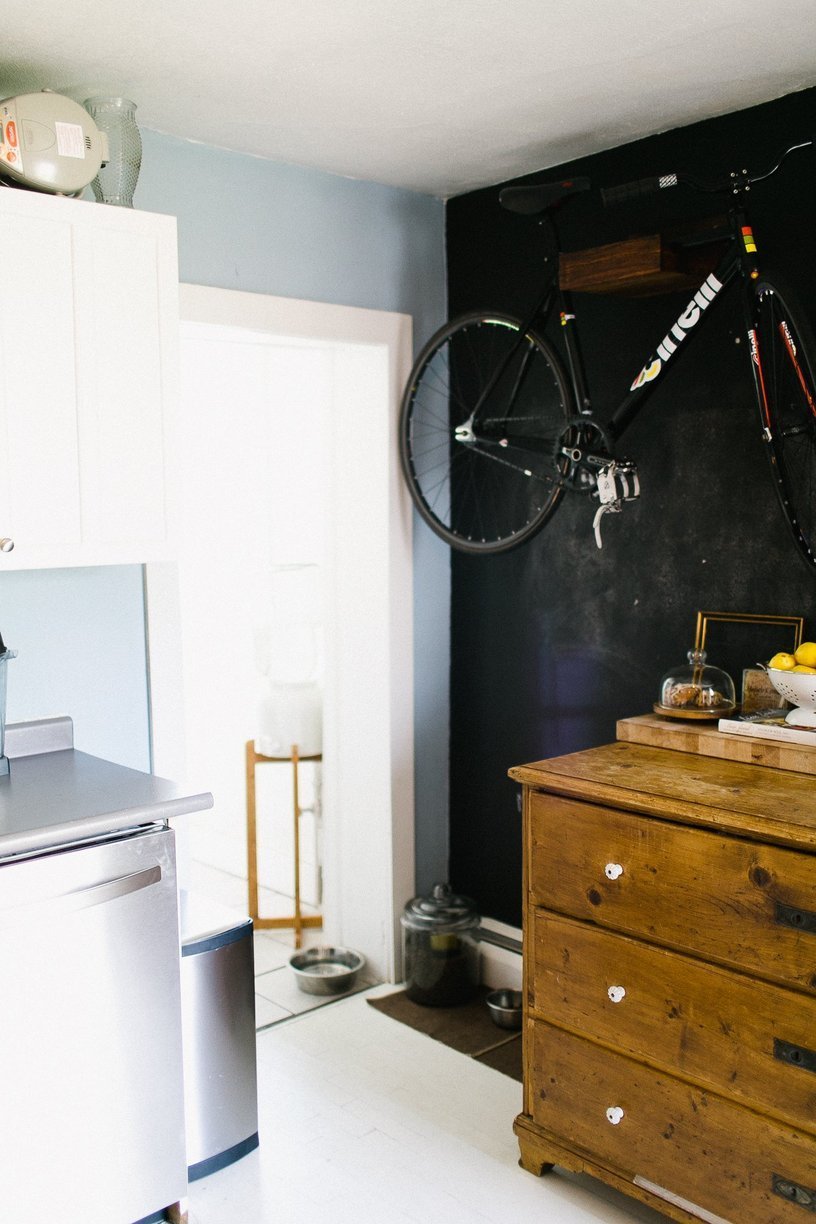 Bike hanged for saving space
The bedroom is a great place to be. Of course, it is only reserved to the family members, bet let's sneak a little bit inside. There is also a hammock chair (the family loves them!) and some interesting art. Little sweet bedside tables are very handy for the occupants as they are laying on their comfortable massive bed.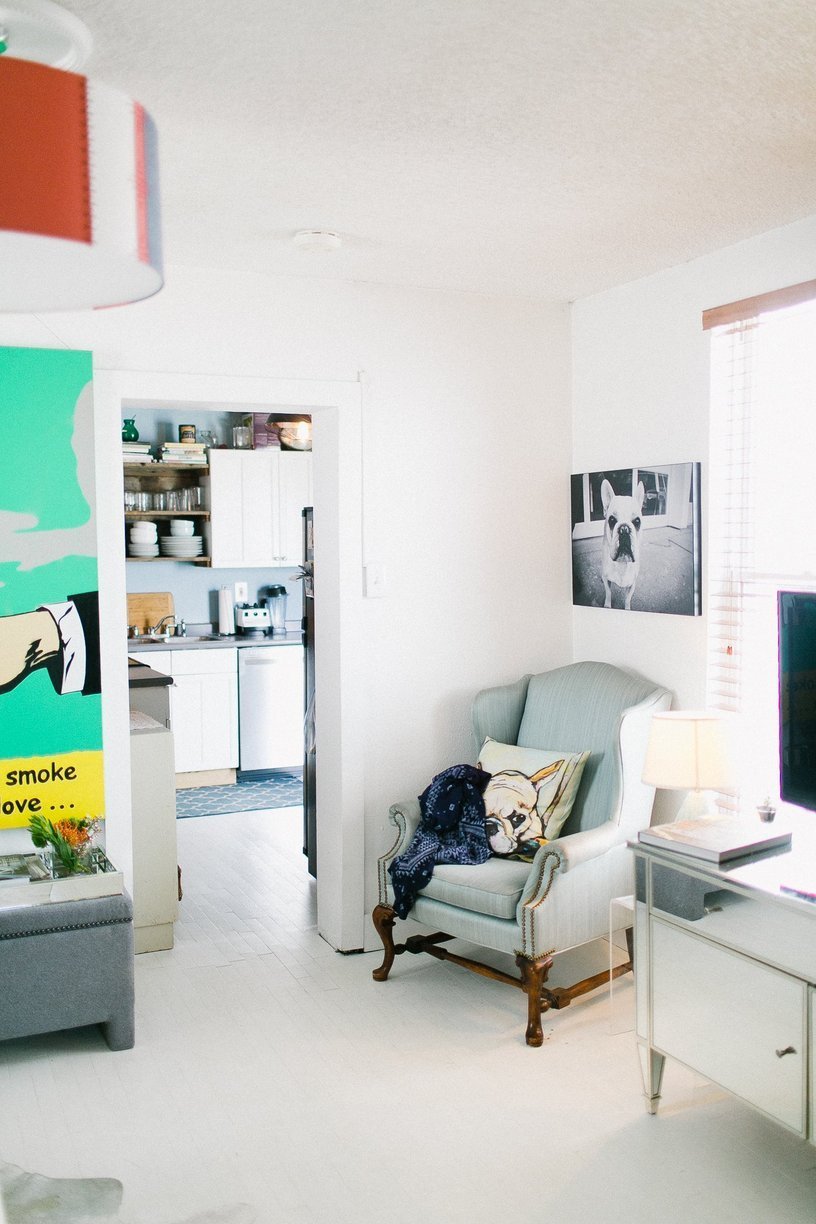 Classic armchair
In the bathroom, there are several details that make the interior cozy. For example, the baskets are one of those. Sketch art promises an interesting journey to the land of privacy.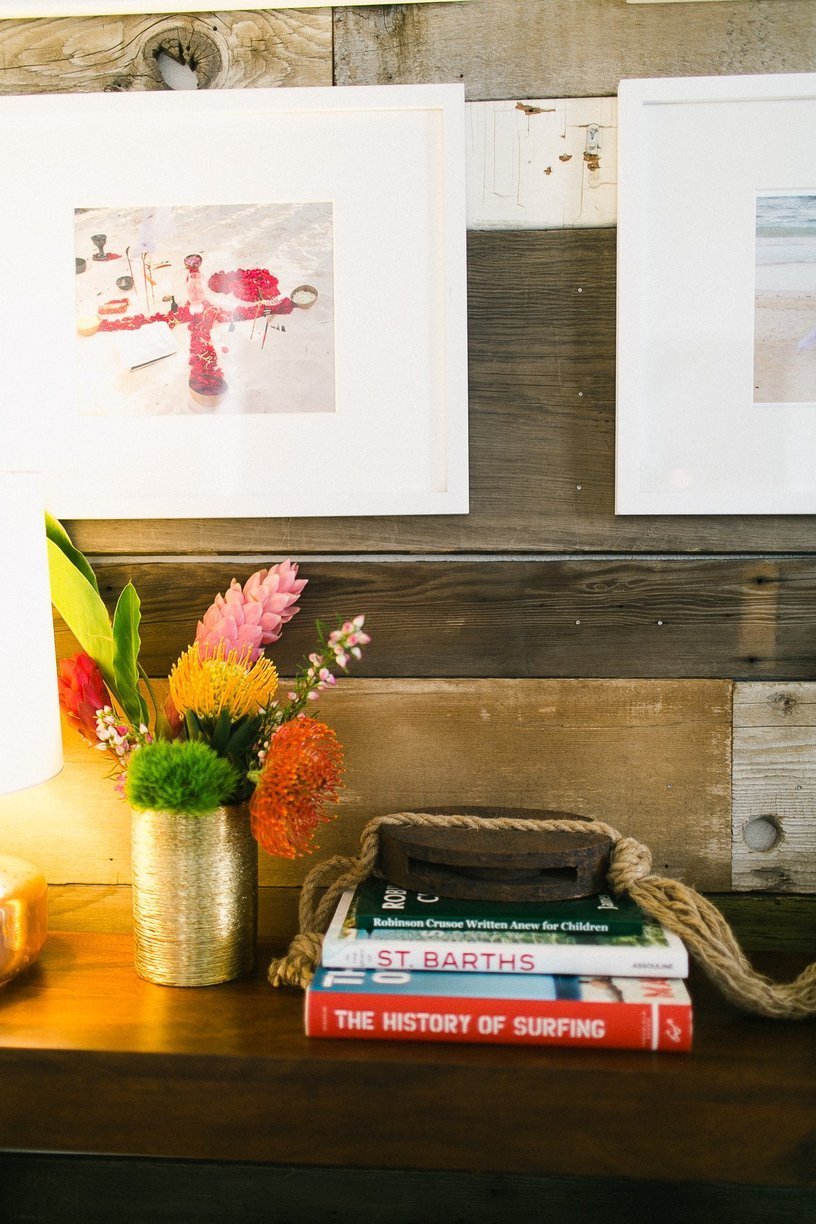 Decorative deatails of the rooms of the house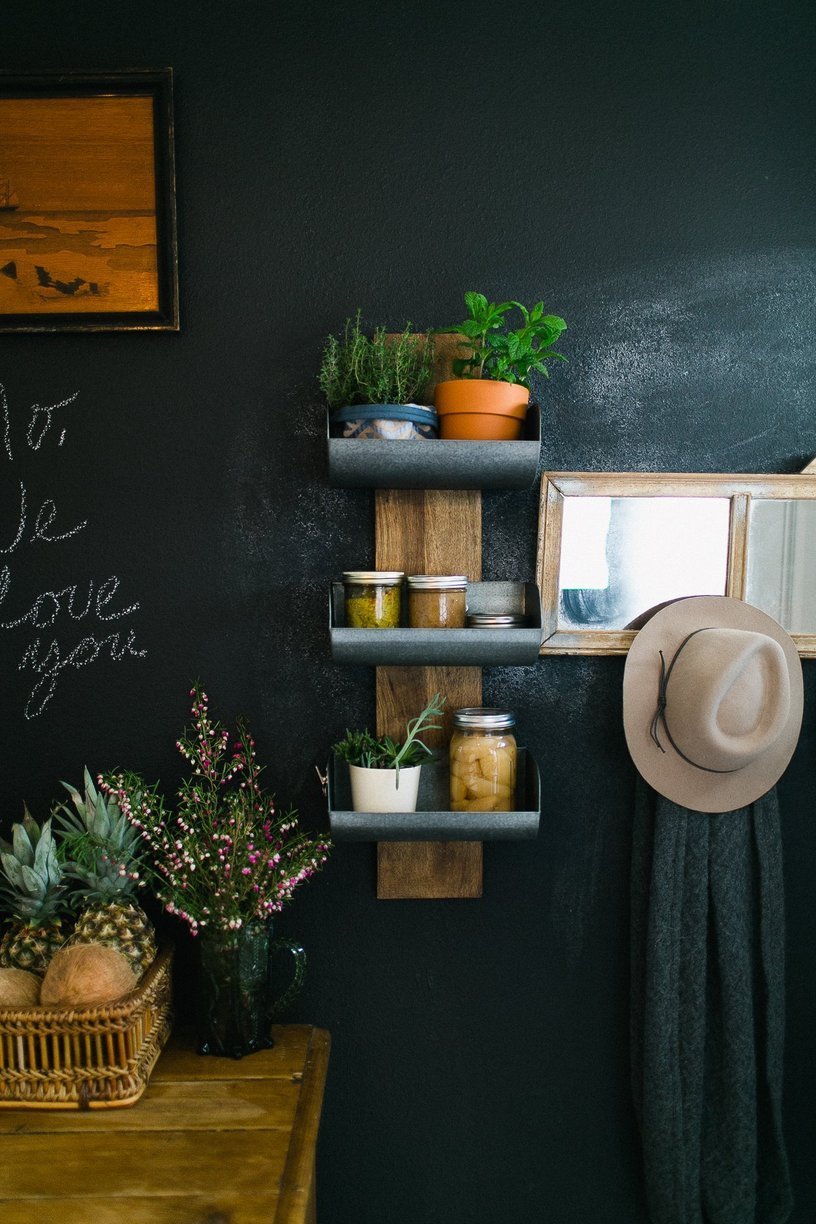 Vintage shelves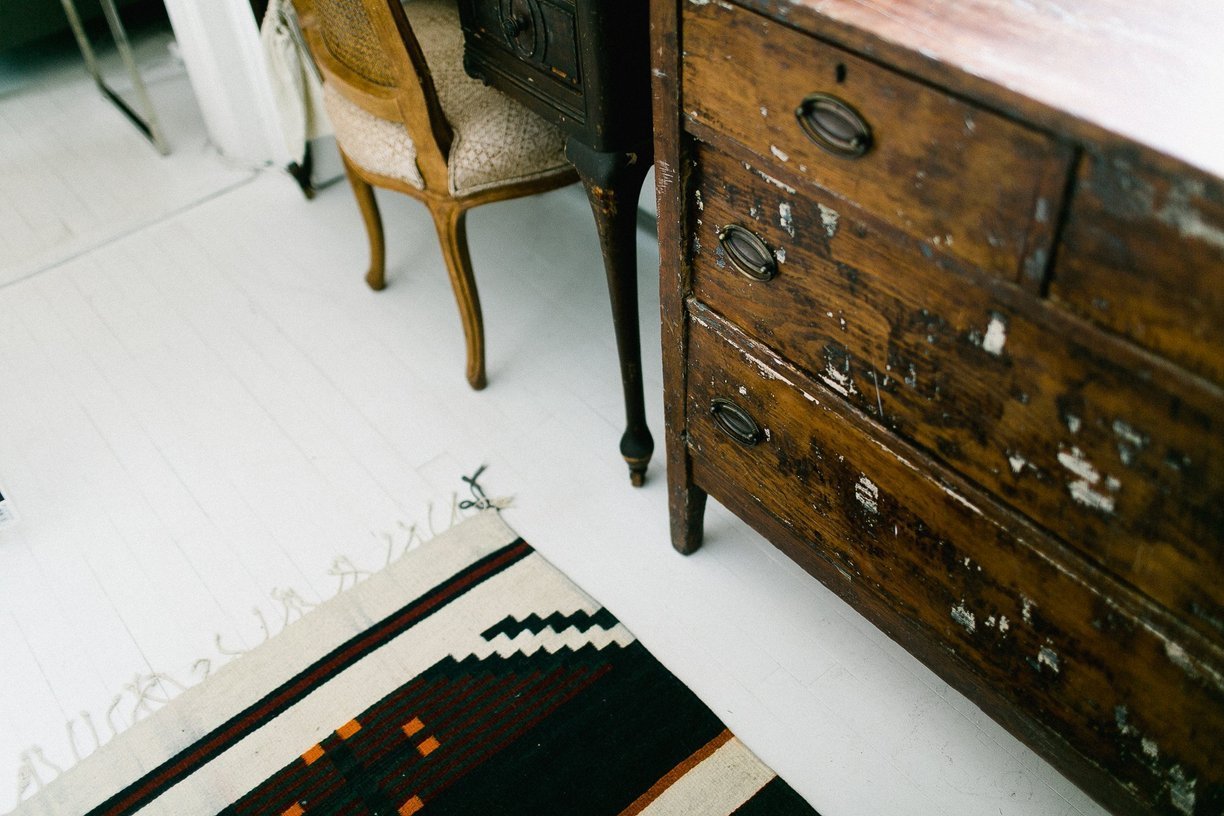 Vintage rug of drawers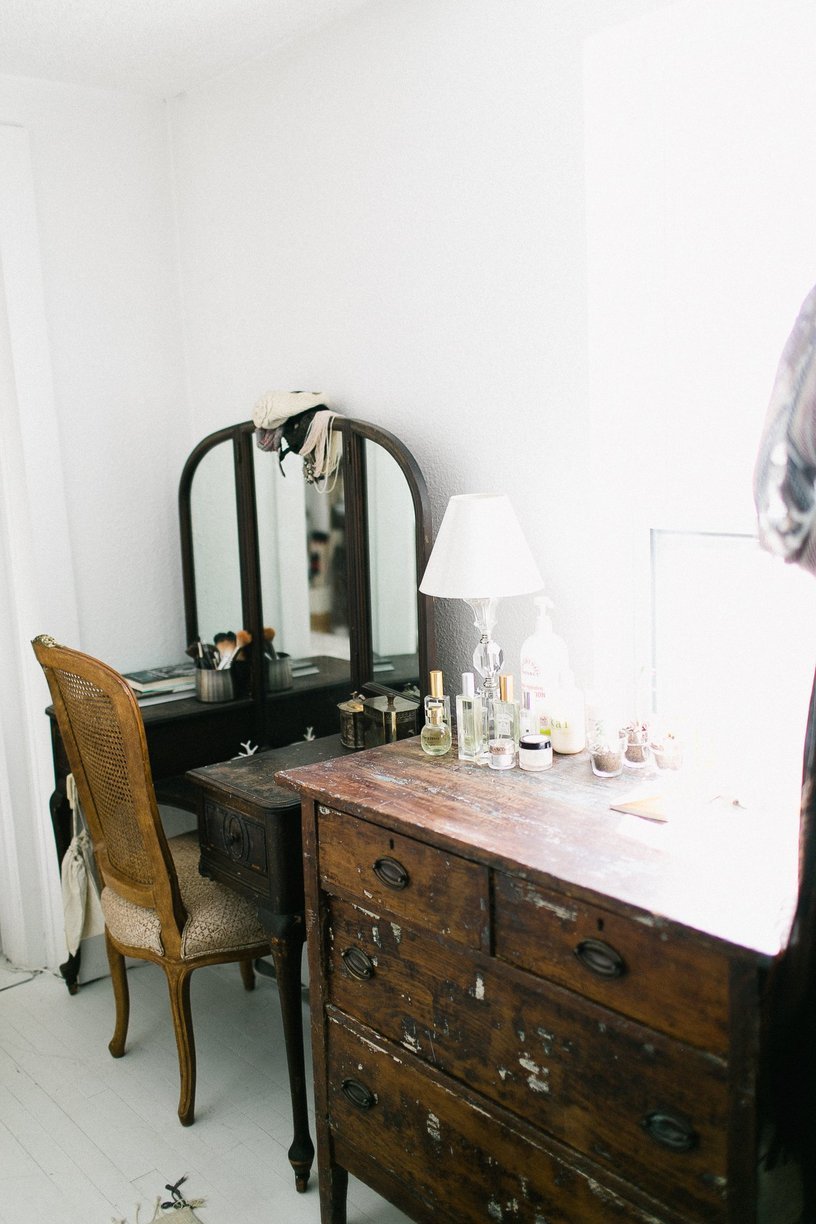 Vintage powder dressing table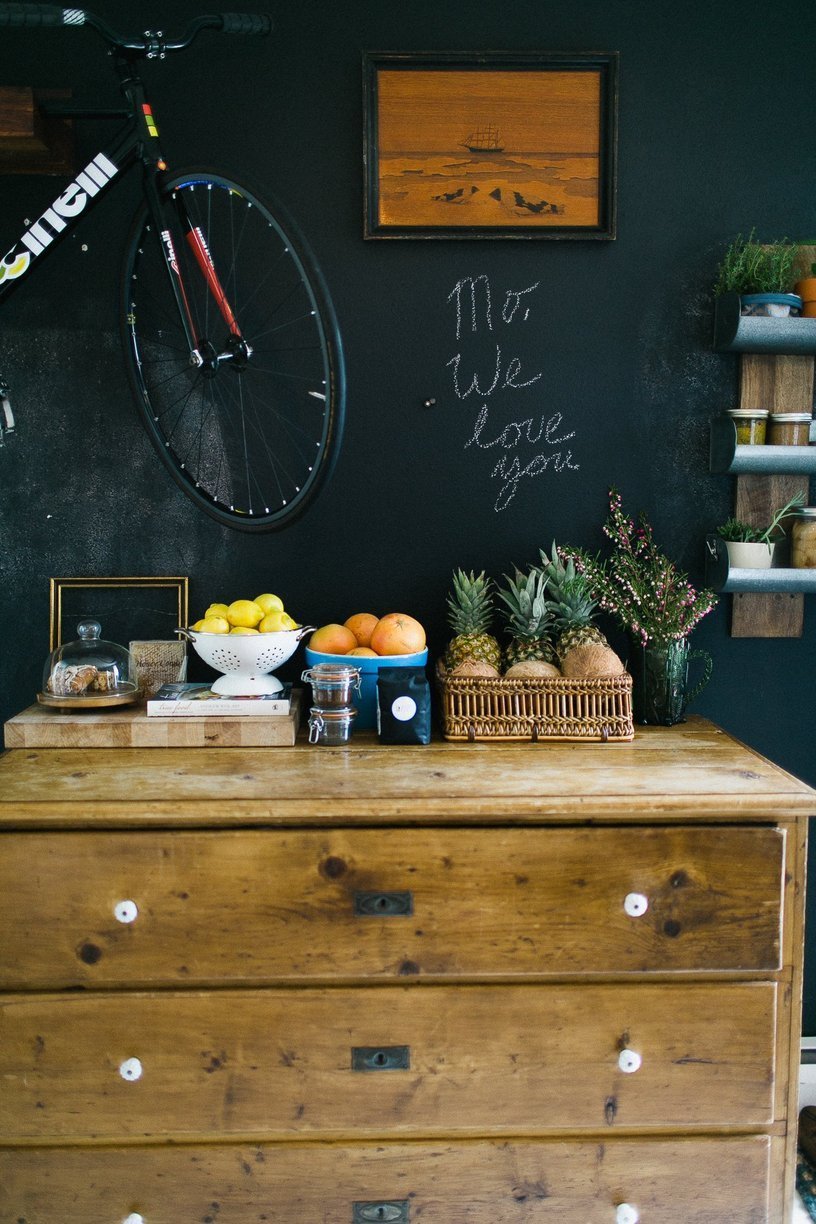 Vintage chest the beach house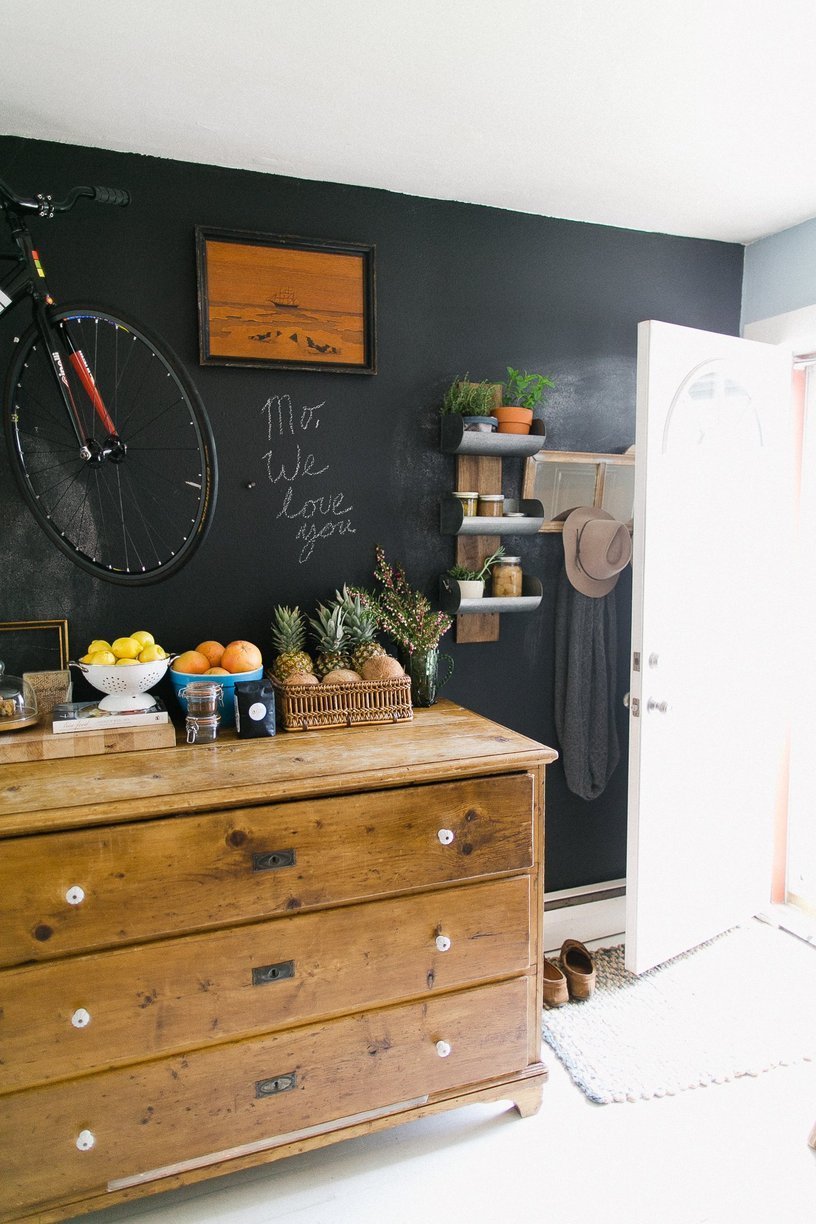 Vintage chest and black wall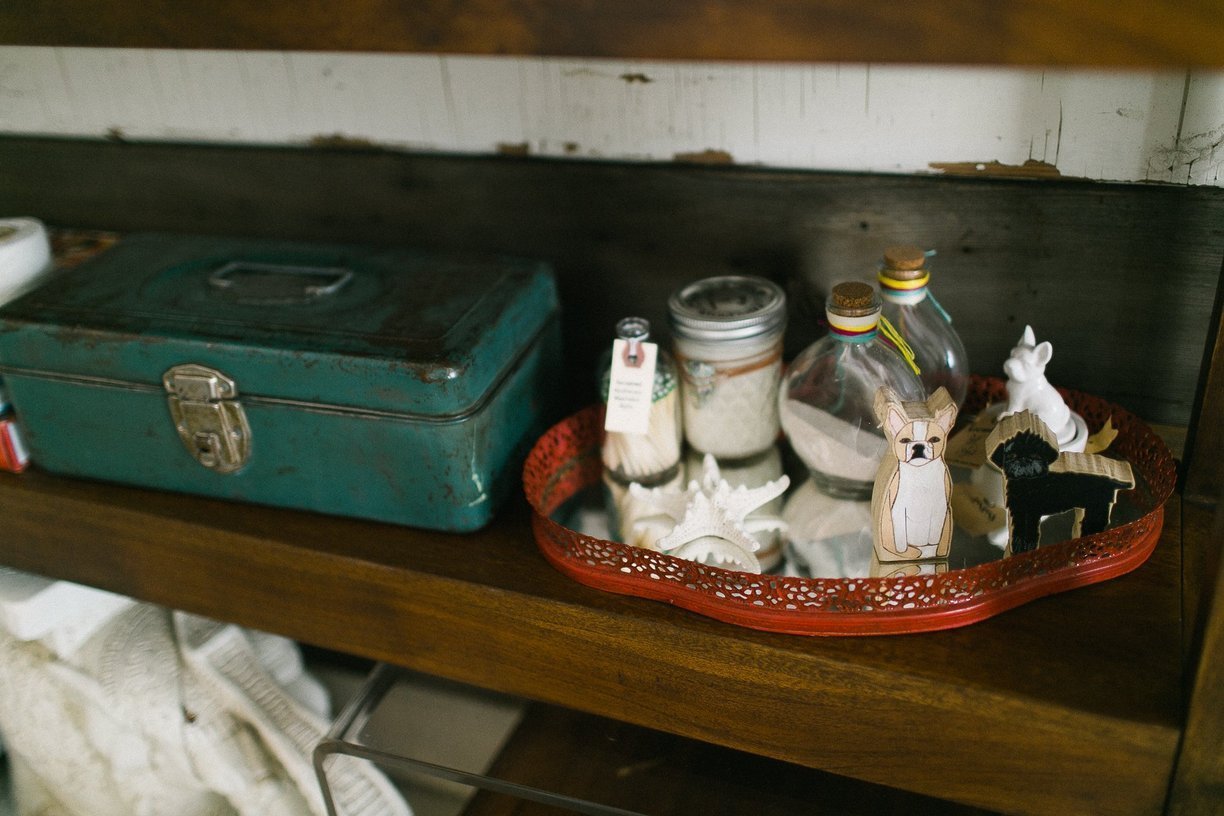 Vintage wood shelves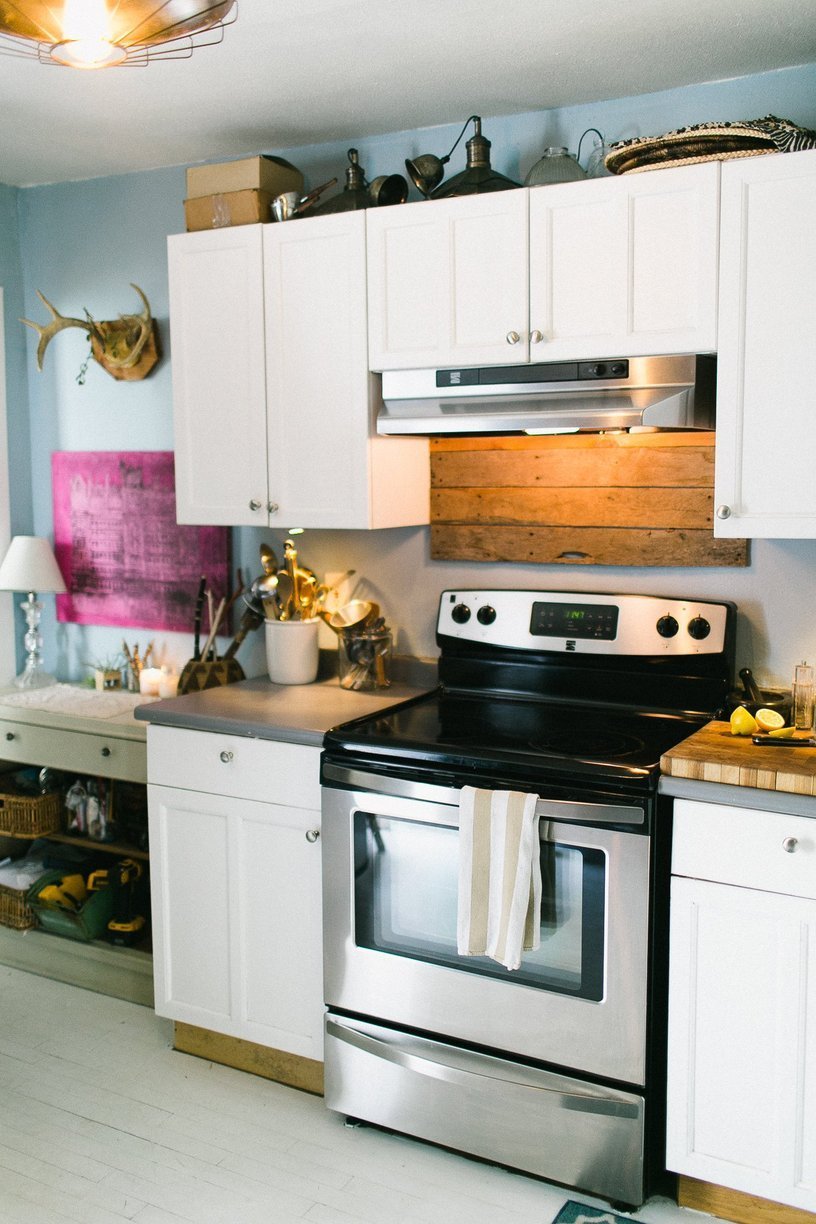 Small kitchen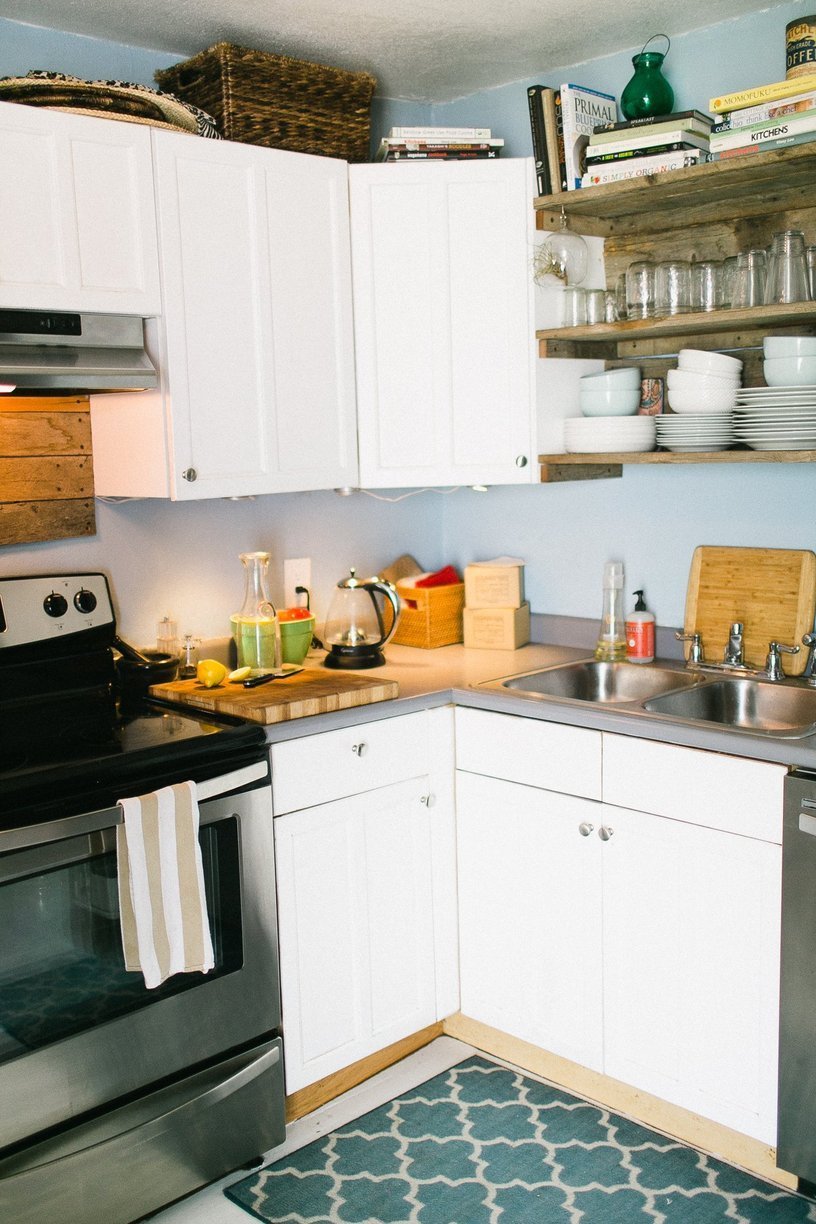 Small kitchen in white fills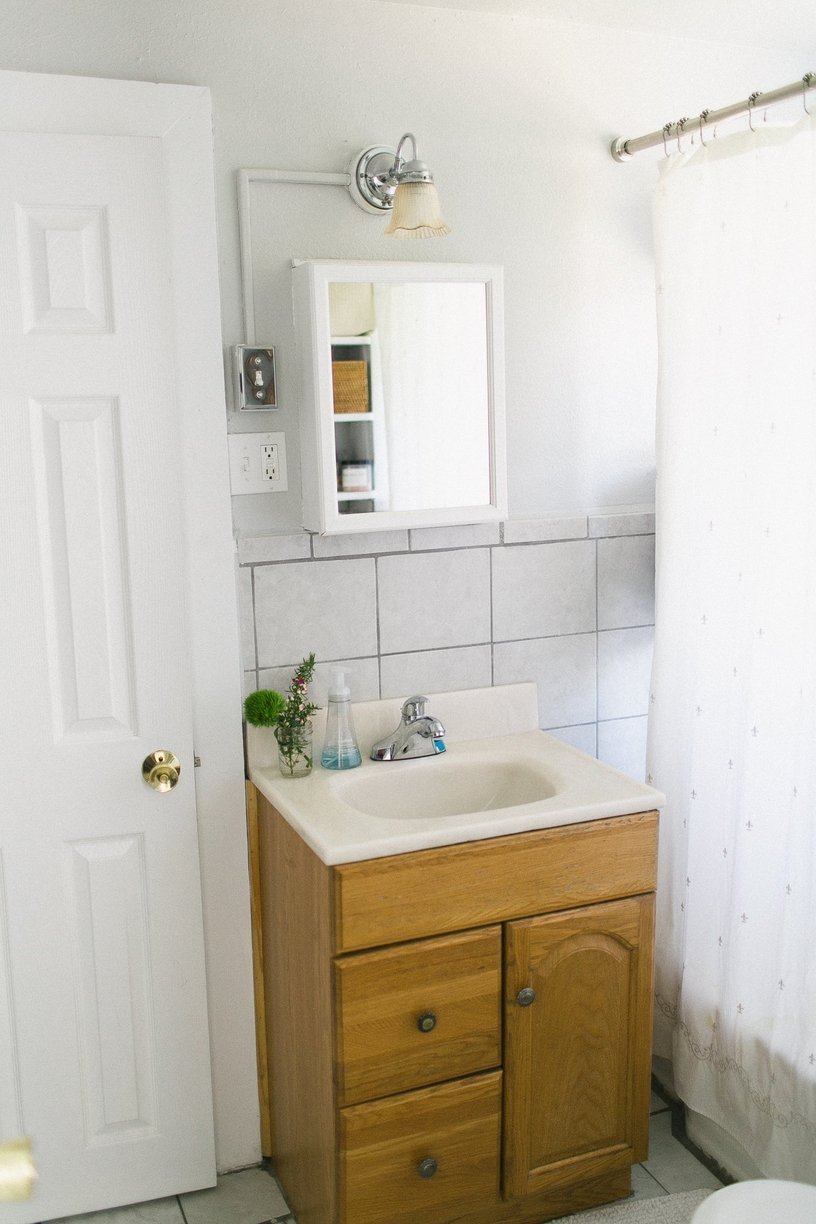 Small bathroom and sink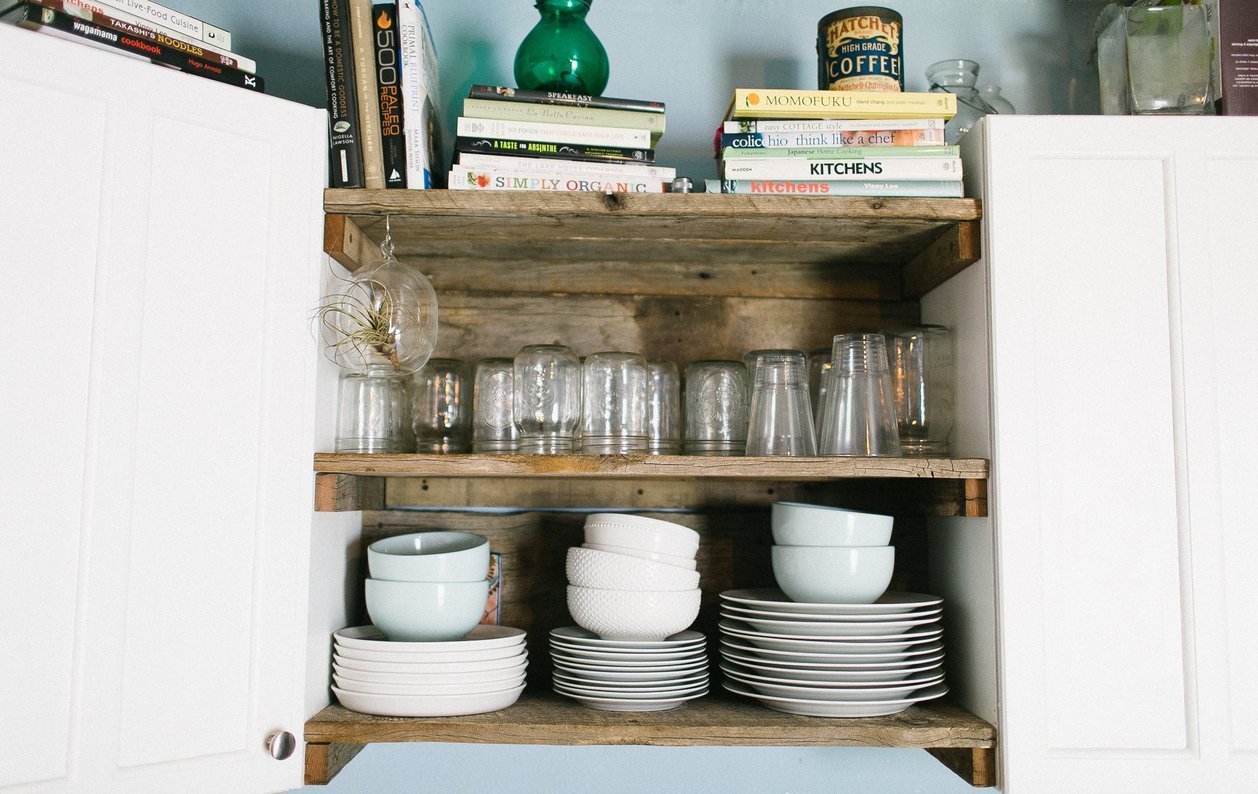 Reclaimed wood shelves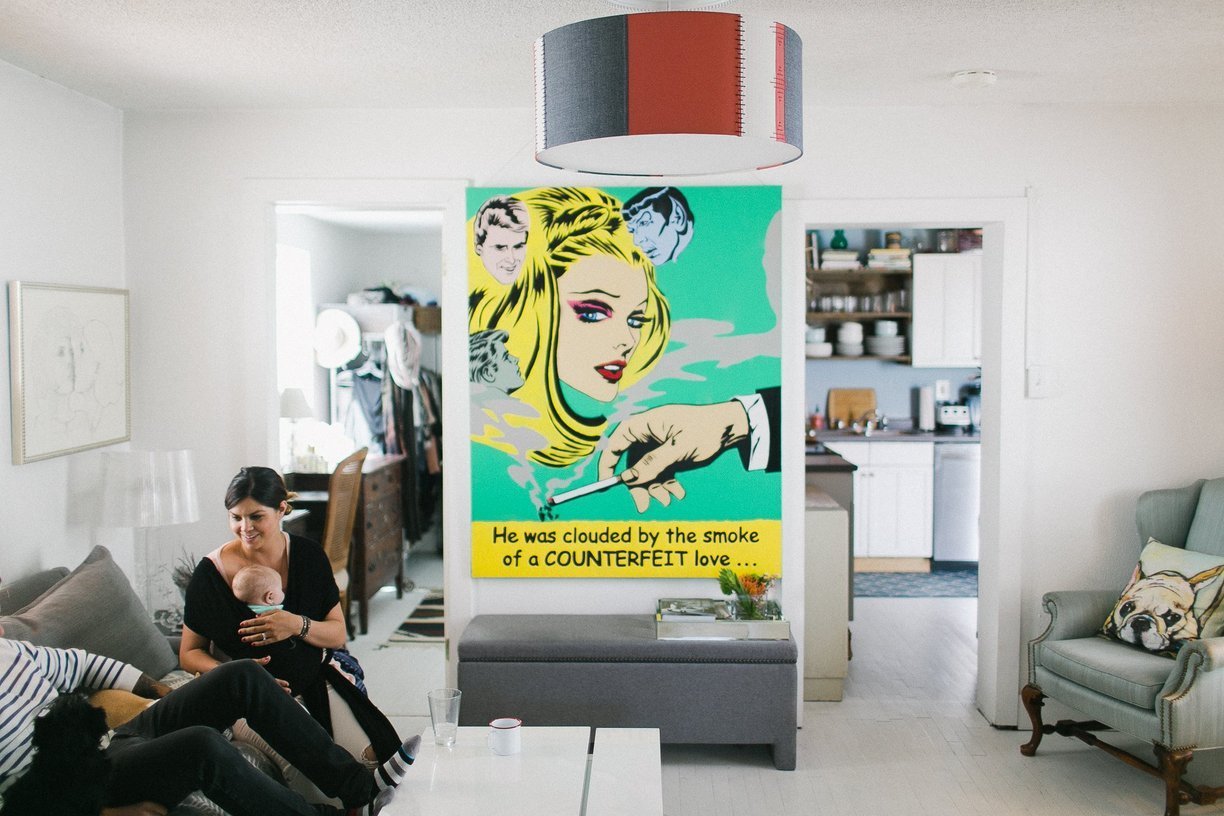 Pop art painting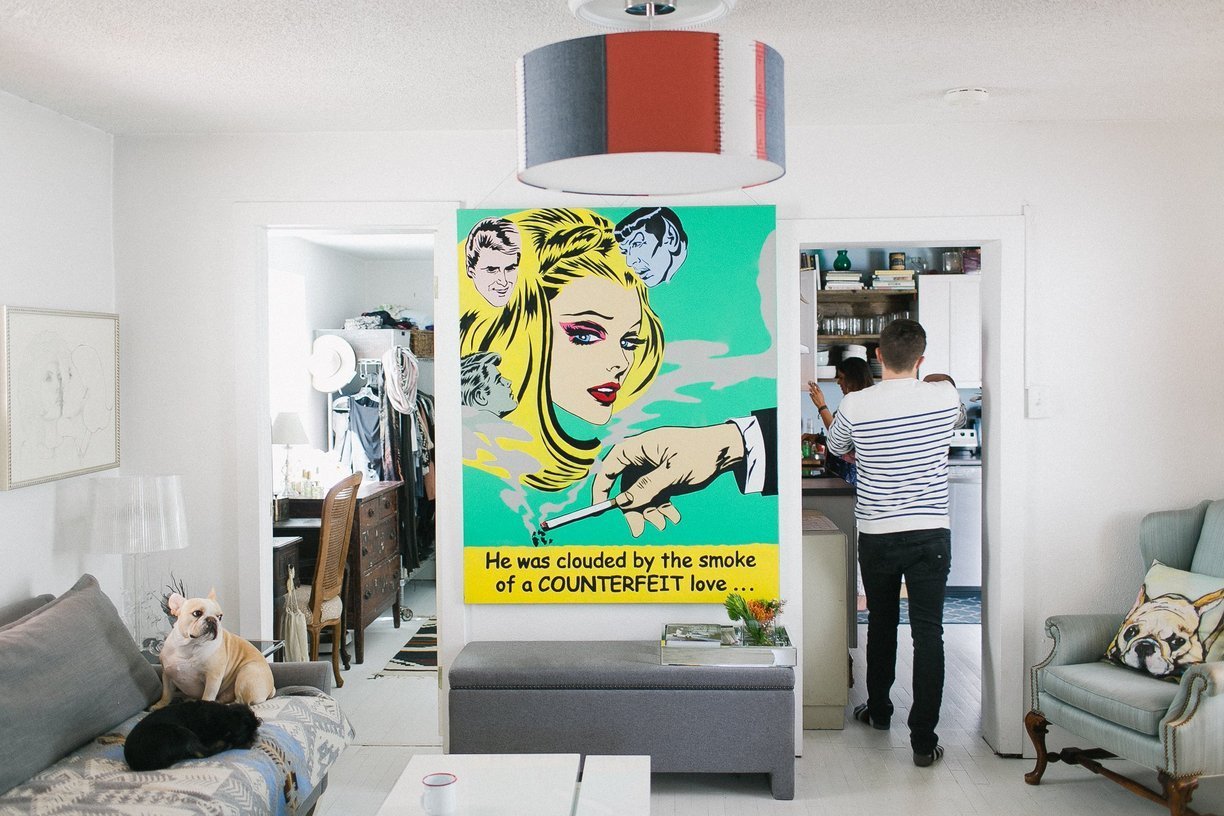 Painting decorate the living room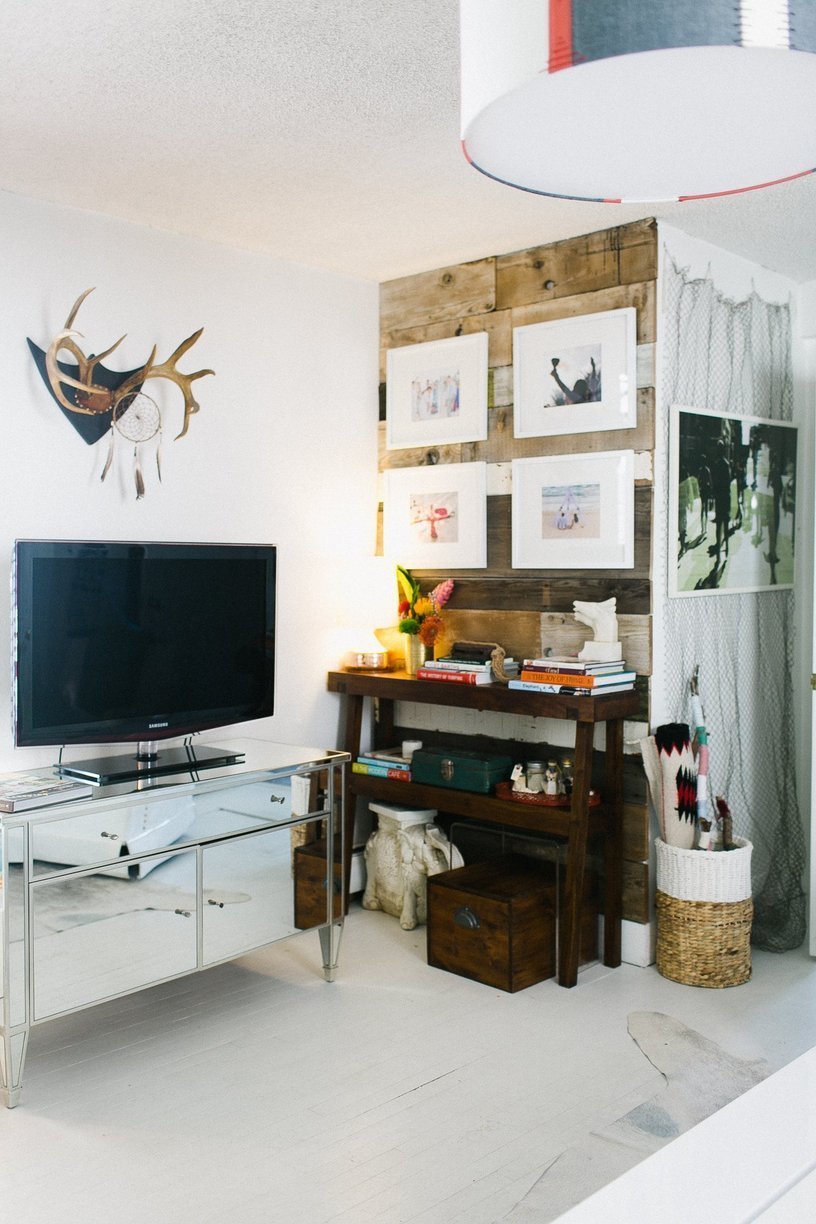 Living room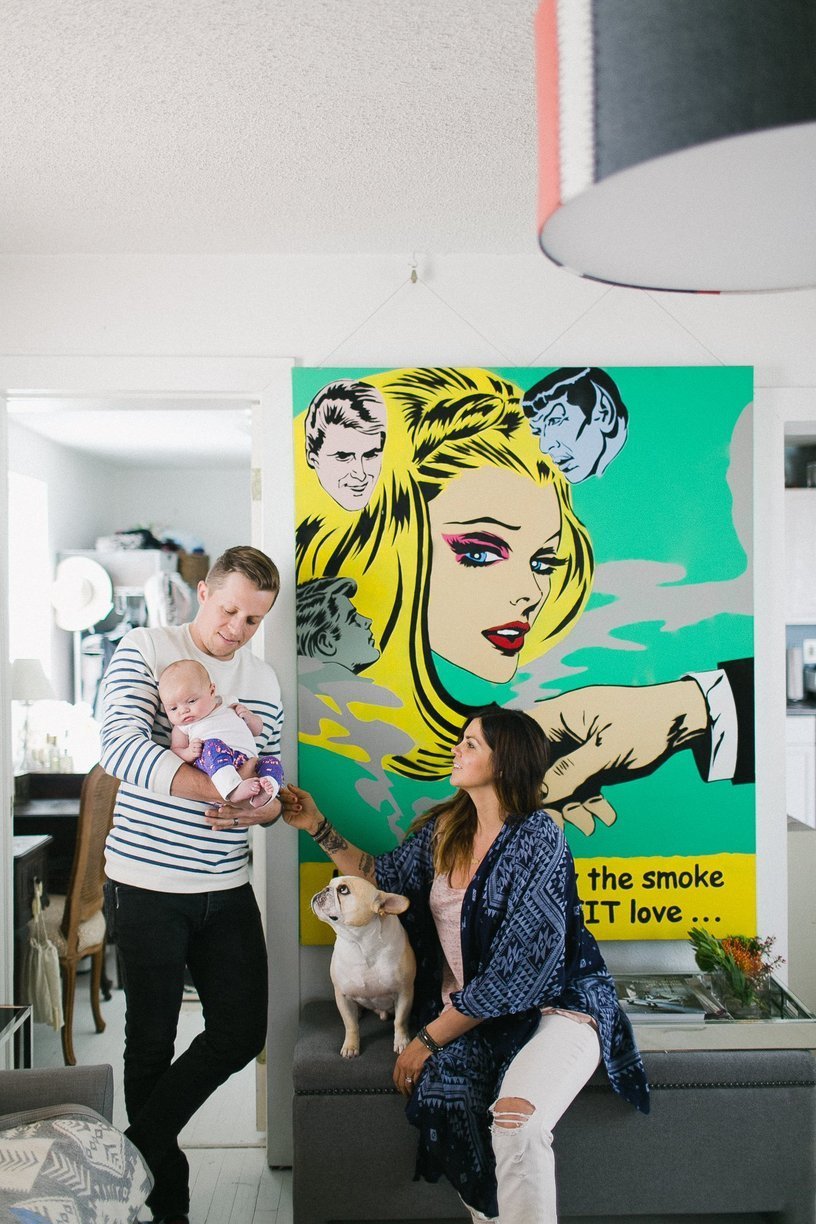 Pop Art Living room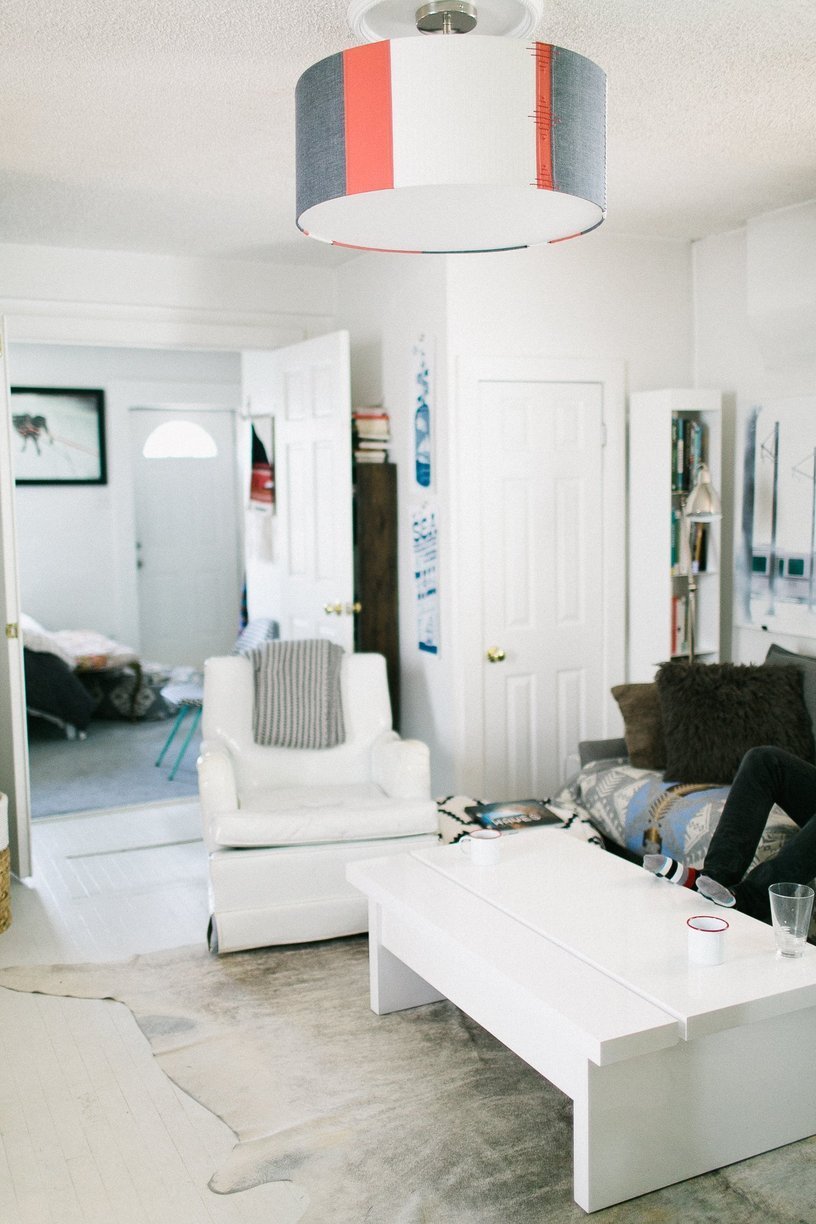 Living room modern colorful pendant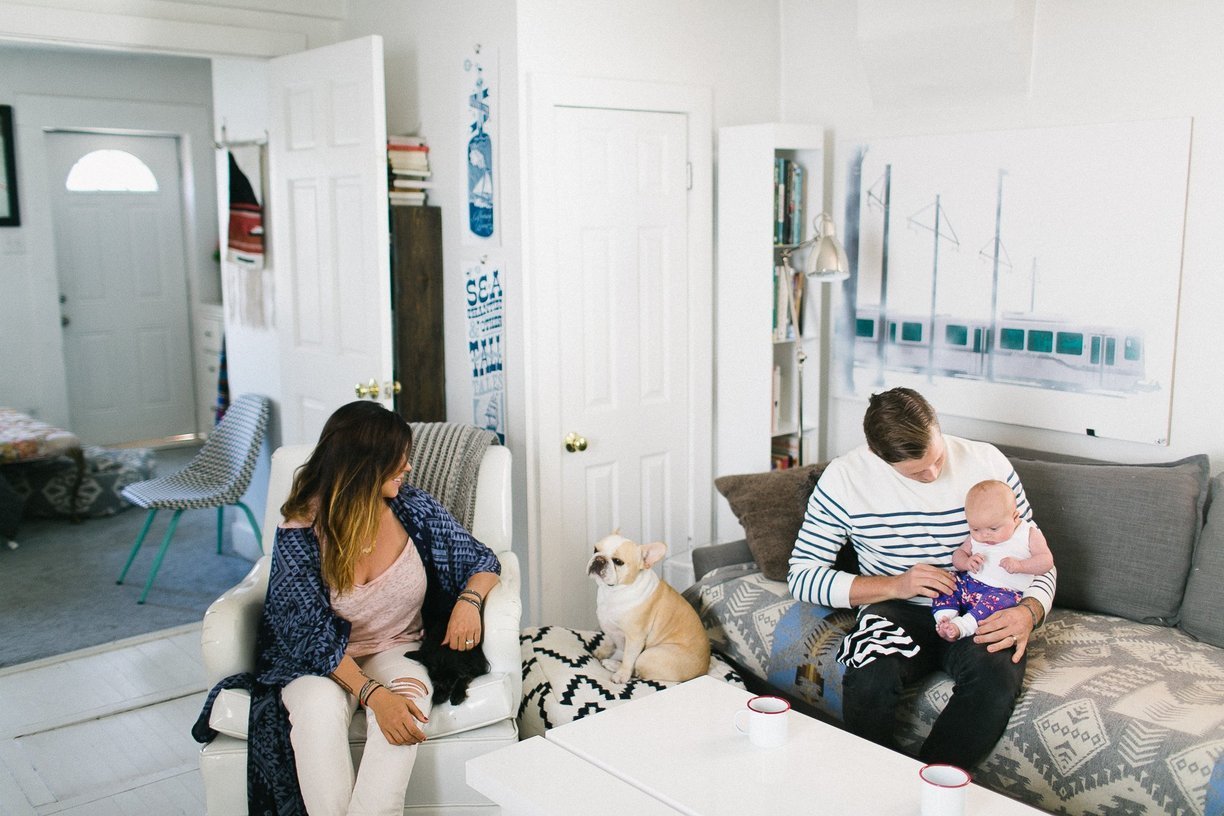 Living room in white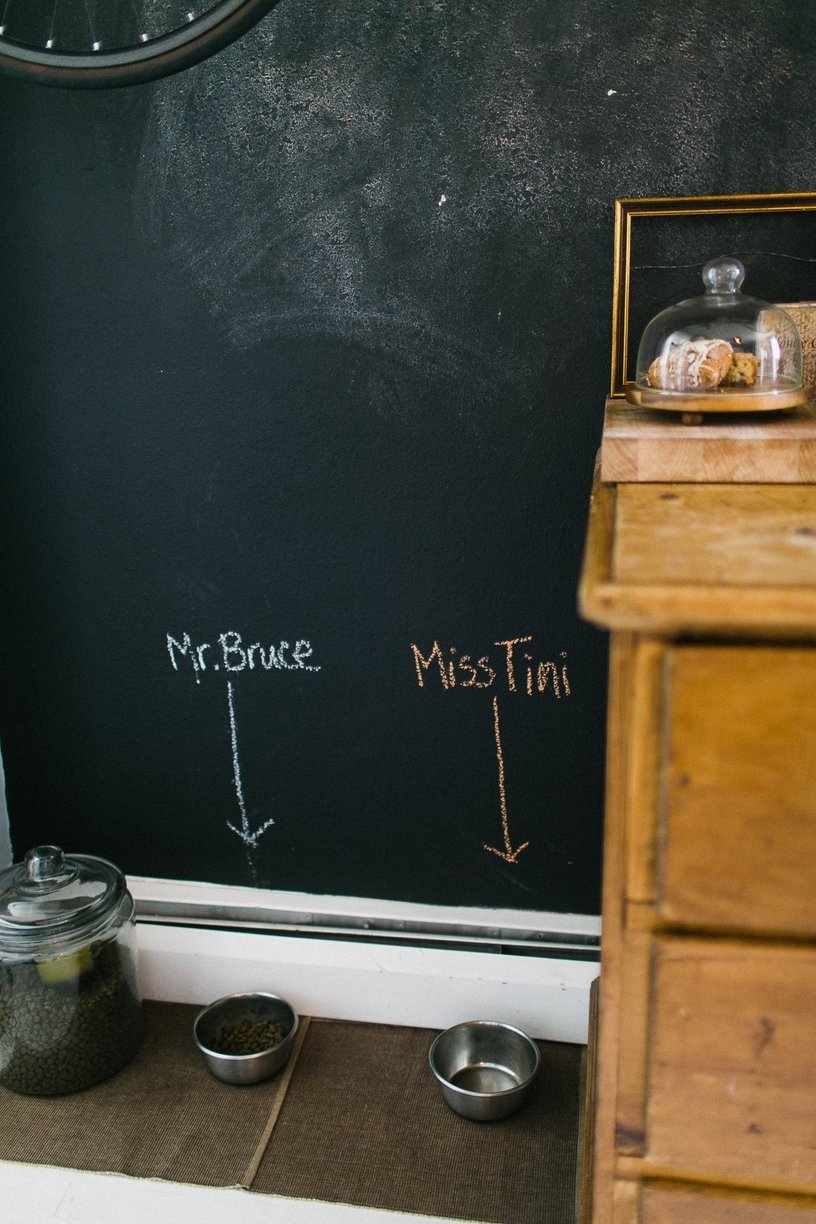 Dog bowls
Do you want to have a look at another gorgeous beach house? Play the video!