One of the most impressive interior designs these days are those that display contrasts of bold colors. The loft we are featuring today is not an exception of this trendy style. It is located in Stockholm, Sweden and as a representative of the capital of the northern country, the Scandinavian core in the interior design is more than successfully exhibited. The total size of the loft is 2 400 square feet and it consists of seven rooms.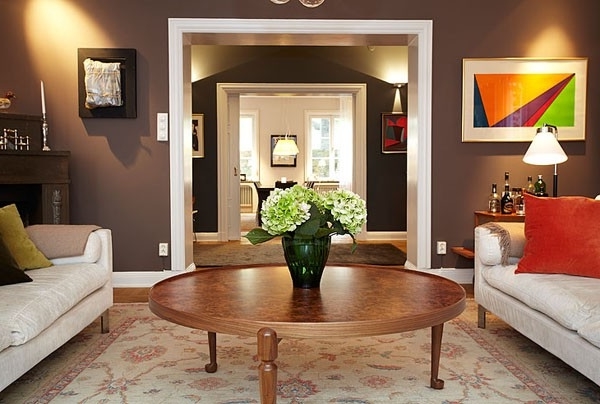 Ecleclic living room
Looking deeper into the interior of the loft we find professional blends of colors and furniture – modern and classic at the same time. Impressive decorative details reveal the passion of the designer that he incorporated even in the smallest parts of the property. Living room takes a central place. Inside the room there are two sophisticated sofas that are always ready to welcome and accommodate the family or their guests. Neutral palettes that have been used for the walls oppose vivid hues adorning the paintings, carpet and pillows. As a focal of the room, the designers included a beautiful classic fireplace. The breathtaking atmosphere is completed by a spectacular chandelier and a massive wooden table.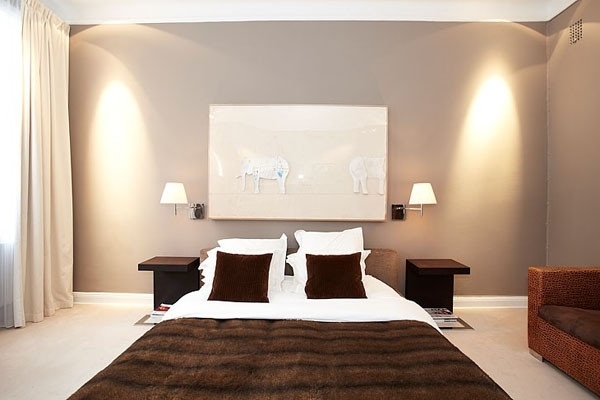 Eclectic bedroom
Heading to the kitchen, we find some more attractive elements in the interior. This is a place of modern technologies and simple pale colors.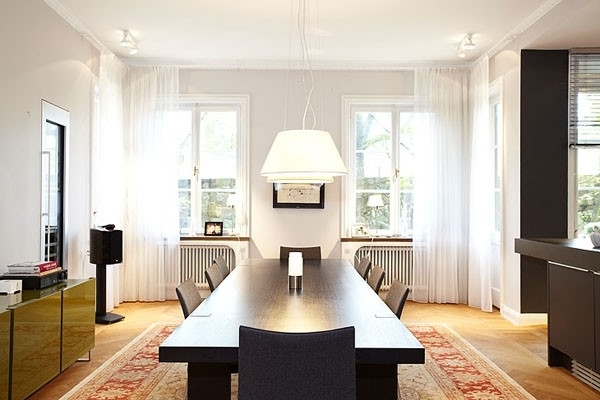 Eclectic dining room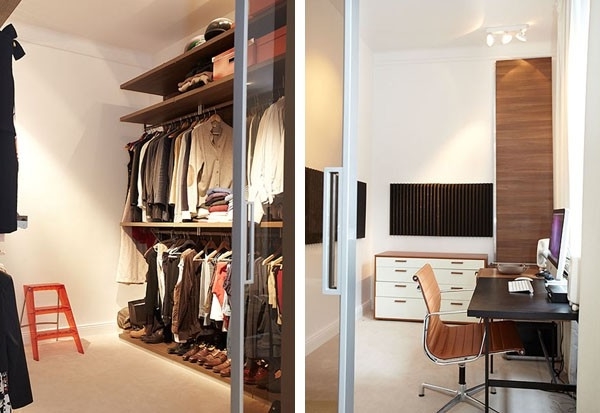 Cllothes storage room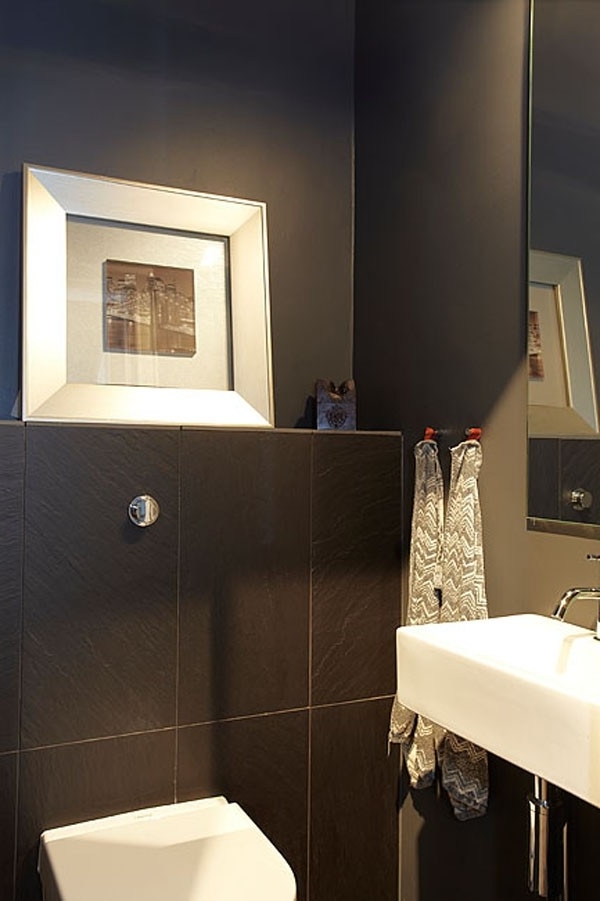 Scandinavian toilet design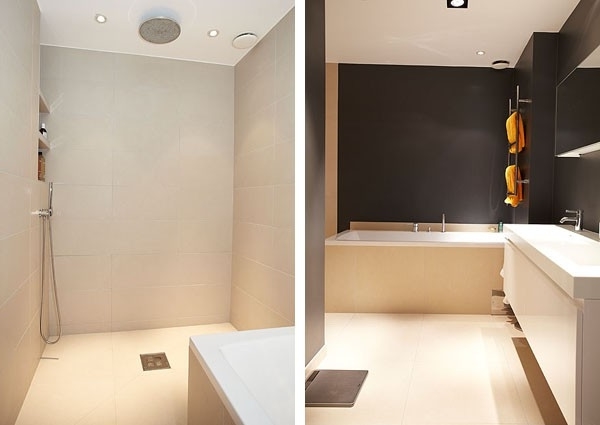 Scandinavian minimalist bathroom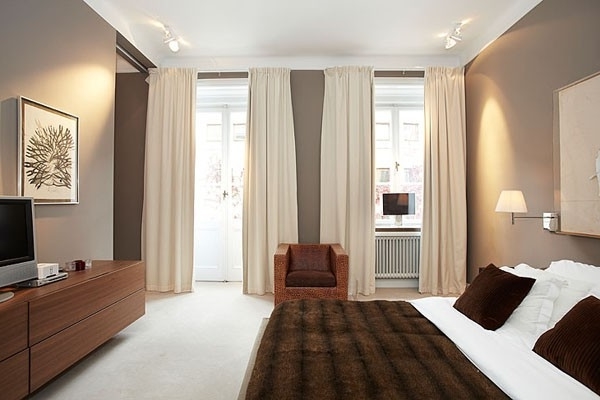 Scandinavian bedroom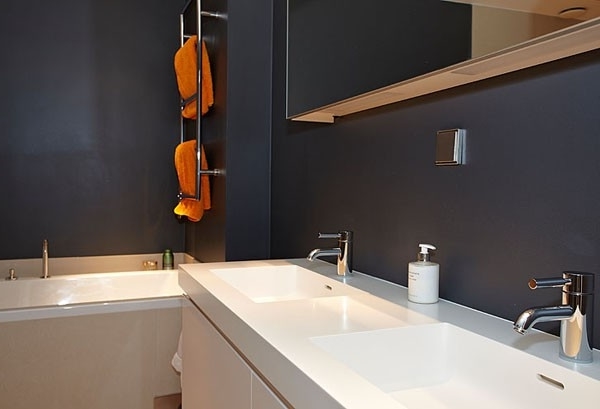 Bathroom with white cabinets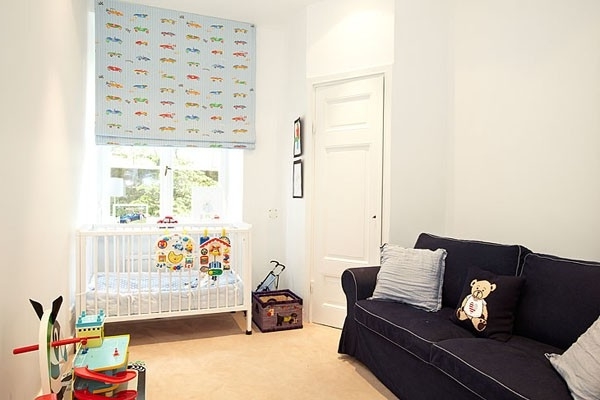 Scandinavian baby room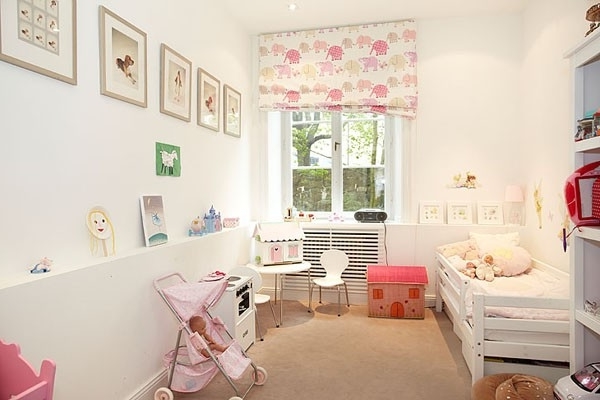 Baby room design in white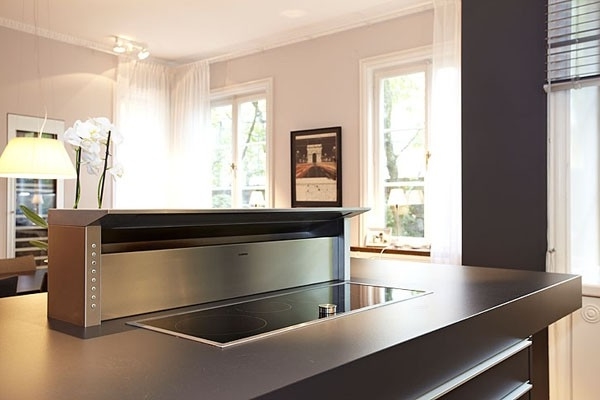 Modern cooking area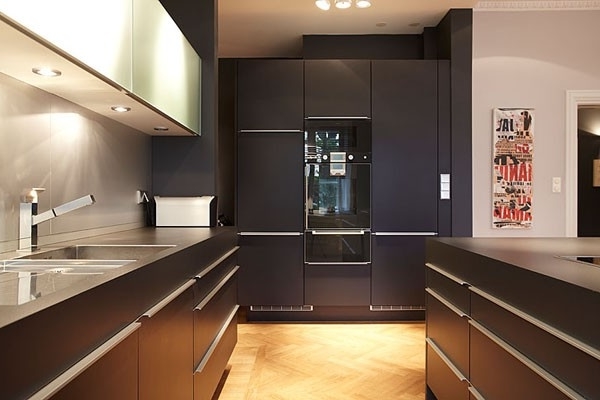 Minimalist kitchen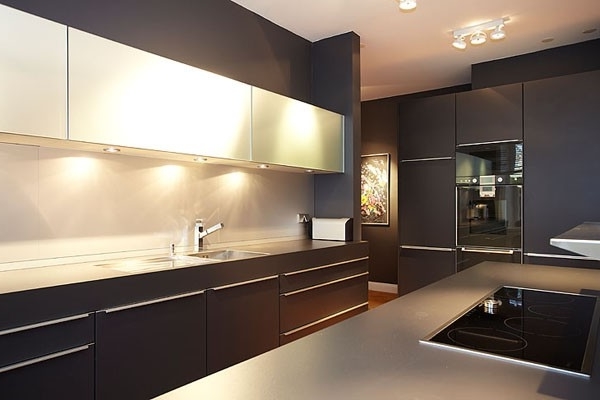 Kitchen in black and white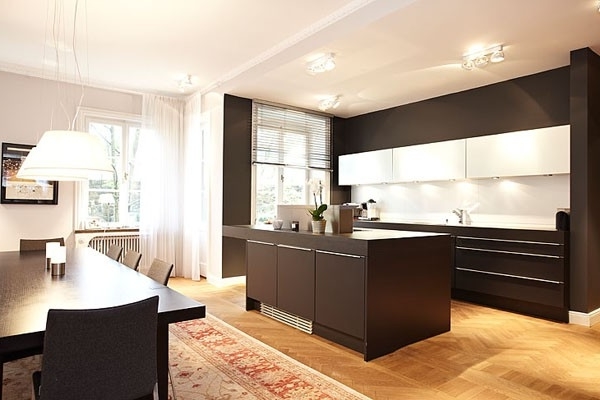 Kitchen in an eclectic loft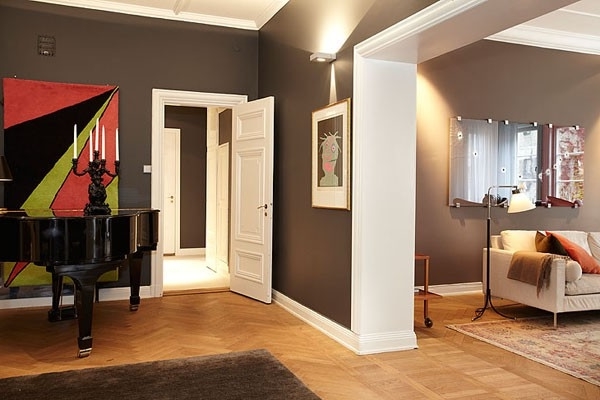 Eclectic room with piano grand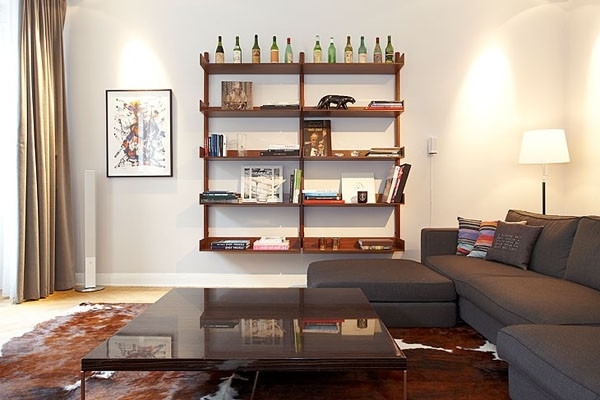 Eclectic modern sofa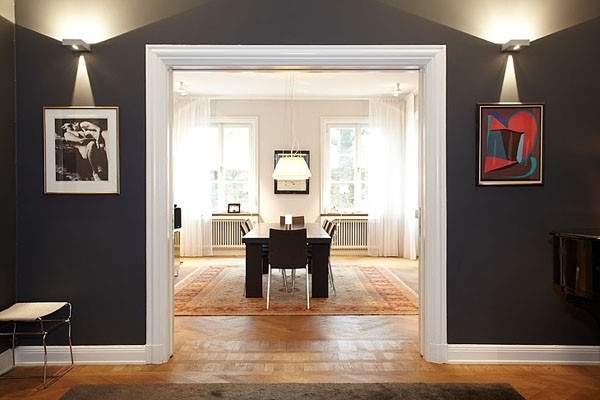 Eclectic loft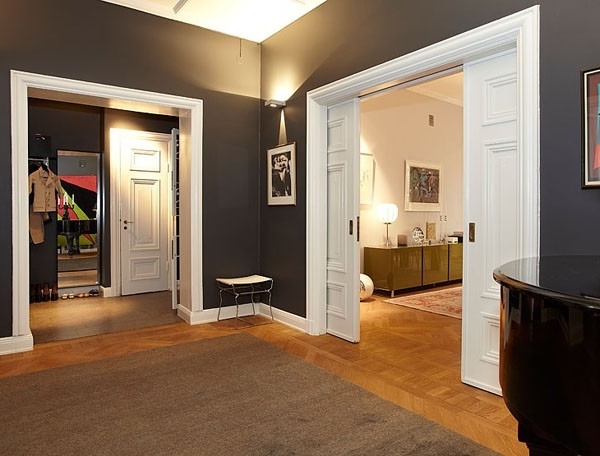 Dark walls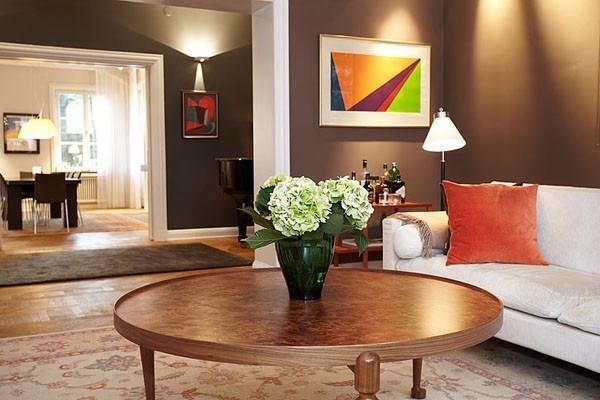 Eclectic living room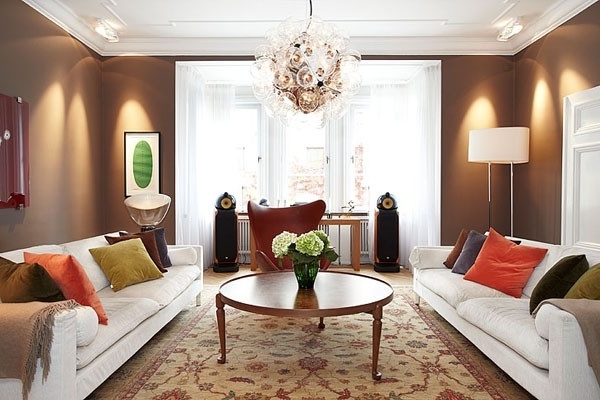 Modern chandelier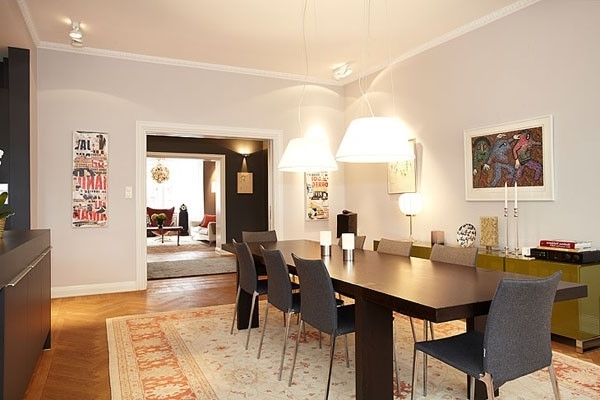 Modern black table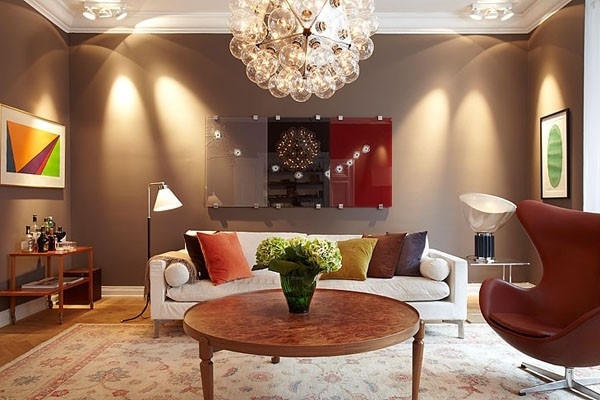 Living room with brown walls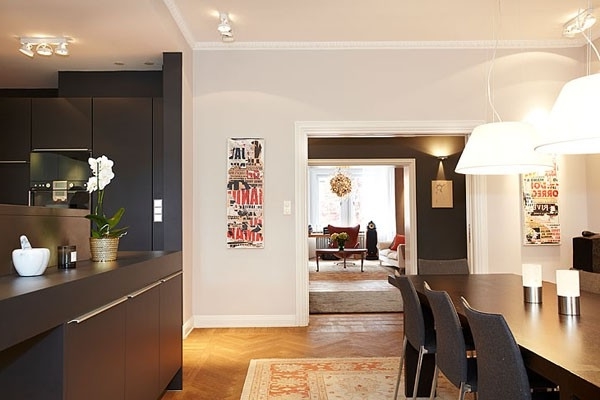 Eclectic interior in Sweden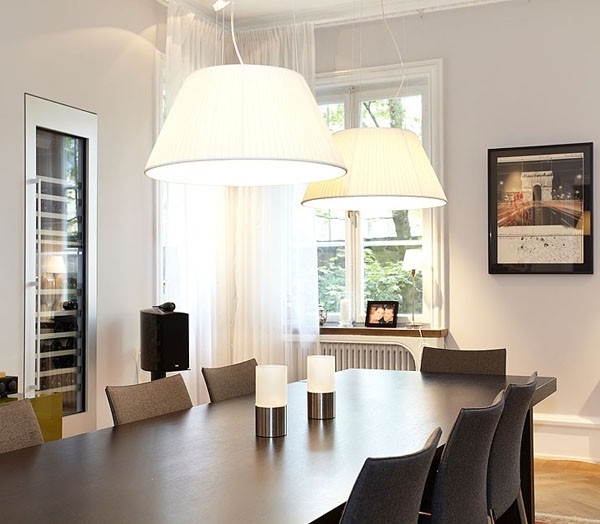 White pendants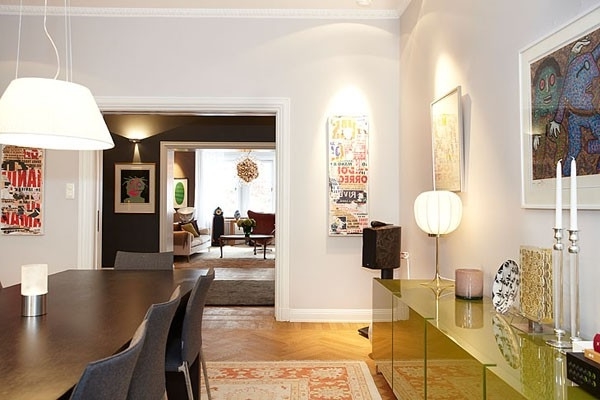 Modern yello drawers
Well, this was all about the project and now you can browse through the rest of our website or just have a look at this video: