Top 3 Projects For Weekend DIYers
As any weekend DIYer knows, it doesn't take a lot of time or money to completely refresh the look of your home. There are many easy do-it-yourself projects that can be completed in less than a day. From adding new flowers outside to re-organizing a closet, or painting your front door, there are endless ideas for giving your home a facelift. Plus, most of these projects are simple enough that even the most inexperienced DIYer can tackle them without the help of a professional. Here are the top 3 projects for weekend DIYers:
Paint  
One of the easiest and most affordable ways to update the look of your home is to do some painting. You can start simply by just painting one room or only painting the trim. You could also add an accent wall to give a new look to your living room or master bedroom. Do your kitchen cabinets leave much to be desired? Paint them! A fresh coat of paint can do wonders for transforming even the most tired and worn kitchen cabinets. The DIY network has a great article on how to paint kitchen cabinets. You can read about the specifics for how to paint kitchen cabinet depending on the type of cabinet.
Add Some Flair To Your Ceiling
The ceiling is an often forgotten part of your home that can use some love. This is especially true if you still have outdated popcorn ceilings throughout your home. Rather than going through the messy and time-consuming process of scraping and re-texturizing your ceilings, you can simply cover them up with ceiling tiles. Ceiling tiles are available in many different types and colors to suit your design scheme. For instance, faux leather is a popular choice for master bedrooms and living rooms, while faux tin is a great choice for dining rooms and kitchens. Your options are endless! Plus, most ceiling tiles are inexpensive and can easily be installed without professional help. Talissa Decor has a beautiful gallery of ideas for how to use ceiling tiles in your home.
Update Your Hardware And Fixtures
Another very easy DIY project with big benefits is updating your lighting fixtures and hardware. For example, you could take out the boring ceiling fan in your master bedroom and replace it with a chandelier to create a unique and elegant look. Or you could ditch the standard knobs and handles in your kitchen and replace them with something that makes more of a statement. Many hardware stores sell lighting fixtures and hardware at low prices. You can also find inexpensive options through a variety of online retailers.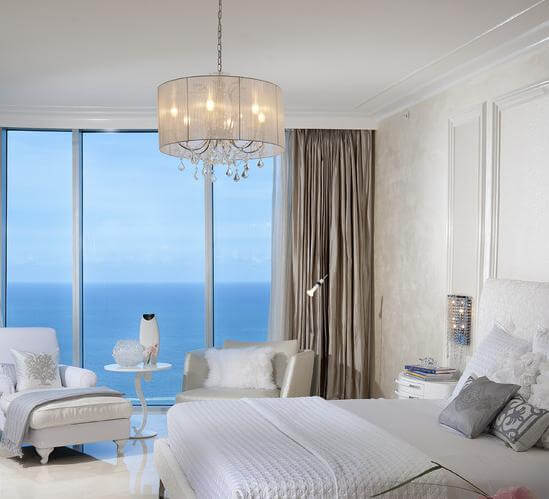 There are hundreds of projects that even the most inexperienced DIYer can tackle in an afternoon. You can find more weekend DIY inspiration by reading this article from US News. The article offers up plenty of good ideas for how you can easily improve your home, including building a brick path or replacing an old, dingy showerhead. Happy home improving!