EVERYTHING IS POSSIBLE
"We have never ceased to be on the lookout for products that marry performance with non-toxicity, "cleaner" solutions, more eco-citizenly reflexes. This is how we have managed more than once to pre-empt legislation for the protection of both our personnel and the environment. Far more than a strategy, we favour a philosophy imprinted with respect for human beings and their environment, whether it be in the training of our staff, our choice of suppliers, or the management of our waste. Our environmental practice is nurtured by the concepts that have always guided us: creativity, innovation and quality." That is how the executive director of Ligne Roset, Pierre Roset, introduces us into the world of the family company, which underwent a number of changes throughout the years, but has managed to establish itself as a symbol of style and high standards. Creativity is what stands behind the evolution of Ligne Roset, but it Is always supported by the latest achievements in technology and materials.
If a new product requires new materials and new methods of production, the company will acquire them. No matter if we are talking about furniture or parts of it, lighting, textiles, carpets or bed linen: the idea comes first and technology follows. Everything is possible thanks to the close collaboration with established, as well as young designers. Combining their vision of design with investments and technical innovation, the company possesses the knowledge and capacity necessary to create and consolidate a world-class distribution
network.
A LOOK BACK
Before establishing Its name in the sphere of international design, Ligne Roset underwent a long and dynamic development. Everything started in 1860 when Antoine Roset opened a wood processing factory. Very soon his son Emile and he started manufacturing umbrellas, walking sticks and chair frames. In 1950, however, Jean, Antoine's grandson, shifted the focus of
the company and turned to making furniture. He started offering tables, chairs and beds to schools, colleges, hospitals, universities, old people's homes, etc. The business quickly flourished and ten years later Jean Roset decided to step on the home furnishing market. Two fruitful decades were to follow, marked by creative development and collaborations with some of the most talented designers. Looking forward into the future Ligne Roset aspired to study the various faces of design by working with artists from different cultures. This tendency is kept to this day, which shows that the Ligne Roset brand develops constantly and seeks new challenges.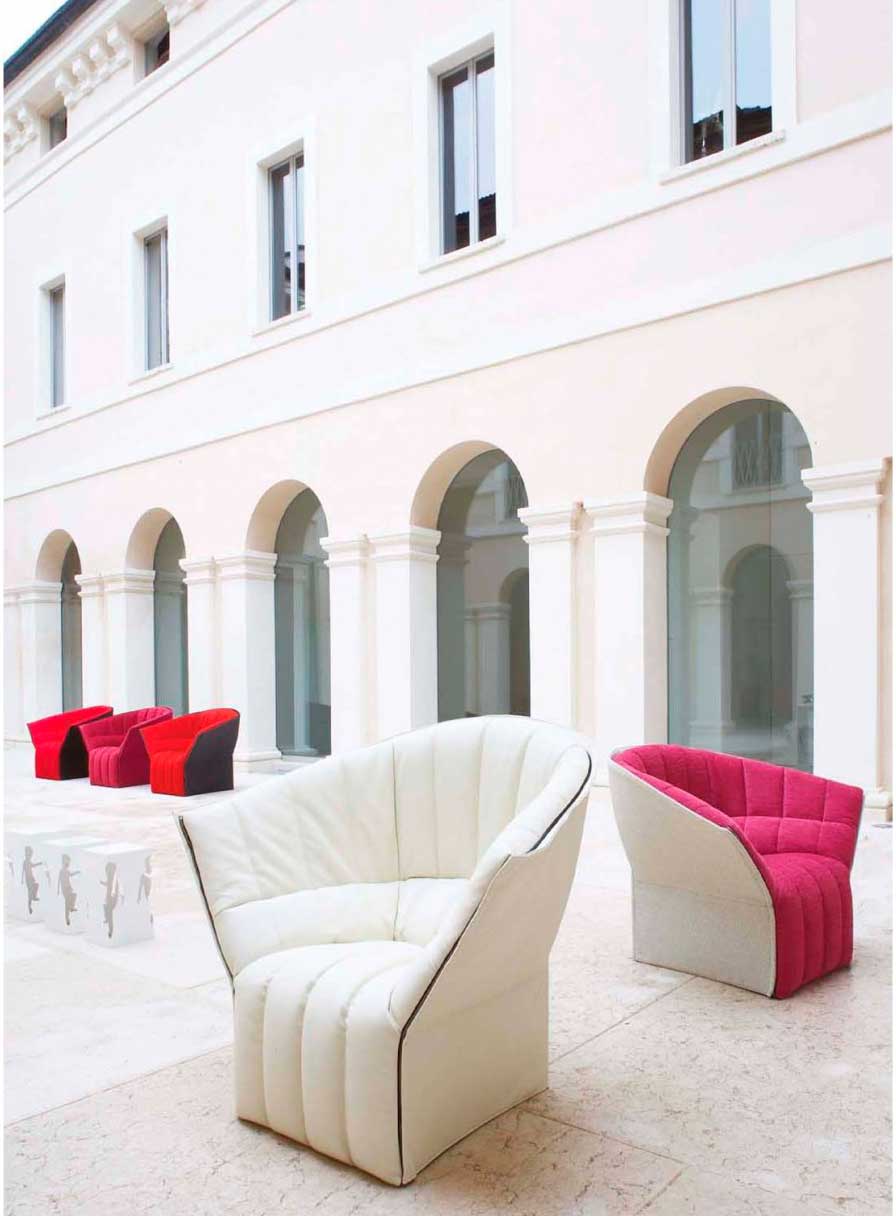 Armchair design by Ligne Roset
Living Room Sofa by Ligne Roset.
The unusual design is in bright and soft colors
This armchair looks strange but it is really comfortable.
Design by Ligne Roset
A really stylish desk, made of wood and metal.
This chair can be used for our everyday activities.
The furniture in this living room is all designed by Ligne Roset.