Image 1:
The modern minimalist design with unbelievable views can be felt everywhere in this luxury villa. The property was renovated in 2004 and since then it haven't been a gym anymore. Today it is exclusive house which is far away from the traditional designer lines, with its modernist character and amazing furnishing. The architecture is Bruno Klauser and the house is called Swiss villa.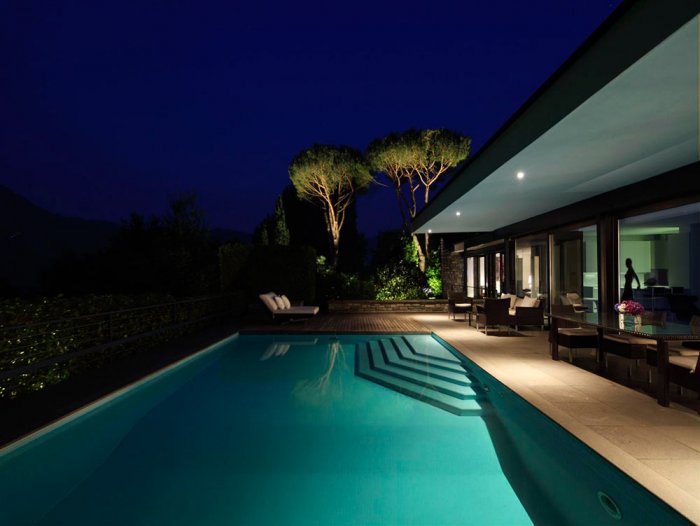 Image 2:
The wonderful space around the pool is completed by the view of Lake Lugano. Huge windows sliding doors from the living room exist in perfect harmony with the interior and the exterior and lead right to the pool. The light is very important here. It is slightly muted at night, provoking party mood in a relaxing atmosphere.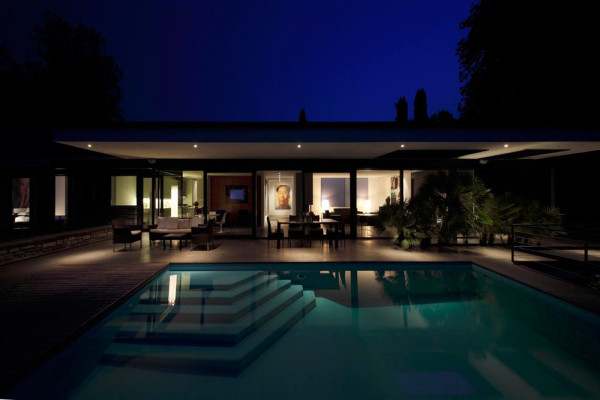 Image 3:
At dusk, you can enjoy the romantic atmosphere, created in the accompaniment on luxurious furnishing. For those who can not resist this property's charm, we have good news – it is for sale!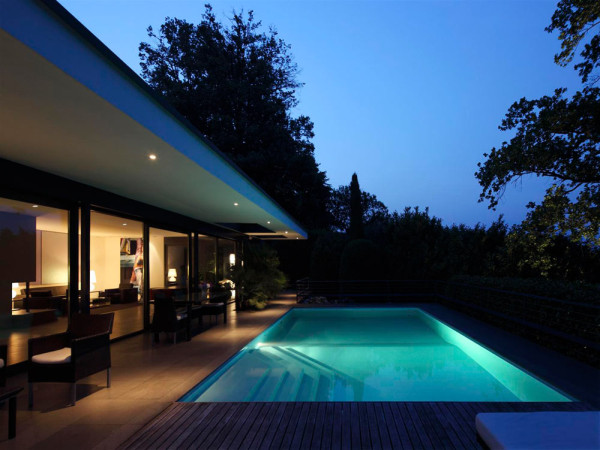 Image 4:
One can enjoy the splendid view that opens its brilliance over the mountains. We warn you – you will spend hours and hours with this beautiful scenery.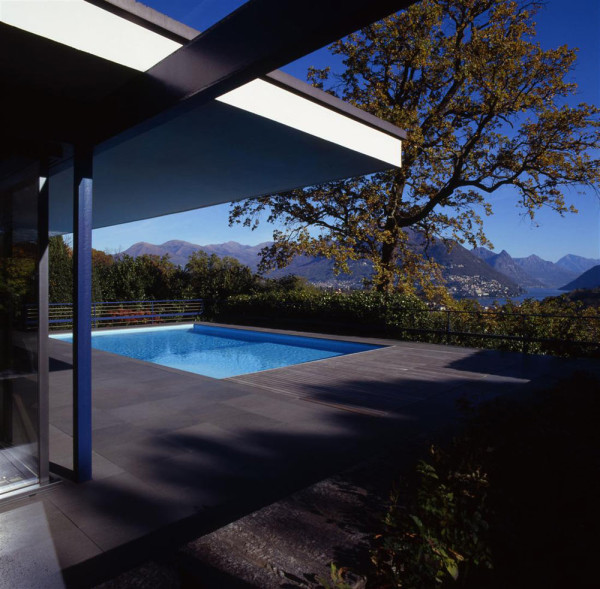 Image 5:
And now, let's have a look inside the minimalist house and see its entirely modern and minimalist furnishings and interior design. The colors used are mostly white and black – a classical stylish combination. The floor is covered with grey tiles that complete the minimalist appearance of the place. You can see that there is a part of the house that is opened to the pool. In fact, every room can be characterized with its luxury look and style.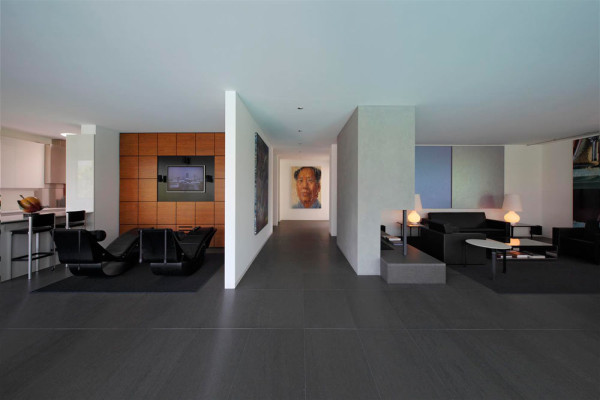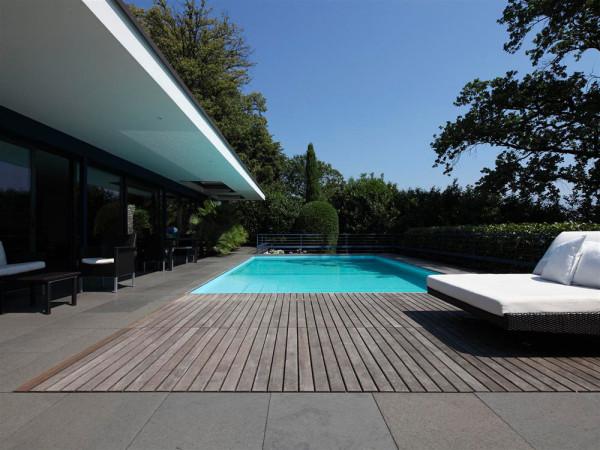 See the other images of the project by clicking them below:
[lg_folder folder="Minimalist Luxury Swiss Villa by Bruno Klauser -Gallery/"]