Mediterranean paradise…
Spain is well known with it's beautiful views, but what if the view becomes a part of a nice exterior and shiny interior. If you are in the swimming pool you will have a great overview of the Mediterranean sea. The Spanish architect Alberto Rubio designed this splendid villa with a breath-taking overlook over Port Audratx. If you are still searching for your definition of paradise, we think that you may have finally found it!
Image 1:
Just imagine yourself between the blue infinite pool and the boundless sea views. This is not a place commonly present in our reality. And now imagine yourself relaxing under the hot summer sun with a nice cocktail, some fine chill music and whatever else you want…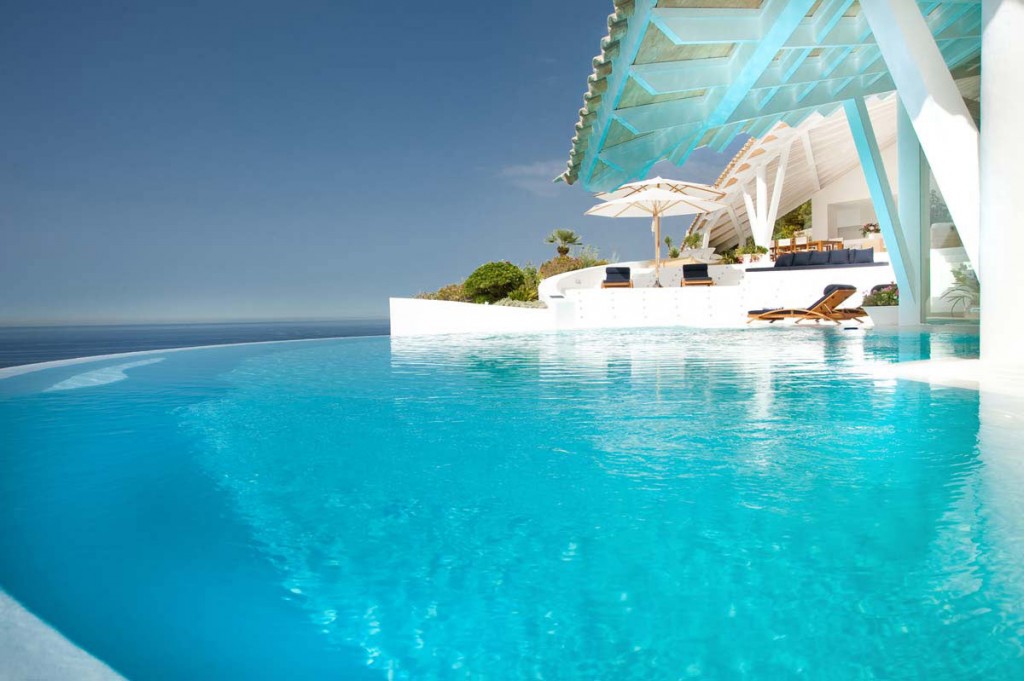 Image 2:
The front part of the property is not designed as a garden. Everything is covered with materials that wont make just a slight discomfort in your restful afternoon. For your best experience you can place a bunch of loungers and umbrellas and you are ready to throw a hot party in the open.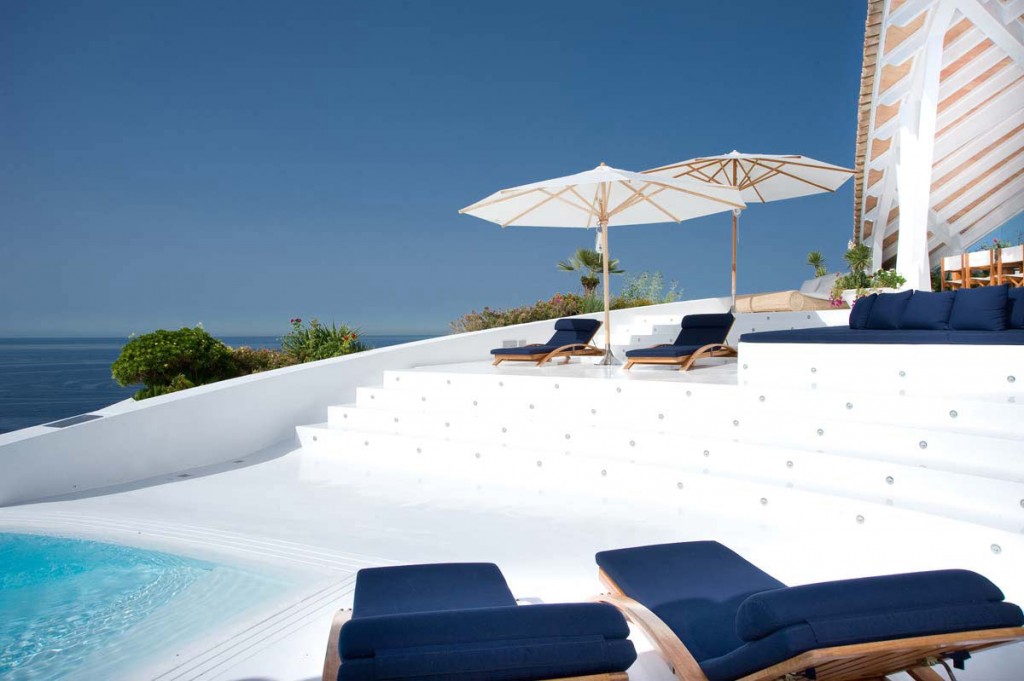 Image 3:
Did we say cocktail? You can have whatever you want when you enter the area under the flexible roof construction that shelters the bar and some comfortable furniture. When you are talking about contemporary house designs, you have the brightest examples just in front of your eyes.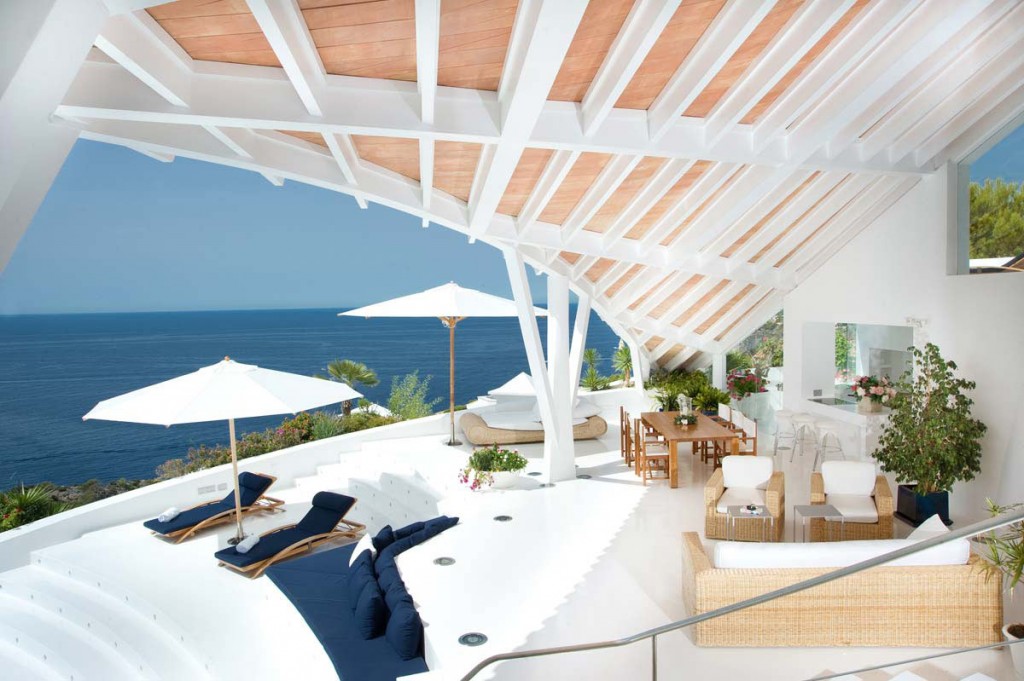 Image 4:
Now, let's have a walk inside the house. The architects didn't allow even the slightest possibility of hiding the fantastic scenery. Big windows provide a view towards the horizon from each point of the inner parts. Image what will be the feeling when having a dinner here, with the glimmering lights of the outdoor space creating their unique atmosphere, feeling the Mediterranean breeze at the same time… Priceless…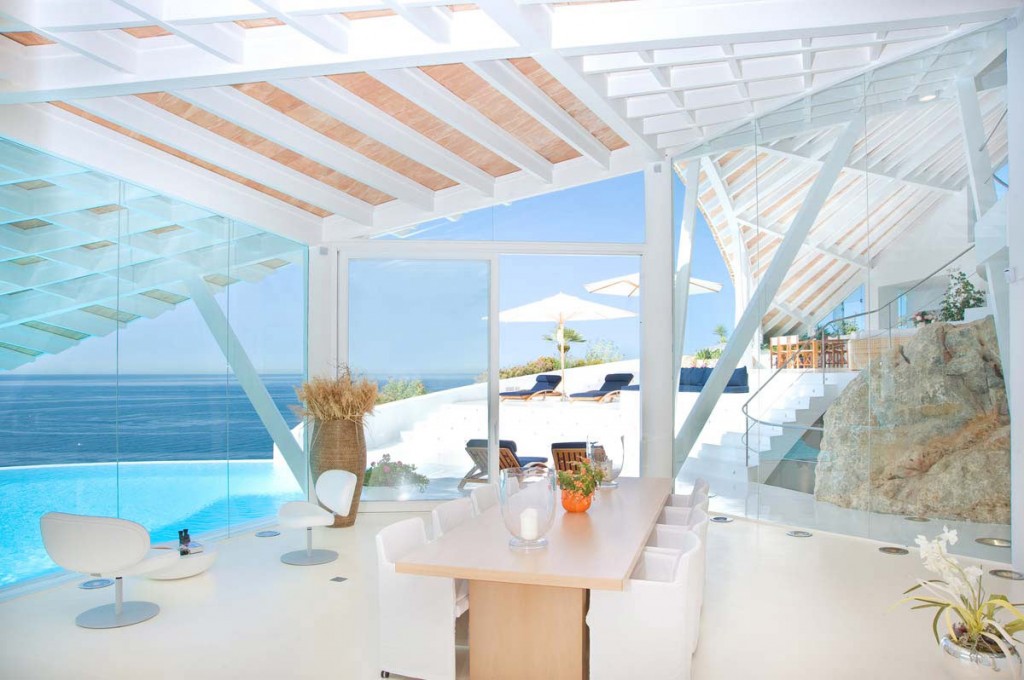 Image 5:
If you think of becoming a homeowner of this amazing place, please prepare your 13 Million US Dollars and be ready to take your key to the fairy land.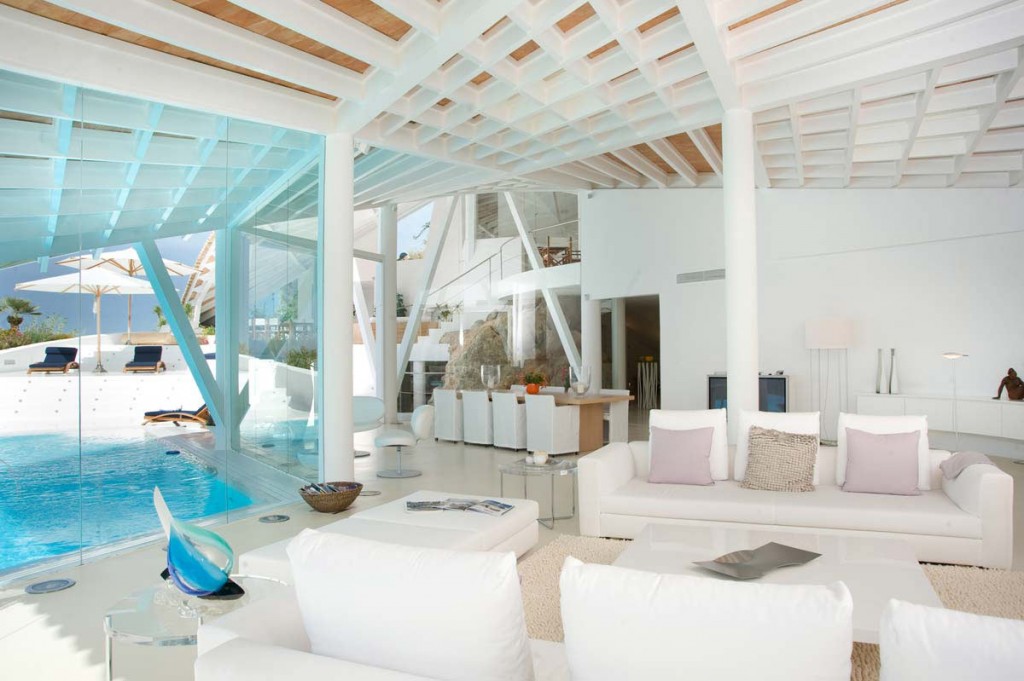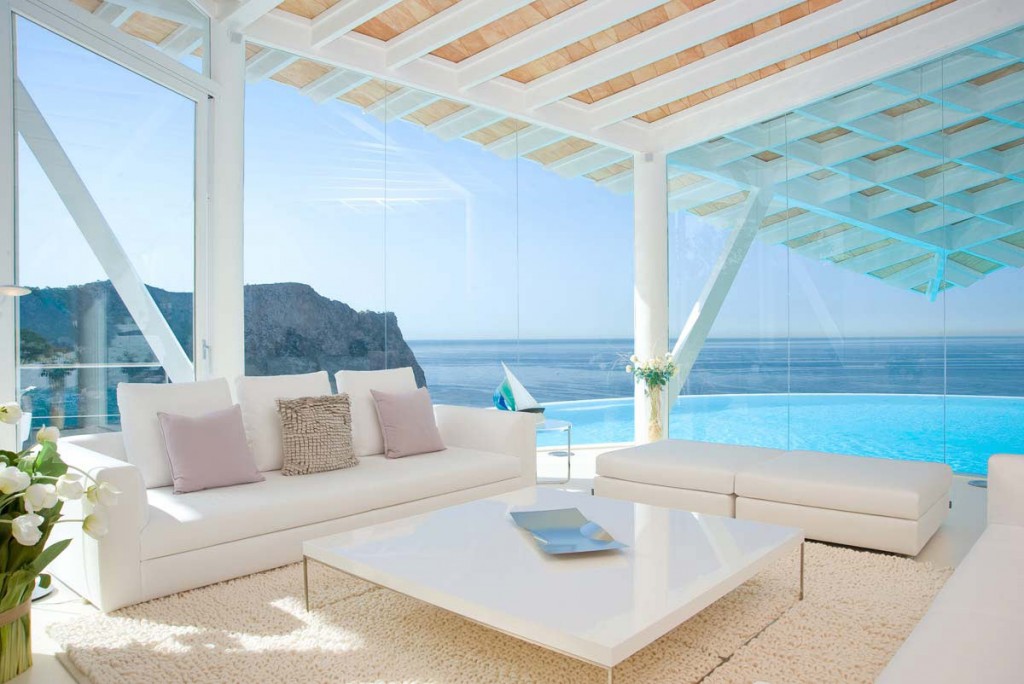 See the other images of the project by clicking them below:
[lg_folder folder="Luxury Spanish Mediterranean Villa in Mallorca -Gallery/"]