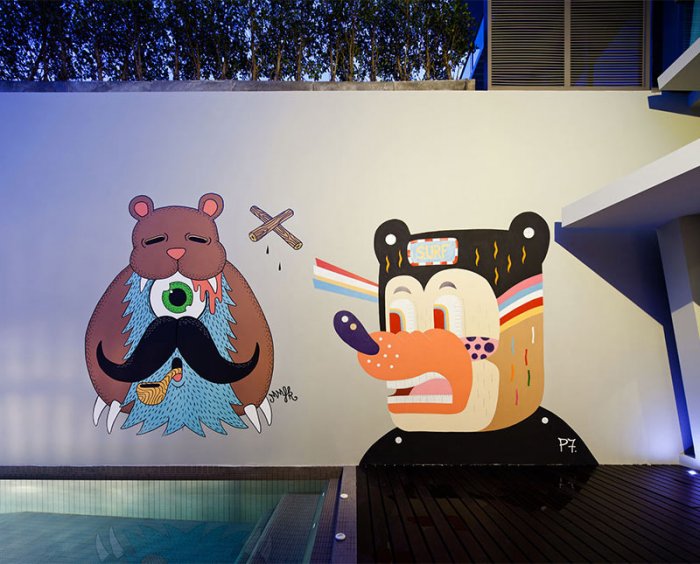 This house represents in great way the idea for minimalist architecture and interior design. The outside pool has amazing an view over the ocean in Thailand. Well, it's not like a luxury Mediterranean villa, but this property is not bad at all. We can't miss to mention also the huge graffiti painting on the wall, just above the swimming pool. The architects are specialists in creating individual and interesting homes, like this Bear House, for example.
The clients wanted to have their place renovated in a contemporary way and include some Be@rbrick figurines. Now they have a special exhibition show room, just behind the huge windows. The raw and sharp designer lines in the minimalist architecture have been combined with softer wooden tones and mellow colors. Thus, the interior becomes more friendly and welcoming. On the floor, the walls and even the ceiling, there are placed some traditional solutions – timber and oak.
As a colorful accent, you can notice the Bear paintings all over the place. The artists are MMFK and P7 who made this playful ideas and spread them around. A truly interesting property.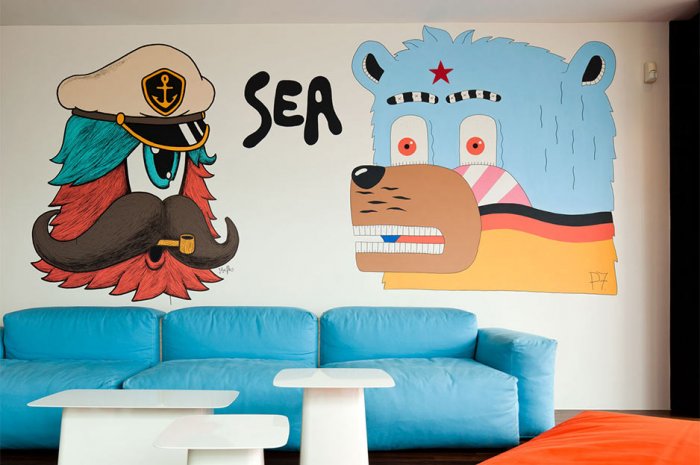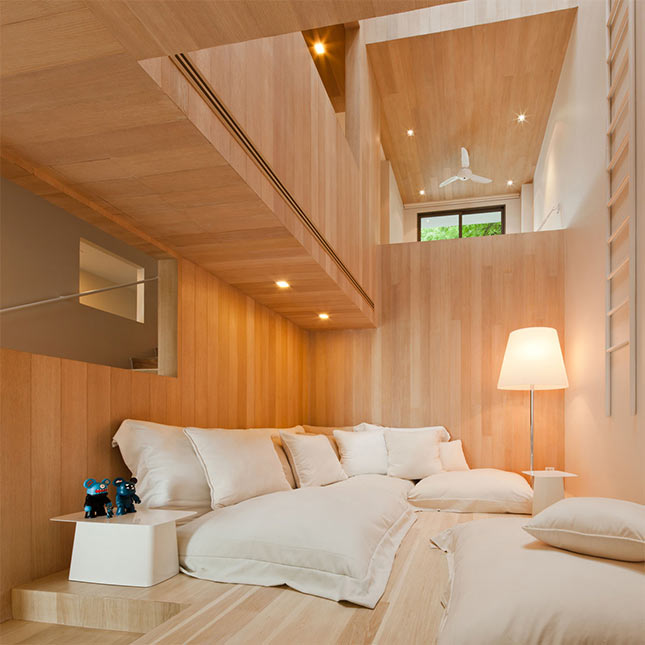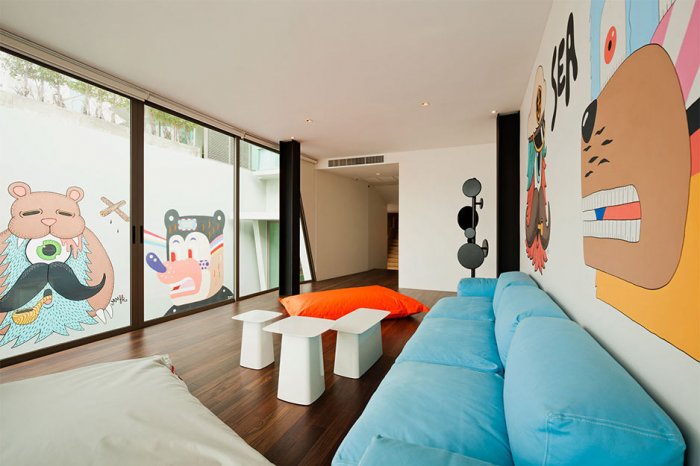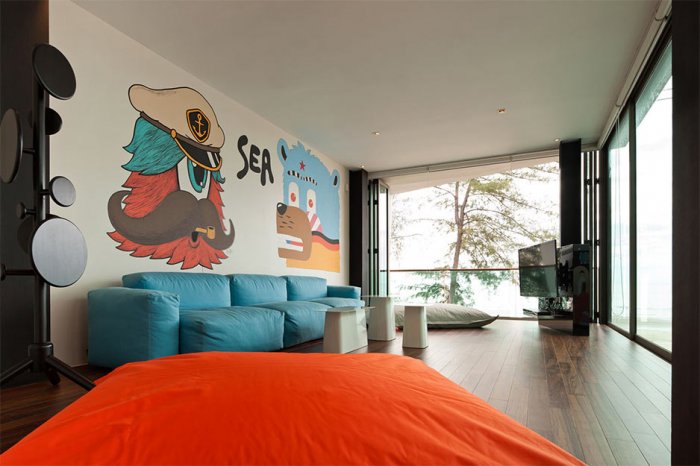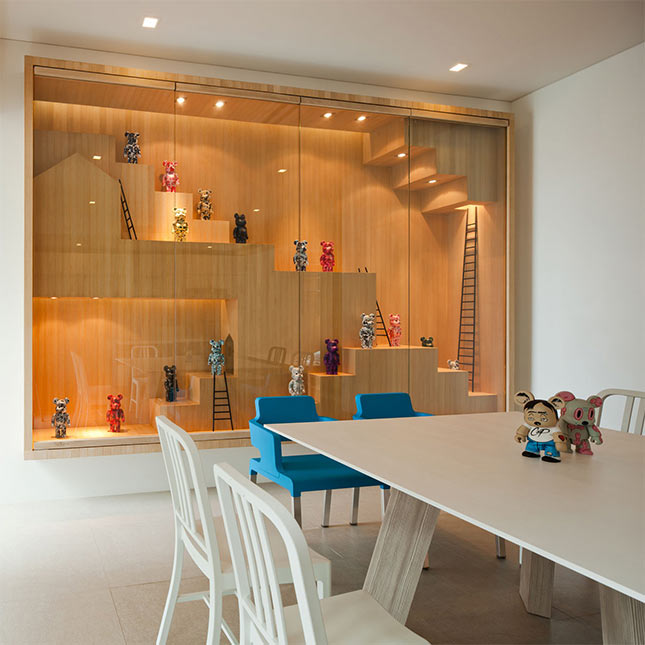 See the other images of the project by clicking them below:
[lg_folder folder="Minimalist House Design with Bear Graffiti in Thailand-Gallery/"]