Temple of water
A contemporary bathroom has long not been only a sanitary room. Designers and producers unite their efforts to turn it into a temple of water in our homes. Shape, colors, materials and cutting edge technology are in perfect symbiosis, creating a functional space for rest and relaxation, in which we can worship the effects of water on our bodies.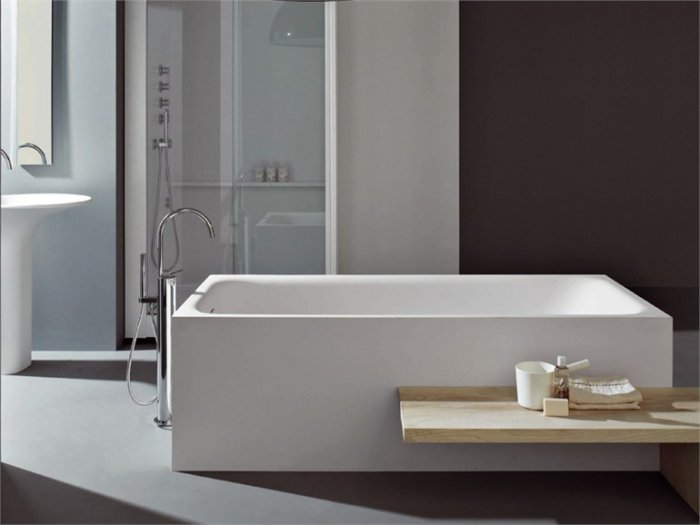 In search for alternatives
It is not enough for the bathroom to cater for our everyday needs. As a place for relaxation and purifying, its look is essential – refreshing or soothing colors, shapes, which create a sense of calm or provoke thought – everything is centered around personality. Designers eagerly search for alternatives to the classic solutions, which offer safety, protection and comfort.
The freedom in positioning the separate elements makes designing a dynamic environment possible and that is how the whole space is rediscovered.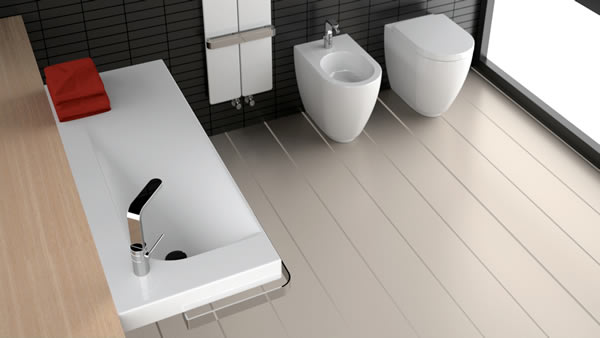 Shape
As far as shape is concerned, the stylistic and functional approach to ceramics could be put in two groups. On the one hand there are the products that follow the curves of water. They have soft geometrical lines to which the human body adjusts naturally. On the other hand there are the products from the future, which fascinate us with their look. They resemble futuristic sculptures or images from science fiction and come as a response to our desire to escape from everyday life. Asymmetrical elements are used more and more often. Asymmetry is emphasized especially in the volume of sinks and baths with huge tubs, twisted and modeled shapes, surfaces which are inspired by the ancient technique of origami.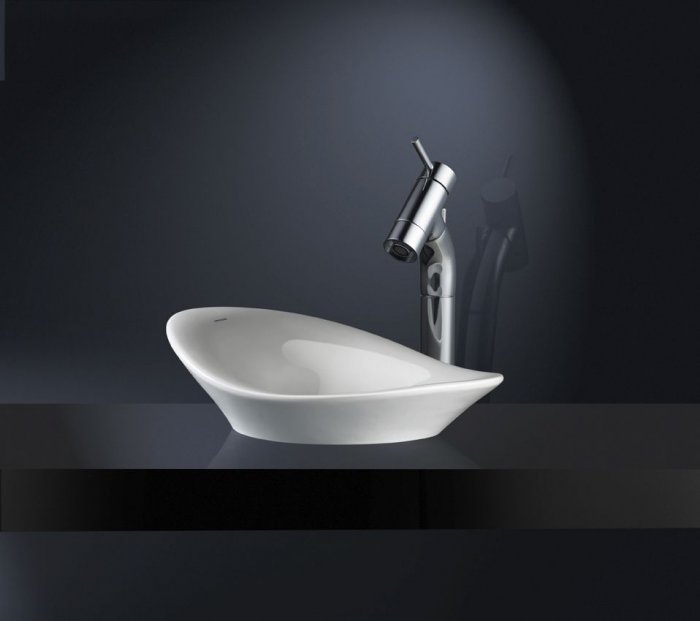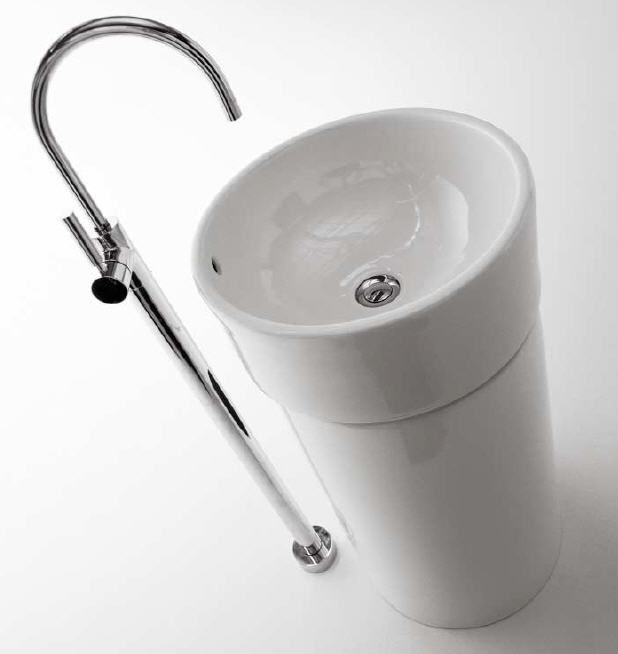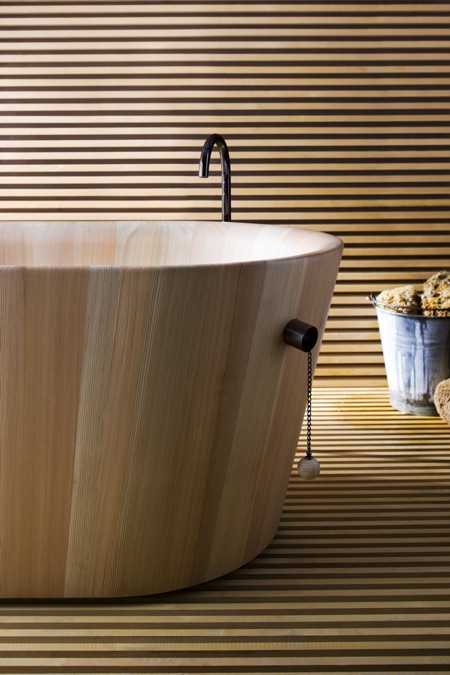 Cutting edge technology
Technological innovations boldly entered the bathroom, introduced an element of magic in it, in order to capture the senses. Special patented technologies are applied for the heating of surfaces, soft materials take the body's weight in the bath or in the tub under the shower. More and more shower booths offer an escape from the busy everyday life with their versatility. Multicolor chromotherapy, aromatherapy and sound therapy add to the purifying effects of water.
Apart from indulging our body and spirit, cutting edge technology is also applied with concern for nature. Extremely widespread are the ecological water-saving systems. They are so far developed that the kinetic energy of the stream feeds the sensors which regulate water flow. In most cases you can control such magic with a remote control.
Colors Black and white, earth tones or bright colors – everything is allowed in the bathroom, as long as you feel fine. And still the classic china-white keeps the best position at the moment, it is often combined with elegant black highlights, which create a luxury atmosphere. Despite this successful combination, the experiments with bright colors, nuances and surfaces are at full swing.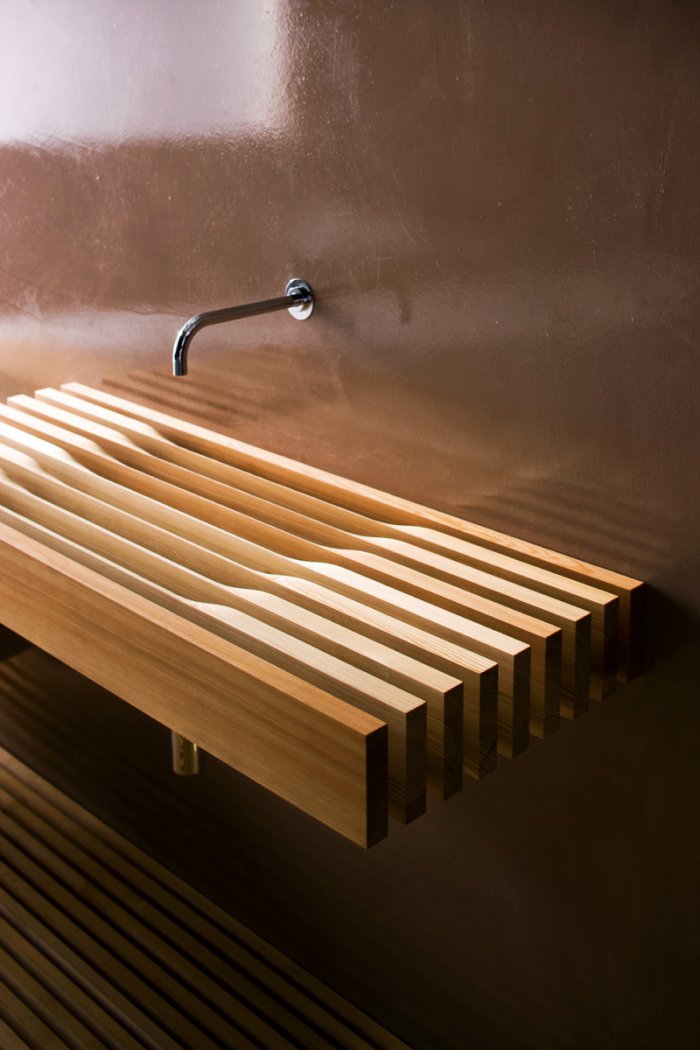 You can buy similar products here: