Office of Contrast
Interior, carried out in contrasting graphic hues/shades, brings creative atmosphere in the brand new office of a real estate agency. Architect Maria Beremska is the designer. A follower of eclectism in modem design, she combines different styles, which elaborate and adhere to the main idea.
The reception, conference table, partition walls and panelling in sharp white gloss are juxtaposed with the solid black floor. Bright red leather wallpaper dominates the director's office, with an elegant table and armchairs, designed by Antonio Citterio, in the background.
At the centre of the conference room stands a large finely-made work table with luxury leather armchairs. Fascinating leather wallpaper with Japanese motifs and a bright red bench of synthetic materials break the strictly working context. Big names of modern design as Karim Rashid, Harry Bertoya and Konstantin Grcic contribute to the overall furnishing.
Furniture by Casamania,B&B Italia Project, Aiivar, Lago, Frezza and Magis, lighting by Flos and wallpapers by Elitis are supplied by Senza, The Project and Verrsus. The large flowerpots, the illuminated small table and the red bench are by Serralunga. Bulgarian company Valiyan also designed some of the furniture. The result is an ingeniously furnished space, shaped by contrast.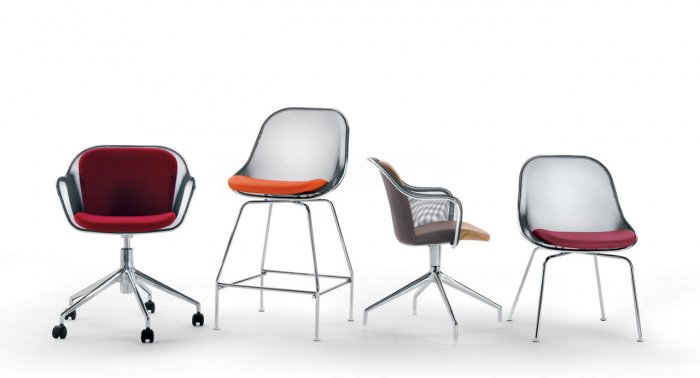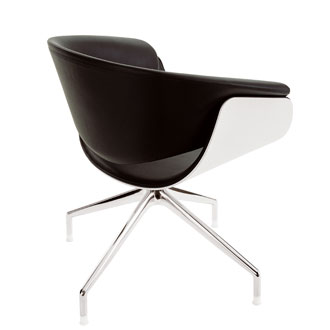 You can buy similar products here: