Hello dear friends. Today we are going to talk about one of the most sacred and sincere moments in every woman's life. The moment when she marries to her beloved one. In order to make this day a memorable moment you will need to decorate the event in the most brilliant and exciting way with all that unique and charming details that make the bridal shower unforgettable.
Today I have collected some really inspiring examples of items and details that all of you can apply at your celebration. And now, let's have a closer look at them.
Bridal shower decorations DIY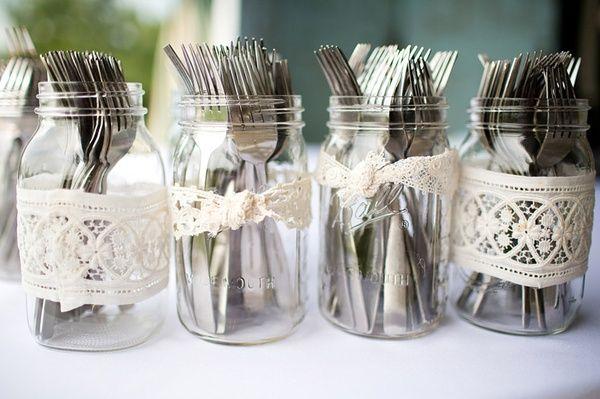 There are many people nowadays that feel comfortable with the idea to prepare their own art and decorate the interiors with their handmade details. Personally, I think this is a great approach because this action reveals the through attitude of the brides to the forthcoming life together with her other half. What a better way to show that the woman is going to be devoted to this holy connection than showing her personal art, her personal emotion and inspiration incorporated in the little DIY items. Have a look at some really fantastic examples in the images below.
Bridal shower decorations in Purple
Purple is a definite trend these days. I have been to a wedding which theme was entirely in purple and it was great! The man had to wear black suits and purple ties while the women were supposed to wear purple dresses and the results was astonishing! However, if you are not planning to do everything in purple, you can only add a few accents to your bridal shower. They need to be in mild or pale purple (avoid sharp and vivid hues) and you will be surprise how well they go with the rest of the interior. For your information, the other trending colors that I really like are brown and grey.
Cheap bridal shower decorations
Some people do not like to go deep into their pockets when they are about to boy something. The reasons can be various, so we are not going to dig into this. On the other hand, I think that in the local dollar stores people can find amazing findings on a budget. Have a look at the following great examples.
Bridal shower decorations with burlap
Well, burlap is amazing! It adds this authentic vintage or rustic appearance and look in the atmosphere of the bridal shower. If you are planning a stylish and elegant party, try to add a few burlap decorations. They look brilliant and you can find your inspiration in the images below.