We must admit that February 14th is the sweetest obsession ever existing on Earth. Can you imagine? An entire day devoted to love! When February comes usually all the girls start expecting their favorite holiday with eagerness. And they start to wonder how they would decorate their home in order to impress their beloved ones. Well, we should tell you that in most cases red and pink color schemes are essential, but let's have a look at this little collection of must-have items for the Valentine's day home decor.
Hugs & Kisses Garland Kit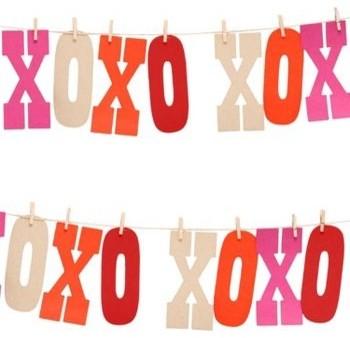 XOXOXOX – Hughs and Kisses! This is a lovely stylish colorful garland than can be easily hanged across any fireplace's mantel.
Printable Naturally Sweet Fruit Stickers by Twig & Thistle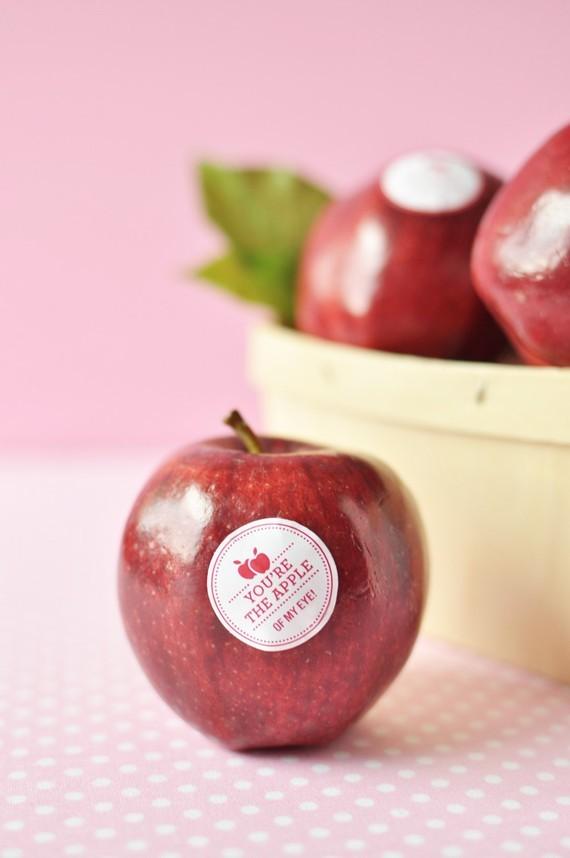 Valentine's day is not a day only for lovers. It is a day to show our love to all our families. Having this in mind don't forget your most beloved ones! Place a sweet surprise with their lunch boxes so they could be amazed when they opened it. This Twig & Thistle fruit stickers will do a great job.
For Like Ever Poster, Pink & Red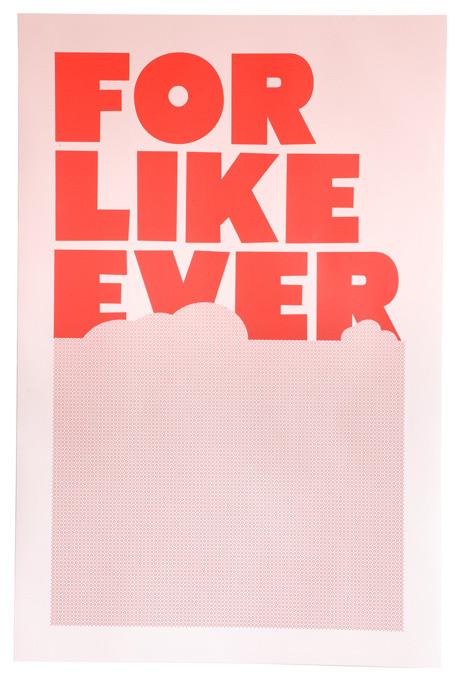 This gorgeous funny typography print have been existing for some years ago. You can use it and decorate your space with it and thus you will achieve a holiday decor that reflects your expectation of February 14th. A useful idea is to switch the frame color according to your preferences.
Pink Chevy Chic Treat Bags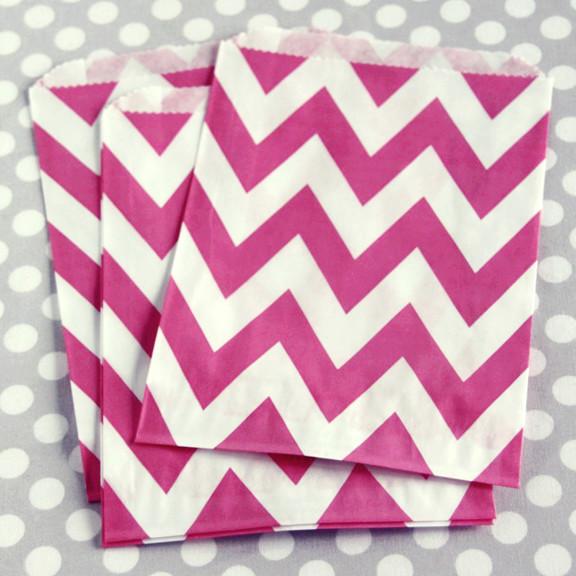 There is a craze about chevron that is still going. That's why using such kind of bags is trendy these days. Of course, you can always switch to a different than the pink color in case your are not that kind of sweet colors addict.
Fleur-De-Lys Tumbler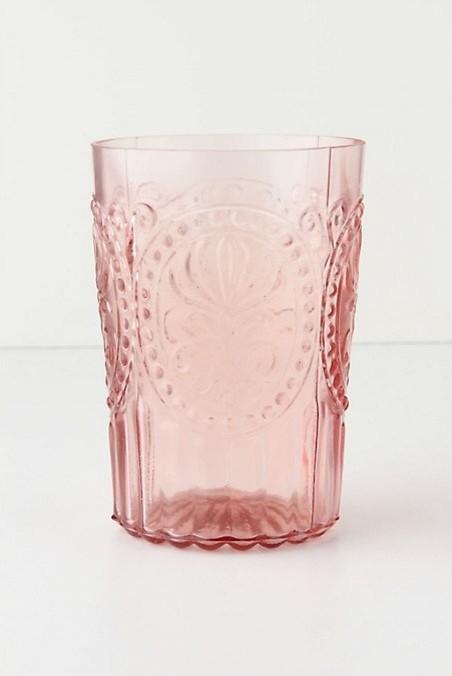 This gorgeous anthropologie tumblers are the perfect decorative items for all the girls. Their pretty and festive look is a true eye catcher and positive mood creator when we are talking about females.
Love Letter Table Runner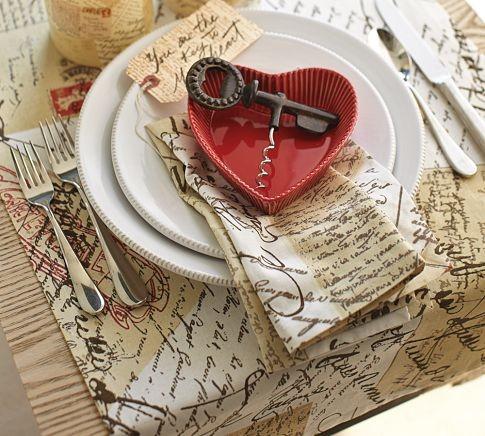 Well, not all of us prefer glossy accessories that will shine in the interior. Some women prefer having a less flashy home decor and here we point out the perfect look of the Love Letter Table Runner. Its mild nuances are definitely a stylish option.
Love Card
This is one of the most fantastic whimsical paper products that one can find on the market. If you plan to invite friends for the forthcoming holidays, these cars a brilliant way to show your original attitude towards the evening.
144 Pink Heart Stickers by Knot & Bow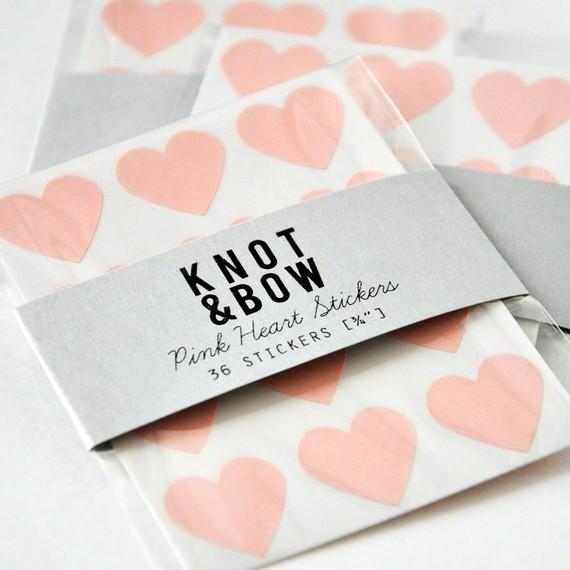 This lovely heart stickers can be used almost everywhere – on personalized cars, special love letters, menus, etc.
Heart Cake Mold & Cookie Cutters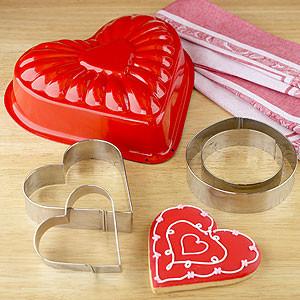 We believe that Saint Valentine's day wont be the same unless there is at least one heart-shaped object in the interior of the holiday place. This cake mold and cookie cutter may turn out to be these sweet items that will remind you of the character of the holiday. Of course, your sweet-toothed guest will be pleasantly surprised.
Cross My Heart Coasters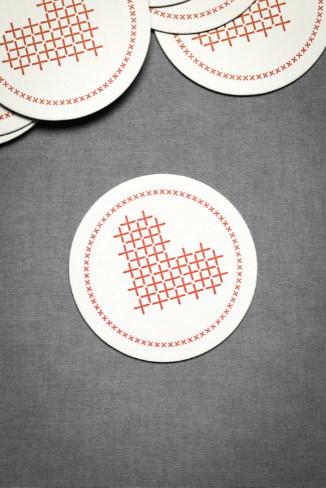 If you pursue a vintage touch, the coasters are the item you are looking for.
Rosanna Decor Bon Bon Pink Round Cake Stand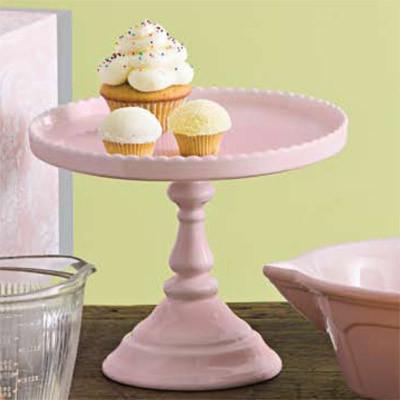 Some people think that you can never have too many cake stands. Well, we must admit that this soft pink hue is not only suitable for the day of love but it can be also used long after it.
Felt Hearts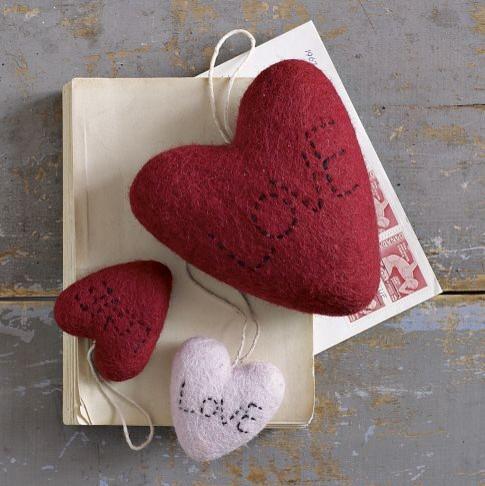 Imagine that you place one of these sweet little felt hearts in each of your guest plates at the holiday table. They will simply love it! Another way of using them is to hung them at your front door knob. Great welcoming, isn't it?
Bronze Age Flatware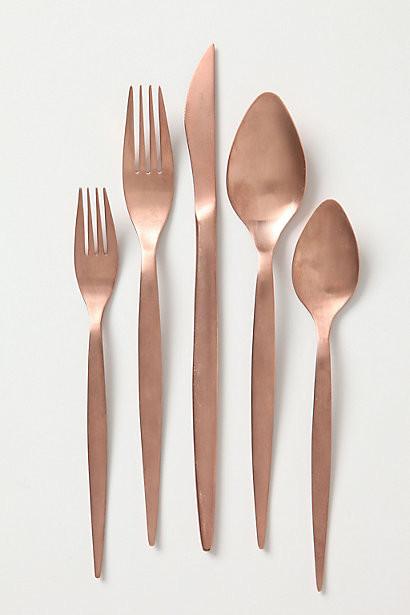 This unique pieces of flatware are able to add texture and dimension to any kind of table setting. The beautiful rose-gold hue is a symbol of richness and aristocratic belonging. Our specialists told us that such kind of items are more suitable for mature people that know the true values in life.
Pink Himalayan Salt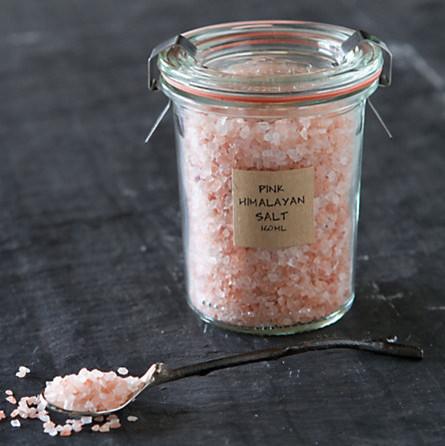 If you want to surprise the hostess of the holiday evening, take one of these pink Himalayan salt jars. She will adore the present in case she is one of those abstract types of personalities.
Smell the Roses Pillowcase Set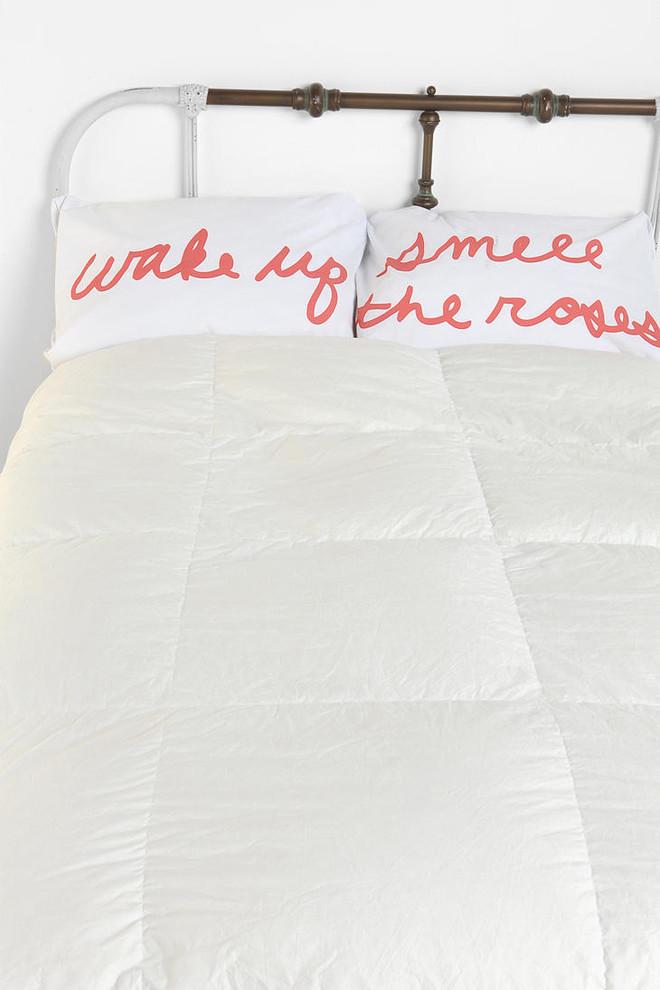 What a lovely corner created with these Urban Outfitters pillow cases. This is absolutely trendy and stylish.
Heart Pillow Cushion Red Love by Sewn Natural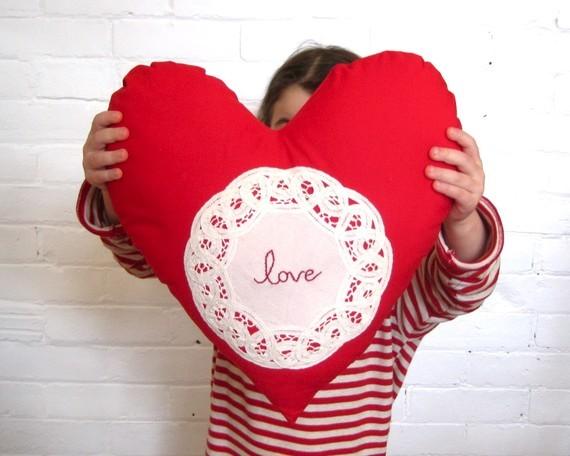 Do you love this sweet heart-shaped pillow finished with the beautiful presence of vintage doilies and lace that are carefully trimmed together in order to impress your refined eye?
Rosso Ceramic Dinnerware Sets of 4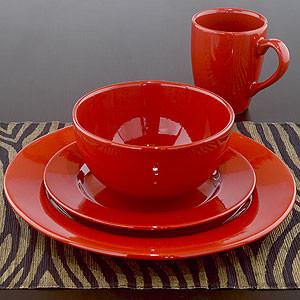 If you are not that kind of person that loves to be surrounded by hearts at Saint Valentine's day, you can always choose a different theme for your holiday decor. Get punchy red hues for your dinner plates for example and you will achieve the desired festive and intelligent look.
Live Love Pillow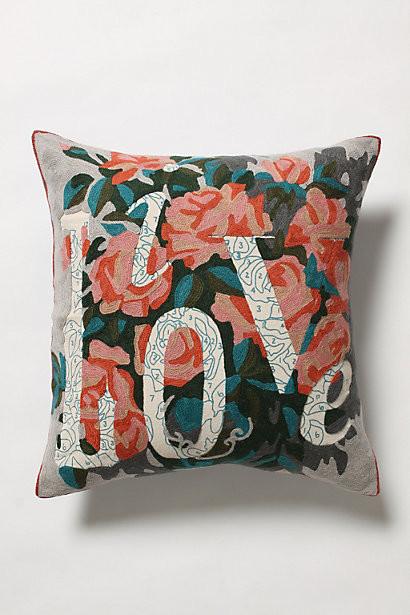 One of the most-coveted products, one of the most desirable items. It has a vintage look and is pretty enough to decorate any room filling it with memorable presence. The good thing about it is that you may use it even after Valentine's day.
Conversation Hearts Valentine Soaps by So Stinking Sweet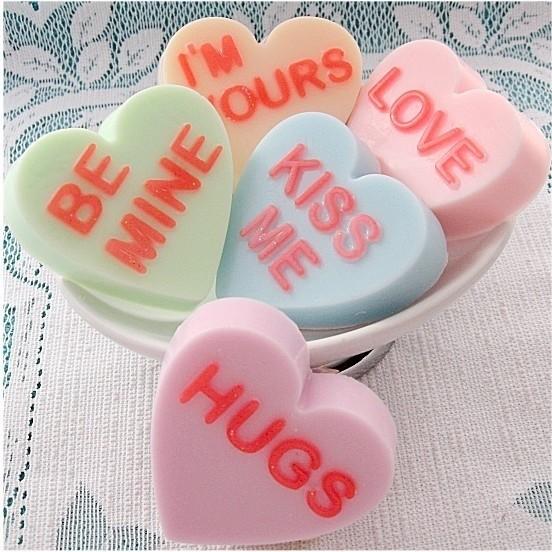 Pssssttt…. don't forget the bathroom, since it is one of the most romantic placed for the true love! These lovely soap messages can turn the night hot.
Sweet Heart Large Mug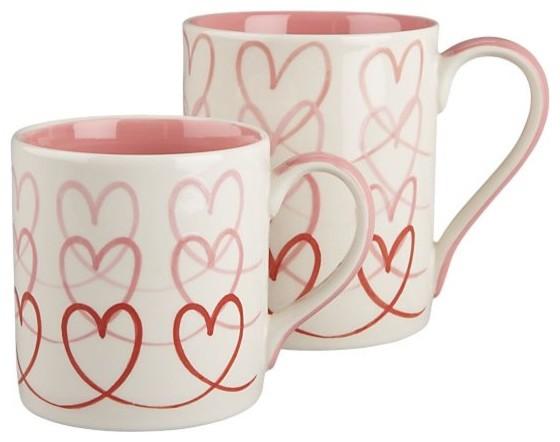 Would you mind having your morning coffee in a cup like this one? We bet you wont! You can choose one of the two sizes and enjoy the beautiful morning refreshing drink after a hot night. Sweet!