A lot of homeowners desire a personal heaven at their homes. When we talk about heavens we mean those private areas which are mostly occupied bus or our partners. And because the master bedroom is such kind of place, we are going to focus your attention on some great master bedroom ideas.
Let me guess – you are about to refurnish your home, repaint the walls, throw everything that you do not need anymore or your are buying a brand new house? That's great! Because all you need to do is to follow our tips and master bedroom ideas.
Bedroom is an are in a one's home that is dedicated to one's personality. It provides comfort and privacy and it should be designed in a way that also allows a nice and profound rest. Master bedroom, as you know, is the main, the largest bedroom in a house and you should carefully plan its interior.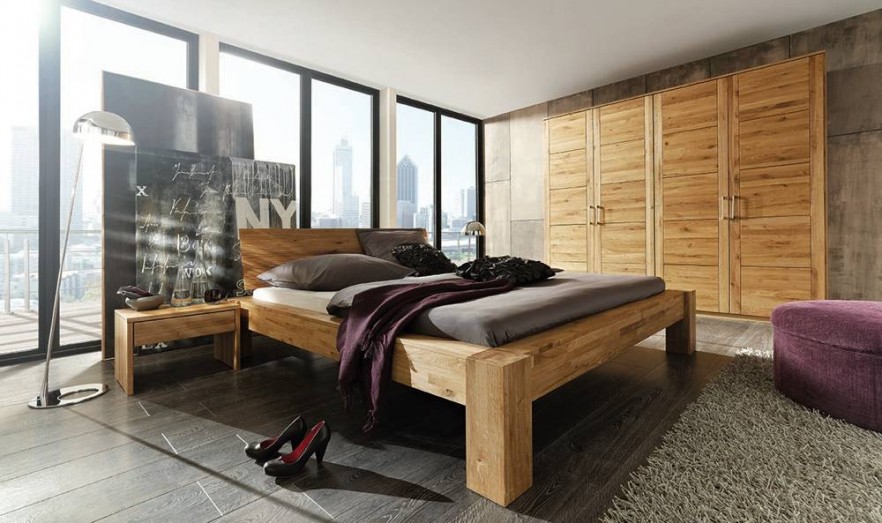 Well, some of you may think that achieve the perfect master bedroom is a hard task, but there's nothing like this. Impossible is nothing. Now, we are going to reveal some secrets and share our experience in interior designing.
In case you are going to use the professional services of an interior designer, maybe the only you will need is to like one of the ideas listed here, point it out to him or her and this will be enough. The designer should know how to achieve this look. Of course, hiring a professional means money but when it's up to creating an outstanding master bedroom, then every dollar spent is worth it. And because we know that not all of you are ready to dive into the world of expensive services, we would like to share some valuable advices.
Include a wardrobe or a powder vanity
We believe that most of our readers are women and actually know that women like to participate actively in their bedroom designs. That's why we have advices for all of you, girls. Try to find a suitable wardrobe where you can store a lot of your precious clothes. Then, a powder vanity can complete the atmosphere in the bedroom. You will be able to spend some hours in front of the mirror without being disturbed by any member of your family which usually happens when you go to one of the shared areas in the house. Now, you are a step closer to your dream master bedroom.
Place a comfortable bed
One of the most essential things! Comfortable bed means silent nights and healthy sleep. In my master bedroom I have a king size bed with very soft sheets and pillows. I go for a 6 hour sleep and in the morning I feel as I have been sleeping for an eternity! That's right! On the other hand, you can sleep for 10 hours on a comfortless bed and in the morning you will feel bad as being ill.
Mind the mirrors
According to Feng Shui mirrors in a bedroom should not face the bed since they can exhaust your body energy while sleeping. This means that you need to think twice about the powder vanity and its place.
Ok, so what's the best place for the mirrors then? Well, you can alight the mirror with the bed so they look in the same direction. Forget about those giant mirrors which people like to place in front of their beds so that they can enjoy their bodies while being the bed.
Placing Plants
My wife and I love plants! That's why we have decided to have a single small flower in our master bedroom. Just one. No more than that. Plants are great but you know the laws of photosynthesis, aren't you? During the day plants absorb CO2 from the air and transform it into oxygen that they emit back in the atmosphere. This is thanks to the sunrays. On contrary, when there is no light (it's night) plants absorb oxygen from your room and imbue the room with CO2. And believe me, you don't want to sleep into a CO2 rich room. Dizziness in the morning and head aches are guaranteed!