Wooden Heart Jigsaw Puzzle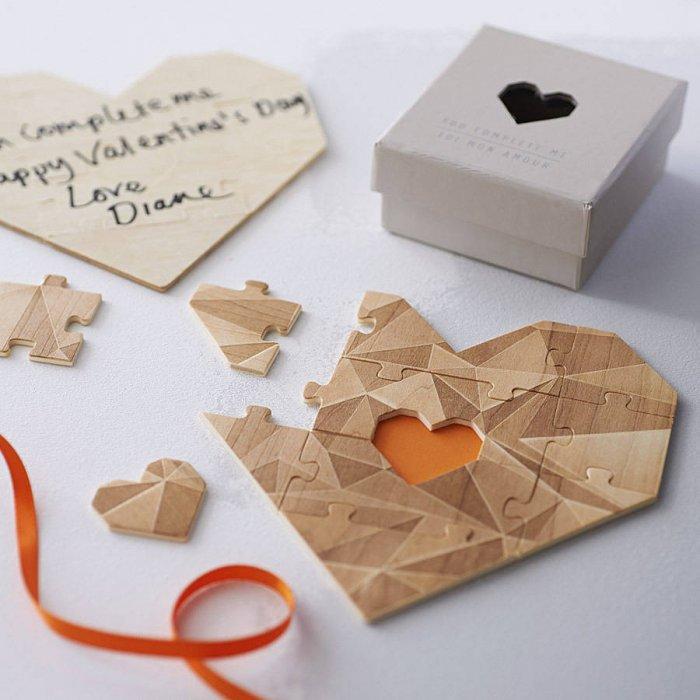 Such kind of wooden jigsaw puzzles are really rare. That's why they can be a very special gift for someone you love. And because Valentine's Day is just around the corner, why don't you think of having one of this beautiful and romantic accessories for your beloved one. It is classy and unusual item that can beautify his or her interior. A great idea is to match all the pieces together and at the back side you can write a personalized romantic message. Once the message is set, break up the jigsaw and return it into its box. The best part is when your love finishes it. Then she or he will realize your most sincere feelings about him or her. And, on the other hand, once finished the puzzle will always remind about the love that connects people together.
Well, this gift is not only one of the greatest Valentine's Day ideas but it is also suitable for every kind of romantic anniversaries.
Before browsing at the images below, you may also want to check our other website for deko: http://aequivalere.com
Valentine's Personalized Love Key Ring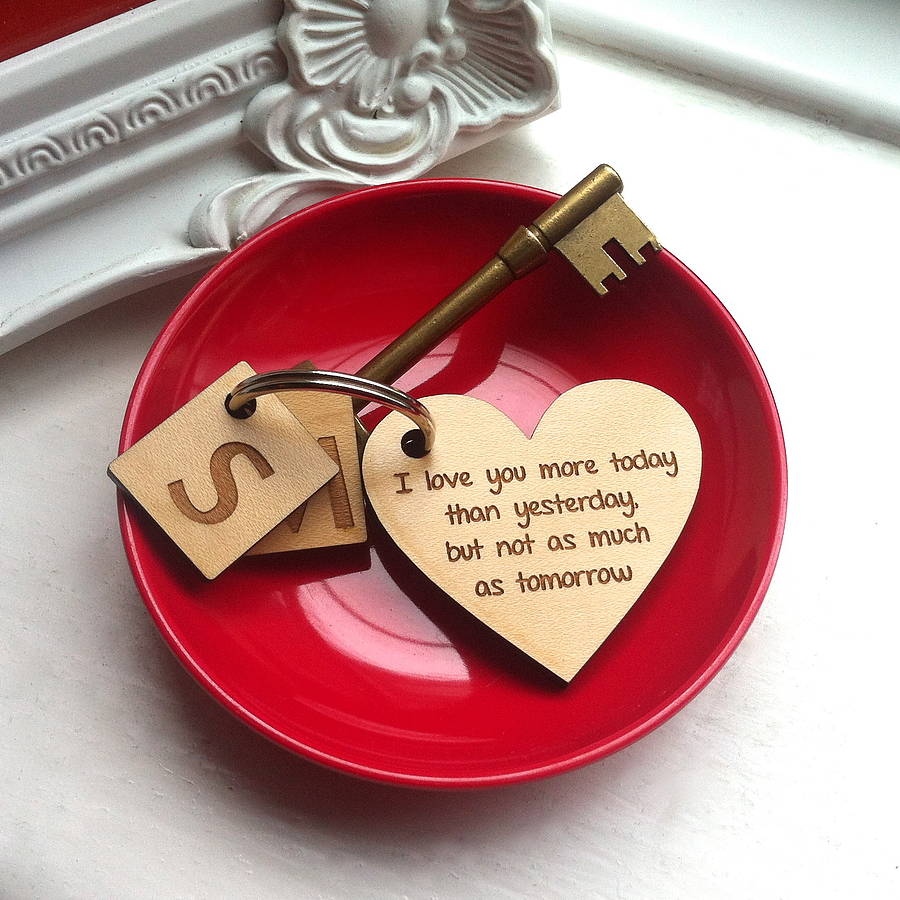 How can you spread the love at February 14th? In case there is a special person in your life, why don't you allow him to keep a little part of your love and take it wherever he goes? The most suitable item for this purpose is this personalized wooden key ring that is engraved on both sides. On the first one, there is a romantic quotation and on the second one, the reverse side, there is a personalized message. One of the best options allows to include names or a special date or a simple word of love that will inspire the lucky recipient forever and more.
Vintage Map Rose Flower Light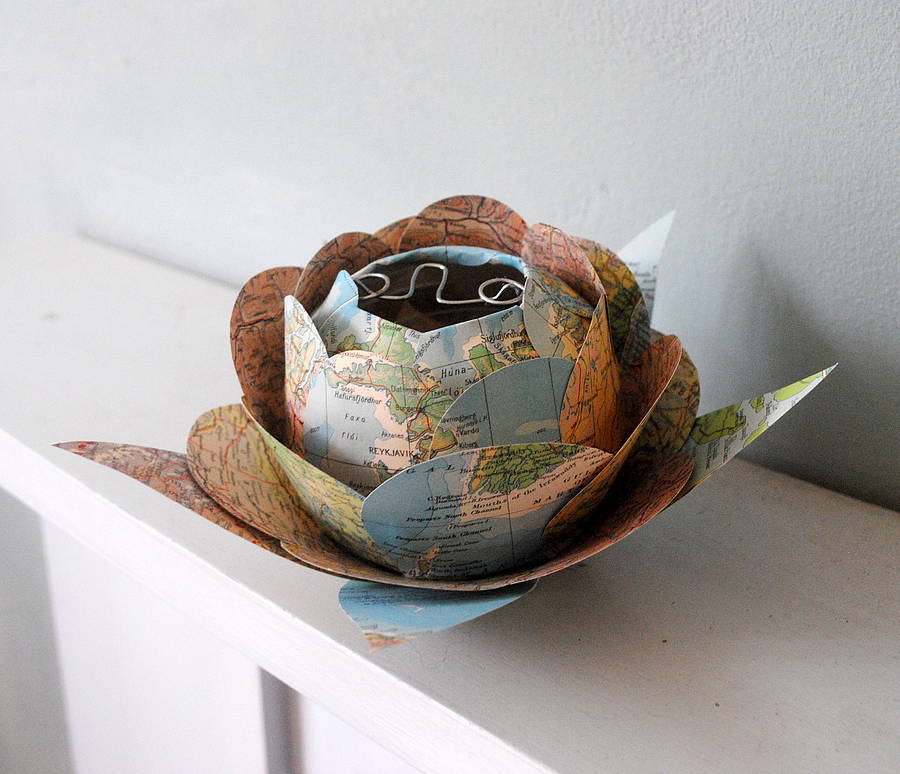 Yes, this is the most unusual rose that you will ever seen somewhere! This gorgeous table centerpiece is actually a handmade flower made from vintage map paper. A hidden LED light is able to spread dimmed light in the near surroundings, thus making the item a perfect addition to a romantic evening. Its other placement option allows the rose to be hung up.qq
Pack Of Five Valentine's Day Badges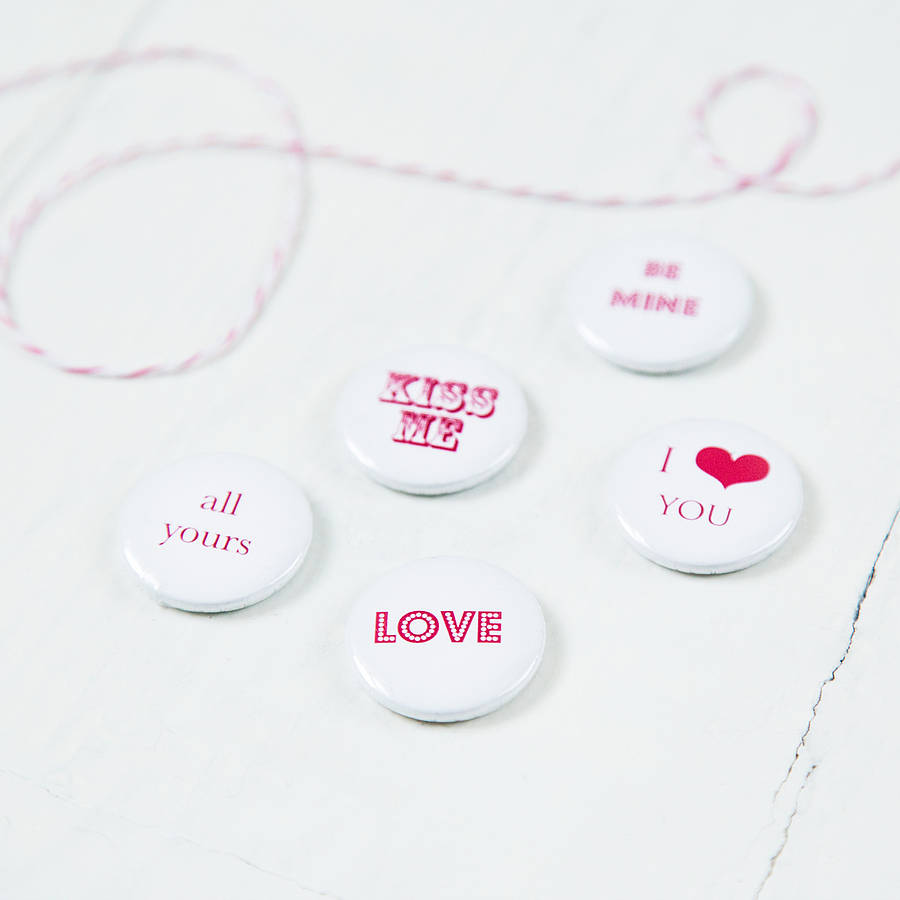 Absolutely gorgeous set of five badges for February 14th. This is a great way to share the love with your closest friends and enjoy the day devoted to love. The only thing that is left is before giving the presents is to choose who will wear one of the following available writings: "all yours", "kiss me", "love, "be mine" and "I heart you".
Monogrammed Valentine Gift Box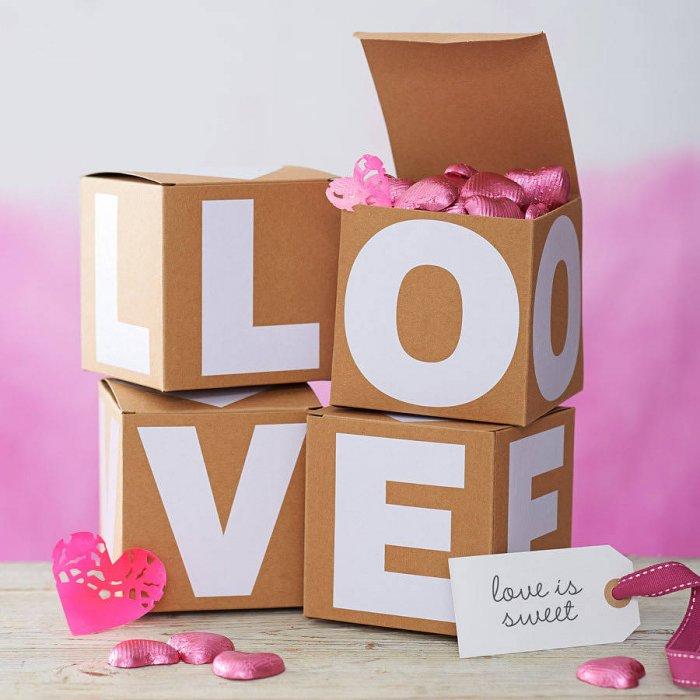 And what is a present without a proper holiday gift box? A great idea is to have one of the following boxes and put only a romantic message in it. The boxes come mainly in two ways. First of all, you can receive a square flat packed box that you should fill. The other option is to send them with 100g chocolate foil wrapper pink hearts.
Personalized Ceramic Heart Valentines Gift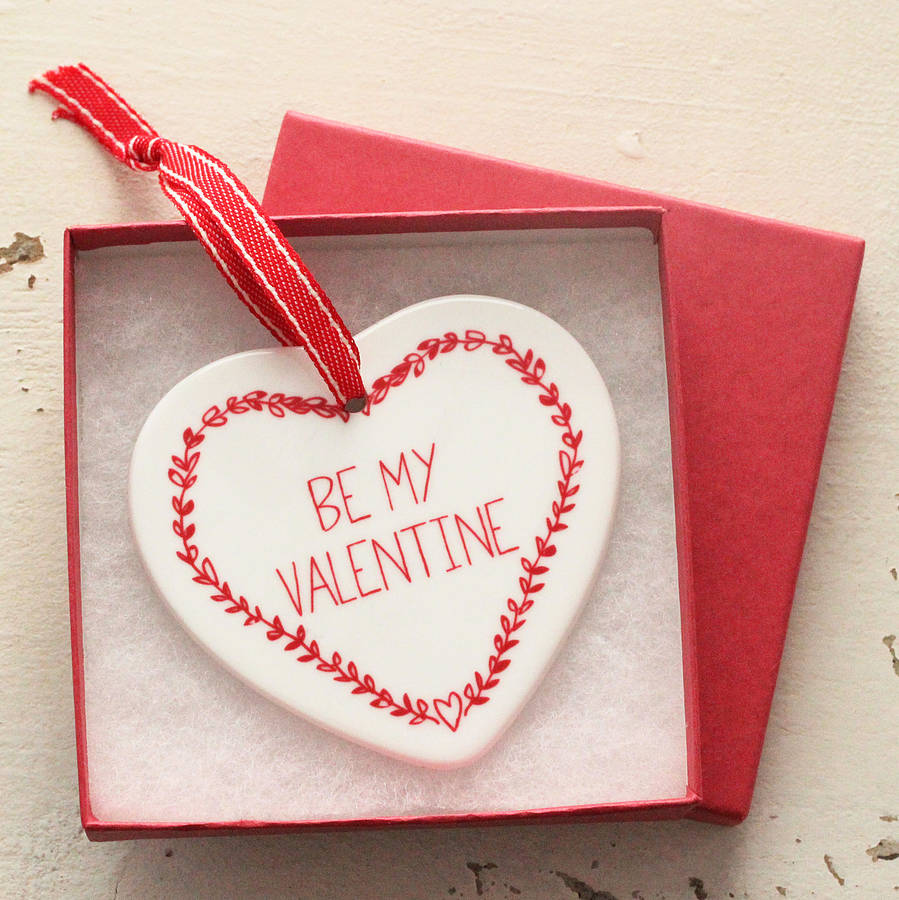 Have you every though what might be the best love present for your wife, girlfriend, husband or boyfriend? This small ceramic heart is a hanging decoration that can be used all the year round and it will always remind his receiver about the great love that they share. The main colorful palette for February 14th is kept – strict red and white hues. Of course all the messages that are printed at the front and the back side are able to be changed and personalized but a simple writing "Be my Valentine" is enough to create the proper atmosphere.
When creating the ceramic heart the factory uses only materials that will preserve the item in many years to come. Before giving it as a present, you should also think about choosing the most special gift box for it.
Personalized Love Notes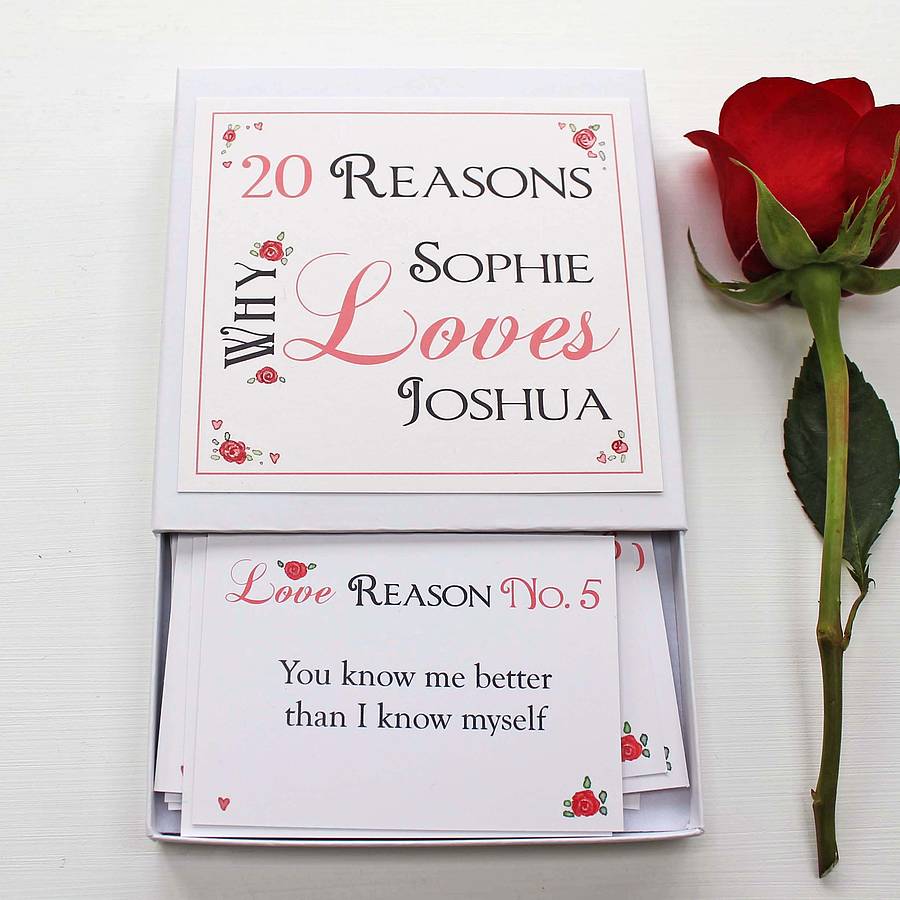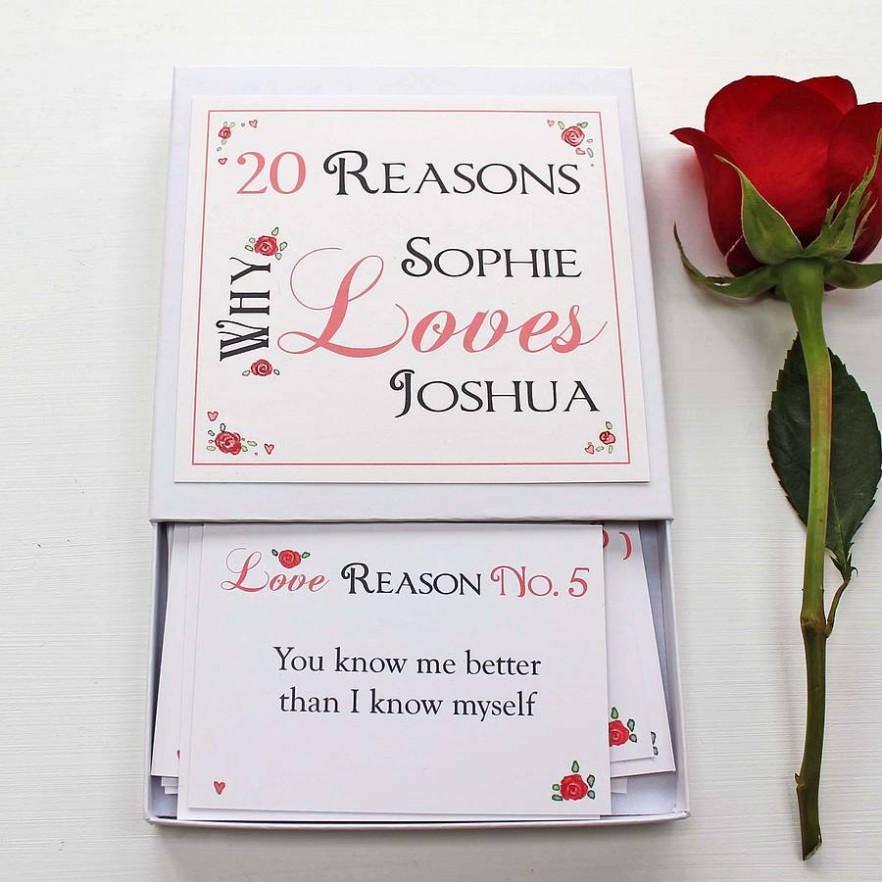 A love letter containing a message only for the recipient is a very attractive and traditional approach. This will definitely make your love feel like the only one in the world. If you want them to be more charming than expected, you would think of some kind of vintage graphical artwork. In this particular example you will find that the note card is adorned with little roses and some text. And, the good part here, is that there is not only one message inside the letter. There are twenty different texts that will remind you and your partner in life about the only divine feeling on Earth. At their back, there are roses that spell out "Love". As some of the previous items above, you can use the item for February 14th, anniversaries or just in those little moments when you come back home and say to your wife "I love you honey". It is also a perfect gift, along with a personalized photo book of all the precious memories you have with your special someone. You can start creating your photo book in just one click here https://printedmemories.com/pages/valentines-photo-book.
Personalized Valentine's Coffee Stencil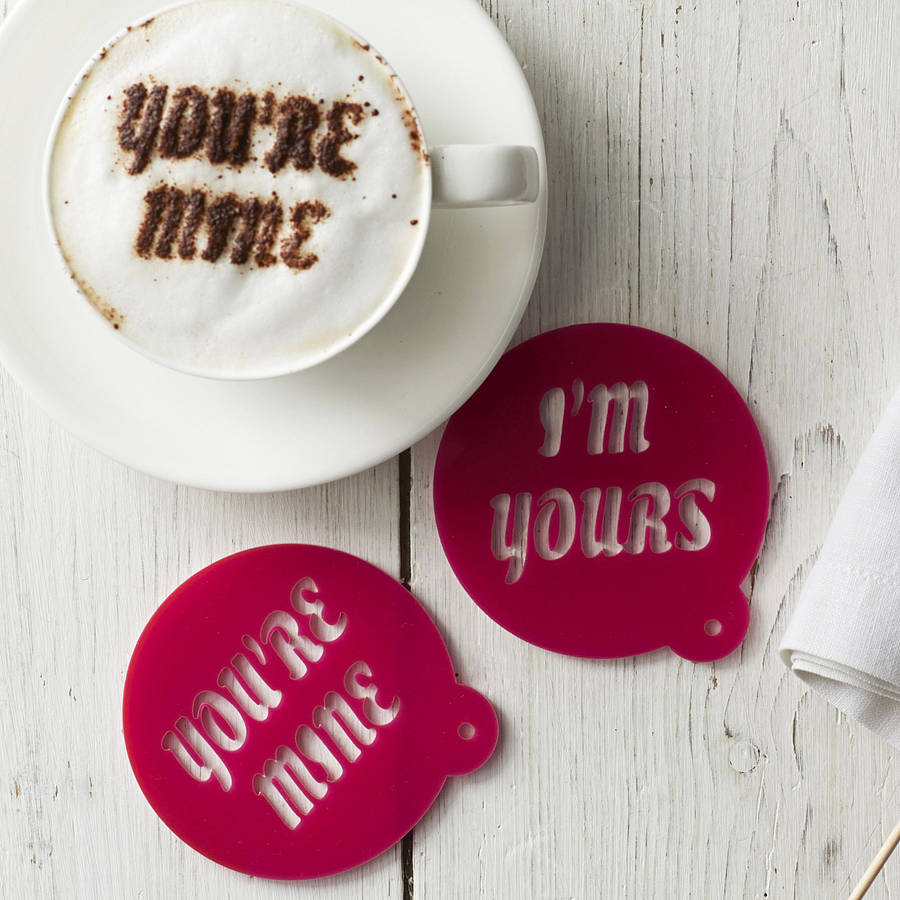 In today's world we are not able to live without coffees and all the other crazy coffee-like stuff around us. So, it is a great idea to add some various sweet and romantic messages on this stencils. You will find the item in several different colors -gold, red, pastel pink and fuchsia. This gift is not only stylish. It is full of character that creates a cozy and comfortable interior. For best effect you can add the name of the person you want to give your present to.
Heart Lollipop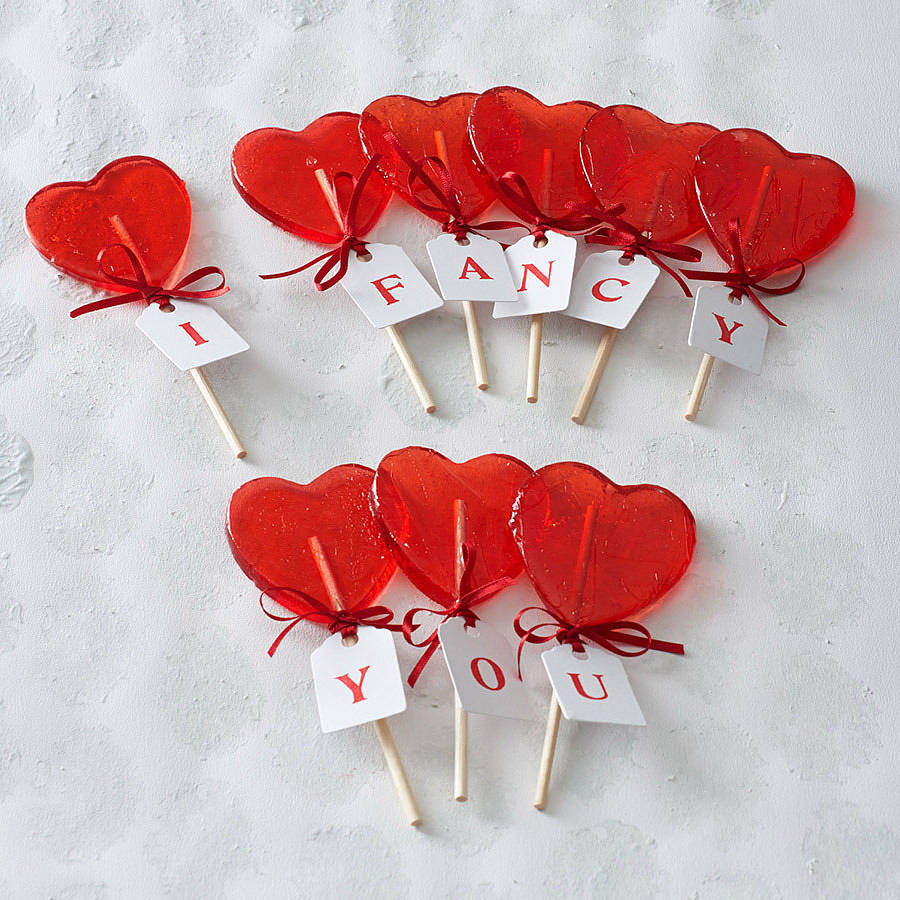 These lovely sweet lollipops are perfect for romantic celebration! They are not only suitable for Valentine's Day But imagine what a wedding will look like with some of them agreed orlajames.com. Adding some hand-stamped tags to the lollipops will add a personalized touch. The sweets can function as attention grabbing element in your home interior for the forthcoming love holiday. They will suit very well on your festive dinner table along with the rest of the romantic dinner setting. Another option is to use them as a colorful accent in the bedside table or somewhere in the bathroom, if you are planning a more intimate evening.
Arrow And Heart Stamp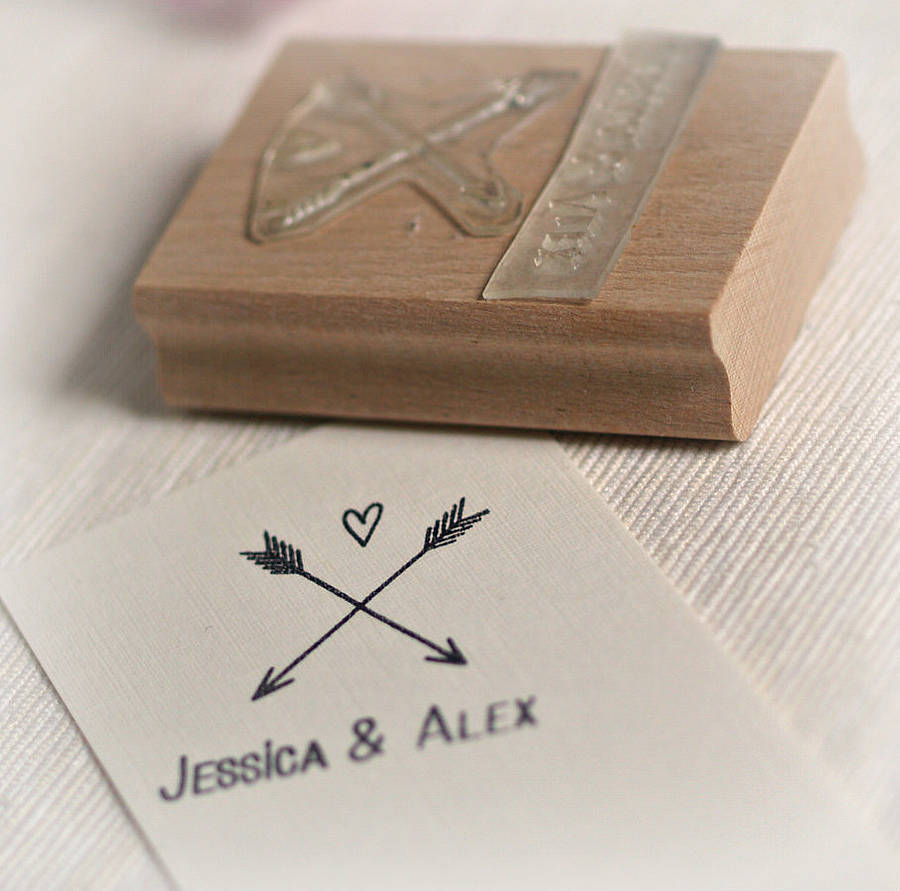 As you know, the cupid arrows are able to create romantic feelings in those who are hit by it. So, they will do a great decoration when used in different accessories. For example, you can see how gorgeous they look when used alongside the names of two people that share one love. Actually, this is a rubber stamp which resin is hand-cut and mounted onto a wooden block. In case you want to order such kind of stamp we advice you the following. First of all, you should make some test on a scrap paper in order to see if the entire surface is covered with ink. Making pre-test will help you discover the exact amount of pressure you need to make.