Personalised Love Birds Print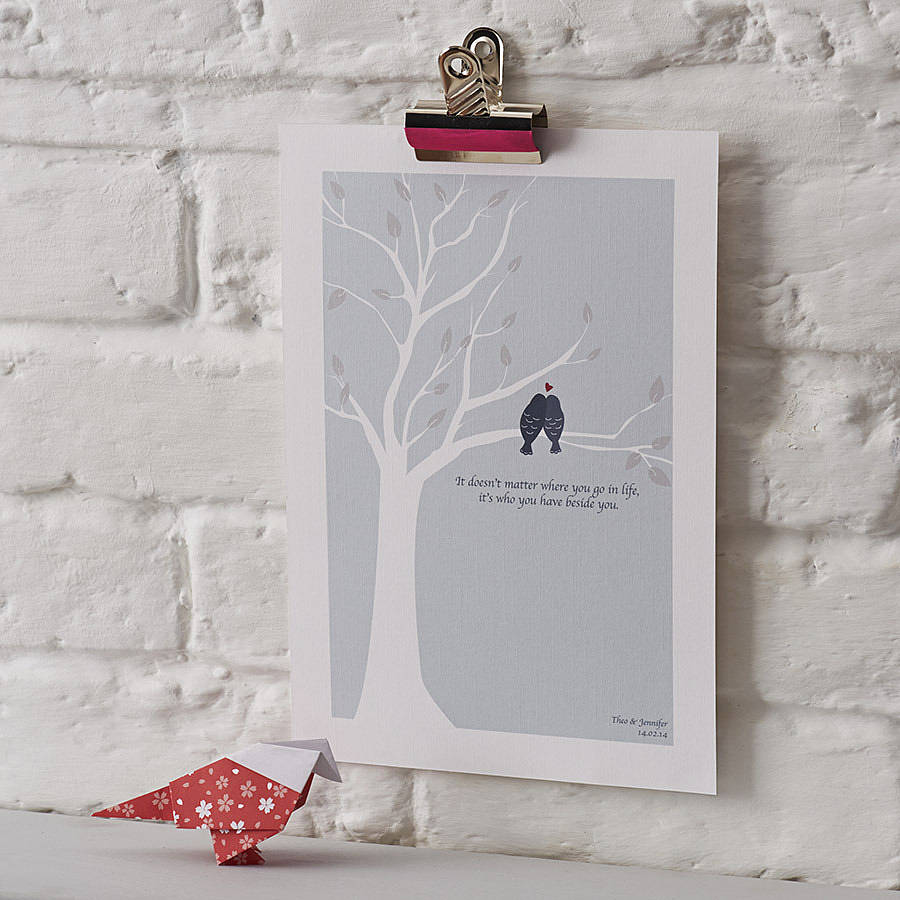 When you want to make a gift that will be remembered for a long time ahead you should think of some kind of personalized present. These kind of prints are wonderful since they represent an unique way to show your love. You can use it if your are in a romantic relationship you are just about to celebrate your first anniversary togehter. Needless to say, it is also the perfect gift for Valentine's Day.
The sweet lovely birds that sit above a romantic writing complete the beautiful composition of the personalized print. You can find that the stylish look is also achieved by adding a thin white border.
Love Message In A Bottle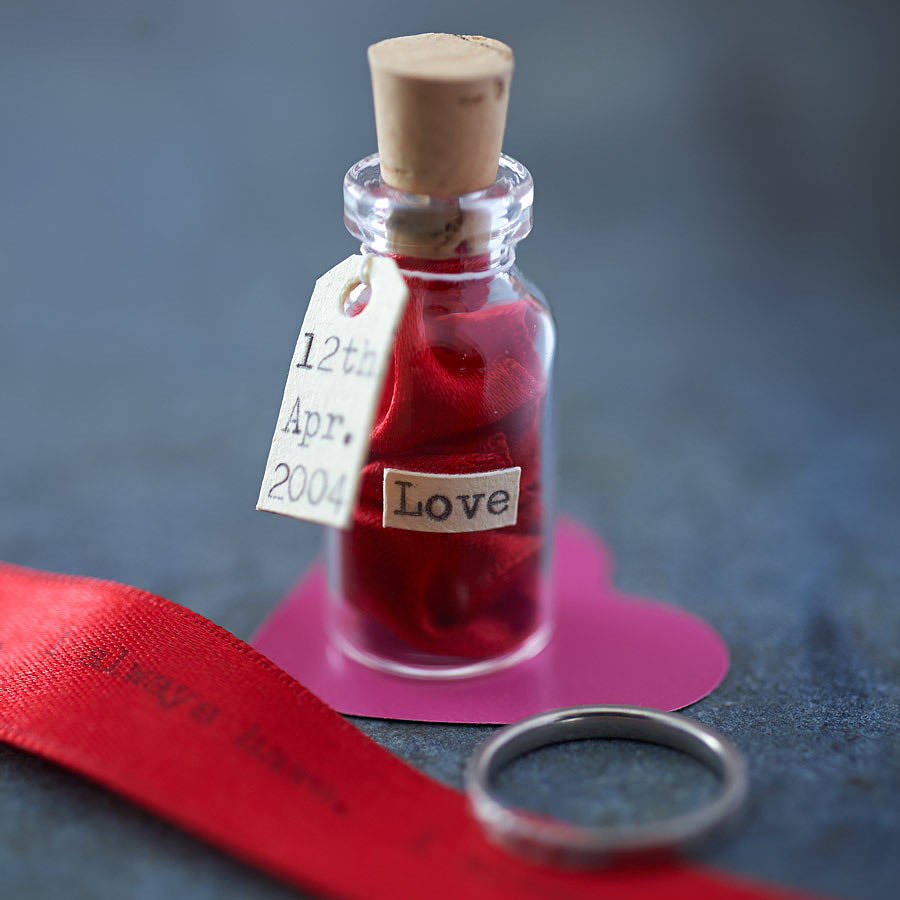 Go ahead and surpirse your love with a heartfelt message. He should open the bottle in order to explore the pesonalized note that you have written in advance. This type of gift is very suitable for occassion like marriage proposal or in the moments when you want to remind your love about favourite song lirycs or a passage of a poem that you both like as a couple. You should be certain that he will smile sincerely.
If you want to achieve the same effect as on the image above you need to type the message on a ribbon using a vintage Hermes Baby typewriter. For further decoration that will add a stylish and professional look to the bottle, you can place it in a velvet bag. Now, lets have a look at some other great Valentine's Day ideas.
My Side Your Side' Pillowcases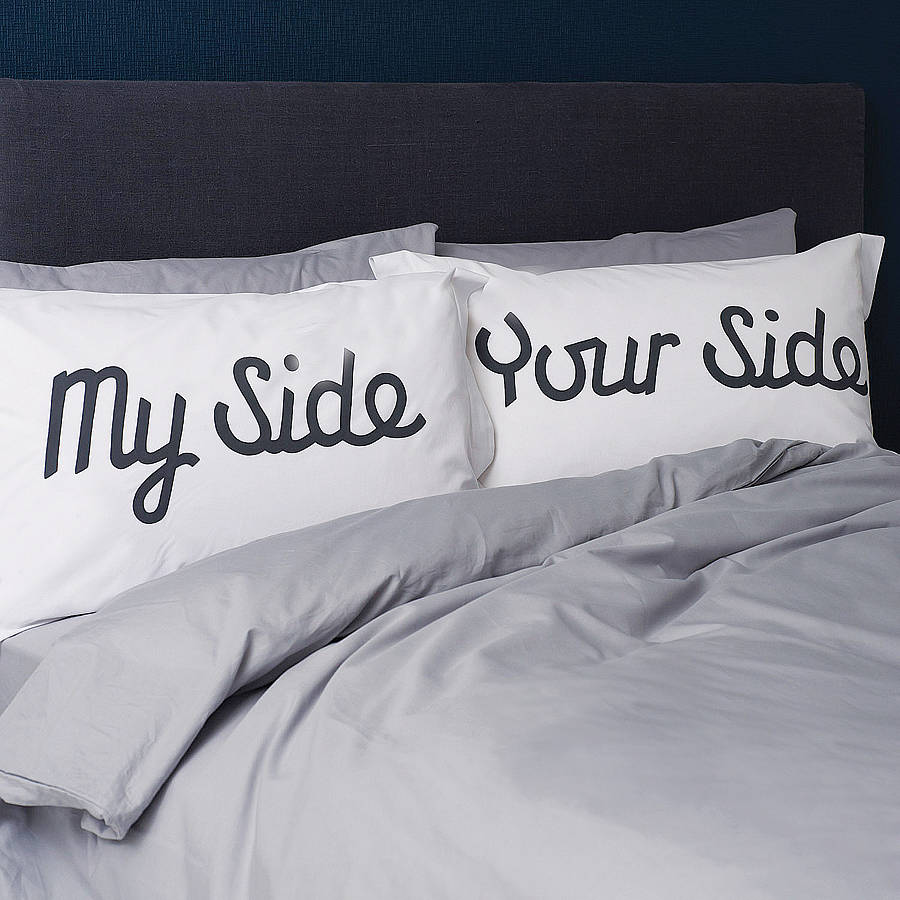 These printed cotton pillows are a great gift for a couple that lived togehter for a long time. It has a joyful character of course, not an obligatory one. They can be used for a gift when going to a wedding or engagement, aniversary or simply as a housewarming present. Well, it can also be used for Valentine's Day present and your love will admire it. They are soft and comfortable so having them at home will be a true pleasant experience.
Personalised 'Remember When' Print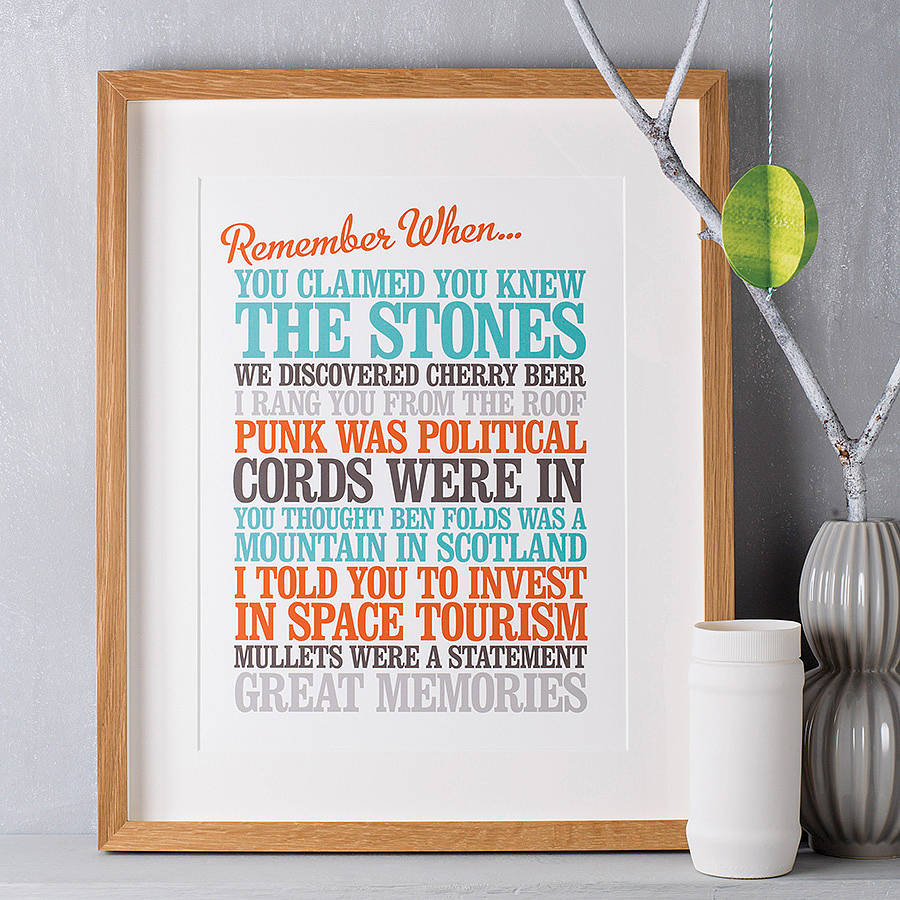 This is one unique hand-crafted personalized poster that can turn out to be the dashboard for writing precious memories. This is amazing present for a frind, children, parenst, grandparents, etc. Yes, it is not the best gift for a romantic annivesary, but for all the other more formal relatioships and not an intimate one, is will do a great job. This is the place where you will be able to keep yoyr most sincere thougts and beliefs. Talking about sincereness, we should outline that the poster can not onlu be funny but also sentimental. All you need to do now is to choose the your favorutire colors for the text area and begin importing your dreams.
Bespoke Wooden Map Heart Box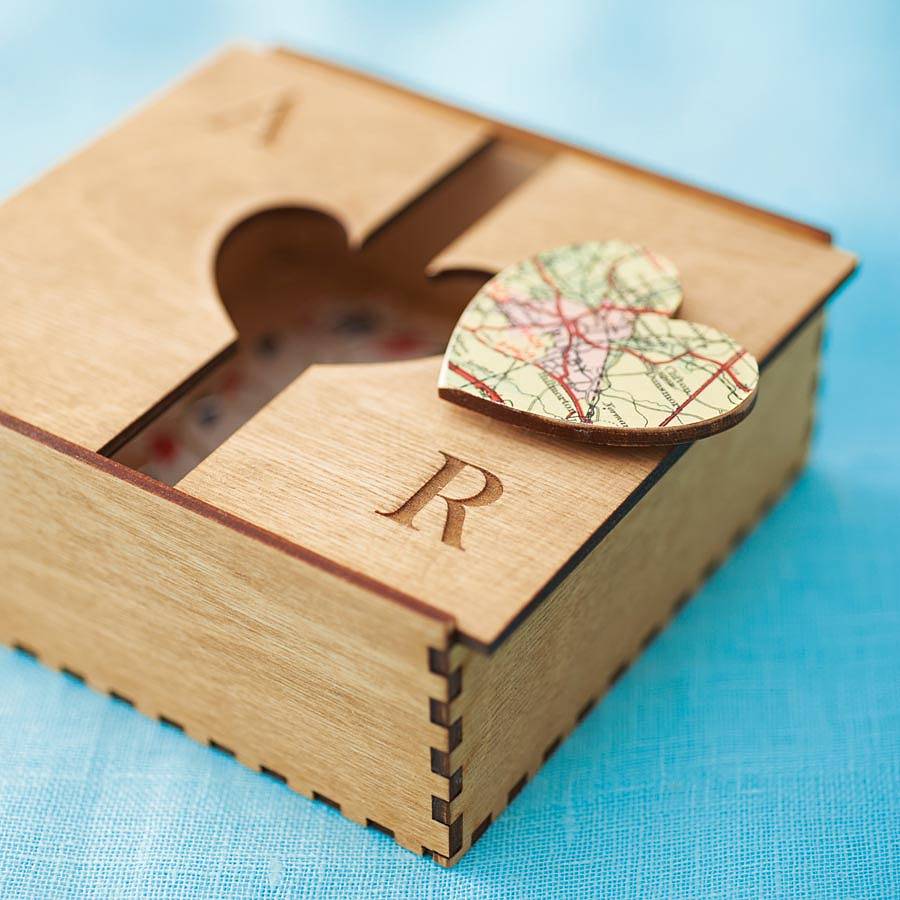 One of the most amazing items that you will see for Valentine's day is this adorable cute box featuring in the center a location of your choice. This is the perfect gift for Valentine's Day since it can be used for decoration after being given. Of course, since the tradition accepts wood as a propriate gift for the fifth wedding anniversary, this is more than a perfect item to be used as a present. The heart in the center creates a romantic mood and hides a little secret at the same time. It works as a lock that keeps the gox closed.
When choosing the location to be printed you need to think about one that has as a romantic meaning to both of you. It should be somewhere where you dream of going to or a place where you have already been. Of course, further personalisation can always be achieved by engraving your initials.
Personalised Knitted Mug Cosy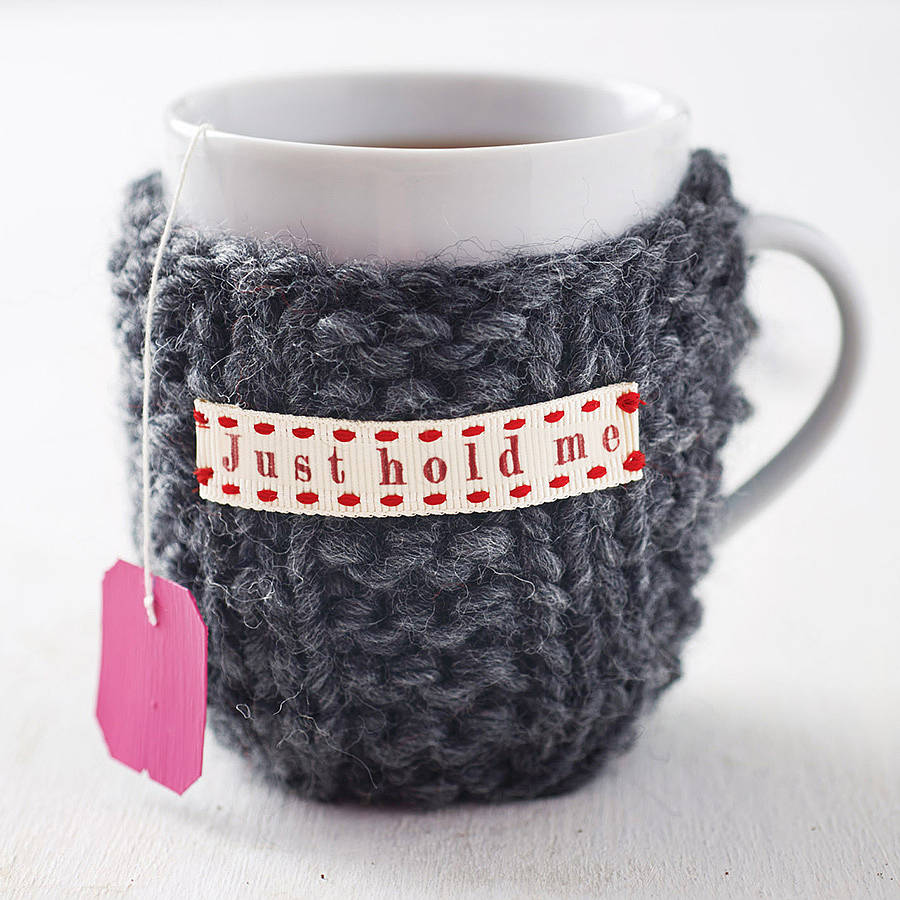 This is another gorgeous personalised Valentine's Day made of hand-knitted materials that can keep your love's coffee warm. A perfect gift for one that adores coffee in the morning. He or she will be so grateful that it will never ever happen again to leave the coffee for a couple of minitues and get back and realise that it has already become cold. You can choose any phrase, quote or nickname that has a romantic message and use it as a writing to the mug cosy. Adding a heart symbol is another way to strenghten the love mood when giving the present.
Hidden Heart Mittens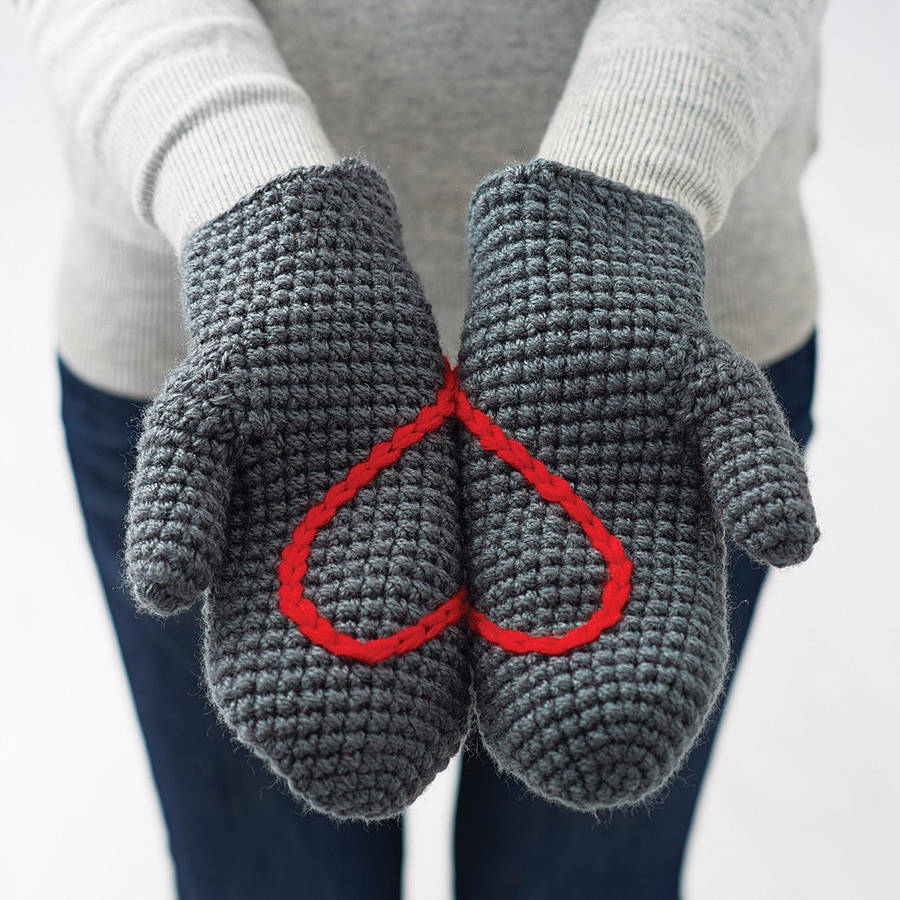 This one is lovely! It is romantic and good enough to impress your love for Valentine's Day. Actually, these mittens look completely natural and ordinary until they are united one next to another and form a beautiful heart. They are made of acrylic yarn and are suitable either for machine or by hand wash. Easy to dry they are a very suitable gift for the cold winter days. One the best features is that both of them comes with a string that allows you to join them to thread through the sleeves of a jacket, for example. This way you will never loose them.
Personalised Candle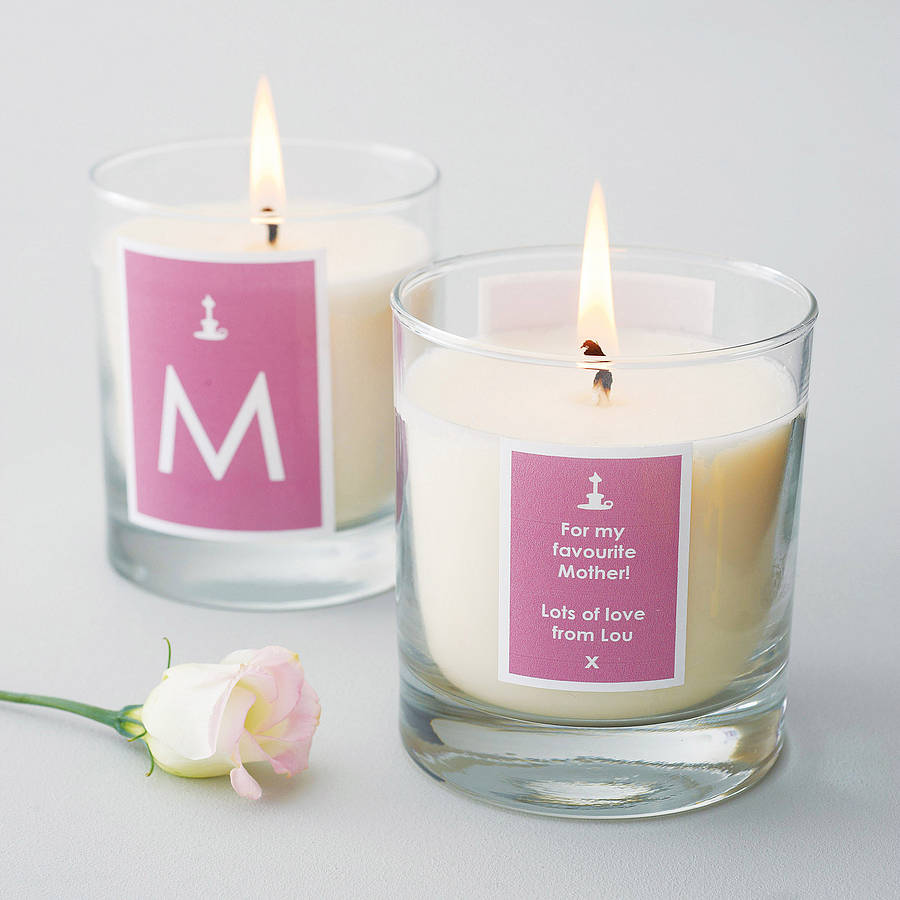 A personolised candle can warm you love's heart. Such kind of candles make a perfect gift for any kind of occassions. Even when there are moments that you simply want to say "I love you" to the person you live with. This particular item has several different design artworks suitable for different occasions, like new born baby, new home, Christmas, anniversary, Valentine's Day. In order to impress the person you will give the present to, you need to a gift box with beautiful ribbon on it. It makes it look more festive.
Dozen Literary Paper Roses Bouquet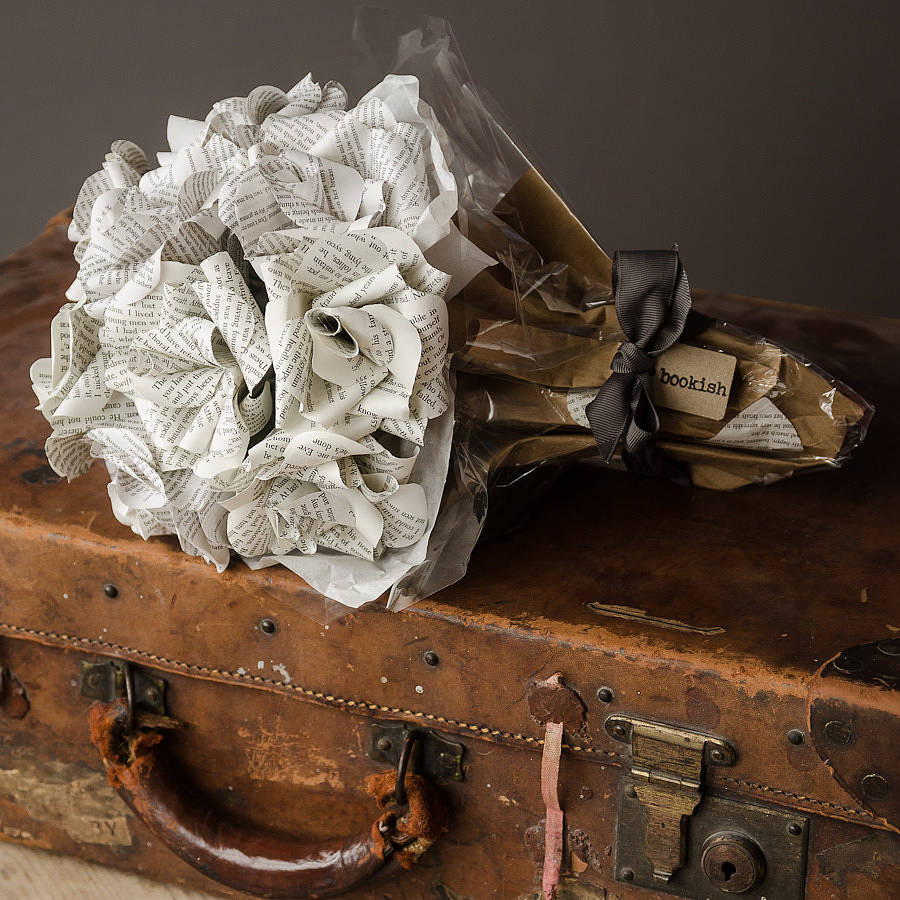 What a beatuful and creative vintage bouquet makde of a dozen of literary paper roses. Adding a stylish bookish bbow and heart-shaped confetti makes the gift a perfect completent that creates a festive mood. And when we are talking about Valentine's Day we should outline that it is a very sutaible present for anyone that is very into vintage accesories and clothing. As you can see, the roses are hand-made which makes the present unique. And the best part is that they are created out of romantic novels, so your love will be able to have a quick look at them and be inspired and charged with love emotion at once!
Love To Dream Umbrella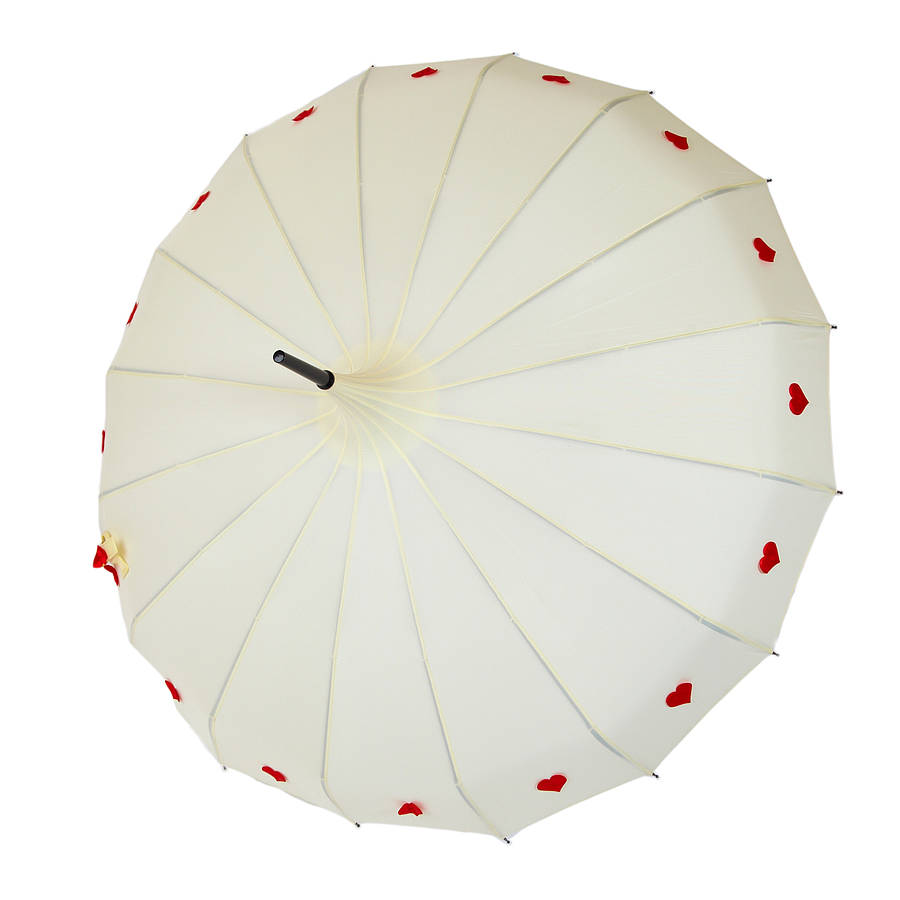 And to finish our today's article, we must mention this unique "Love to Dream" Umbrella that is a simple and stylish gift for February 14th. Well, it is also a suitablr gift for weddings since the ocassion is also devoted to love. However, once give this umbrella can be used in our everyday lives and it will also remind you love of the days that you have together and the sweet love that you share. It is made of waterproof and windproof materials. You'd better think about whom you give it to. It is better to be presented to a woman than to a man.