Do you know a way to make a statement of love in your home? We bet that if you know some tricks they will surely involve hearts, is that correct? And since we know that here, in Founterior you will be able to find your inspiration for February 14th, we have collected a small list of items that we believe will transform your interior in order to impress and remind about the most important thing in our lives – the true love. Now, let's have a look at this amazing Valentine's Day ideas.
MacKenzie-Childs Courtly Check Heart Bowl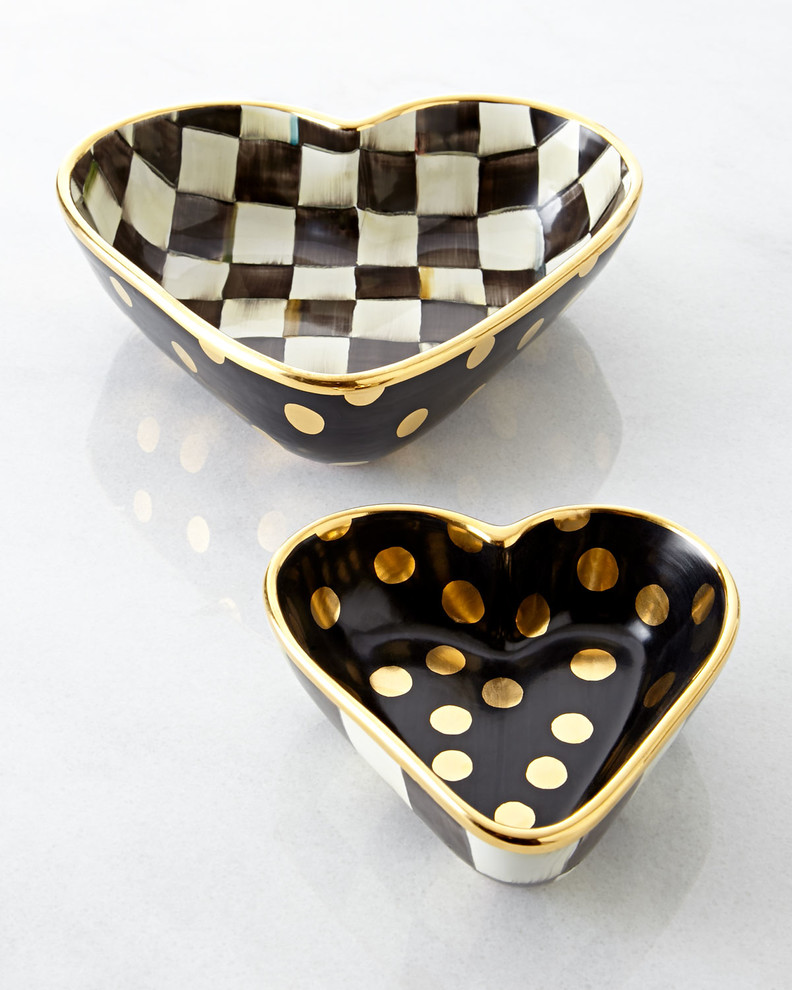 These bowls are a perfect example of a holiday decoration that fulfill any kind of requirements that should a stylish an elegant home have. The tasteful contrast of black and gold is suitable for traditional and classic interiors.
Ribbon Heart Dish Towel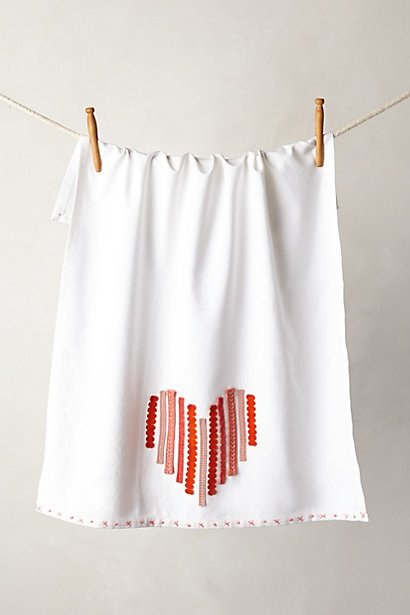 Having this towel in the kitchen can transform the place into a romantic and delicious area. There is a hidden symbolism behind the idea, though. Actually, the kitchen is the heart of every home, think about it. And that's why we should show our respect and bring some fresh hearts in it
Rainbow Heart Garland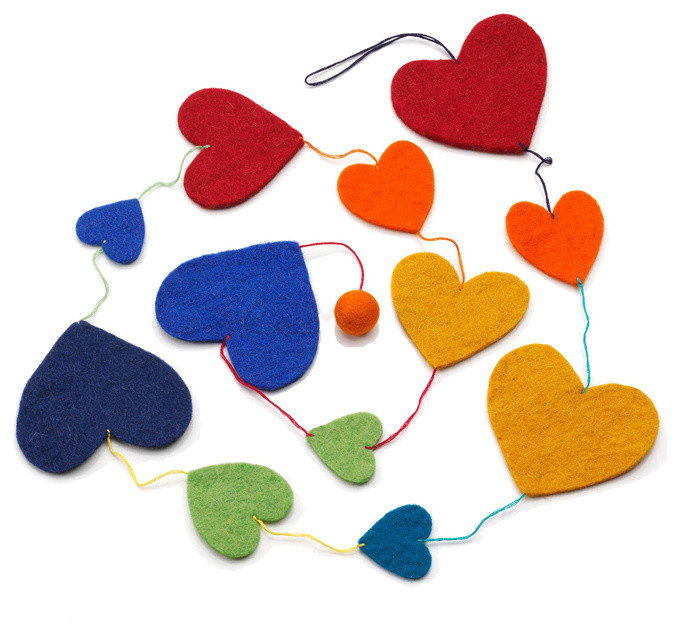 Garlands are a perfect way to cheer the interior up with a colorful splash of hearts.
Heart Collector Pillow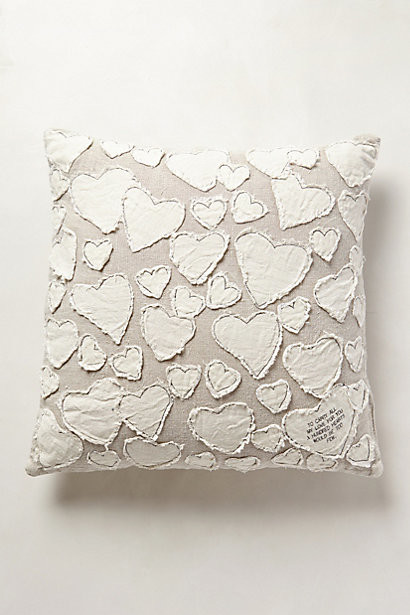 For those who despise exaggerated colorful sweet hearts that are so annoying, we have the following idea. Well, yes, it also contains hearts but in a more different way. The linen Heart Collector pillow is just the right substitute to all the commercial cliches that are used for Valentine's Day.
Heart of Gold Print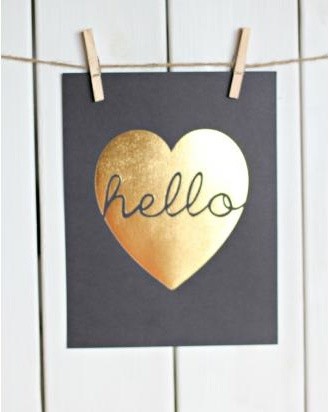 One of our professionals assume that having this gold heart will add a touch of fun in the room it is placed.
HeartGram Set, Matching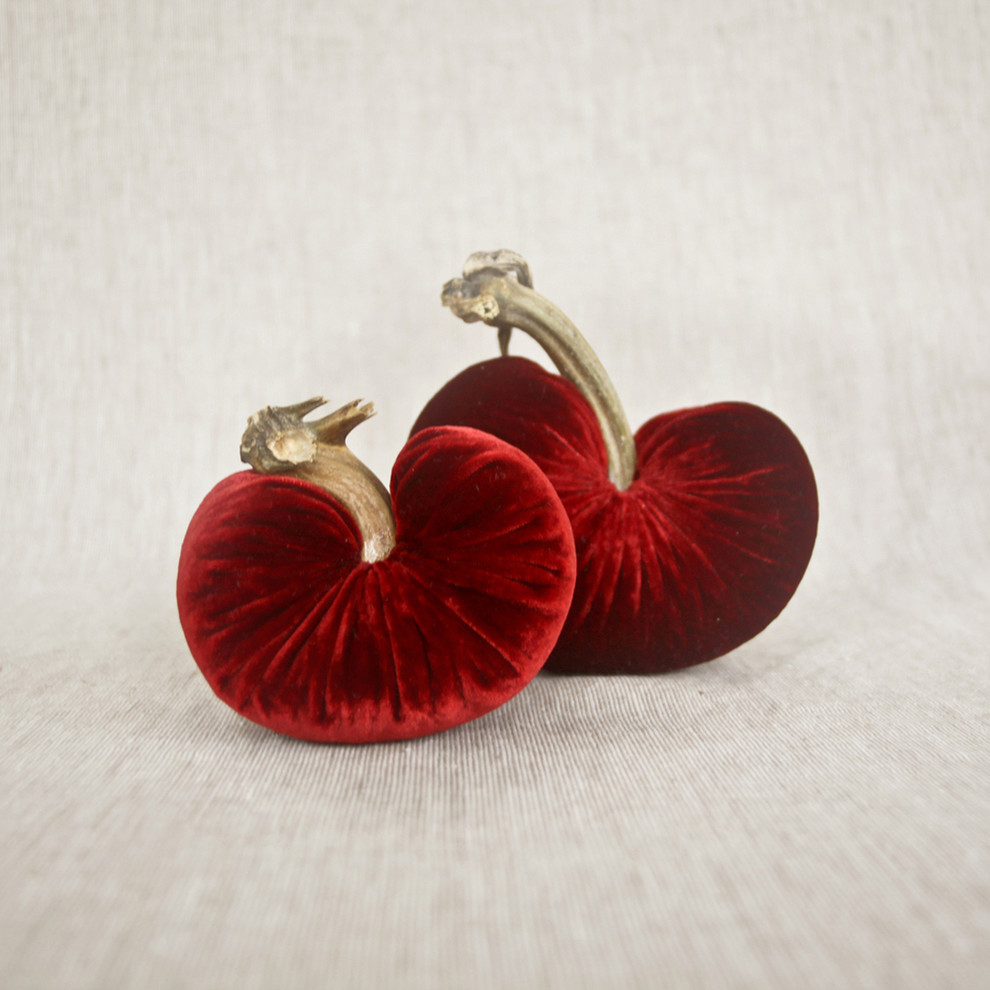 This is not actually a heart but more like a pumpkin. And it is suitable for all around the year. Of course, the velvet makes it a suitable item for Valentine's Day decoration and if you believe you will be able to blend it with the rest of your stuff, feel free to use it.
Modern Hearts-Line Limited Edition Painting
Believe it or not, this is a painting. It somehow reminds us of a box of Valentine's Day candy hearts, maybe because of the realistic look of the acrylic paint.
Ribbon Heart Plate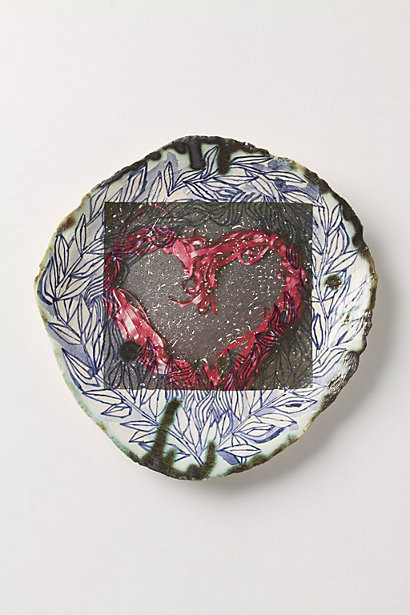 One of the most fantastic and creative ideas for February 14th! This unique peace of art is collector's item that is really hard to find anywhere around the stores. Well, in case you posses one of a kind, place it at the center of the coffee or dining table in order to achieve and use the effect of a focal point . Another way to apply it to the holiday decor is to hang it on the wall.
Preserved Boxwood Heart Wreath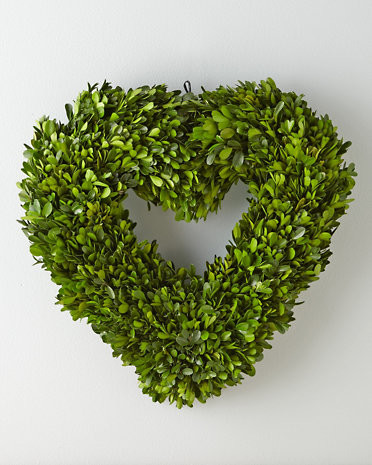 Placed on the front door this boxwood heart wreath will impress the passers by and will be a great welcome for any dear guest that you might expect for the romantic evening of yours.
Heart Pouf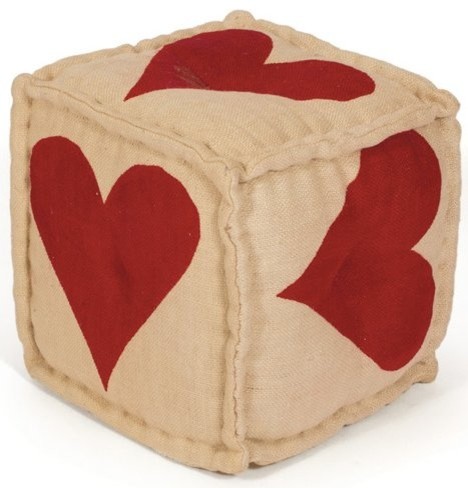 The following item is one of a series of decorative products inspired by playing cards. And what a better chance to welcome the ace of hearts right into your interior.
Black Heart Bowl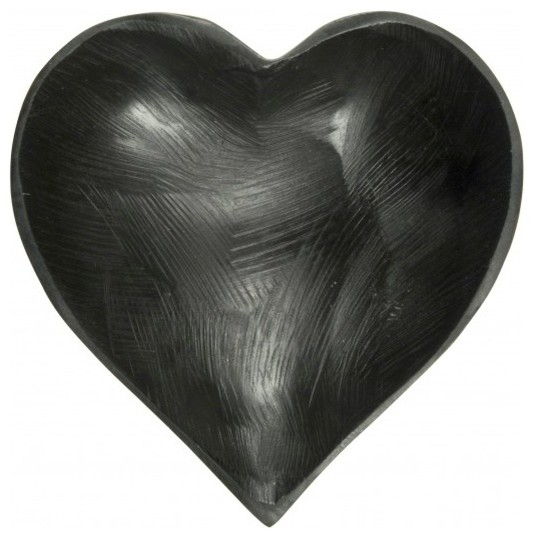 Black is not the typical love color but this dark heart makes a firm statement where placed. Let us remember that black is not only a negative color but it also symbolizes perfection and style.
Secret Ingredient Spoon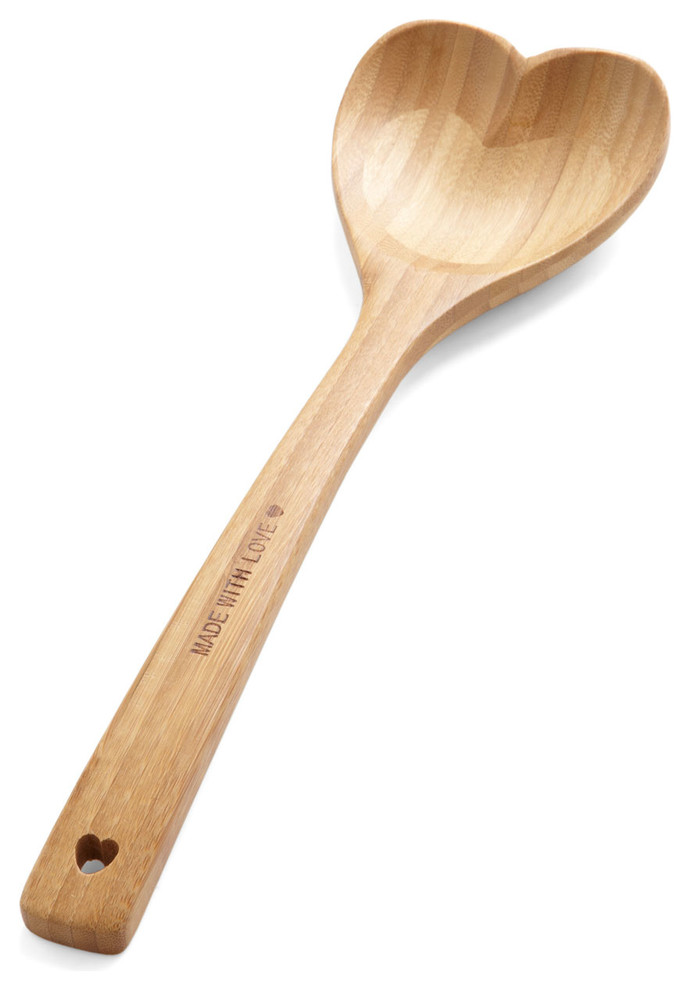 This may turn out to be the perfect gift for one who loves to cook… and knows you very well.
Heart Paperweight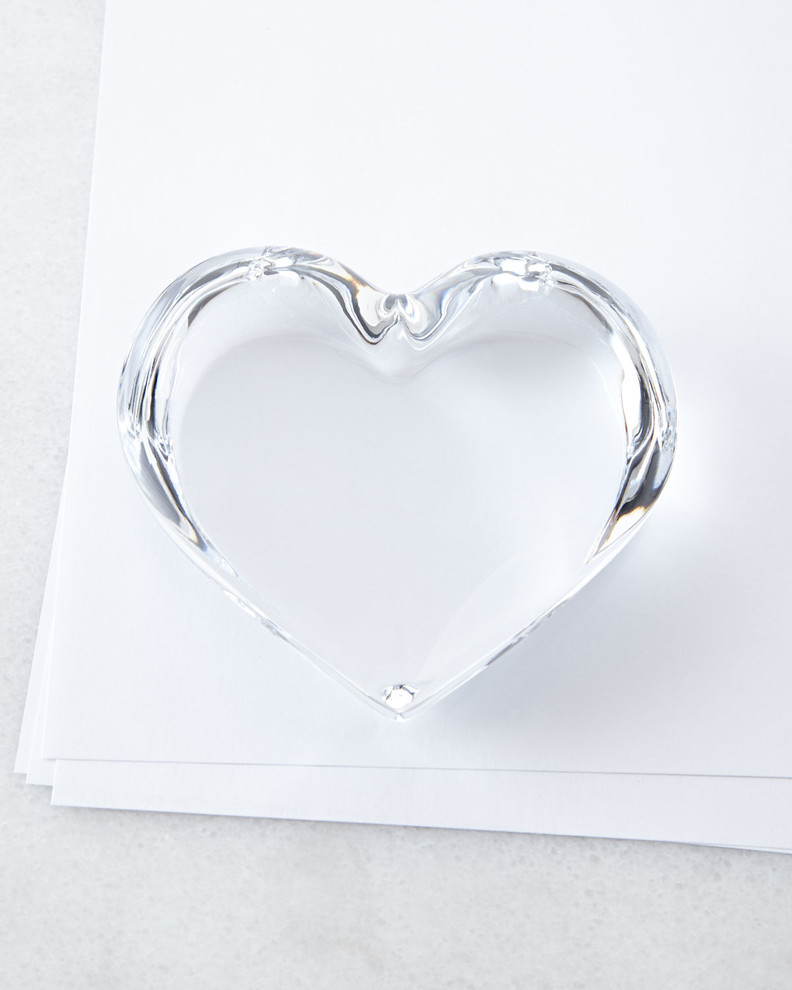 Using the glass heart inside a home is a sure way to add a little touch of glam. Enjoy.
Sequin Heart Pillow, Silver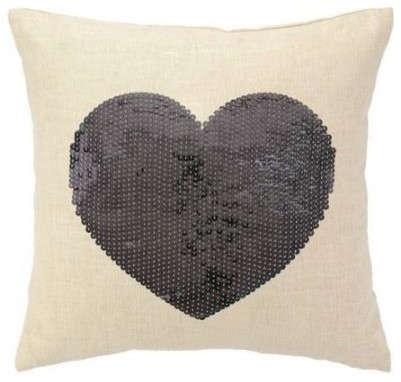 For people who like not so casual interiors and prefer more formal and stylish home atmospheres, we have chosen this gorgeous dark silver sequin pillow that will finish the holiday decor.
Cross-Stitch My Heart Pillowcases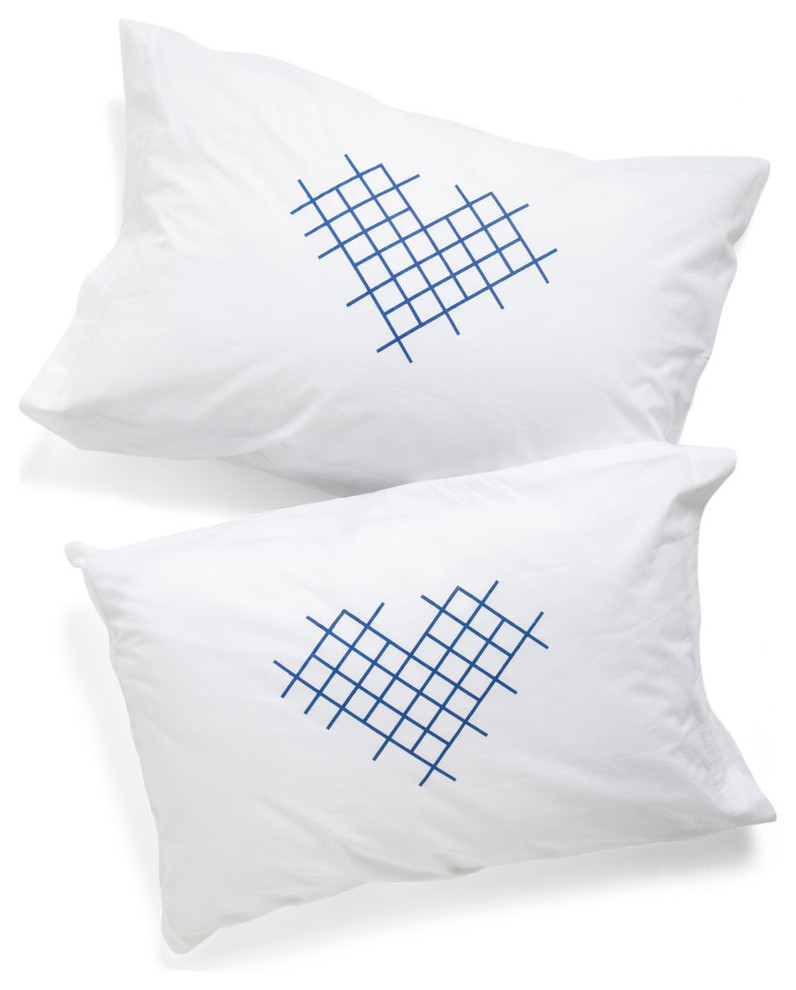 Another type of pillow target the casual person with urban modern interior. The heart pillow not only makes great decoration but it will also remind your partner about the love you share.
Please Don't Leave' Rug
Is there a better welcoming ever? Have this idea and place it at the floor in front of your main entrance.
Bless Your Heart Hand-Stamped Spoon by Milk & Honey Luxuries
This silver hand-stamped vintage coffee spoon is an iconic item for the South Yeast parts of America.
Valentine's Day Plates
Don't be shy and prepare to serve the dinner at the table. Such kind of amazing heart plates can bring some holiday atmosphere inside. It is suitable for any kind of occasions – family gathering, intimate meeting, anniversary, etc. Be creative and surprise the people on the table with your own dishes.
Personalized Carved Heart Engraved Wood Cutting Board by Wood Ink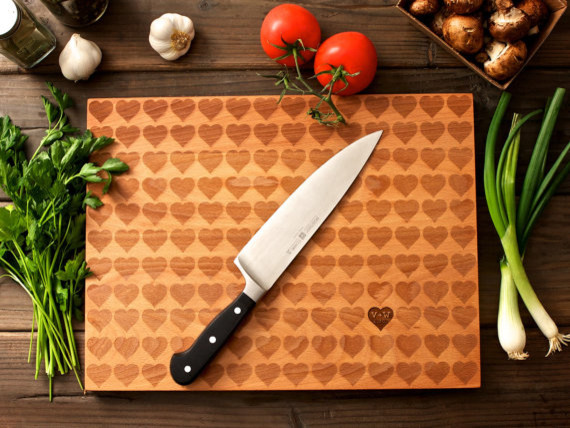 Another great gift for a person that loves to cook. It may also be used as a wedding gift, so it really depends on what are you planning for the night.
Alabaster Heart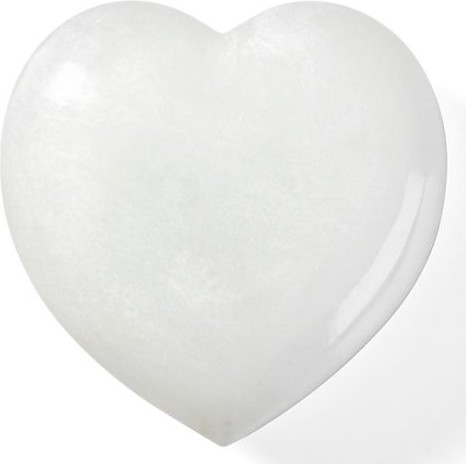 This is just the same alabaster heart as one in the old love stories. Inside the house, the alabaster heart can be used in order to make a beautiful top at the coffee table.