Sustainable Home Interior Design
Before that project has been started the idea was to build a place with a sexy and minimalist outlook that would become the sustainable home for Mark Thomas – an architect in Buzz Architecture. The sustainable home interior design is organized in the manner of the exterior – functional spaces with nice design that are ready to serve to its occupants.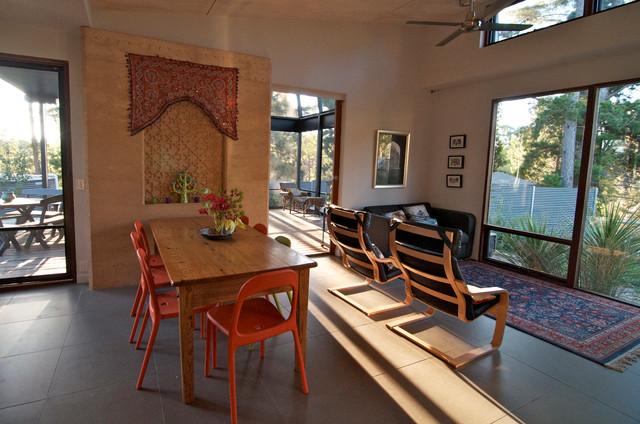 Smart interior decision was to use the north facade of the house for placing huge windows that let the sunshine in an thus providing a warm place for the whole family. In the rest of the house interior design you can find some really nice ideas with rustic furniture, modern ceiling and flooring solutions and interesting designer decisions. You will simply love this fantastic place.