Home Interior Design in Nicaragua
What can a person who pursuits the good things in life do? Will he leave the rush in the big Apple to move to Nicaragua, for example? If he is a person who desires to make the world a better place and his desire is of true nature, he definitely will. This is the case of Oren Pollack. When arriving in Nicaragua he immediately contacted Sports Donations for Impact – an organization that supports the countries in the region with sports equipment for free. When his parents arrived some years ago they had to live somewhere. They decided then to build a sustainable bamboo house, so that they could live an eco friendly live, using smart solutions that will turn their home into a natural one. The sustainable interior design of the house has many different applications – it can be used not only as a cozy home but also as a laboratory.
Native Guadua bamboo – this is the most used material in the place. Like the furniture for example. You wont see expensive contemporary piece of furniture in the house but instead you will find how the sustainable interior design solutions are working perfectly in making the place look cozy, warm and welcoming. One of the most remarkable solutions is the bamboo screen-like sliding doors. They are used as decorative element in the house with functional benefits, of course. When it is extremely hot, they can be opened in order to allow the air flow through the house while they can amuse the observer with their spectacular forms.
A feeling for true and genuine nature. This is how one can describe the atmosphere of the sustainable interior design in the house.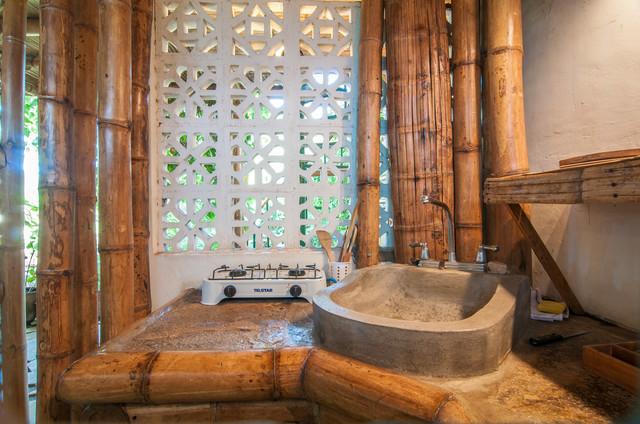 See the other images of the project by clicking them below:
[lg_folder folder="Bamboo House-Sustainable Home Interior Design in Nicaragua-Gallery/"]