If you think shag rugs are out of fashion or long gone, you're mistaken. In fact, these cushy, fluffy and fibrous mini carpets are still a versatile and fun way to add style and vibrancy to any room. From your home office to living area, these lively and smooth pieces bring an electric and sophisticated feel to every space. The highly textured coverings can elevate the overall look of any room.
Whether you have bought shag rug and are not sure where will it look best, or you've inherited one, that doesn't mean that you should go retro. There are a plethora of style options you can use to create a sophisticated-looking and beautiful modern space. In other words, shag rugs can always be your décor inspiration and do work well with all types of interior.
However, rugs can add value to your room if you know how to keep them clean. It may be surprising for you that shag rugs aren't only known for their bouncy surface and unique textured but also for their deep cleansing. If shag rugs are not cleaned properly, their softness fades.
That means to maintain the look and soft texture of shag rugs, properly cleaning them is imperative. This article includes some useful tips for decorating your living space with shag rugs.
How Can You Decorate With Shag Rugs?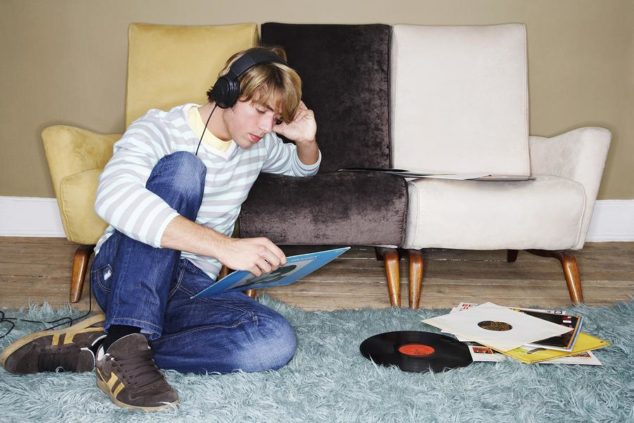 Keeping a Shag Rug Clean
This no doubt one of the most important tips when it comes to decorating your home with shag rugs. A lot of people avoid buying shag rugs as they know how difficult it is to keep these rugs looking good. Plus, getting them professionally cleaned is quite expensive. That is why it is important that you have sufficient information about various methods to care for shag rugs.
You can try the following methods:
Vacuum for Shag Carpet
When vacuuming, a long-pile of shag rug requires more attention on your part as compared to other rugs. If you're an amateur at vacuuming, the extra long fibers of beautiful rugs can get stuck in the vacuums' moving parts. Not only will it damage your cleaning machine but also damage your shag rug.
According to Household Advice, to best vacuum your shag carpet you need to adjust the setting of your vacuum's height to a high level and keep the beater bars turned off. Plus, if your shag rug is in an area where traffic is high, make sure you vacuum it more frequently. Flip it and vacuum both the sides with beater bars to loosen dirt from its pile.
Shake
Another traditional and smart tip for decorating with shag rug is to shake it with your hands. All you need to do is to take your rug outside and rigorously shake it by holding its corners firmly. It will help loosen its dust and dirt.
Spot Clean
You have to be active if you own this unique textured rug. That means if your shag rug is accidentally stained with small spills, spot clean it. It is the best way you can treat the stained area without having to wash the entire rug.
The trick here is to spot clean quickly before stains settle in. To do this, it is important that you always have rug cleaning supplies at your home. All you need to do is soak up the spill with cleaning liquid and press it firmly. Leave it there for a few minutes and blot it to let the cleaning solution work.
Shampoo
You can also hire a carpet cleaner for shampooing the shag rug. He/she will distribute the shampoo with hot water into the shag rug. It will help lift stains and soils immediately from the rug.
Professional Cleaning
Calling professional cleaners is an effective way to keep your shag rug cleaned and good-looking. Experts know how to prevent damages that home cleaning material can cause to your beautiful carpet. It is better not to take risk if your rug needs special care that is hard to provide at home.
Best Places To Decorate With Shag Rugs
Living Room
The best place to decorate with shag rug is your living room. Shag rugs effortlessly infuse your living room with character while adding a sense of warmth and space. Decorating your living room with a shag rug can give it a luxurious feel and make it fancier.
Under Desk
Home offices can be best decorated with shag rugs as they help you relax and increase your productivity. Shag rug under your desk offers a perfect place to relax your feet while sending emails.
Reading Corner
Shag rugs in decent and cool colors can create a cozy paradise if placed with a reading chair. A leather shag rug is the best choice for high-impact texture.