A roof system can last about 20 to 50 years depending on the material and installation. However, there are a lot of factors that could shorten its life expectancy, such as weathering and natural defects. Roof damage never occurs at a convenient time and could escalate if not addressed immediately.
To know what signs to keep an eye out for, read on.
1, Damaged Shingles
The most definitive way to know the state of your roof is to check the shingles for signs of wear. Deformation in shingles usually manifests through cupping, in which the edges turn upwards; and clawing, in which the edges come up. These happen after years of enduring changing weather conditions and could be a sign that your roof is near the end of its life cycle.
If you have asphalt shingles, another way is to check your gutter for loose granules, especially after rainfall. It's normal for newly installed asphalt roofs to shed granules sometimes, but if your roof is already 10 to 15 years old, it's a sign of deterioration. If you see discoloration wherein some shingles are darker than others, that's another indication that the granules have been damaged by overexposure to sunlight.
For cracked or missing shingles, it doesn't automatically mean that you need to replace the whole roof. As long as the tabs are still intact, you may patch up the pieces or areas that need new shingles. Just don't forget that constant patchwork may lead to a bigger damage over time.
2, Sagging Spots
Sagging is a telltale sign that your roof is already beyond repair. When your roof or ceiling starts to droop, that means a water leak that has affected your house's structural integrity. Other indications of moisture damage are rotting and decaying. As you may know, structural issues pose serious danger, so an immediate roof replacement should be in place.
In this case, look for a roofing Murfreesboro TN company to help you assess the extent of damage water leaks from the roof have caused to your house's structural integrity. 
3, Stains On The Ceiling And Walls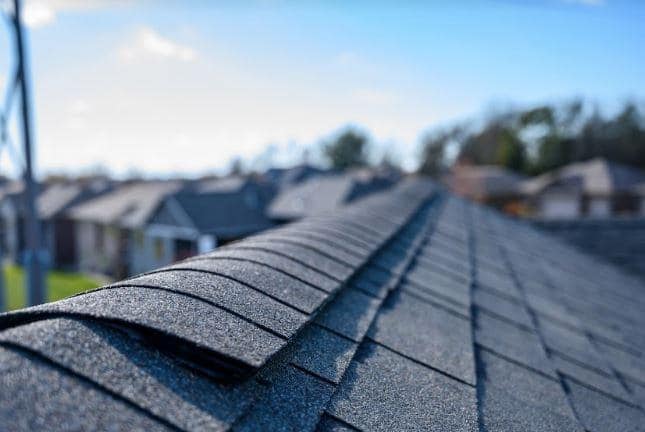 Another clear sign of severe roof damage is the presence of stains due to leakage. Even a small spot should be treated as a serious warning. Once water penetrates the walls, it could quickly weaken the foundation of the house and even extend the damage to the flooring.
4, Sunlight Passes Through
If you live in states that don't get frequent rain and snow, you won't see sagging or stains, and it will be hard to tell if your roof is indeed damaged. Instead, check if sunlight passes through the roof boards and into your attic. You should be able to gauge the extent of the cracks by how much light gets in. If the cracks are big enough, it could be dangerous because it means wind, rain, and snow can also get in.
Instead of a DIY fix, it's best to get in touch with specialists in roofing Rome GA or where you're located to make sure that roof cracks are dealt with professionally. 
5, Moss And Algae Buildup
Most homeowners see moss and algae buildup on their roof as a simple aesthetic issue and take matter into their own hands. Old roof tiles are not algae-resistant so some use pressure washing tools to eliminate the persistent deposits. However, this may lead to destruction of granules that render the roof weaker. 
If you tried to clean moss and algae buildup and ended up damaging your roof, it might be a better idea to replace it with algae-resistant tiles. This is a more expensive but safer choice than to risk your safety under a weak roof.