If you're anything like the average person, your home is probably cluttered and in dire need of extra storage space. Luckily, there are a few easy and inexpensive ways to create more storage in your home without completing a renovation. It just takes a little creativity and some elbow grease. It's time to declutter your home and get organized once and for all. Though, it can be challenging to know where to start. Here are a few tips on creating more storage space in your home.
Maximizing Space in the Living Room
Many people are surprised to find out just how much living room they have once they start decluttering and reorganizing. If your living room is currently crammed with furniture, knick-knacks, and other items, it may be time to consider a new layout. Maximizing space in the living room can be as simple as moving pieces around or investing in new storage solutions. An excellent place to start is by removing any unnecessary furniture. If you have parts that take up a lot of space but are not being used, get rid of them. You can also try rearranging the furniture to create a more open and inviting space. Once you have cleared some clutter, you can start thinking about storage solutions.
Storage Cubbies
Consider adding some storage cubbies if you have an empty wall in your home. Storage cubbies are great for storing things like books, toys, and knick-knacks. You can find storage cubbies at most home improvement stores. It's easy to install them, and they can help you make use of an empty wall. If you don't have a blank wall, you can also find storage cubbies with shelves. Also, you can contact companies that specialize in making storage cubbies according to your specifications. If you need one, you can contact the folks at amazing team ucanstore.co.za, where experts will handle the entire process for you from start to finish. They will ensure that you have perfect storage space for your needs. They will also deliver the storage cubbies to your home and install them for you.
Using Multi-Purpose Furniture
One way to create extra storage space in your home is to use multi-purpose furniture. This means finding furniture that can serve more than one purpose. For example, you can find a coffee table that doubles as a storage ottoman. This type of furniture is great because it allows you to have the storage space you need without taking up too much room. Another option for multi-purpose furniture is a daybed. A daybed can be used as a sofa and then transformed into a bed at night. This is perfect for small spaces because it means you don't have to have a separate bed and sofa taking up space.
Built-in Knee Wall Dresser
If you have an unused knee wall in your home, put it to good use by turning it into a built-in dresser. This great way to add extra storage space to your home without extra floor space. All you need to do is build some shelves or cabinets into the knee wall, and voila – instant storage space. It's also a great way to add extra character to your home. The built-in dresser can be painted or stained to match the rest of your décor. This is a great storage solution for tiny homes or apartments.
Closet Organizers
Another great way to create extra storage space in your home is to install a closet organizer. Closet organizers are great for organizing clothes, shoes, and other items. They can also help you use the space in your closet more efficiently. There are many different types of closet organizers available on the market, so you should be able to find one that meets your specific needs. Measuring the space in your closet before purchasing a closet organizer is vital to know precisely what size and type you need.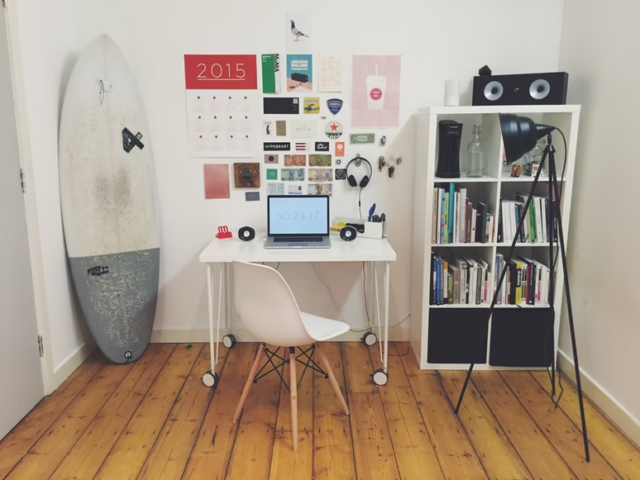 Garage Storage
If you have a garage, you know it can be challenging to keep it organized and tidy. However, there are many different types of garage storage systems available that can help you to get your garage organized and help you to find what you need when you need it. Garage storages usually come from shelves, cabinets, and racks. Choosing the correct type of garage storage for your needs is essential to get the most out of it.
In conclusion, if you are struggling to find storage space in your home, consider some of the creative solutions presented in this article. You can transform even the most unlikely spaces into functional storage areas with ingenuity. You can also free up additional space by decluttering and organizing your home. So get started today and enjoy having a tidy, well-organized home.