Sometimes, it seems that we can make our lives less complicated just by adding a couple of things that will ease our everyday tasks. And you are right indeed. Due to super-fast life, our demands have changed, and having to deal with the house things that take us too much time can be just an additional reason to be overly stressed out. So, a whole bunch of digital stuff and small home gadgets help us go through the day smoothly. So, we have compiled a list of the things you can add to your home that will make your life easier.
Water Softener System
Water softener systems are one of the best home updates you can possibly get. There are many different types of these systems that are used for mineral elimination that can have negative impacts on our health. These elements are responsible for kidney and other health problems. Speaking of the different water softener types, you can choose between salt-based ion exchange (calcium and magnesium hard water minerals are swapped with sodium ions), salt-free conditioners (which use a process called template-assisted crystallization), reverse osmosis, and distillers. When getting a water softening system, you need to take into consideration water softener system installation costs and see what your budget-friendly options are. Water softeners are very durable and will serve you long-term. However, you need to see what the most suitable type is for your household.
Ten-Tier Shoe Rack
This rack is not just easy to assemble but is also a spacious shelf where you will be able to fit 50 pairs of footwear in no time. We all know that shoes can make a huge mess and that they may get damaged. So, instead of searching for the other pair, you will have everything perfectly organized. The best part is that you can assemble the shelves according to your own demands. If you are a fan of long boots or high heels, then you can easily remove one of the shelves. With this rack, you will not only have enough space to fit all of your shoes, but you will also organize your space in a much better way.
Stainless-Steel Mixing Bowls
If you are a kitchen fan, then you know how bowls can slide on the counter and irritate you. And this is the real deal. At the last moment, you find your bowls flying over the counter. That is why you need to get yourself some bowls with silicone bottoms. Since these bowls come in a set of different sizes, you can fit them into whatever you want. Instead of throwing the leftovers away, you can comfortably put all of your leftovers in these bowls and just put a silicone lid on them. Lids of the different colors will help you mark and sort your food.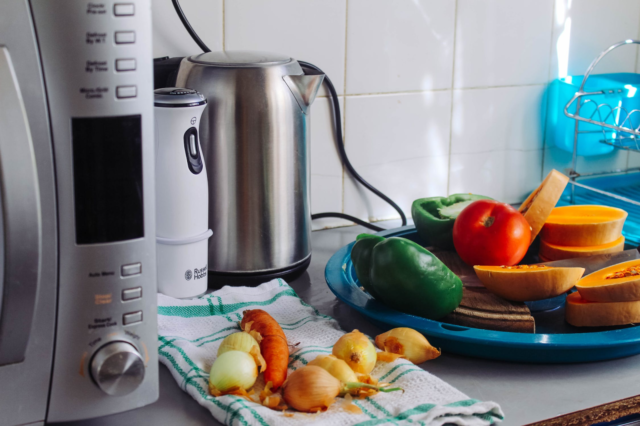 Cordless Driver
This is definitely a machine every home needs to have. It is a rechargeable cordless driver that will not make your life a misery while drilling wood, metal, plastic, or any other material. These properties are enabled thanks to an 11-position clutch. This powerful little drill is safe to be used at home for small fixes and is a good pick for professionals as well. A single battery charge can ensure you a half-hour of constant drilling.
Portable Generator
Nothing can drive you off a cliff such as inexplicable power outages. Well, we've got your back. Investing in a portable generator will transform your life for the better since this powerful, little thing can give you eight hours of energy supply for multiple appliances and heavy-duty tools. A portable generator is an absolute must-have in the areas where power outages are common, as well as in the areas where heavy rain and extreme weather conditions take place.
Pancake Batter Mixer
Making pancakes somehow causes a huge mess. Luckily, there are some new tools that can help you make your favorite snack in a couple of minutes without a whole variety of the different dishes used. This pancake batter mixer is, in its essence, a bottle with a blender ball within. All you need to do is to put in all the ingredients and give them a good shake. Because of the silicone spout on the top, you do not have to worry about the heat. It will not get damaged.
You can always make your home more functional just by adding a couple of simple things. No matter how small these things are, if they are used properly, some of the daily tasks will be much easier to perform. On the other hand, some devices, such as water softener systems or generators, may help you have a better quality of life.