Wooden Panton Chair
Just a few skills with a chainsaw and this piece of wood has become a real masterpiece looking very much like the classical Verner Panton's chair .
Image 1:
Matthias Brandmaier has an unusual and modern point of view. His idea was to create the original and interesting furniture by cutting one beech trunk with a chainsaw transforming it into a comfortable chair.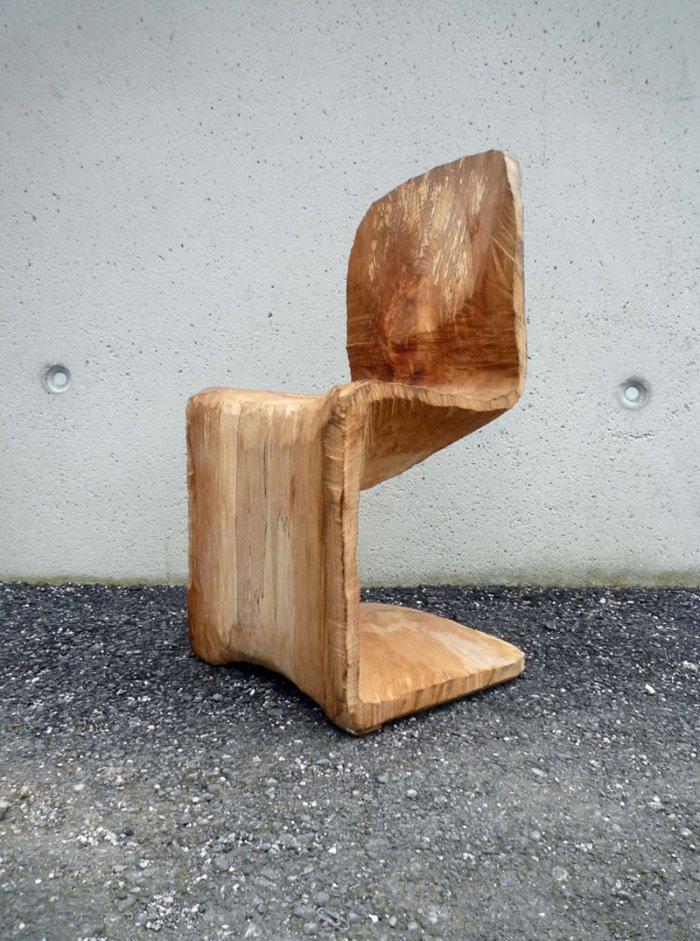 Image 2:
The design of the rough chair has nothing in common with the past of the chairs in the 60s. The rough traits may seem inconvenient but this is not exactly true. Its mysterious appearance will attract any of your guests and they will become eager to try if it is comfortable or not. An as a result, they will be simply charmed.
Image 3:
Because the environment is very important for all of us, this piece of furniture can not be designed a large size. It is better to stick to the normal size of an usual chair, thus providing comfort following the proportions of the human body.
Image 4:
Of course, this peace of furniture can be used in every room in combination with almost every kind of materials.
Now, let's have a look how it fits the exterior spaces. In the garden, the chair will be a comfortable sitting furniture that will match the natural surrounding environment.