Fascination with cobalt blue is bound into our culture: we can trace our interest in the pigment from renowned works of art, like Van Gogh's The Starry Night, to modern haute couture offerings, like Valentino's rich cobalt apparel. The color evokes vibrancy and calmness simultaneously, making it versatile and appealing. Now, it makes an appearance in the bath through artisan tile, faucets, tubs and vanities, showing its ability to add a bold dimension to an interior. See how this longstanding shade transforms the modern bath with the series of cobalt-colored products below.
Artisan Tile
The Hastings Tile & Bath Artisan Glass Tile Collection is, as the name suggests, crafted entirely of artisan glass. The collection is comprised of countertops, wall and shower panels, framed mirrors, towel heaters, basins and mosaics, and – of the more than 90 colors and styles it features – includes a vivid cobalt blue. Juxtaposed with clean white tiles, the splash of color draws the eyeline to normally disregarded regions of the bath, like the inside of the shower.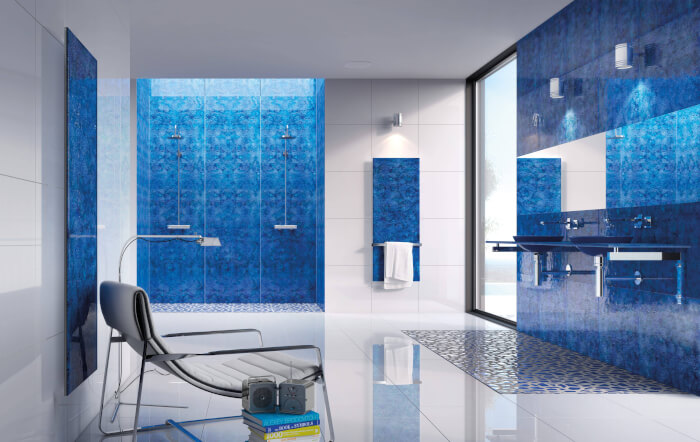 Faucets
THG-Paris' Beyond Crystal Collection, designed by Remi Tessier, includes rectangular Baccarat crystal handles in cobalt (as well as red, champagne, aqua and clear crystal) and incorporates an optional LED system that illuminates the crystal with the ambience of candlelight. The striking crystal – illuminated or not – serves as a modernly elegant addition to the bath that enhances the sink.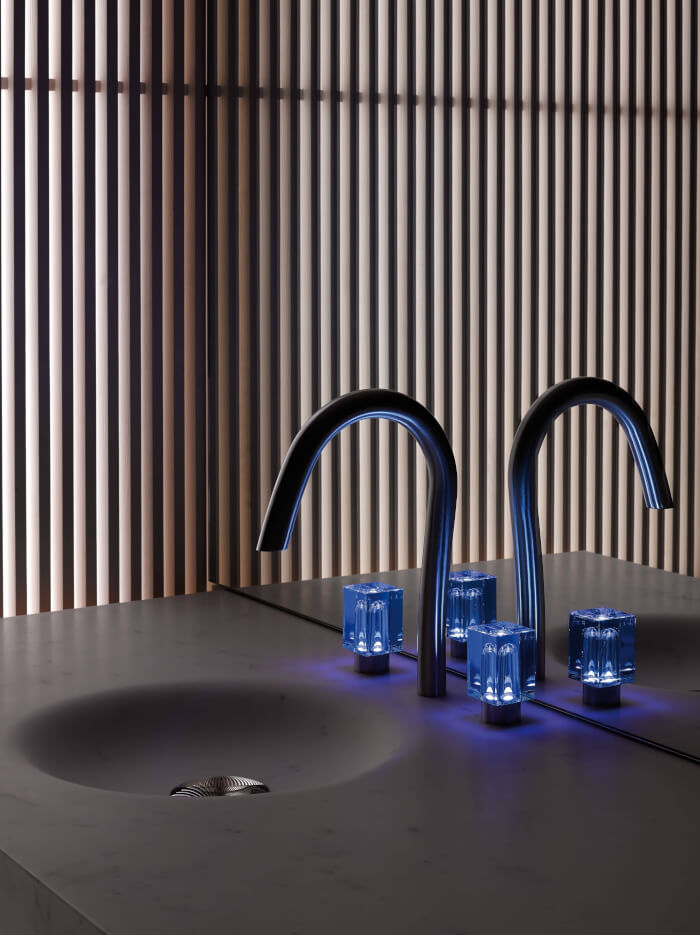 Hastings Tile & Bath's VOLA is Arne Jacobsen designed and retains its place in design history and as single lever, deck-mounted, wall-mounted and electronic "hands free" models. Its cobalt-colored variation provides a pop of color with compact size.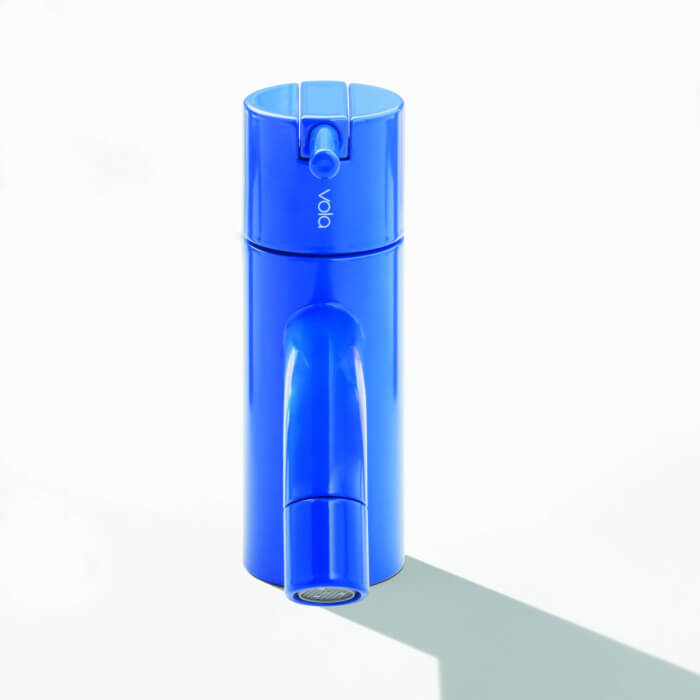 Bathtubs
Drummonds' Wye bathtub shows the influence of the 18th century Bateau or "boat" bath with high sides and classical symmetry. It retains the characteristic curves of the traditional Bateau but with a more practical and comfortable option for bathing. Available in any matte or gloss color (in addition to raw and black and polished or primed variations), its cobalt version shows that the most functional element of the bath can also be the most stunning.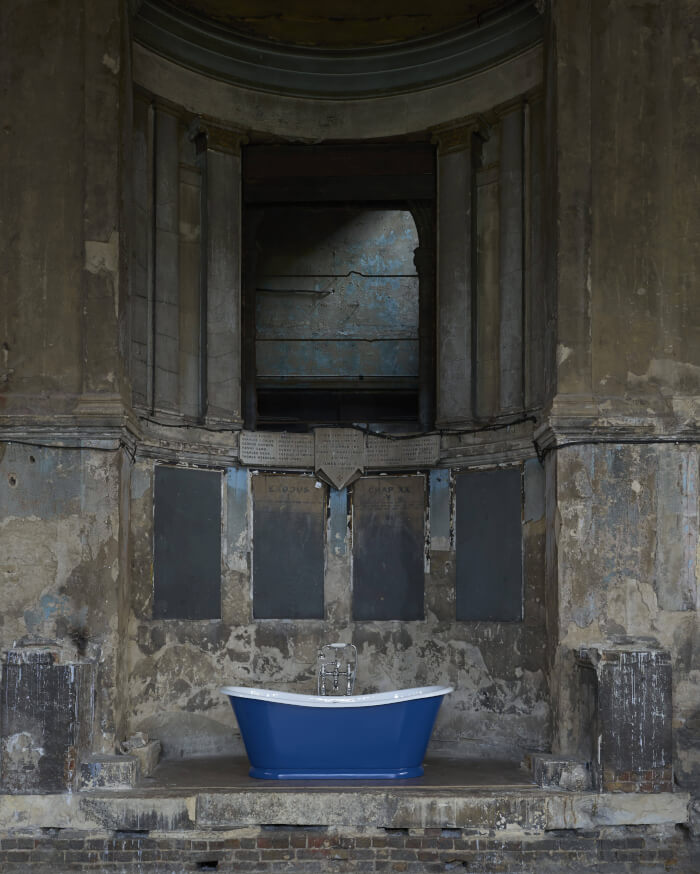 Vanities
Ronbow's Amora Vanity features geometric lines in doors and drawers and demonstrates a progressive look that doesn't compromise on elegance. Its ample storage hides clutter while allowing the overall design to shine through. In cobalt blue, and accented by gold, the vanity proves its ability to be robust and sophisticated, acting as a necessary fixture of the modern bath.