Coffee Shop
A brilliant coffee shop in vivid colors, situated in the center of Athens, Greece. The place is a 300 sq. m. hot spot modern interior place for locals and foreigners.
The aim was to build a relaxing atmosphere that represents a huge garden. This is why a lot of open space motives have been used in the interior – to provide a natural feeling of spaciousness. The other advantage is that they, together with the huge openings in the ceiling, provide a lot of sunlight inside the place. And Founterior has selected this interior images for you: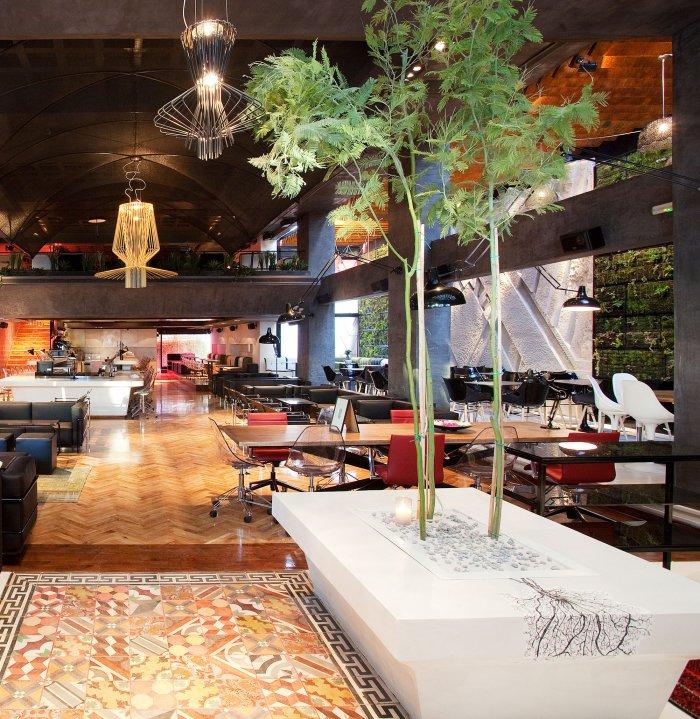 A little touch of retro feeling can be experienced inside the coffee. This is because of the modern sofas used for the interior. The mixture of styles is fulfilled by the industrial overall look of the place. Wood, cement and rusted material are the main construction elements in the building. Furthermore, the cultural amalgam doesn't end here. Street style paintings decorate the walls all over the place. Not the picture is complete!