Family House in Poland
This gorgeous contemporary house in Poland has recently been finished by the Widawscy Studio Architektury. It was designed for a four member family so it needed to have more functional than luxury spaces. The interior of the house in mainly created in two basic colors – white and gray. On certain places there is natural oak placed in order to put some colorful accents in the interior. As most of the modern houses, the living areas consisting of living room, dining room and kitchen are not separated one from another, but are existing in a one huge open space instead. The house have a lot of intriguing and interesting features like mat walls, glossy furniture fronts, linen fabric for some of the furniture and so on. All these brilliant decisions create an atmosphere of cozy and welcoming home interior design with a slight touch of minimalism, ready to accommodate the family of four.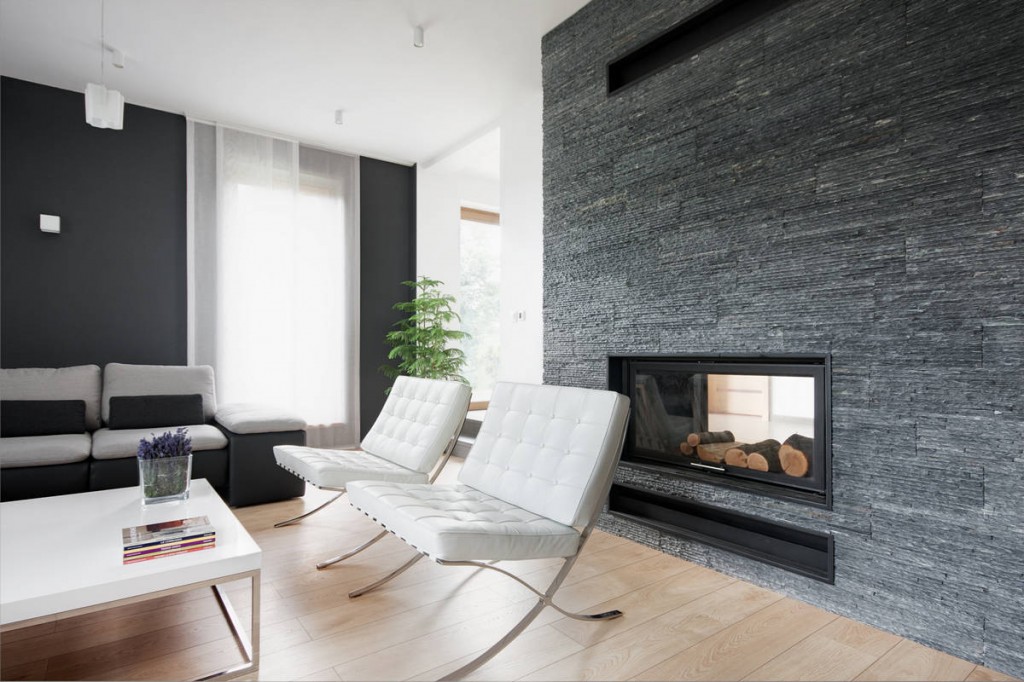 A fireplace in natural stone coverings is acting like the main accents in the living room and the whole house, actually. The dining area is represented by veneered table with several Verner Panton chairs at it, while a white handing pendant lights up the whole space. An interesting function of the table allows it to be transformed into a pool table where the whole family can gather and have some fun.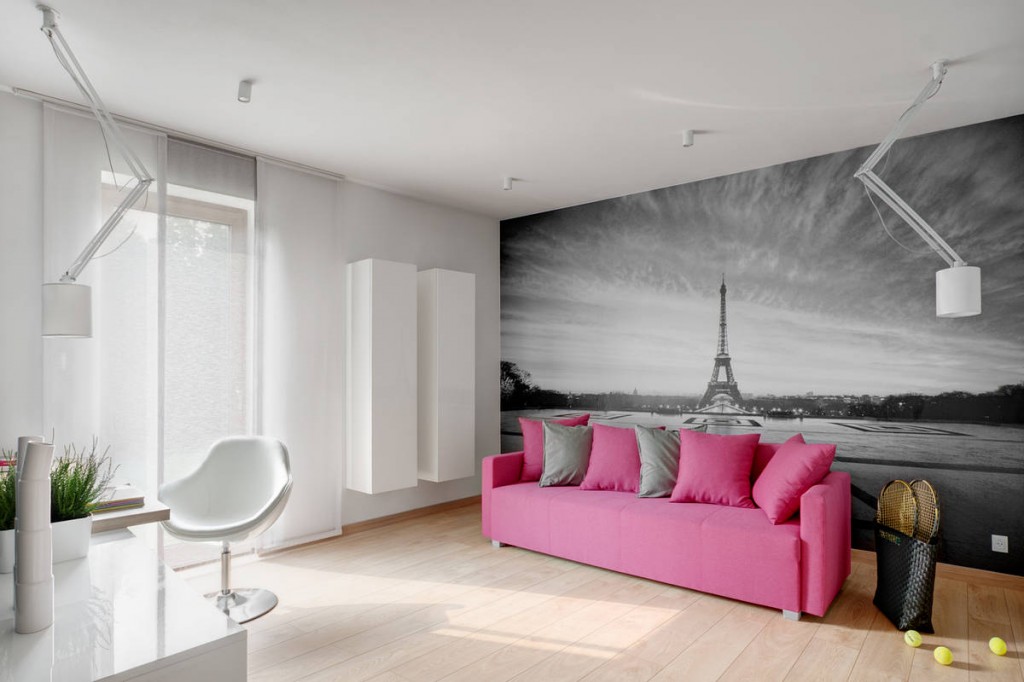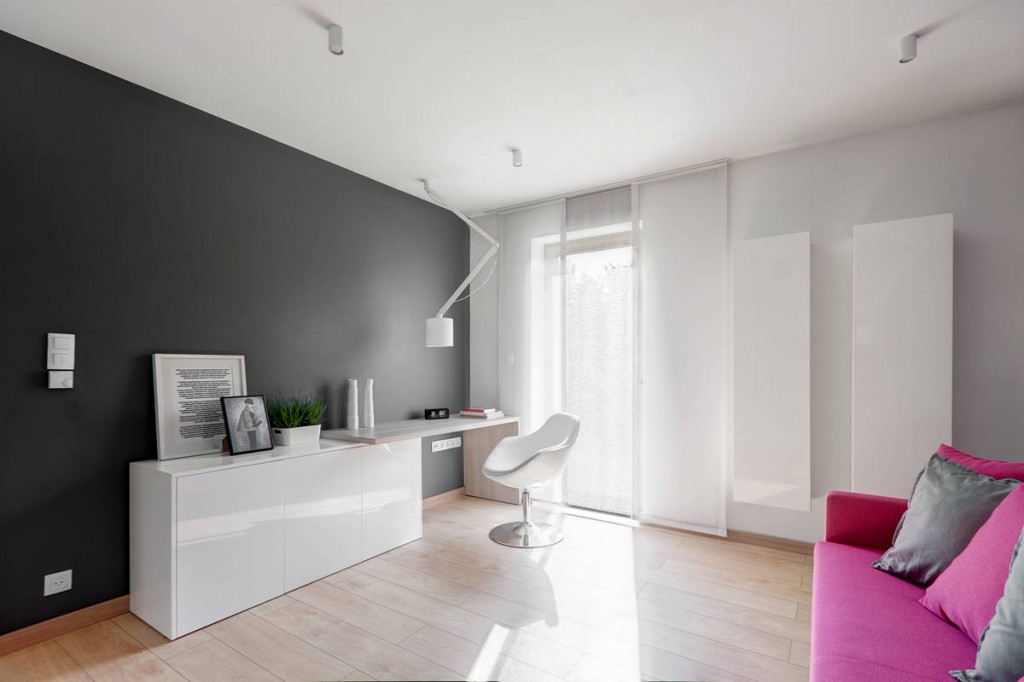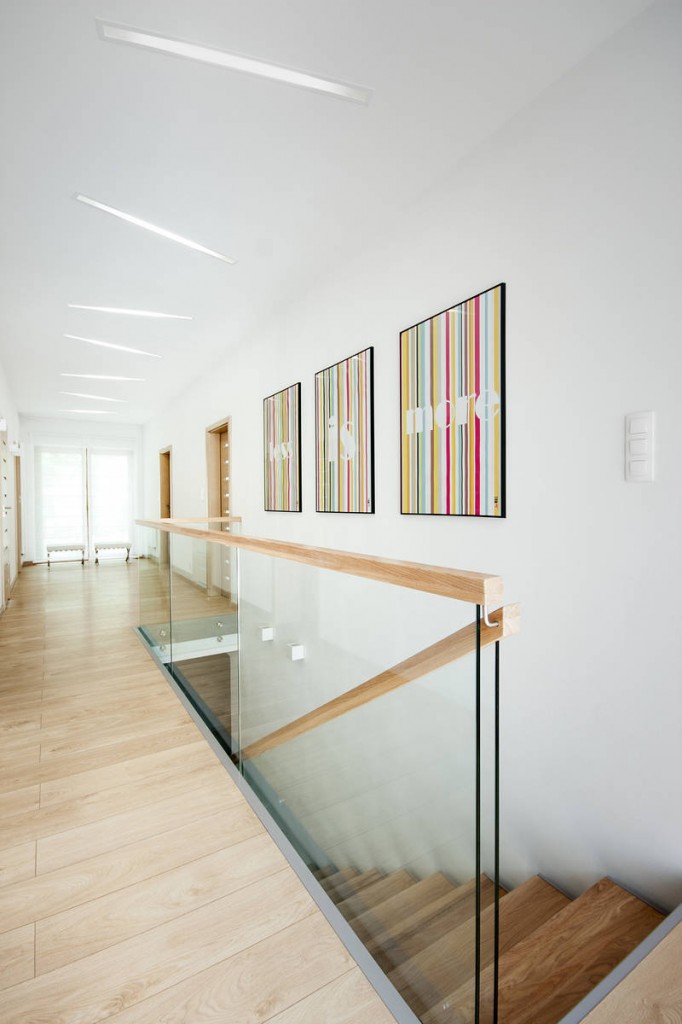 See the other images of the project by clicking them below:
[lg_folder folder="Family House in Poland-Gallery/"]