February 14 is fast approaching and we know just how important the day is to you. It is Valentine's Day, and it's a day to celebrate romance and love, friendships and admiration.
We want this valentine to be unique for you and your partner just as you want it to be, that is why we have put together these Do-it-yourself Valentine's Day special home designs and arrangements that feature Mirrors.
Significance of Glass and Mirrors in Valentine's Day Special Décor
Glass and Mirrors are versatile with lots of functions in interior decoration. These functions can be implemented into any current theme, and mirrors will fit just rightly and complement the décor theme being used. Mirrors play significant roles in your valentine's décor in the following ways:
The use of mirrors can transform the look of a room, giving it a new style. It is essential for your Valentine's Day décor, as you want the room to feel and look different to complement the atmosphere of love.
Use the mirrors to magnify your space. A floor to length mirror in the bedroom can make the room feel bigger and more spacious. You don't want to be feeling cramped up in your room during valentine.
Mirrors reflect natural light into the room and artificial light too. You can place them across the window to reflect the evening light, and you can place them across candle lights to create multiple sources of light on valentine's night.
We are not perfect, and there may be clutter lying around somewhere in the home, which you can't get rid of before valentine. Use mirrors to conceal them to set the right valentine mood. Also, if there is a mirror with an ugly hole you are not comfortable seeing, a mirror on the wall will do the trick.
Use mirrors to accentuate specific Valentine's Day special décor pieces. Do you have a big flower vase filled with rose or a heart-shaped frame? Place the mirror at an angle that reflects the items that are pleasing to the eyes.
Use the mirror functionally. Mirrors let you see yourself and your partner as you are. Use it to admire the look of your partner on Valentine's Day. Place it at an angle that would reflect people in the room entirely.
Valentine Inspired Designs You Can Use with Wall Mirrors
1. Rose Rugs: You can set the atmosphere of love by using the floors to display rugs or center rugs that feature romantic patterns. You can use this to compliment the entire room and to set the mood for valentine. Place a mirror across the rug or on the wall to reflect the rug. It creates the illusion that the rug is more significant than it is.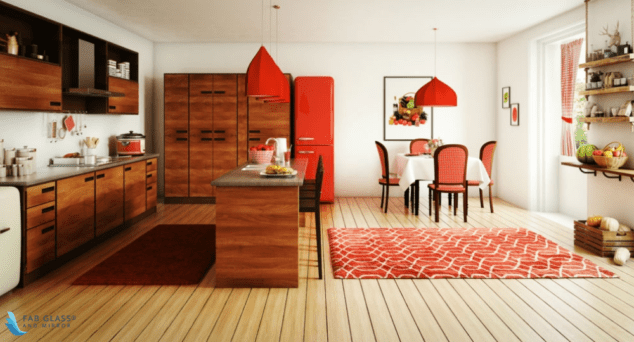 2. Mirror on the door valentine hearts: You can write out what you love about your partner on paper hearts. The paper hearts should be in different colors. You can do this for children too if it's a family valentine. You can write out the many things you love about them and why you love being with them.
Hang a mirror behind the door of the room where your partner will quickly notice them. You can also hang one on the door of your children's bedroom if it is for them.
Place the paper hearts on either side of the mirror or in a pattern if you prefer. The mirror reflects your partner or children while they are reading through all the lovely messages, and help create a feeling of love and acceptance.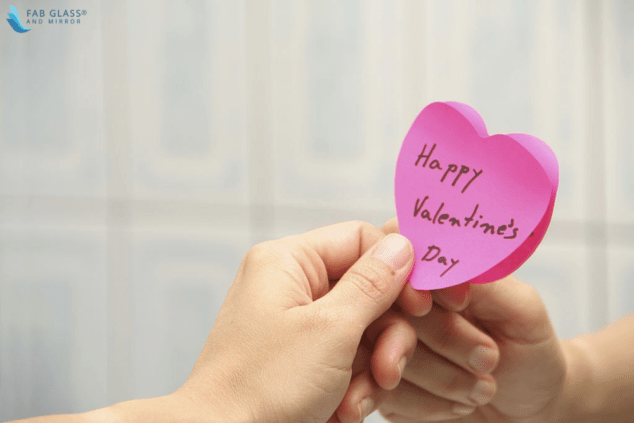 3. Mirror Art with Chalk Pen: Chalk pen writes beautifully on mirrors and glass and is easy to clean with little water and a microfiber cloth. You can use them to set the valentine mood in motion by using chalk pens to draw an "I heart you" for your partner" or "we heart you" for your children.
Write it on a mirror or mirrors that you are sure your partner or children look into every day, especially on Valentine's Day.
To make this enjoyable, you can place the mirror in a place where your family or partner will look at it first in the morning.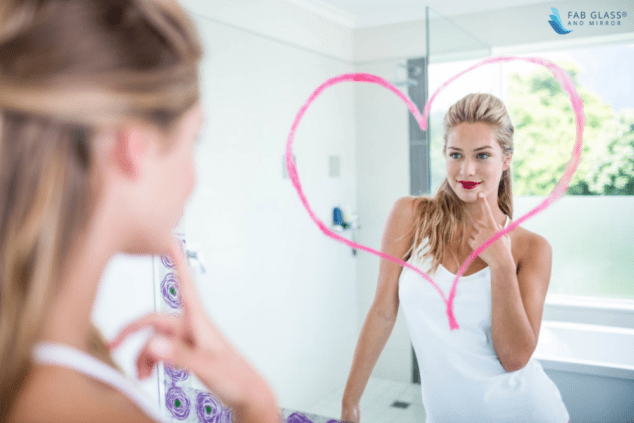 4. Custom Message Mirror Frame: A small wall mirror can be used for this. Get a mirror frame and place it on the mirror. Depending on how adventurous you are, you can paint the mirror frame into another color or maintain the default color.
Go ahead and write your message on a piece of paper or to add fun, you can write what you like about your partner in one word on fragments of the paper. Glue this to the mirror frame. To make your partner know this is for them, you can place a small-sized mirror on one corner of the mirror.
The gesture is sure to make your partner feel appreciated when they come into the room and see your design.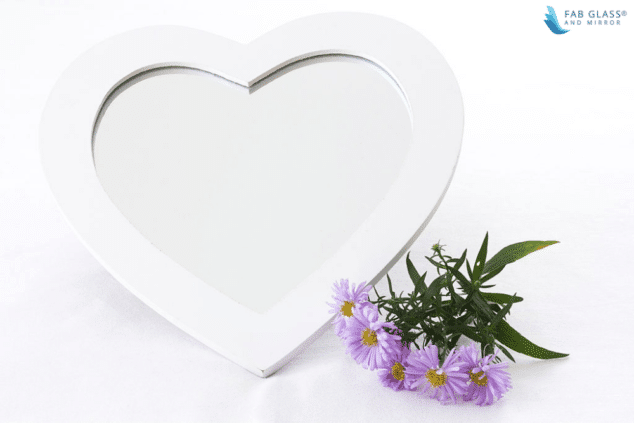 5. Design Your Wall Mirror Frames: Flowers and hearts communicate love wherever they are. One way to get your home in valentine mood is to decorate your wall mirror frames with hearts and roses. The framed wall mirror can act as a focal point in the room; allow the hearts and roses to spill onto the wall where the mirror is placed.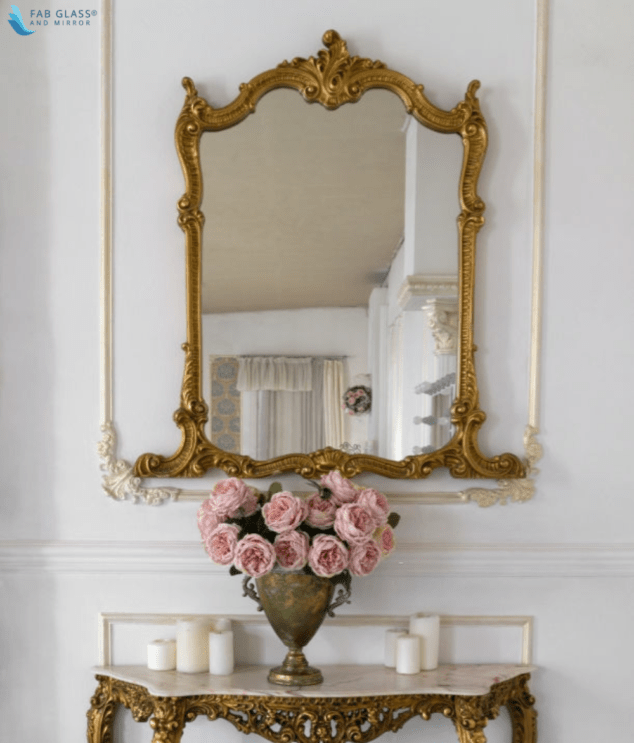 WHERE TO PLACE VALENTINE GIFTS
There are lots of things out there that can be used as valentine gifts. You can opt for a thoughtful charm, comfortable underwear, flower bouquet, leather wallet, cozy slippers for use in the home, love inspired candles, amongst others.
Where do you place your valentine's gifts? Use the glass floating shelves in the home.
Glass shelves are see-through and are used to display items that are important or that you would like to see. Placing your valentine gifts on glass shelves add to the valentine atmosphere, compliment the overall romantic theme, and can be spotted easily by your partners once they come into the room.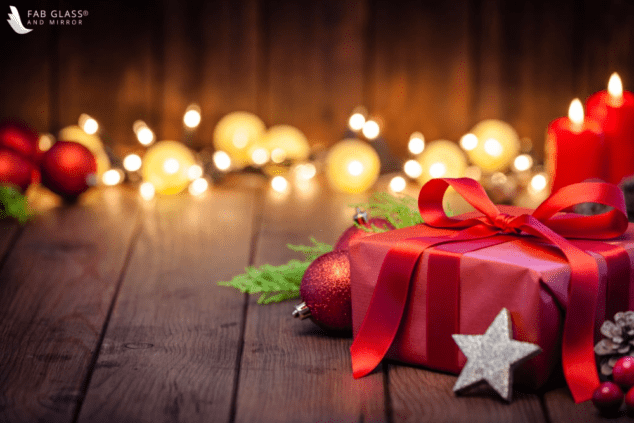 Things to avoid when making Valentine's Day arrangement at home
To create the right atmosphere of romance, you should opt for candle lights instead. Scented candles are perfect for producing a romantic ambiance for making your valentine's day an interesting one.
If you will be using flowers, use fresh flowers like red roses. You can put them in beautiful vases, reflect them with a mirror, and watch the room transform.
Don't keep everyone in the dark. Light up the room with a romance themed lighting instead of the everyday lamp. You can make this a healthy option by going for heart-shaped salt lamps instead. Salt lamps not only improve the romantic atmosphere, but it also offers numerous health benefits.