Are you looking for a way to enhance the look and style of your home? Do you want to add some architectural details that are going to highlight the structure and help make your space more unique?
If the answer is a resounding "yes," you may be tempted to hire the pros, such as a prominent Michigan-based firm Neumann/Smith Architecture, for some assistance and ideas. While this is a great option, there are also some elements to consider. It's a good idea to have a general idea of what you want before calling the pros in for help.
Keep reading to learn some of the top elements you can add to your home to add a bit of architectural pizazz.
The Baseboards
You may not realize how significant the baseboards in your home are until you change them. Consider upgrading the size or color of your baseboards and you will instantly see a huge change.
The baseboards are a type of visual link in your home. They are consistent throughout, making things "flow" and provide a cohesive vibe.
Crown Molding
While the baseboards are at the floor, you can also add some architectural interest at the ceilings with crown molding. This is the counterpart of the visual link mentioned above.
In most cases, crown molding is a more decorative element than baseboards, providing more visual interest that draws the eye to the top of the room. The right crown molding can actually make your ceilings seem higher than they really are.
A Chair Rail
The chair rail is an architectural feature you can add to the interior of your home that offers both function and form. It helps to keep your walls from being damaged and can be applied in a wide array of forms.
You can choose a chair rail style that matches the rest of your home. There are options for traditional looks, modern, contemporary, and even the ever-popular farmhouse style.
Pilasters and Columns
A great way for you to separate a room in your home without having a wall constructed is using pilasters and columns. These are able to be used as a load bearing element or can just be added for visual purposes only.
The columns are going to be either square or round, and they will stand on their own. With a pilaster, you will attach the architectural element to one of the walls in your home. Both of these details are going to add a huge sense of elegance and wealth to the space.
Moldings
You can have moldings installed virtually anywhere. These are going to help to give your room a sense of depth.
You can add the moldings on your ceilings, and they will mimic the architectural details in the room, or install them so they run on the hallways, or put them in stacked layers to help and create the look of height and length. You even have the option to wrap the moldings around your columns, which can add a sense of texture to a somewhat dull and drab room.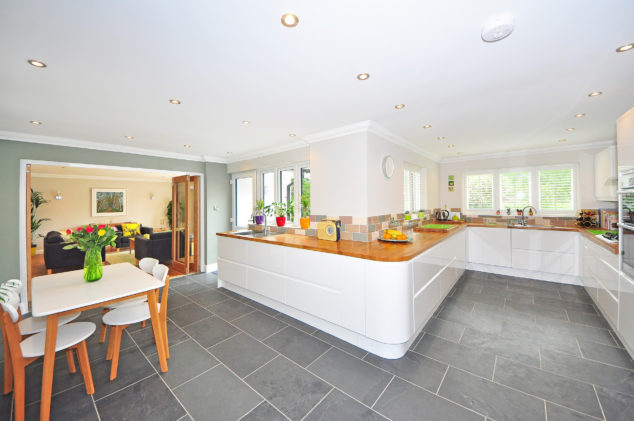 Hardwood Flooring
Do you want to create a sense of flow in your home? If this is the case, then you should seriously consider the addition of hardwood flooring. Regardless of if you have a large or small home, this can add a sense of flow and space. The key here is to make sure the flooring is laid out in the longer direction. This is going to help to elongate the space.
If you are searching for an effective way to ensure your home looks amazing, then consider adding the architectural details found here. You will love they way they can enhance the look and feel of your home.