This lovely single-family residence in London has been developed as a project by the UK based architecture studio DOS Architects. The property stands out with its strong personality that we will reveal in the images below. It is bright, lively on one hand, and elegant and comfortable on the other. There is a glass atrium at the back of the house that accommodates the dining room. It also provides great views over the garden and can be an inspirational place under the stars. Of course, a connection to the living room and the kitchen is established in order to provide an easy access to the main functional living areas.
Before reading the rest of the article, we want to recommend you a company where you can compare cheapest skip hire prices & book direct in seconds. Check here – Skip Hire.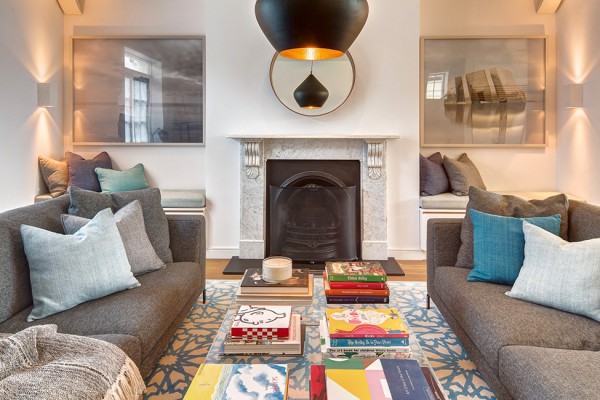 The dining room is the perfect, actually the best place in the house. You can have your morning coffee and breakfast in the sun and breath the fresh air coming from the garden. You can also enjoy a lovely night with friends under the starts. Having a book with a pleasant drink besides is also an option and for those who love to work from home, the glass construction is just the right place to be.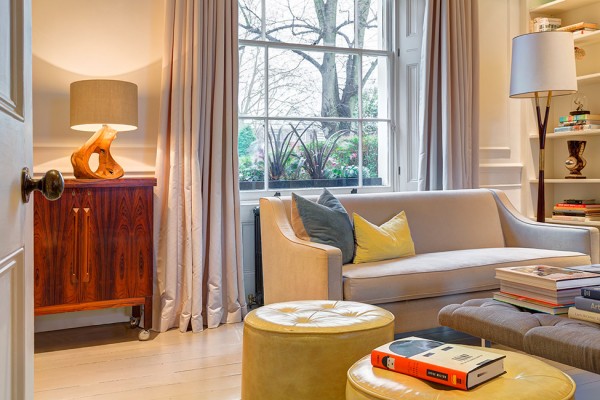 Inside the house's interior one can find really attractive fresh decorations. The vivid colors and rich textures are a common patter around. Positive energy and cheerfulness – these were the main aspects that the designers had in mind when choosing every single details for the property. The house feels airy thanks to the open plan architecture and the huge windows that allow enough sunlight inside. It is also a trendy modern place that follows all the best practices in contemporary interior design. Of course, not everything is in latest standard. For example, classic furniture combine perfectly with modern ones, so really the interior is more like a sophisticated contemporary elegance with an eclectic touch.