Garden Design Ideas
A lot of people know different ways to keep the hedge in perfect condition, but one thing is for sure – that the it has to be regularly trimmed. You have to pay very specific attention to the impenetrable function and if there is some kind of opening in it, may you are not the best gardener. Fortunately, with some little advice you will be able to return the glamor.
Hedges have been using during ages in a lot of countries as a natural decor in front of the huge estates and mansions. Their functions were not only aesthetic, but also they had some practical appliance – to separate ownerships, for example. Nowadays you will find how common are hedges used as a landscape design element. They are almost inseparable part of the contemporary properties with garden areas. Of course, today's designers don't bet on the traditional materials but they are trying to use different ones in order to provide modern, stylish and creative solutions.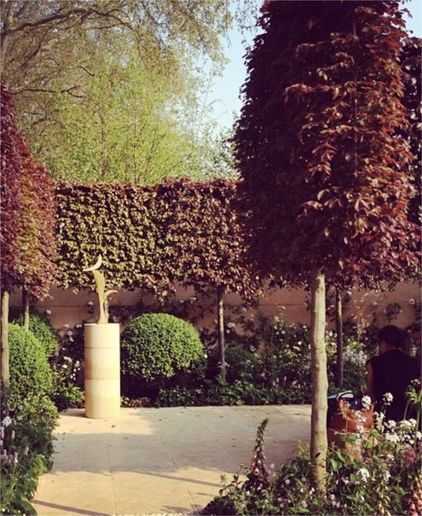 Innovative in many ways – this is how we can describe the designers' approach. We wonder what a hedge will look like in the future?
One of the most inventive use of the traditional rows of grass is to make them form a hedge. This is something that can't be seen everywhere because it is the result of years professional work in the field of garden designing. Another remarkable success is to grow a hedge that requires almost no maintenance. This is possible when the plants are controlled by sections with borders, incited of leaving them group in uncontrolled floral structures. Furthermore, this makes the hedge out stand as a single design unit, of course being a part of the whole exterior and interior design concept of the property at the same time.
How can you create a cloud hedging?
When you group clipped evergreen floral balls, should be the best answer. You'd better use small leaf plants that are able to clip with each other. Such are Buxus sempervirens, Taxus baccata, Ilex crenata or Osmanthus varietie.